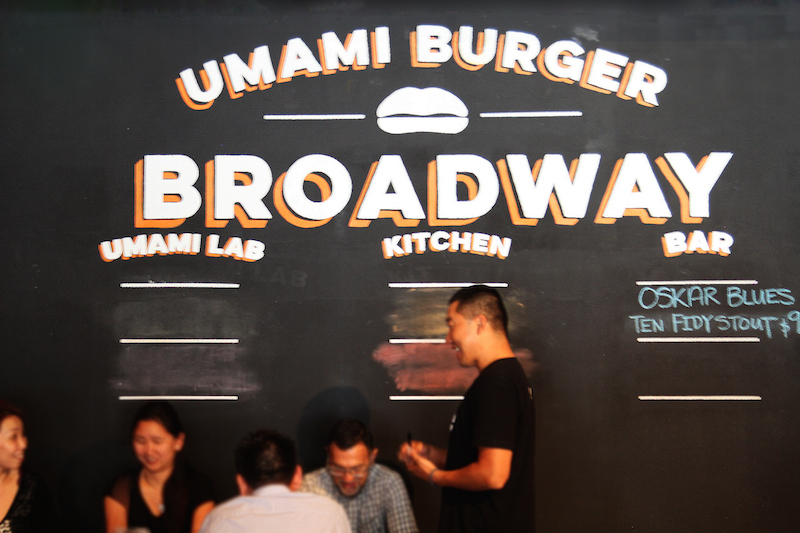 This week I headed over to Umami Burger in Down Town L.A., where the family and I enjoyed an awesome tasting that included NINE courses of absolute heaven!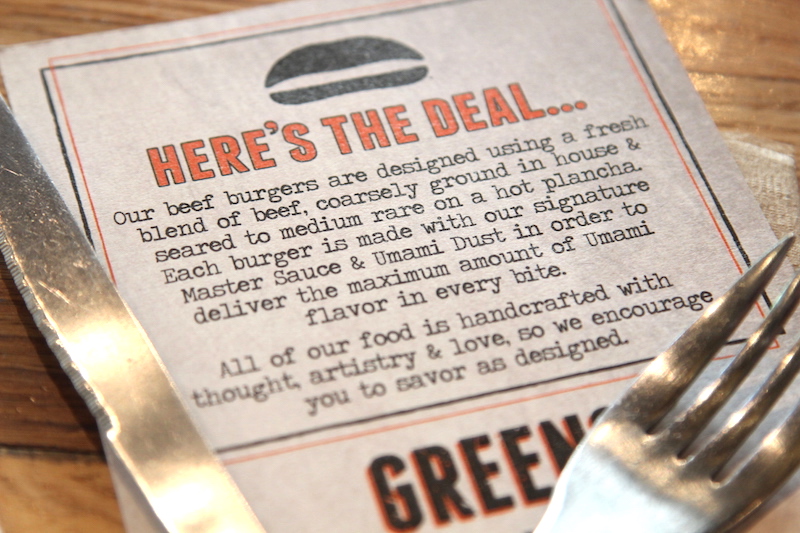 It was apparent from the first course, and on, that Umami was living up to their name. If you don't know, Umami is the "fifth" taste. The other tastes being salty, sweet, sour, and bitter. Umami represents "savory."
And everything served at Umami Burger was certainly SAVORY.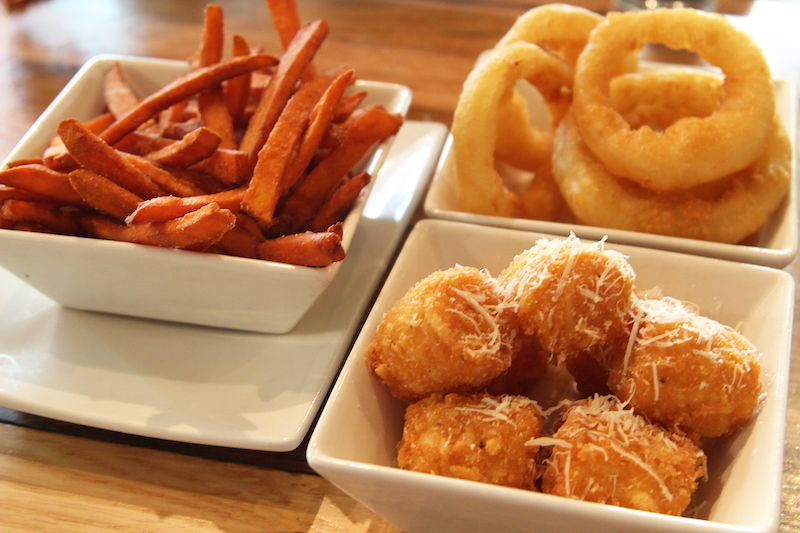 The first course was a set of three amazing appetizers…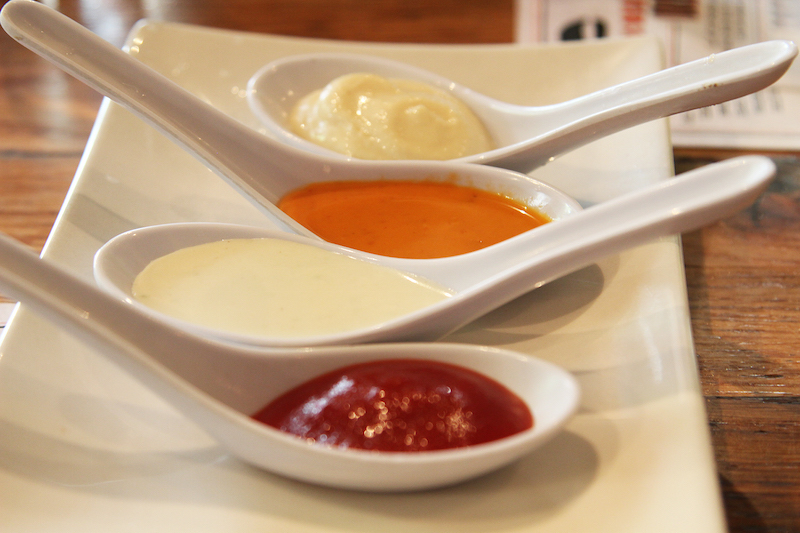 …paired with 4 dipping sauces: Garlic Aioli, Jalapeño Ranch, El Diablo, and house made Umami Ketchup. All of them were great, but the El Diablo was absolutely killer. Tangy, smoky, and simply delicious!
Paired perfectly with the onion rings!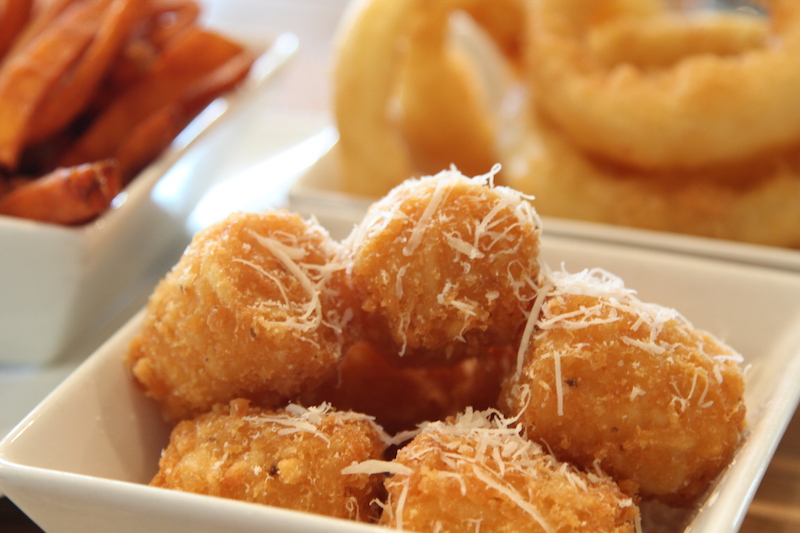 We all had our favorites that day. For my wife, it was the Cheesy Tots topped with Parmesan.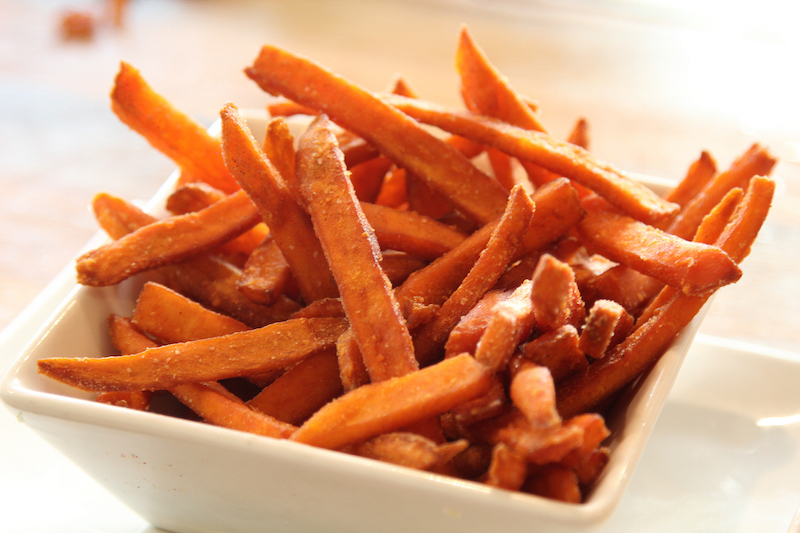 For Oliver, it was cut up pieces of the Sweet Potato Fries, topped with sweet salt.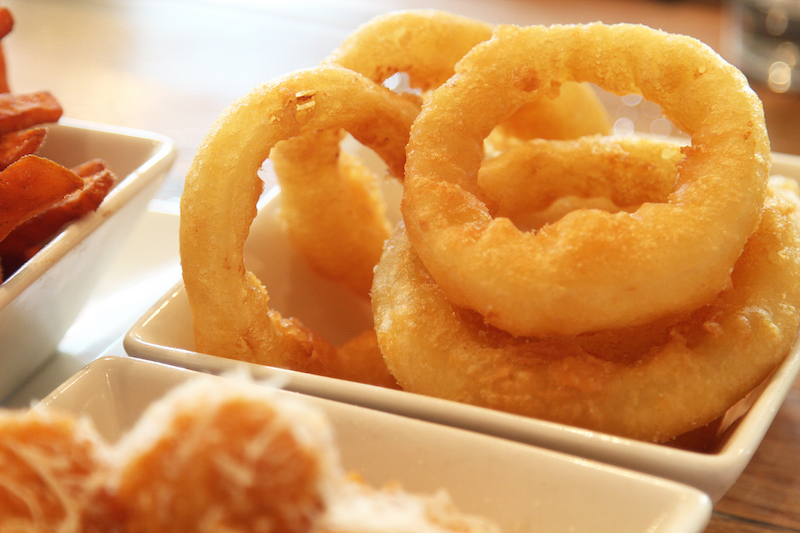 And for me, it was the Tempura Onion Rings!
Malt liquored and tempura battered onions, fried to perfection. Crispy on the outside, but light and fluffy inside. DELICIOUS!
And making a malt liquor batter, as opposed to the more common beer batter, is brilliant. Gave a great acidity level to a typically mild dish.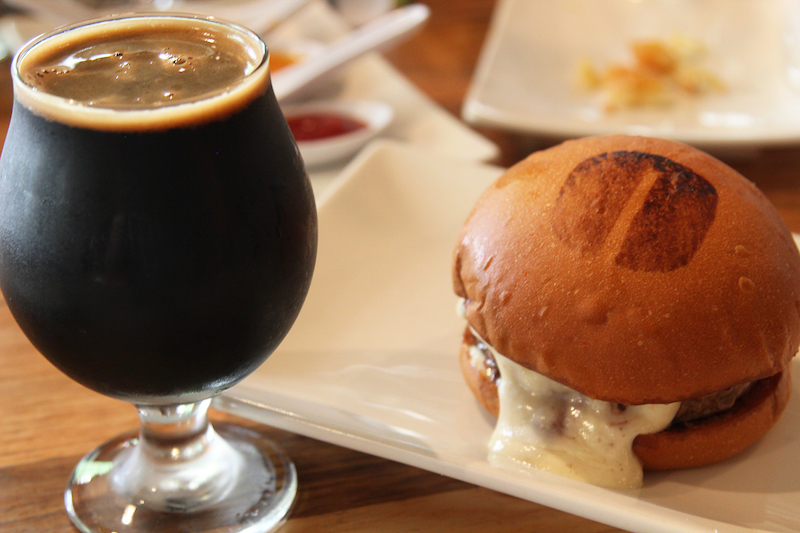 Next up we had the Truffle Burger, and this is where things went from delicious, to mouth watering.
All of the burgers are ground in-house and hand packed, I would say rather lightly. The second you bite into the medium rare burger, it falls apart and melts in your mouth and that is exactly what a burger should do!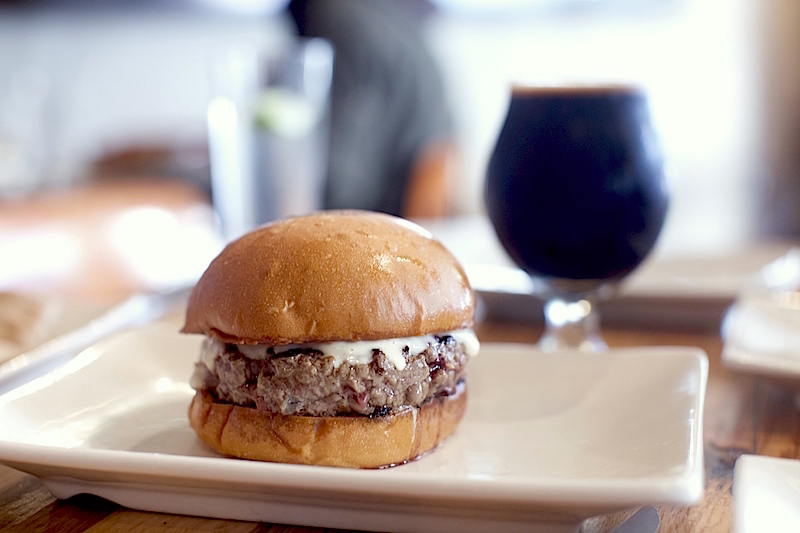 This one was topped with a truffle glaze, truffle salt, truffle aioli, AND a simply decadent truffle fondue, made in house. The fondue was so melty, gooey and beyond delicious, I could have easily poured it on anything edible and eaten away. We didn't leave a bite of this burger un-devoured, even though we knew we had seven more coming. It was that good.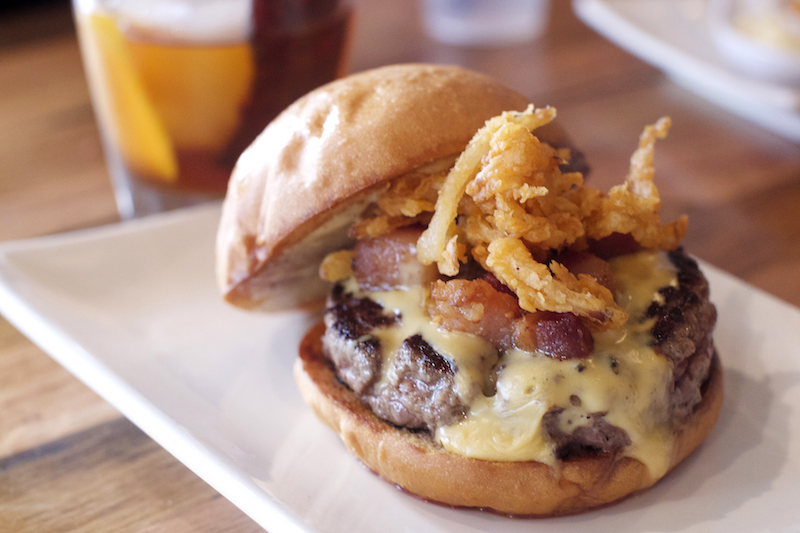 Third course was the Manly Burger.
This had pretty much anything a "man" could want. Topped off with heavenly bacon "lardons" (1/4″ thick bacon essentially), beer-cheddar fondue, onion rings, umami ketchup and mustard.
Pair that off with the PERFECT Maple Old Fashioned, and you are set for a terrific meal.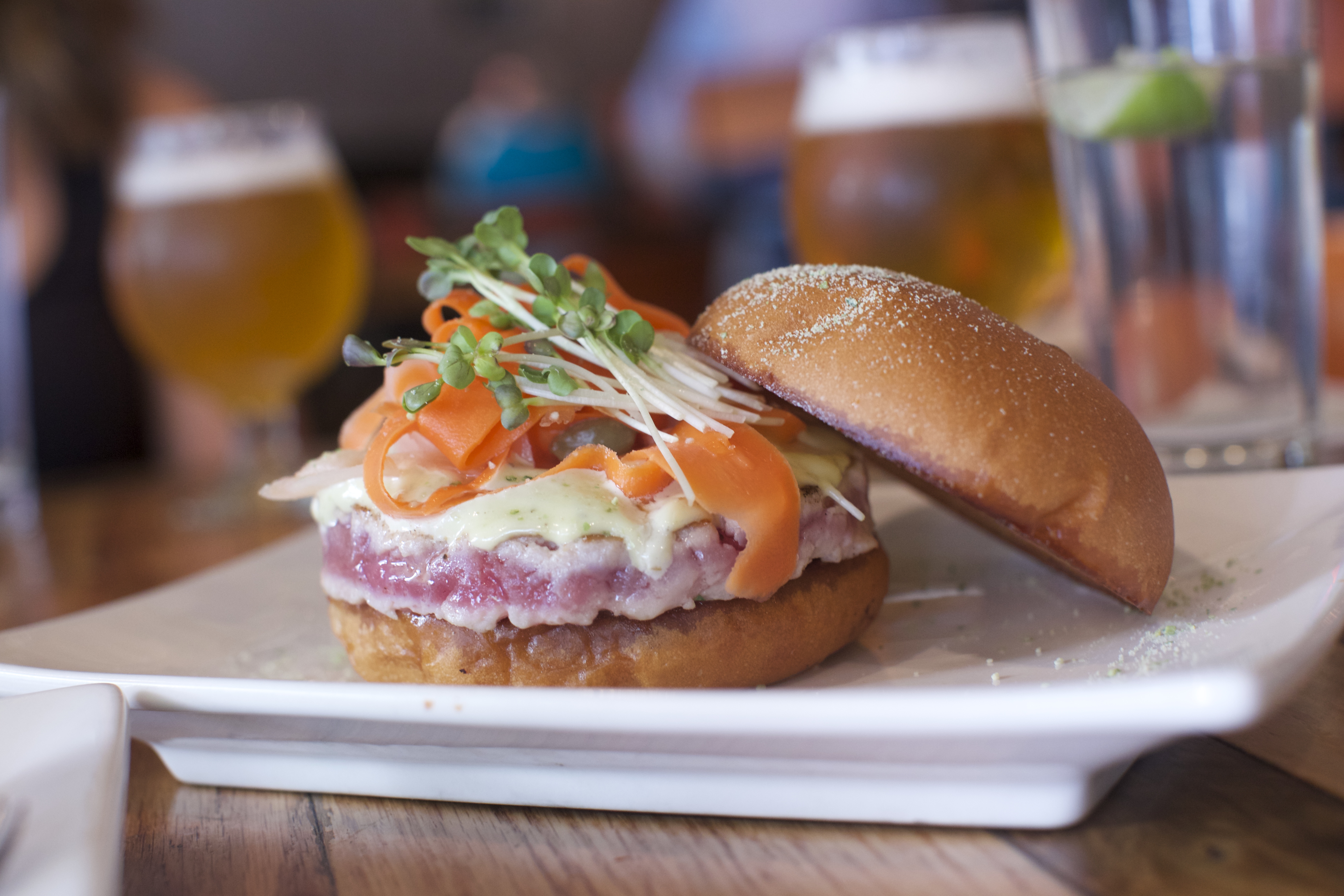 Next up, we had the Ahi Tuna Burger.
A combination of seared tuna, sprouts, crushed avocado and wasabi, this burger was superb. It's the burger you order when you feel like something a bit lighter and refreshing, but you still need to satiate that "burger" desire.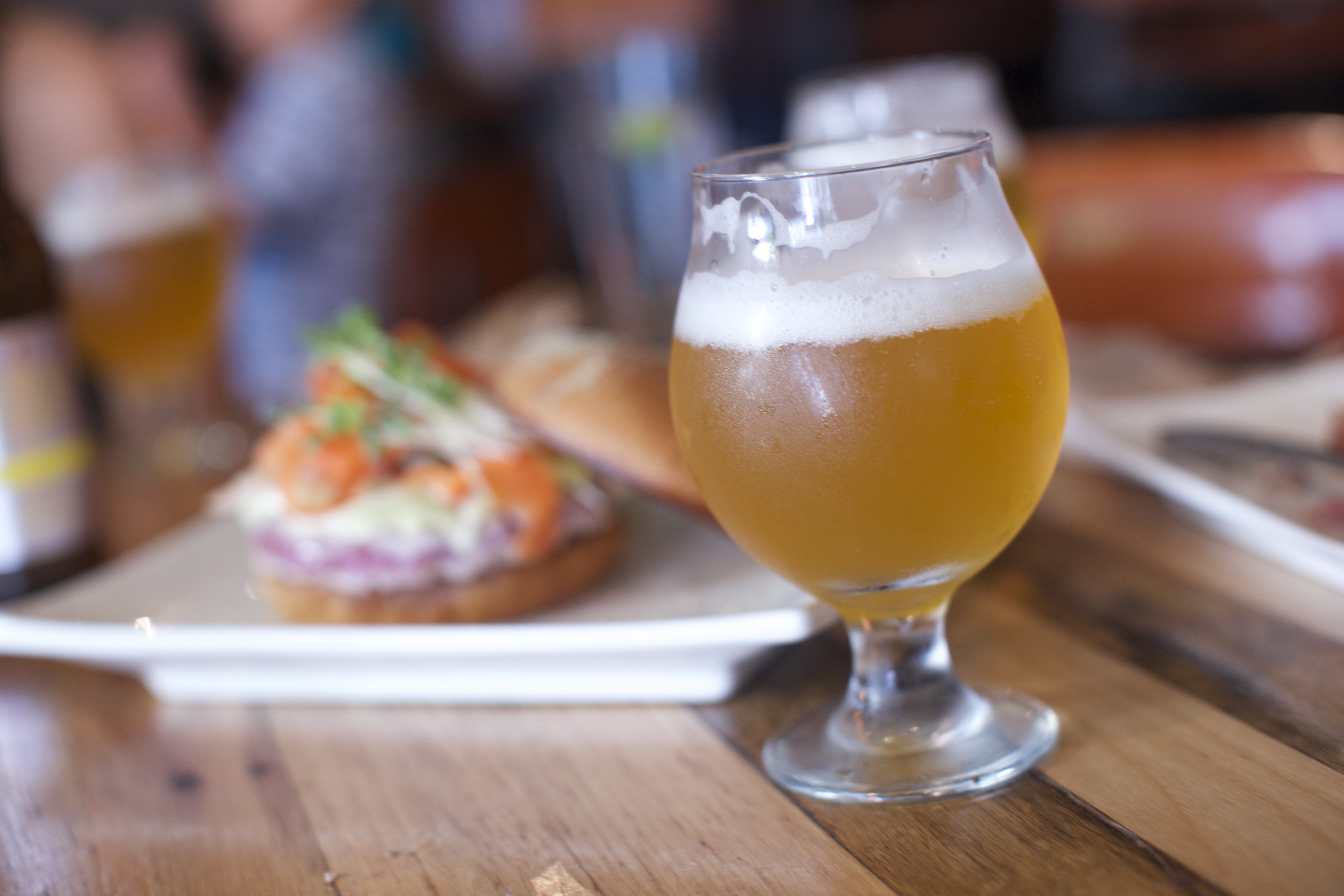 That was paired off with a delicious and quenching, fish friendly, Belgian beer.
This dish was like the "sushi" of burgers, and it was excellent.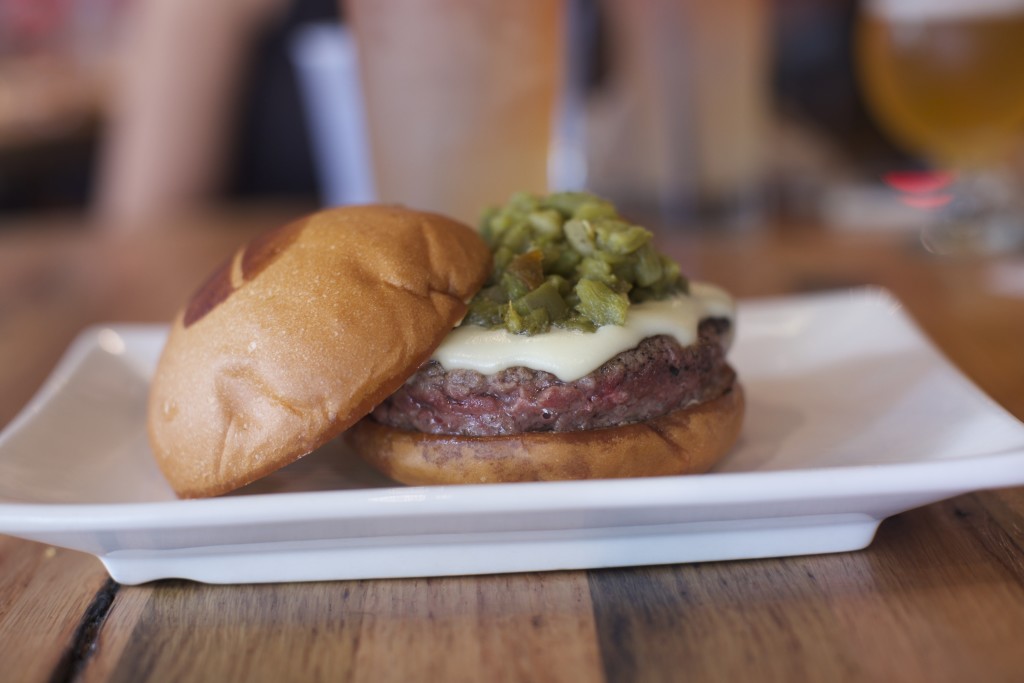 After that we had the Hatch Burger.
I'm from New Mexico originally, so I'm well acquainted with hatch chiles and would have gladly consumed 3x the chile that was on this burger, BUT for the average burger consumer this is a stellar choice, and I loved the way Umami pan sears their burgers as opposed to grilling. That's a huge factor in allowing these burgers to be so melt in your mouth tender.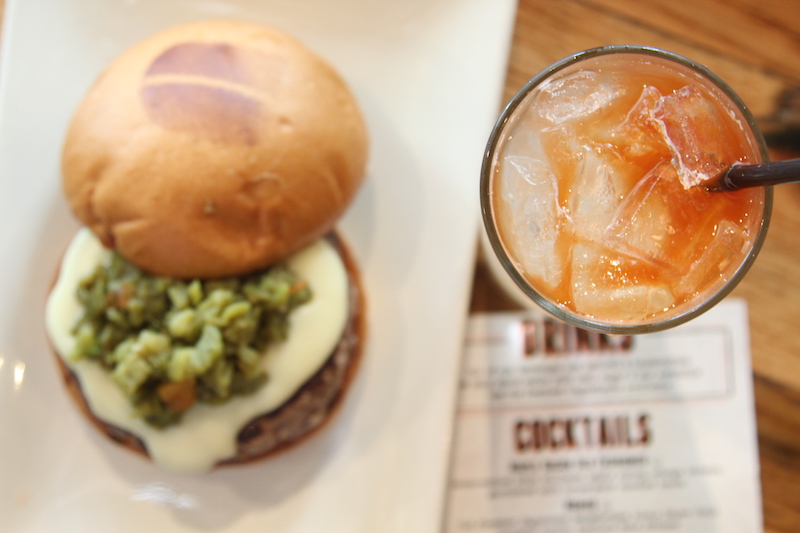 Top that off will a Velvet Mule (vodka, mint, lime and ginger beer), and I was one happy camper.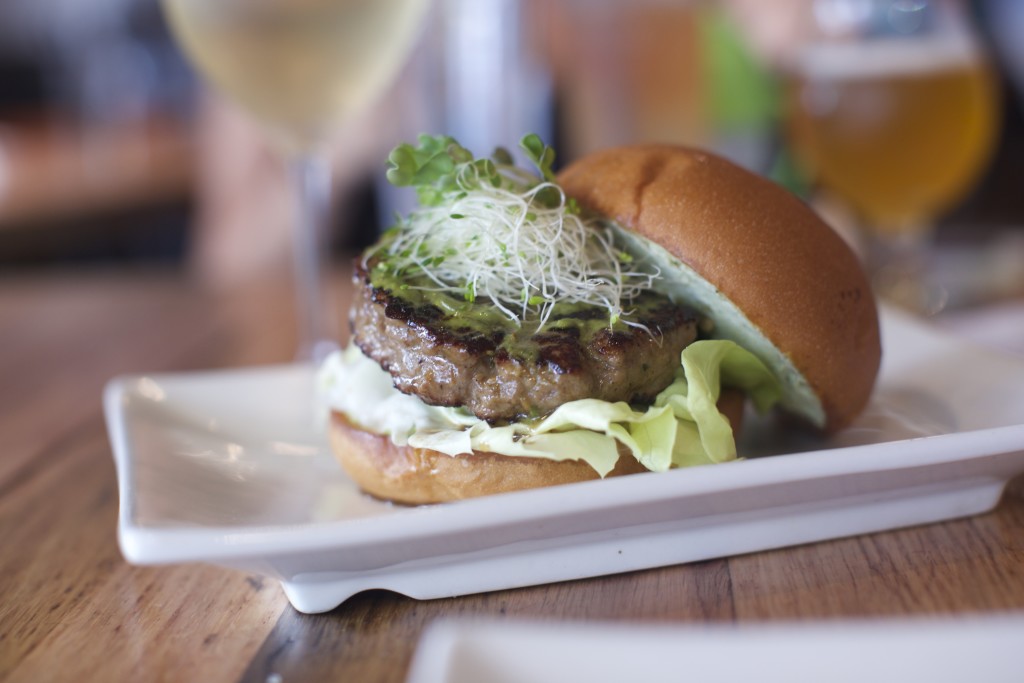 After that we had, probably, one of the best turkey burgers I've had to date, the Greenbird Burger.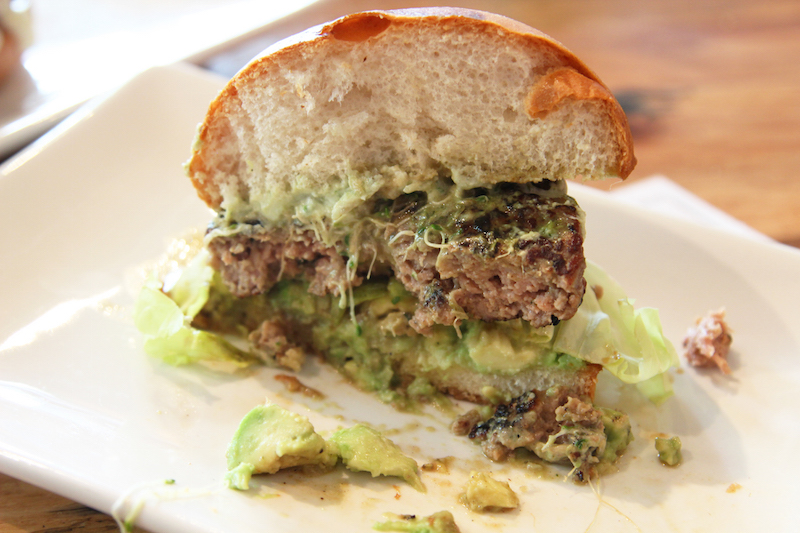 It's so easy for turkey burgers to be dry and underwhelming, but not here. This burger was PACKED with flavor and spice! Its the first thing I noticed, next to the beyond juicy consistency of the patty.
Not only did it make for one stellar entree, but it's the kind of burger you could consume on a regular basis, without having to feel guilty. This would easily be a regular choice for me.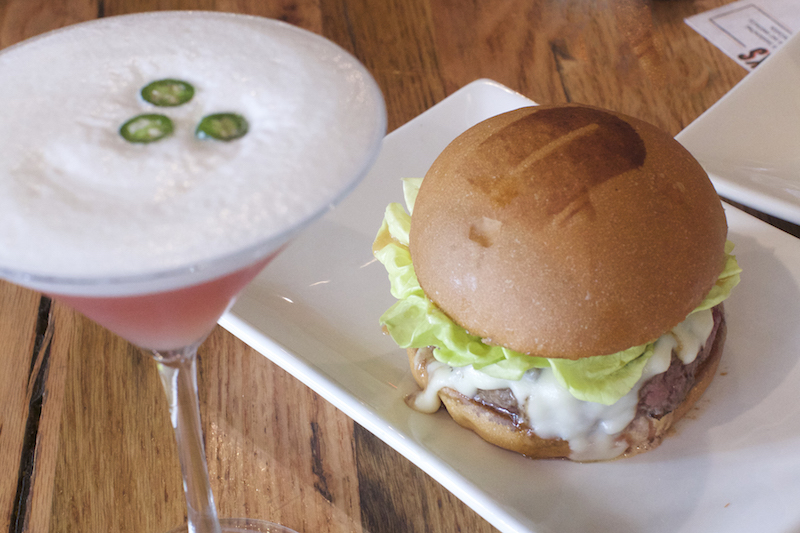 The seventh course was the most familiar, and for good reason. The Cali Burger, topped with lettuce, roasted tomato, caramelized onions, house spread and cali cheese, is the epitome of a "California Burger."
Dare I say, a high-end In-&-Out Burger? And that's quite the compliment!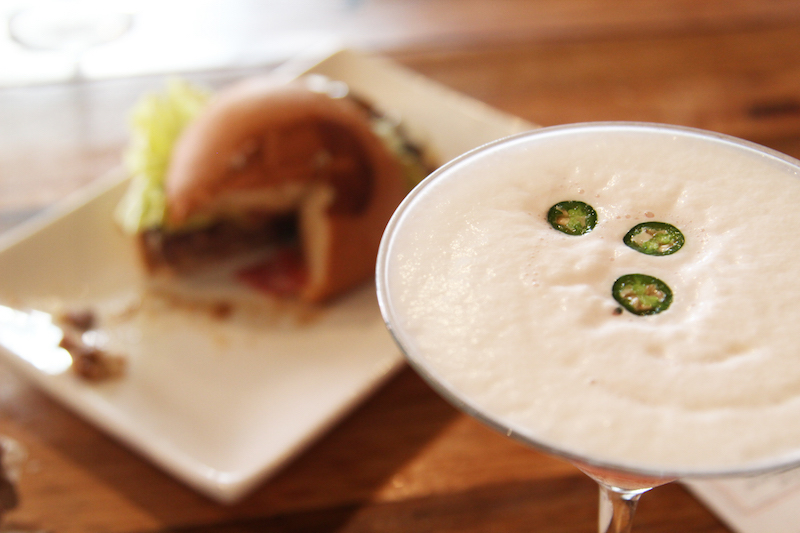 Swallow that down with a Spicy Mezcalrita and I was feeling at home.
If you're not from California, but feeling nostalgic, the Throwback Burger is the one for you.
Two 3.5oz seared beef patties, topped with cheese, pickles, onion, umami ketchup and mustard, sandwiched between two buns…Doesn't get any more classic than that.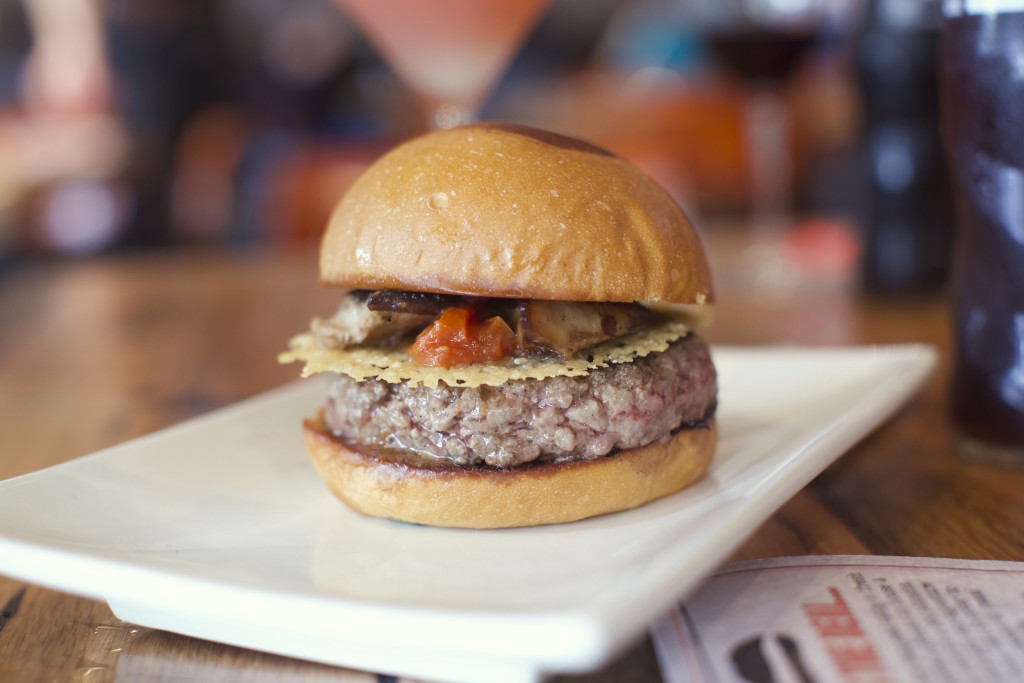 To wrap up one glorious meal, we finished it off with the burger this restaurant was built on…The Umami Burger!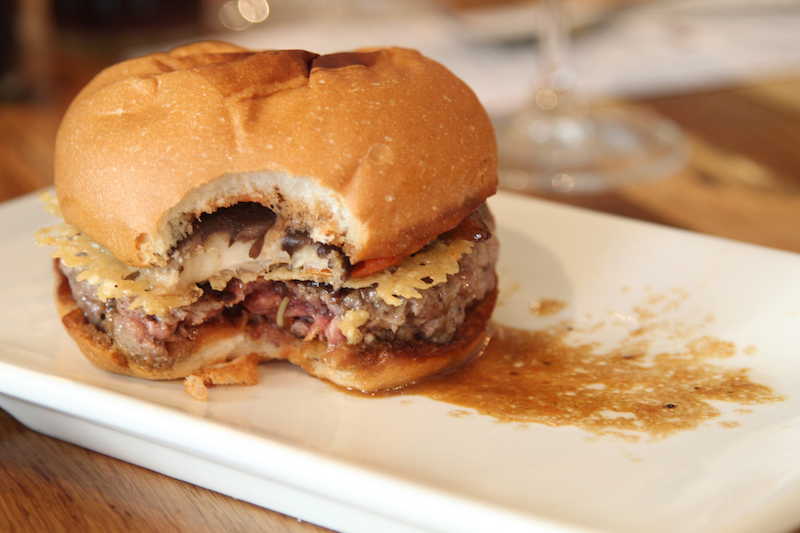 This burger contains SOLEY Umami flavors; including: parmesan frico (cheese wafer), shiitake mushrooms, roasted tomato, caramelized onions, and umami house ketchup.
It was phenomenal! A perfect combination of Asian and American flavors. Great juxtaposition between the crunch of the parmesan wafer and the tenderness of the mushrooms and patty. Savory to the MAX.
Like everything I had at Umami Burger, it was melt in your mouth tender, extremely juicy, full of flavor and spice, and was something I will certainly be coming back for!
Altogether, Umami Burger has found loyal patrons in the Talbotts!