#IceCreamWeek has my mind working overtime on unique ice-cream-takes on classic treats. When I hit the web for a little inspiration I found a ton of unique, wacky, and downright bizarre flavors of ice cream! I wanted to share a few that struck a chord with me and ask…what is the most twisted ice cream you've ever tried?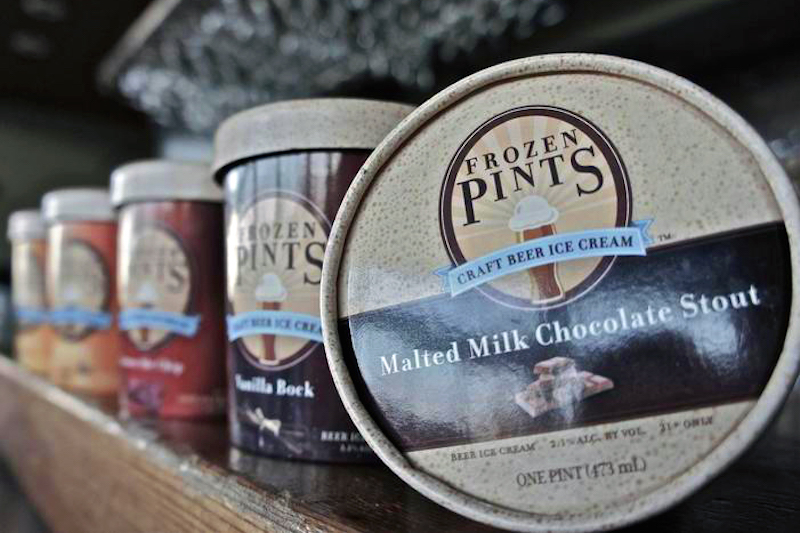 Craft Beer Ice Cream—Atlanta, Georgia
Who would have thought that a frothy pint could be better served on spoon? Well according to Frozen Pints creators "Someone spilled a beer near the ice cream maker, and in a moment of slightly inebriated inspiration, we found our calling." Regardless of how it happen, this seems to be one happy mistake! When it come to their Honey IPA Ice Cream—they say: "Hopheads rejoice! We start with a classic American IPA – grassy, piney, and hoppy notes of course. Then we add a floral honey to temper the true-to-style bitterness. The result is a full, well-balanced flavor that's completely unique. Dig in and you'll taste the honey first, then the hoppy deliciousness around the back. Bitter sweet perfection."
---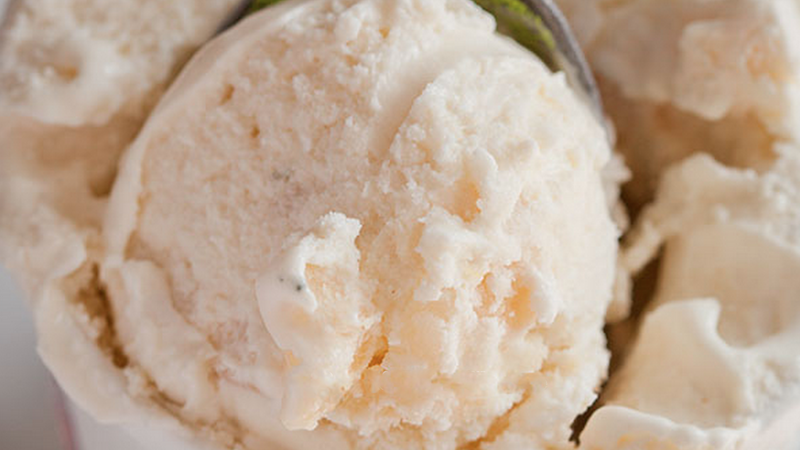 Pear and Blue Cheese Ice Cream—Portland, Oregon
Made by the Salt and Straw in Portland, Oregon: "The delicate, sweet flavor of Oregon Trail Northwest Bartlett Pears from Salem, OR with perfectly aged crumbles of Rogue Creamery's Crater Lake Blue Cheese (recently named the best in the world at a fancy competition in France) mixed throughout." I can only imagine that this is one rich, but sweet treat! Perhaps you'd give it a try?
---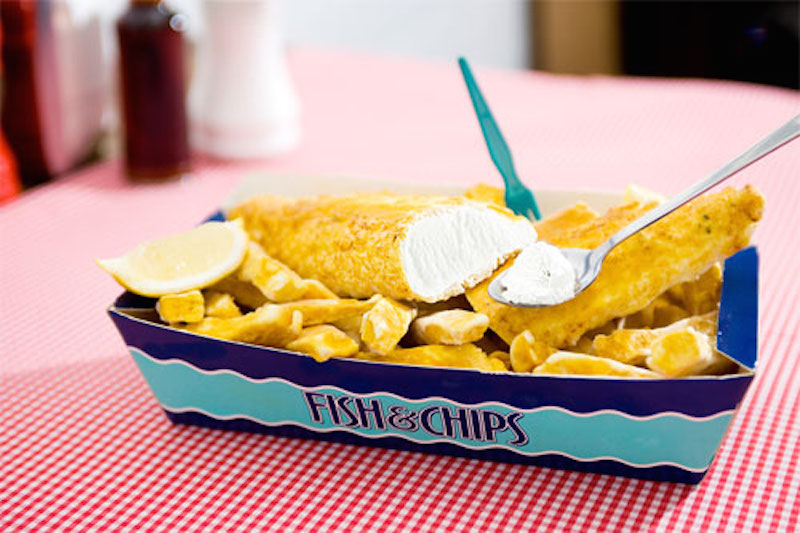 Fish and Chips Ice Cream—London, England
Don't be fooled by this savory…dessert? It's not the traditional fish and chips you're used to, and you certainly wouldn't want to top this with tartar sauce and vinegar…It is actually creamed cod ice cream…" yes you read that right—creamed cod ice cream—"…coated with vanilla-pepper batter and then fried. The bed of "chips" are really made of potato ice cream and then shaped to look like fries. Served at George's Portobello Fish Bar in London, I say—try it if you dare!
---

Breakfast of Champions: Biscuits and Jam Ice Cream—Columbus, Ohio
"Buttermilk ice cream, crumbled sweet cream shortcake biscuits, and swirls of sweet-tart jam made with peaches from Nashville's Peach Truck." Made of Jeni's in Ohio, this is the epitome of why ice cream should be a breakfast food! Milk, Biscuits, and Jam…sounds like breakfast to me!
---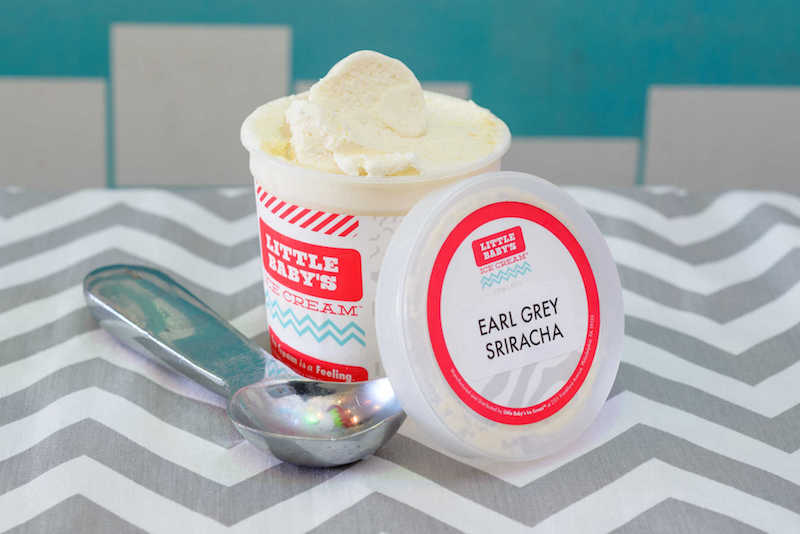 Earl Grey Sriracha Ice Cream—Philadelphia, Pennsylvania
Made by Little Babys Ice Cream in Philadelphia, Pennsylvania—this is the "Flagship Weirdo flavor. Earl Gray tea (black tea with bergamot orange oil), and sriracha (Thai sweet chili hot sauce). Sort of like spicy fruit loops!" The one thing I can say for sure…cold milk is the best combatant of spice so perhaps there's more sweet than heat in this bizarre ice cream combo! And if it's simply not your thing, try their Sushi flavored ice cream instead!
---

Lobster Ice Cream—Harbor, Maine
Made by Ben and Bill's, this must be one of the most bizarre flavors yet! Apparently this sweet treats shop wanted to prove that they make their ice cream from scratch…so what to do? Make one of the most unique flavored ice creams in the world! "Lobster Ice Cream is a butter-flavored ice cream. We buy cooked lobster meat from a local lobster pound, chop it up, butter it, and fold it into the ice cream." Believe it or not, they say it's their most sampled flavor—I believe it!
---
People are natural thrill seekers. They crave new experiences and yearn for a story to tell, and if anything is for sure, trying one of these flavors would definitely give you a story to tell. Fingers crossed that it will be a pleasant one!