Welcome to the Shack!
Making the move from suburbs to ranchland didn't come without serious game-changing perks. It was apparent from the moment we set eyes on this property that bridge-ward shack came with endless potential! With this kind of space, the idea of creating a Chef's fantasy factor has never been so real and with a lot of elbow grease and collaborating—we're making headway.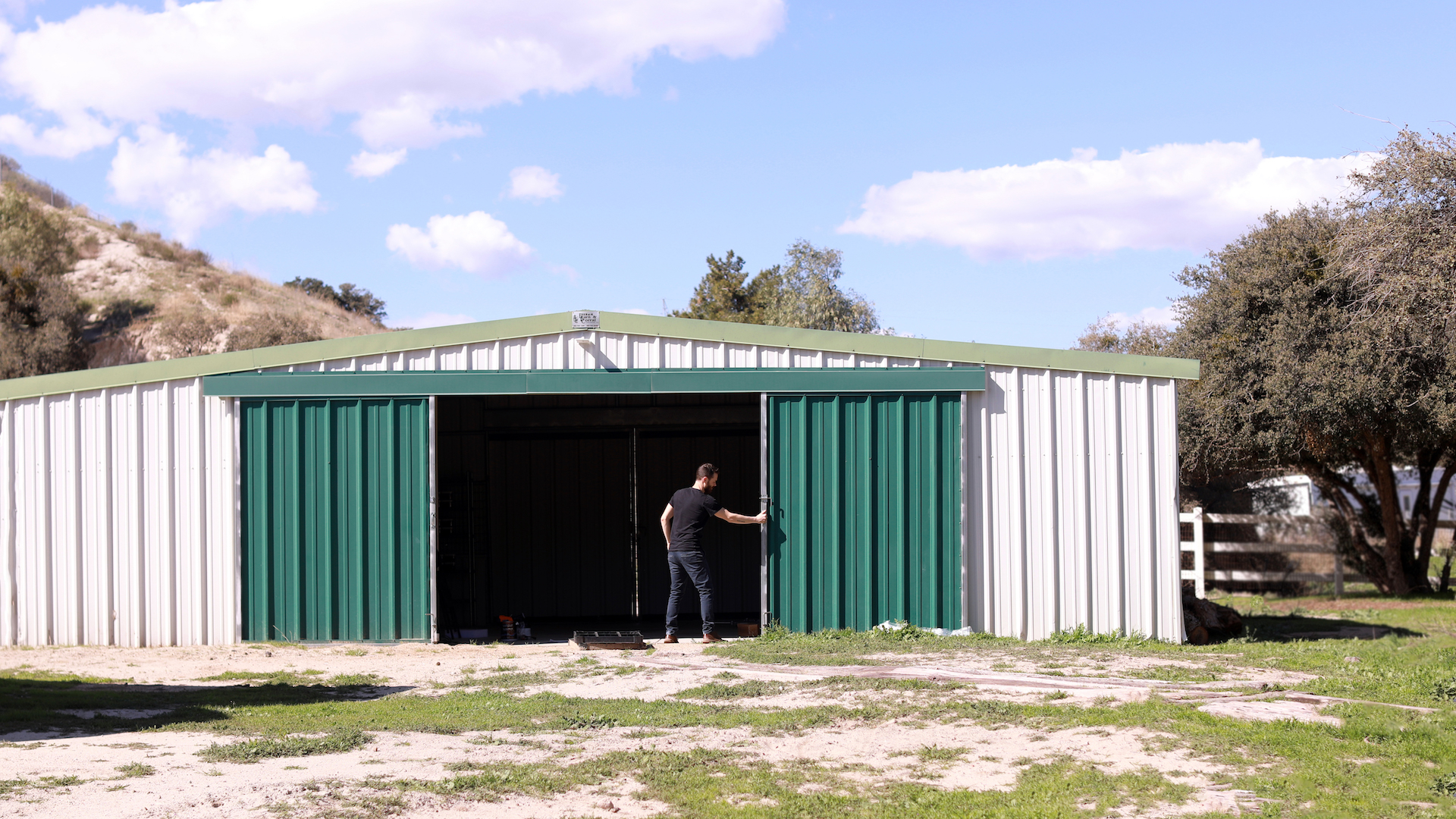 Starting with days of hauling out old junk, clearing debris, and cleaning like you wouldn't believe, the blank canvas was all there and the first step was to get ORGANIZED! Partnering with the Container Store made what could have been an ordeal as pain-free as possible. There's not a Chef out there that doesn't dream of having a place for each and everything tool and for a store where keeping organized is a lifestyle, that's no problem!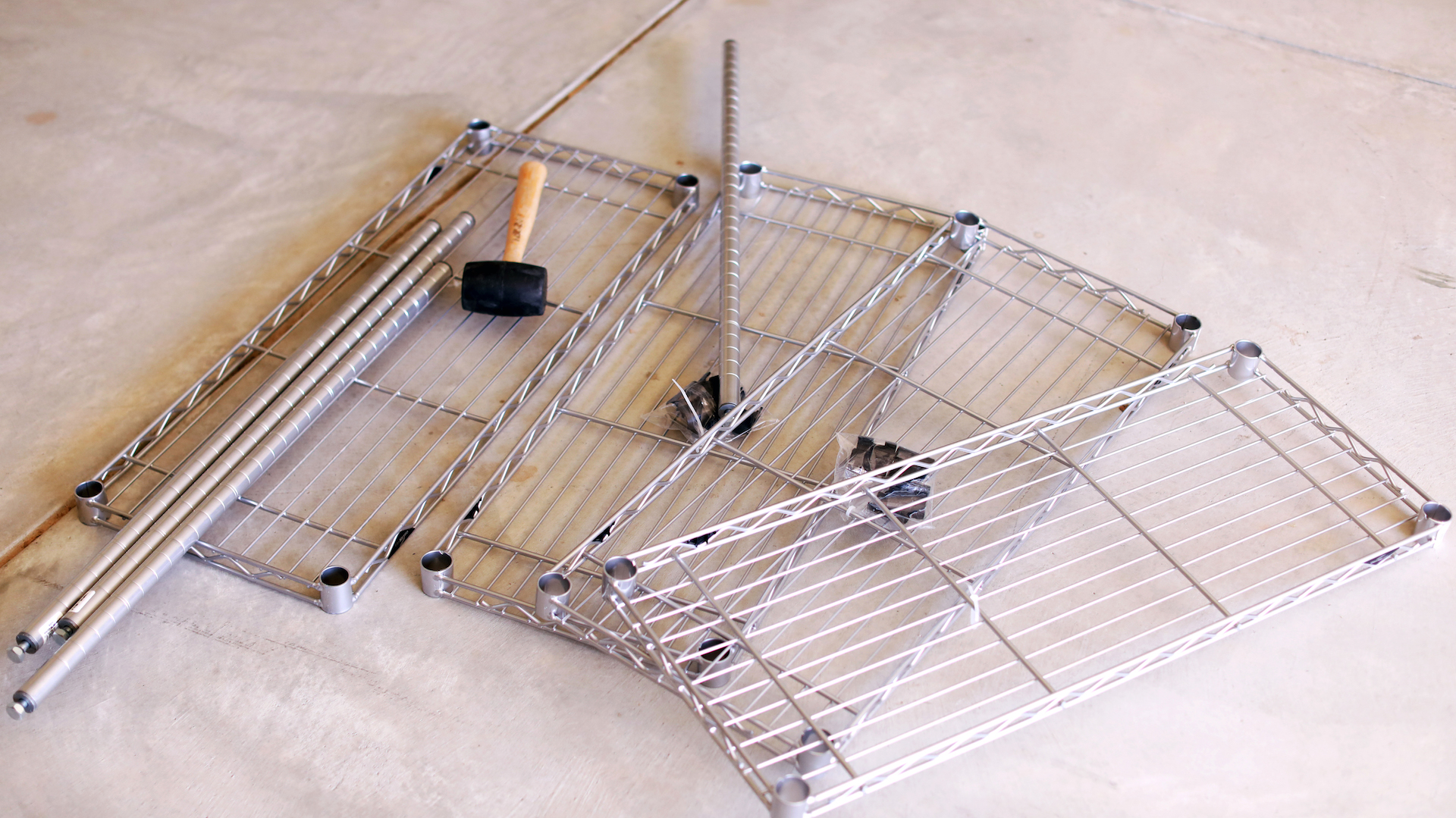 Considering the quantity and weight of the items I needed housing for, choosing sturdy shelves that were easy to assemble, keep clean well, and transport with ease was essential.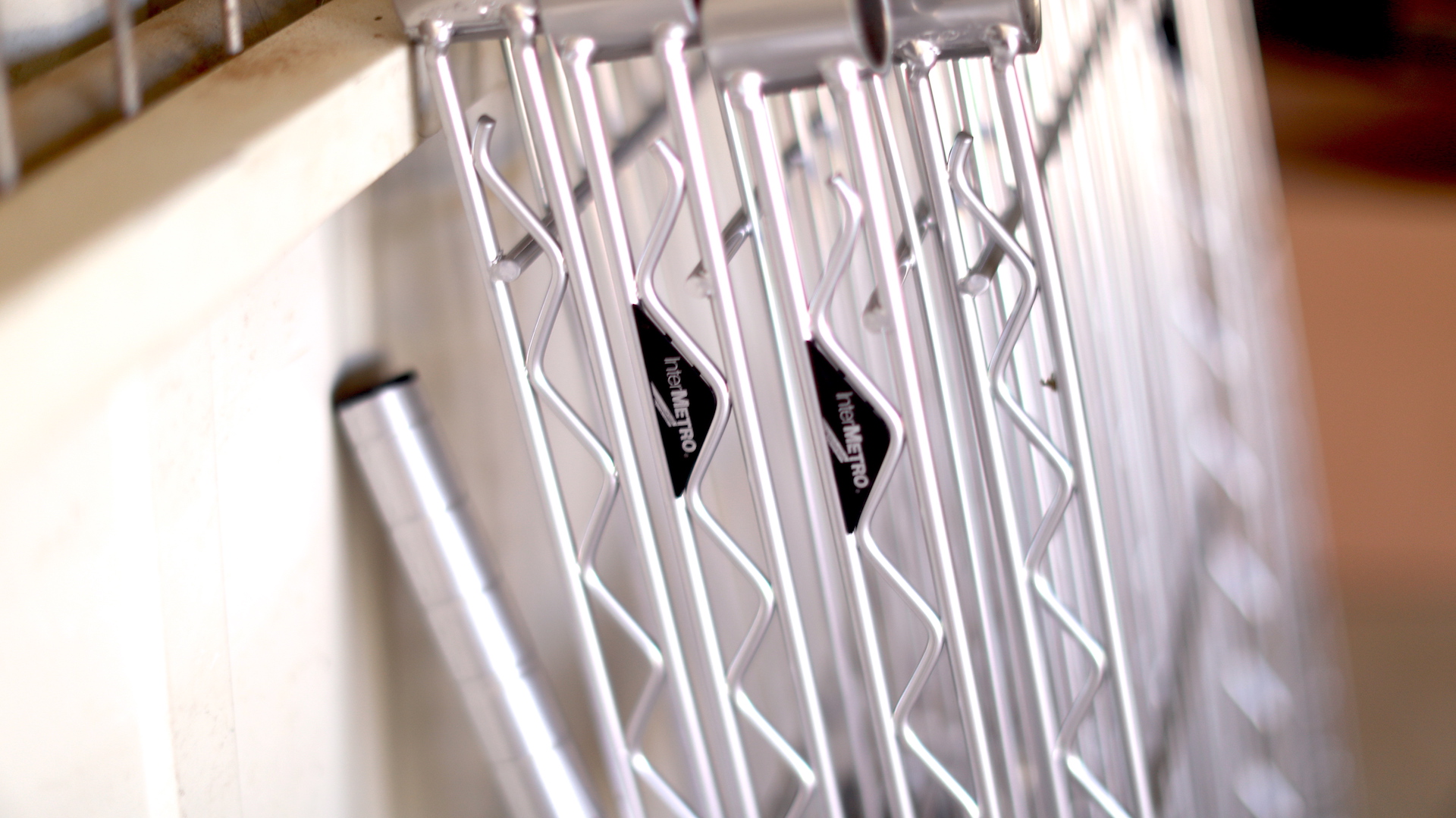 Big fan of the InterMetro line of shelving. SUPER STURDY, heavier than I was expecting. and solid as a rock. I was able to get them up and usable in the no time and that's something we can all appreciate. They're definitely strong enough to carry my cast irons, cutting boards, and many culinary oddest of ends—total SCORE! Getting organized is one of my many loves, second to get get a good deal! Loving that the Container Store is doing 25% OFF on all InterMetro products through April 8th, which included all of these shelves.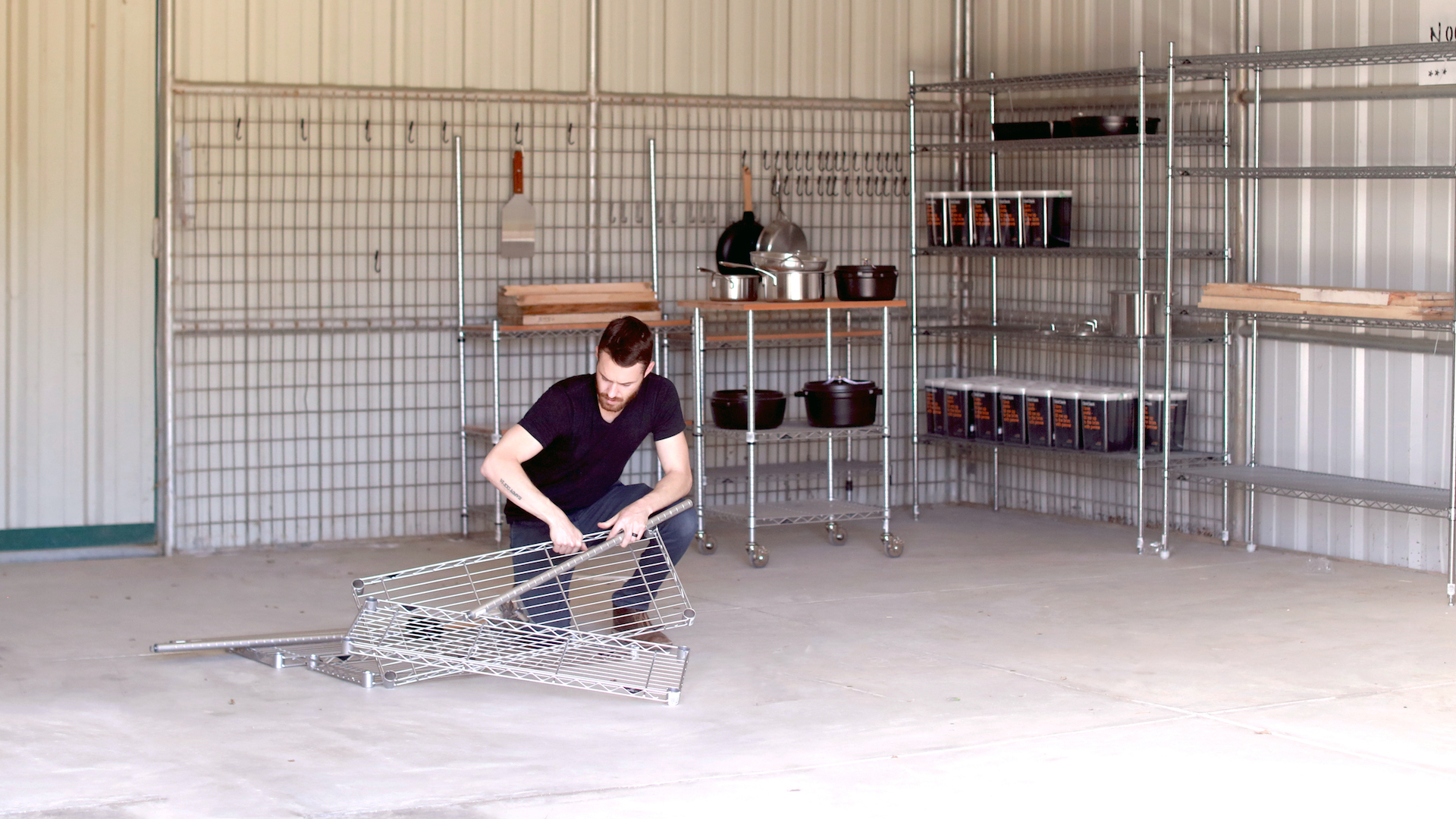 Back to the assembly, I began lineing the shack with the InterMetro baking racks so I could start spacing out my tools and honing down on a proper place for everything. I definitely have a kitchen tool for just about every occasion you can think of and I can only imagine that my collection will grow…so great to have shelves that are always available to add additional as need be. These racks are going to be filled with plate ware, pot and pans, spices, dried goods, and anything else I'll need for a proper day of shack cooking.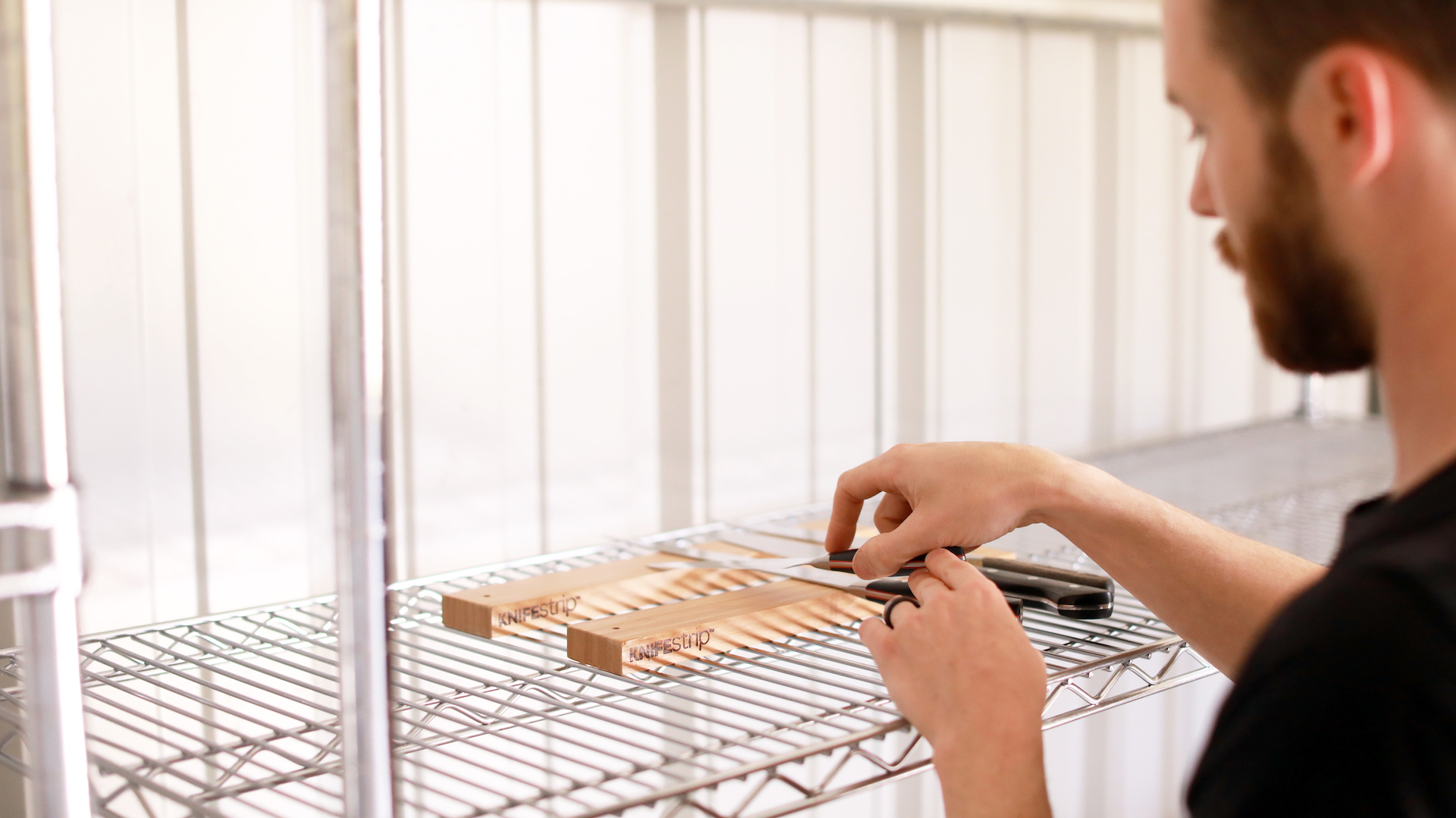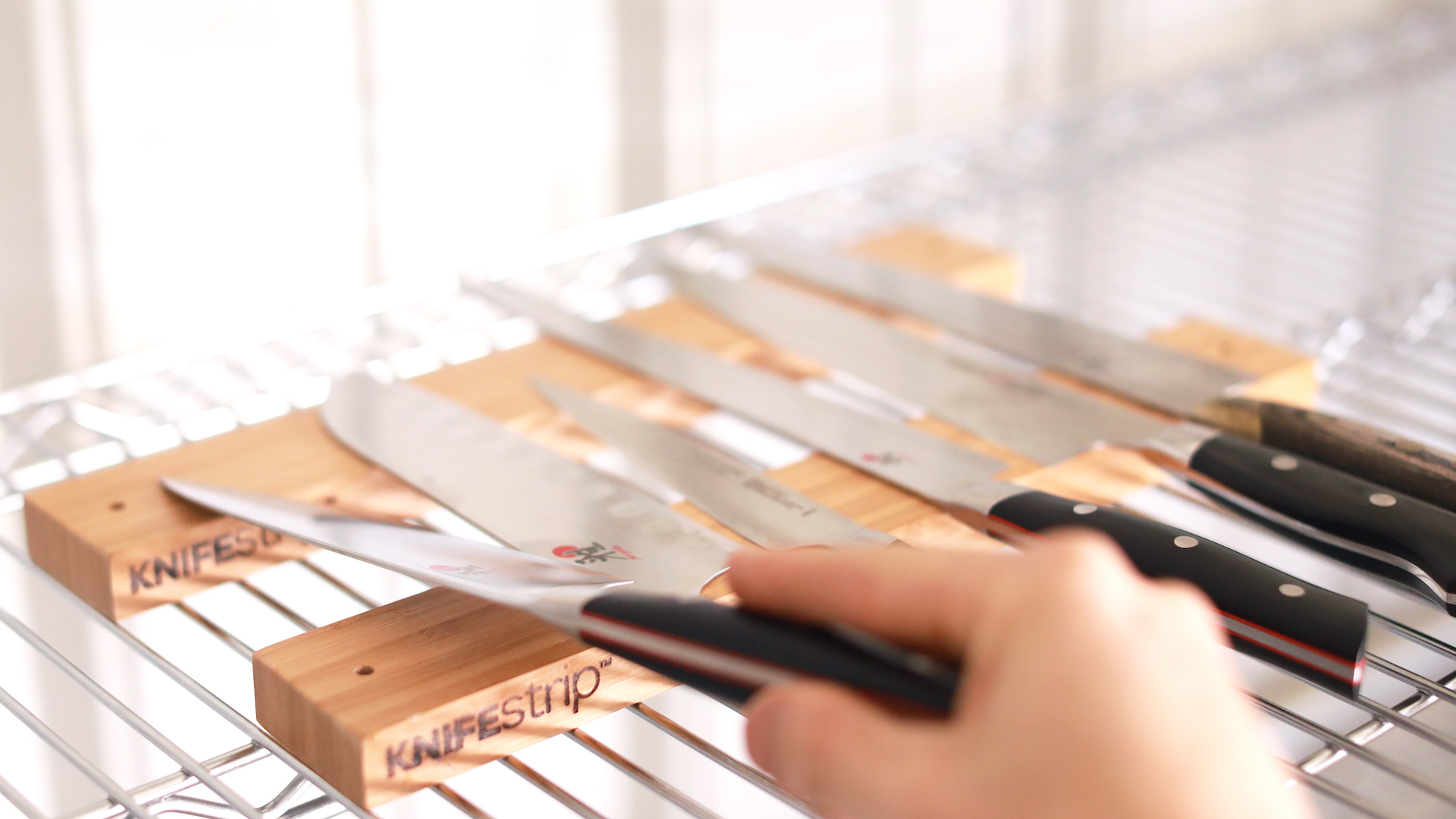 These magnetic knife strips were also a great find for keeping my knives organized and easily accessible. I can slice, dice, and not skip a beat between switching up dishes. Also, these help me keep a bead on the quality of my knives since they're always out in the open instead of being stuffed in a drawer….just be careful of where you end up hanging them since the blades are exposed.
And just like in my home kitchen, clear airtight containers make food storage a no-brainer! Everything keeps fresh and you don't have to waste any time searching when its all right in front of your eyes and just a click away from being user ready. These will be perfect for dried spices, baking goods, and anything else I'd like to keep super sealed for a longer shelf life…funny enough, they're really good containers for ice cream!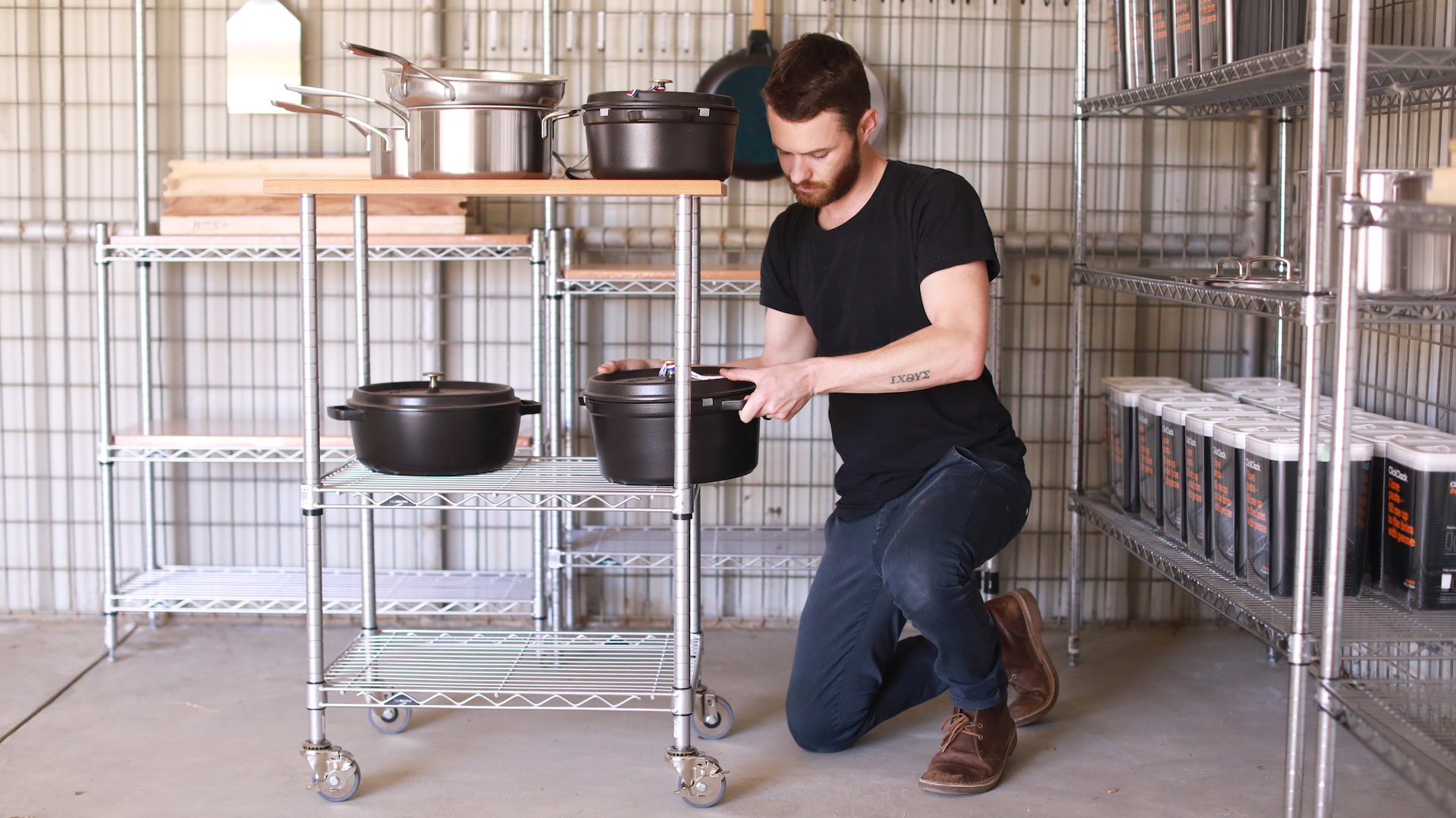 For items that I'm using at the moment, a rolling Chef's cart like this one is super handy, and in this case, strong enough for even my heaviest pots and pans. The butcher is an added bonus for an on the go workstation and sometimes I even just take a ride on it when the time is right….the time is always right for that though. It held up just perfectly! lol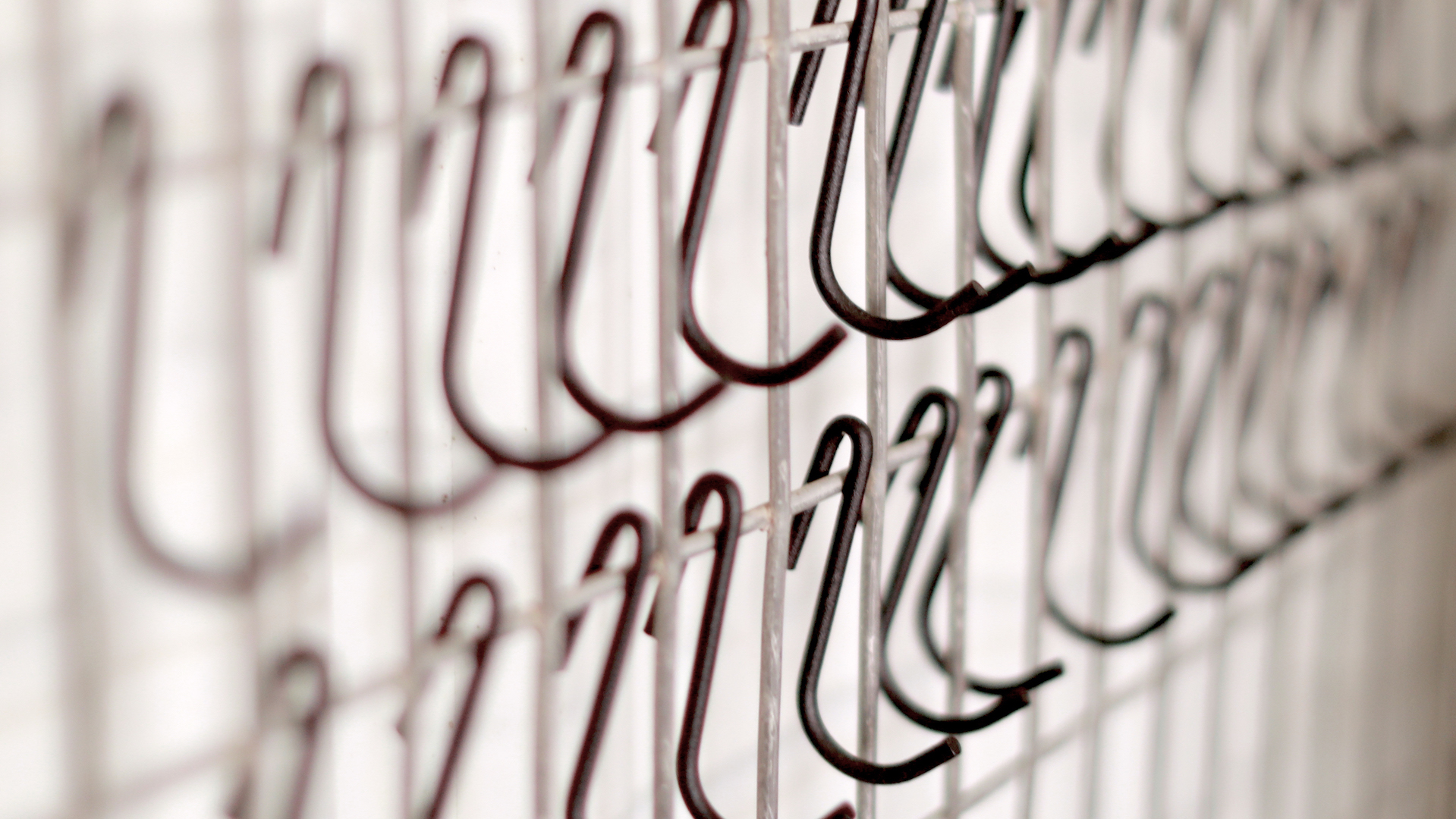 Even though these handy dandy hanging hooks didn't come from the Container Store they kept up with the overall idea of keeping things in place and organized.. You can hang just about anything you could fit on the hook since they're very sturdy and they have a really nice rough finish on the metal so nothing slips off easily. Again, the key was to keep everything visible and easily accessible.
ITS ACTUALLY STARTING TO LOOK LIKE A KITCHEN UP IN HERE! I want to thank Container Store for all the "mise en place" for "THE SHACK!" This project is still a work in progress, so I'll make sure yo update you on new recipes and additions as it all unfolds! I like to think of this new space as a kitchen workshop / recipe lab for new and inventive ways of cooking. Creativity always begats creativity!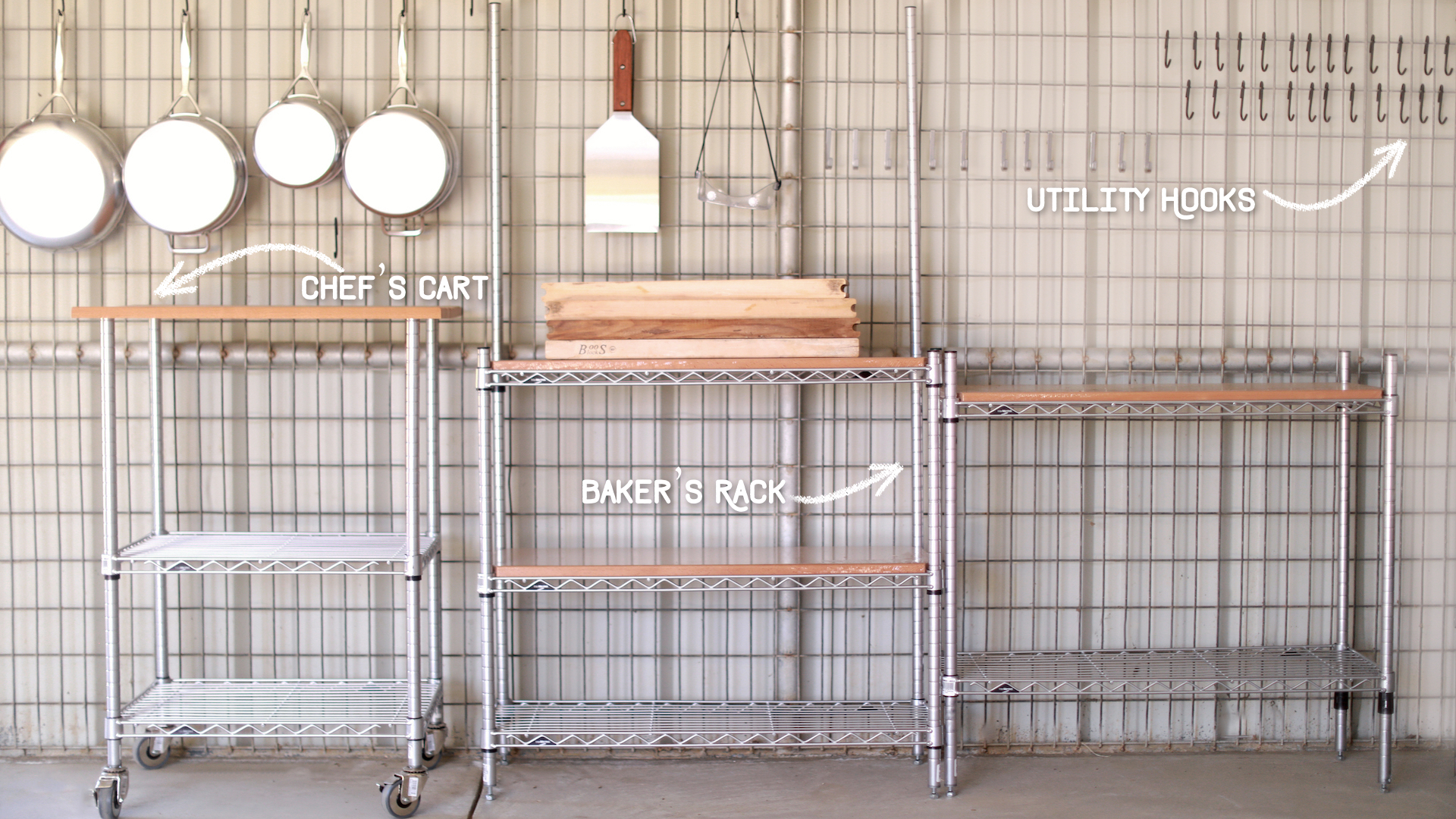 I can't get over my rolling butchers/chefs cart! Probably one of my favs from the collection.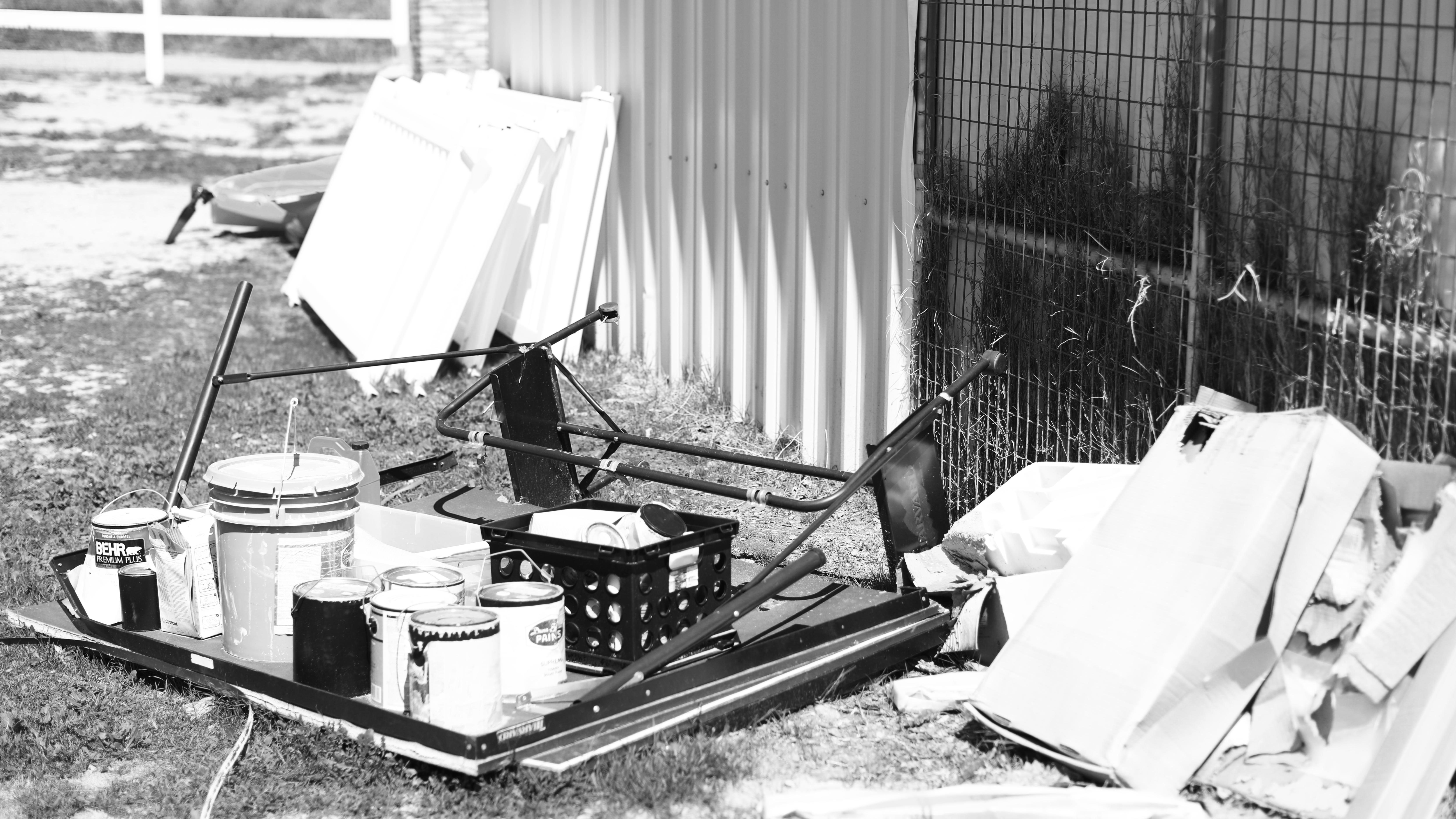 This was just the tip of the iceberg with the clean-up btw….there's more to come with this…maybe even a few coats of fresh paint too. Can't wait to share more if this process with y'all so stay tuned!
---