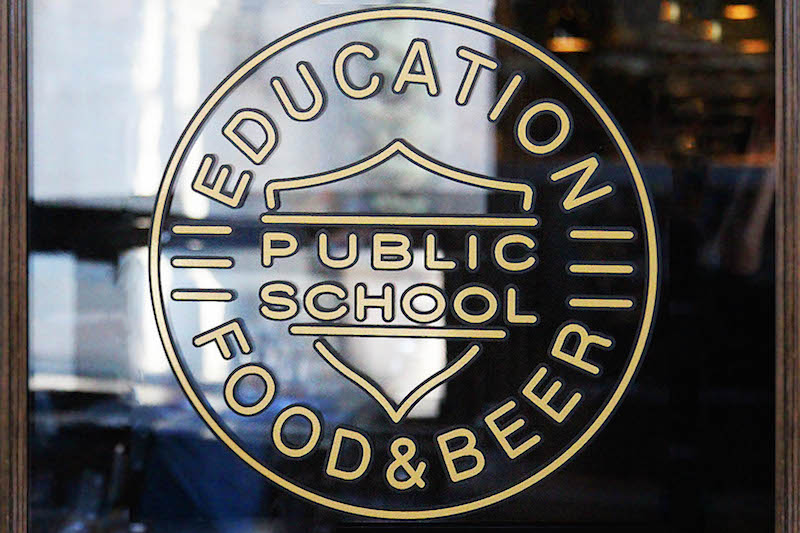 This week's restaurant has been my go-to since we moved. Public School 805 has a great concept, trendy atmosphere, quality service and DELICIOUS food.
Public School is a chef-driven gastropub serving exclusively craft beer and delivers, "An Education in the Art of Food & Beer." They use only the freshest quality ingredients, sourced from local Farmer's Markets whenever possible. The eclectic, seasonal menu includes favorites such as the Colorado Lamb Burger, Roasted Poblano with Quinoa and the infamous Bacon Cheddar Tots, which are a must try! "Recess" (aka Happy Hour) is held Monday through Friday (in most locations) and boasts items such as Parmesan Truffle Fries, Crispy Ahi Tuna Tacos and PB&J Sliders. The bar features a vast selection of seasonal artisanal cocktails and sommelier selected wines. –Public School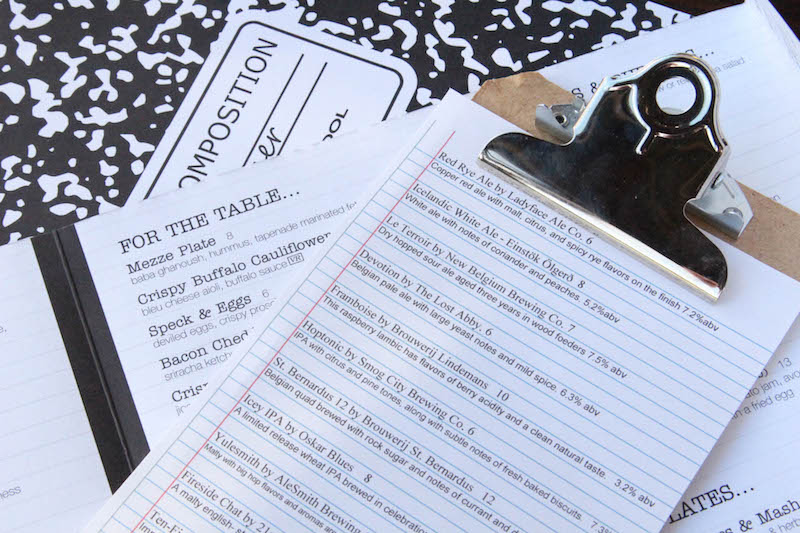 Walking into this restaurant is like walking into a grade-school time warp; chalk boards, school books, hopscotch floors, clipboards, composition notebook and multiple choice scantron menus GALORE! The vibe is unlike anything I have experienced before, BUT the food…The food is what keeps people coming back for more.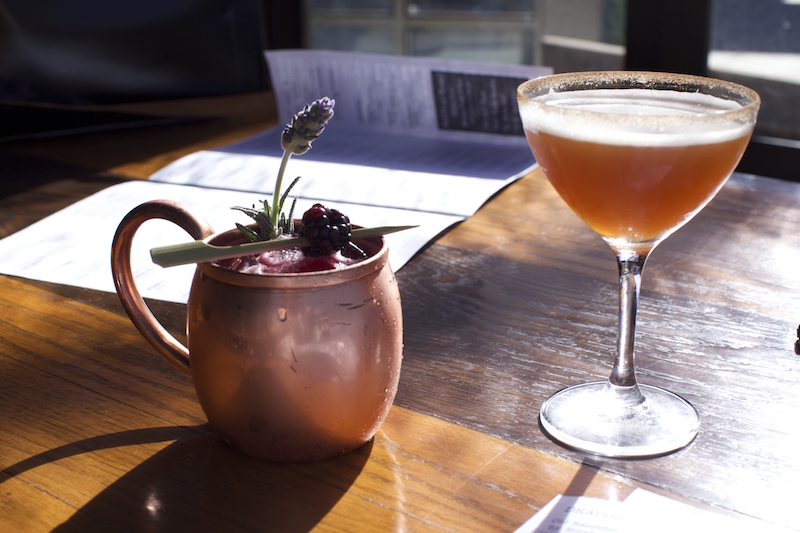 The drinks aren't to shabby either. I tried a couple of their signature cocktails and enjoyed both. The Crushed Velvet consisted of a blackberry and blueberry reduction,  lavender and karlsson's gold vodka.  It was refreshing to taste and stunning to look at.
I also had the Fireside Chat, made of apple, cranberry, sage and high west double rye. It lived up to its name.  It was smoky and bold.  Exactly what you picture drinking next to a warm fire.
Both paired very well with my food.
First up I had the "Cutting Board."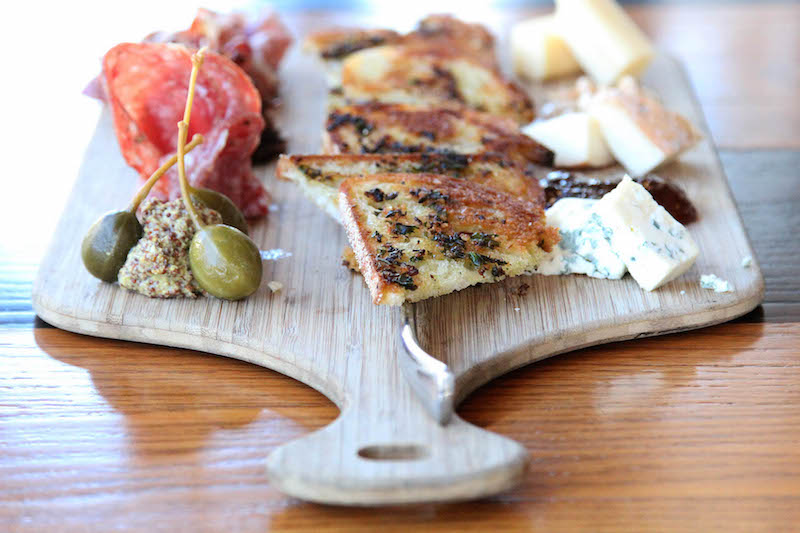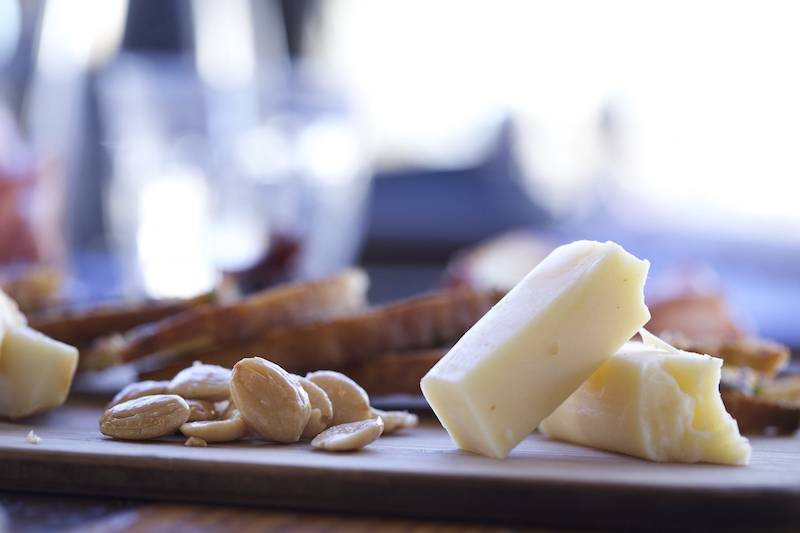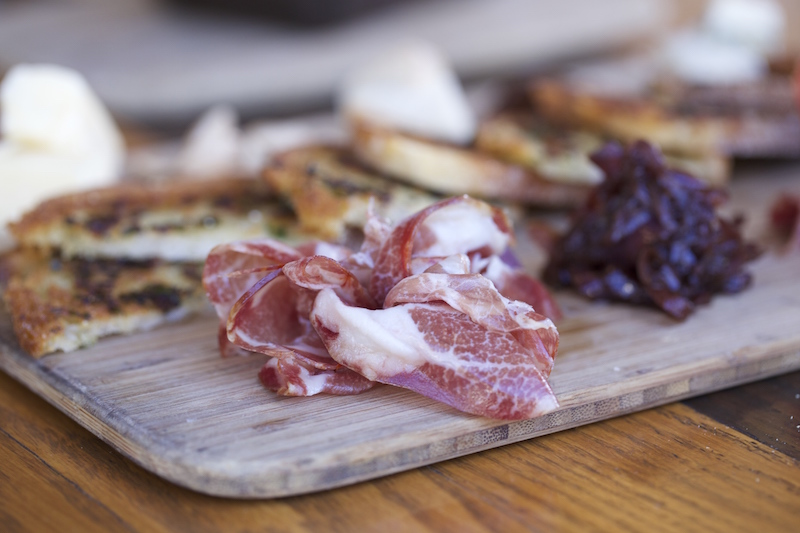 The Cutting Board consisted of artisan cheeses, two types of salami, and some "crunchewy" bread.  As Head Chef Drew Petersen put it, it's the perfect blend of crunch and chew, and I agree!
Next up we had Bacon Cheddar Tots!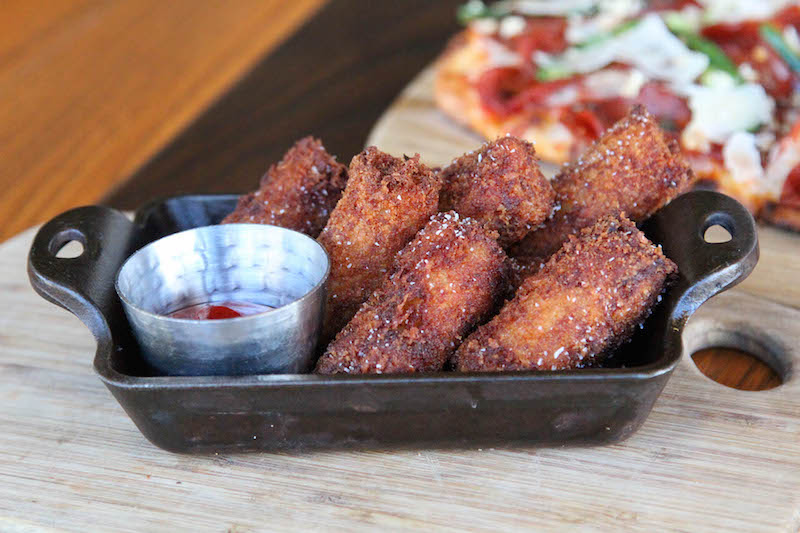 They were just as delicious as they sound, but most importantly, these were tots made with love. Nothing frozen here.  They take two days to make and are worth every minute.  Crispy on the outside, cheesy on the inside and filled with bacon bliss. Topped it off with sriracha ketchup and I was one happy guy.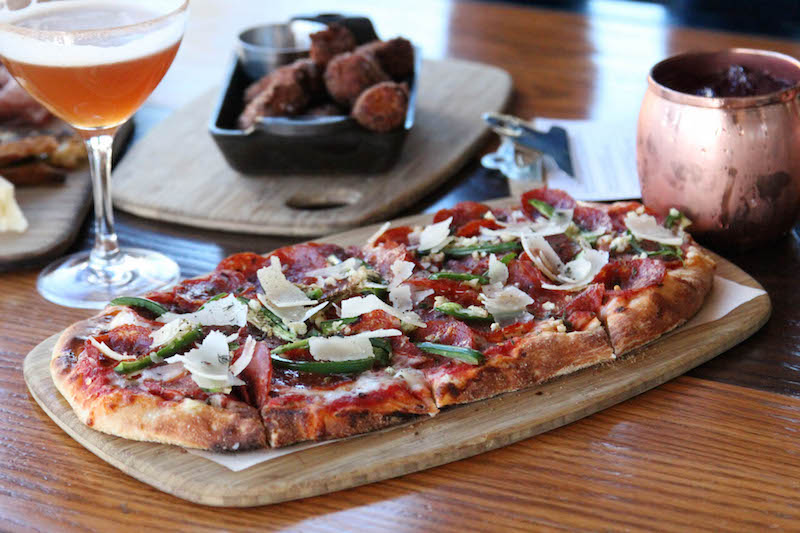 BUT…If anything could top fried Cheddar-Bacon-Potatoes it would be this pizza. The House Pepperoni Pizza made to perfection.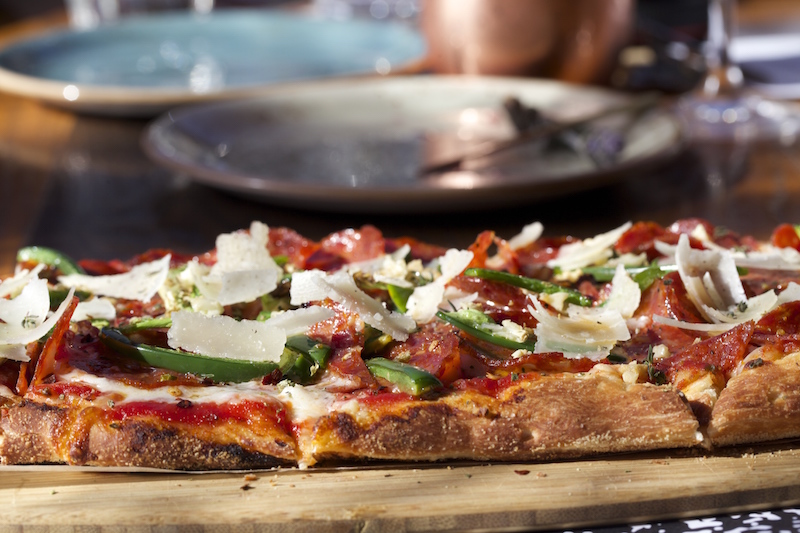 I would argue that this pizza is made with the best pizza dough I've ever had! The dough was cooked evenly through-out, which is my pet peeve of pizzas.  It's seasoned to perfection and the perfect thickness.
This is a pizza that could end the deep dish/thin crust lover debate.  Everyone would leave happy.
Top that off with endless pepperoni, a killer tomato sauce, parmesan, garlic, and jalapenos sliced long-ways, which gives you way more bang with each bite. Simply stellar.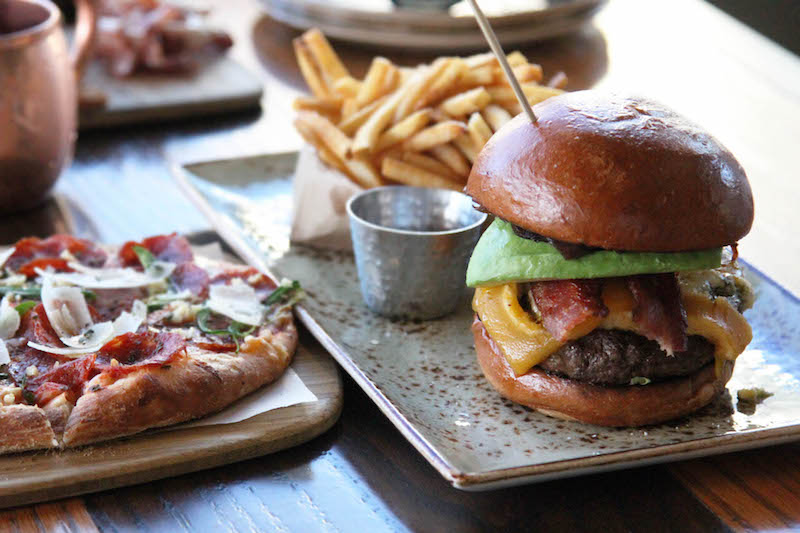 Last, but not least, I had the Huntsman Burger. Ground chuck, lettuce, tomato, a nice fatty/creamy avocado, rich huntsman cheese, nice and salty applewood smoked bacon and sweet balsamic onions all wrapped up in a warm brioche bun.  Doesn't get much better than that. This is one flavor packed burger!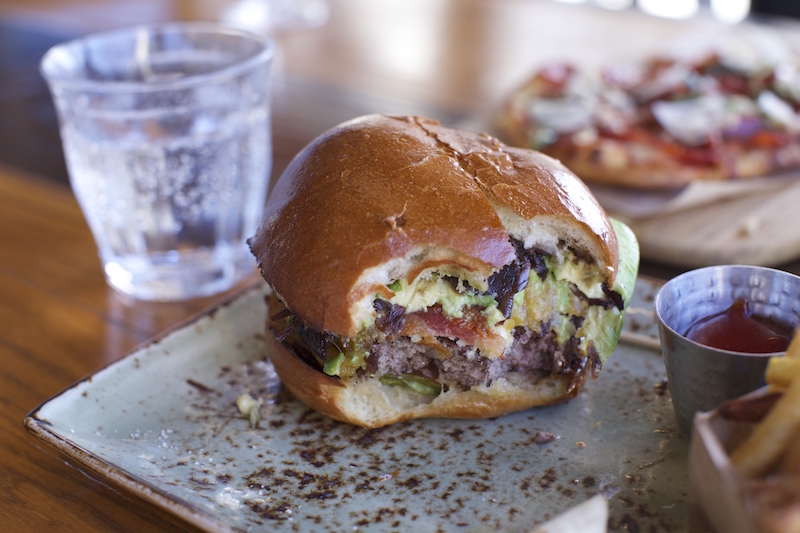 Overall, Public School 805 is a great spot to not only eat, but to take in the atmosphere with some friends. Great ambiance and killer food make this a go-to in my book.