There's something to be said about treating your family or friends, to a full-course meal—first, second, third. Just the idea is romantic, and by all means necessary on occasion. Either at home, in an intimate setting, or out and about at a local favorite hot spot, it doesn't matter…sitting down for a meal can often be all you need to truly unwind and create memorable moments and experiences for your family and friends.
My family has this new found obsession with all things seafood—fresh fish, fresh ingredients, grilled, seared, sushi, it doesn't matter. We love it, and surprisingly, so does Oliver! Our little guy barely likes beef and chicken, but fish…that's his jam! Feeling inspired by this, I decided to create a "Pacific Pairings." I wanted to put together a meal that would serve as a bit of escapism from the everyday hustle.
Taking it to the Tropics, first course is a fresh and light Ahi Poke Appetizer with shaved cashew.
---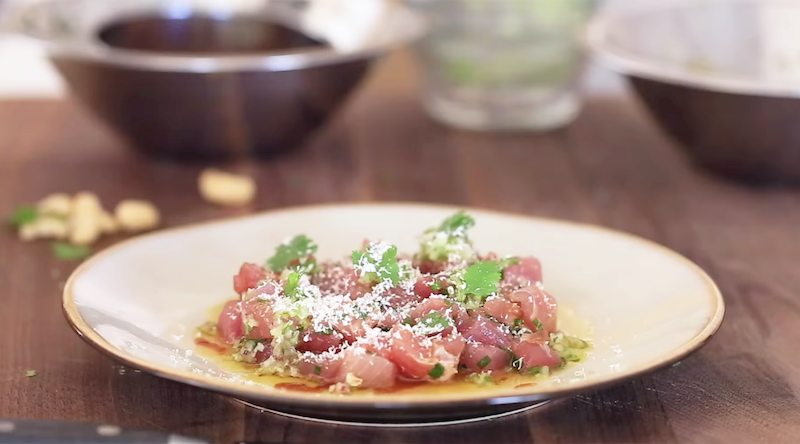 [yumprint-recipe id='7′]
---
Hopefully you're enjoying the direction this meal is going. There's something humbling about treating your friends and family to an appetizer, or hors d'oeuvre, before diving straight into the main dish. If you want to save this appetizer recipe, I'll have this and the following two courses all featured on the Today Food Club. This post is being sponsored by NBC's Today Food Club, because they're launching a new club where foodies like myself can share recipes with thousands of others! I think it's pretty cool, so be sure to show them some love and sign up.
Next up we have a juicy and tender Sweet and Sour Sea Bass. This course is sensationally mouth-watering!
---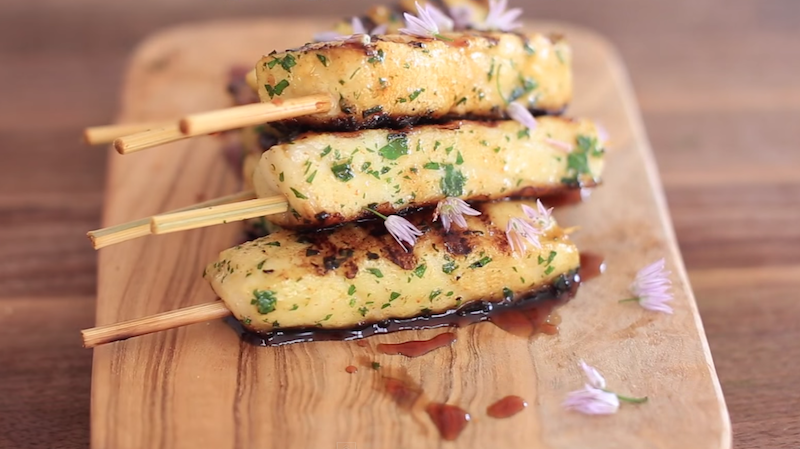 [yumprint-recipe id='4′]
---
Dessert is a must. It's the icing on the cake. It should be a sensuous experience where you relish in every bite. Creme Brûlée was actually the first dessert that I ever made my wife, so it holds a special place in my heart. With the addition of a tropical twist, I think it could easily become a family favorite!
If you have decadent recipes of your own, you can share them with the Today Food Club and be featured on TODAY.com, the TODAY show, and in their newsletter and social media channels. You may even get to cook alongside celebs like Al Roker, Natalie Morales, and Siri Pinter—but let's not get ahead of ourselves. If you were to sign up, what would be the first decadent dessert recipe you would share with the world?
For you, I've put together a Passion Fruit Creme Brûlée. It's truly decadent, yet light and airy. Enjoy!
---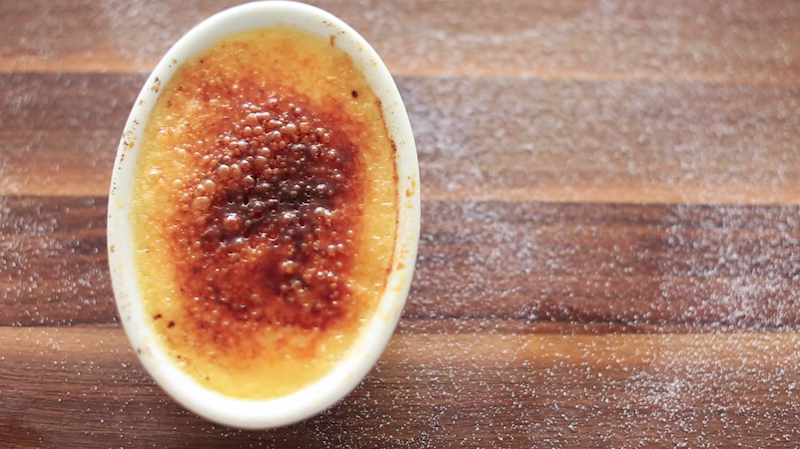 [yumprint-recipe id='5′]
---
That's it for my three course "Pacific Pairings." Hopefully it inspires you to treat yourself, your family, or your friends, to a well thought out, delicious, full course meal.
In need of some more culinary inspiration? The Today Show Food Club really is pretty awesome—and I always love support my fellow foodie communities! Plus…5-day meal plans, pre-made grocery lists, exclusive deals and sweepstakes…well they never hurt anyone!
Speaking of, if you sign-up you'll be entered in their current sweepstakes for an all expenses paid trip to NYC, behind-the-scenes access at a TODAY cooking segment and the Ultimate Cookware and Cutlery Giveaway from ZWILLING J.A. Henckels! Ends November 30th.
---
Good luck foodies and hope you enjoyed this pairing.