I know I'm not the only one who feels this way…I mean, doesn't everybody love the KitchenAid stand mixer? I feel like it's the first thing that goes in your registry, many times your first big kitchen purchase, and choosing the perfect color can sometimes involve more thought than buying a new car! It's a kitchen staple and one of my favorite tools.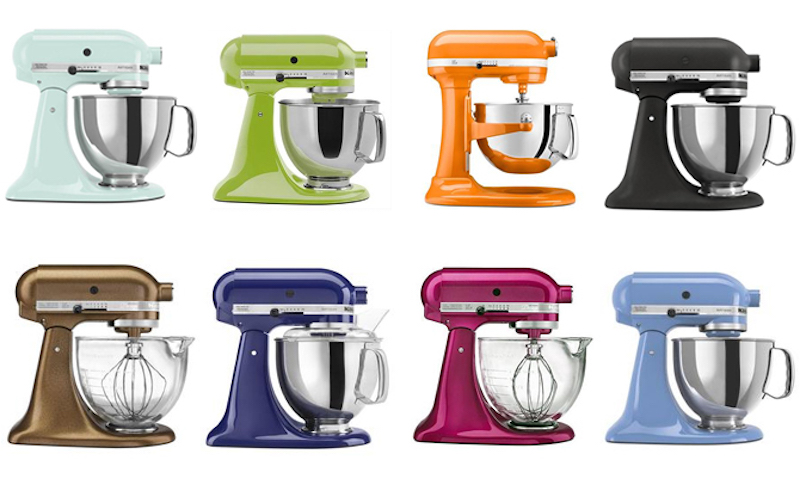 I wasn't surprised to find out that the stand mixer was the first KitchenAid product ever developed. It's been nearly 100 years since then and it's only got better and more popular. Now of course KitchenAid makes a bevy of tools, and I'm a big fan all around.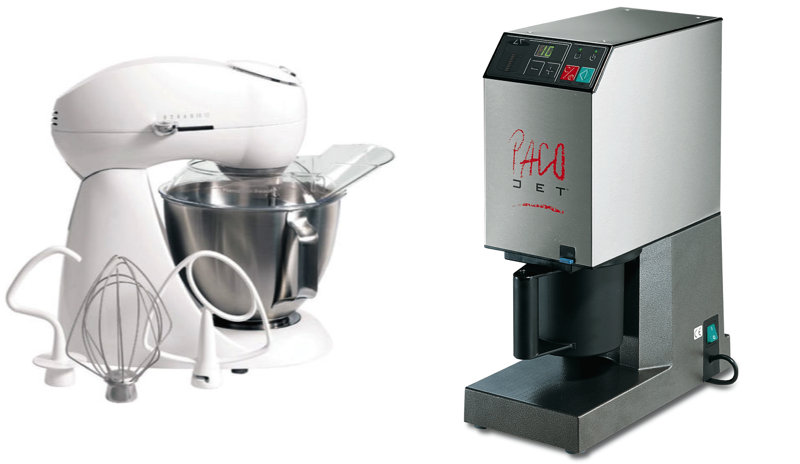 Of course, if you're searching for a mixer and your budget is a bit lower, or perhaps higher, there are always competitors. One that I've seen pop-up time and time again–as the KitchenAid dupe, is the Hamilton Beach All-Metal Stand mixer. It's significantly less expensive at $199 and definitely gets the job done. Con: It's smaller, doesn't have nearly as many available attachments, and isn't consistent with making dough…Long story short, the KitchenAid Stand Mixer is a workhorse. Simply a powerhouse tool that gets the job done each and every time, for a long time!
But like I said—there 's always competition and if I had all the money in the world, or if Ice Cream were my trade, I'd buy the Pacojet! Though it does much more than make ice cream, that's certainly what it's known for. Claiming to be able to turn anything frozen into the smoothest and freshest ice cream (or mousse, sorbet, soup, etc.) possible! To my surprise, some have even turned frozen bacon and sardines into creamy ice cream just to see if claims match-up…and they did! Created was the creamiest bacon and sardine ice cream around! And though I doubt the flavor was appeasing, the capabilities of this machine are endless!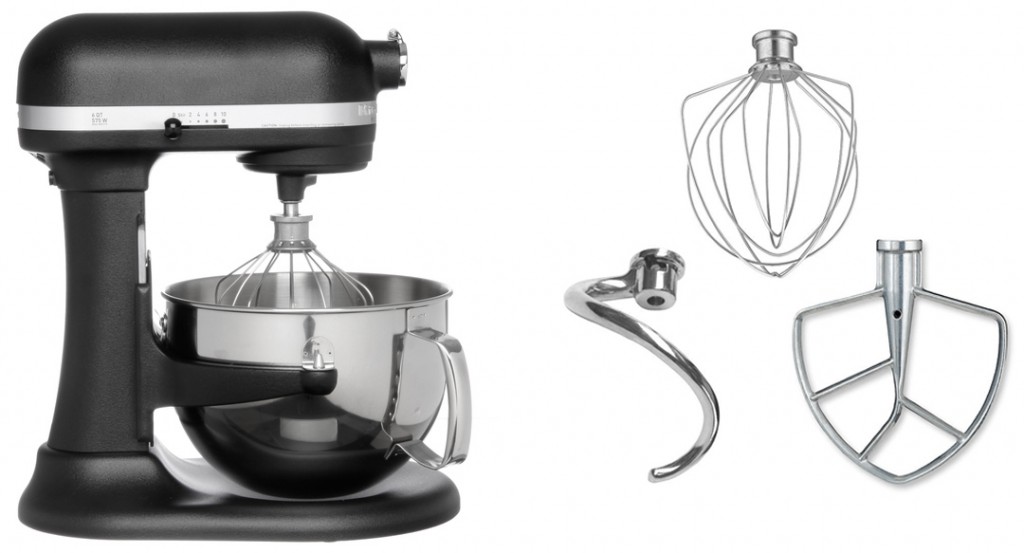 I personally own the KitchenAid Professional 600 Series 6 Quart Bowl-Lift Stand Mixer. It came with three attachments: the burnished metal flat beater, PowerKnead spiral dough hook, and a 6-wire whisk; all of which make mixing, kneading and whipping ingredients into culinary masterpieces as easy as flipping a switch and sitting back.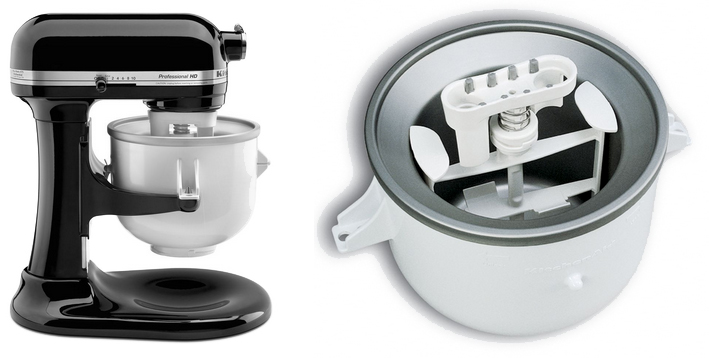 And for even more versatility, the power hub fits optional attachments from food grinders to pasta makers and more. My favorite being–the ice cream attachment! As I'm sure you've seen on my channel or in my posts, I use that ice cream attachment every chance I get!
The way it works is my placing the freezer bowl attachment into the freezer for at least 15 hours, or until it is completely frozen. When it's ready you lock it onto your stand-mixer, add the ice cream batter, lock everything into place, flip the switch, and in 12-15 minutes you'll have a soft serve ice cream that is killer! And if you like you're ice cream on the more solid side, you can place the freezer container back into the freezer for additional time. It's all up to how you like it!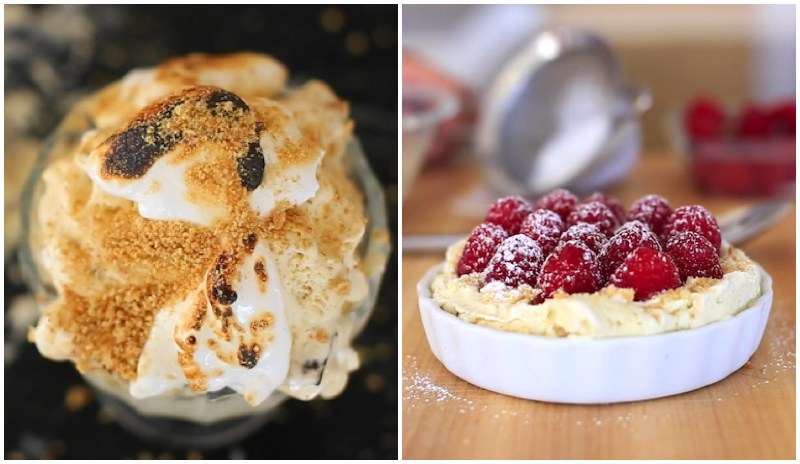 To date I've made: S'mores, Raspberry Tart, Mint Chip, Rainbow Sherbet, Mocha Almond Fudge, Rocky Road, and NUTELLA ice cream! All using this killer attachment and stand-mixer!
Now here's where it gets good…KitchenAid and I have decided to give one of my lucky ByronTalbott.com subscribers a BRAND NEW KitchenAid Professional 600 Series 6 Quart Bowl-Lift Stand Mixer (just like mine) and the Ice Cream Attachment for FREE!!!
This is by far the biggest giveaway I've ever hosted, and I want to do it a huge THANK YOU for your support and viewership throughout the years! I'm certain I have the raddest followers on the planet and I'm very grateful to have you be a part of my culinary journey!
---
CONTEST CLOSED How to Enter:
Simple. All you have to do to enter is be a subscriber to my website (top right or bottom of the post), and leave a comment on this post letting me know: "What would your first ice cream concoction be if you were the winner?"

---
I'll be choosing a winner Monday July 6th, so I wish everyone GOOD LUCK and I can't wait to see what you all come up with!
UPDATE: Big Congrats to Paul Welsh! If anything could be sweeter than #IceCreamWeek, the story of Paul wanting to make a Spiced Chai Tea Ice Cream as a way to incorporate his girlfriend's heritage and her two favorite things–ice cream and chai–takes the cake, or should I say "cone?" CONGRATS Paul, you won the KitchenAid Mixer and Ice Cream Attachment GIVEAWAY! It's identical to the one that I use in my kitchen and I hope you enjoy it as much as I do!