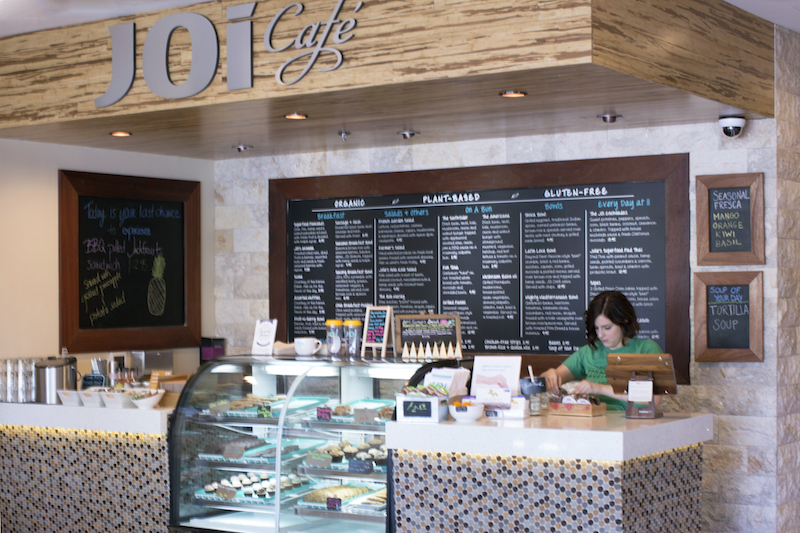 My newest journey around town led me to a hidden gem in Westlake, CA—called Joi Café. A new comer to the area, like myself, Joi Café opened its doors eight months ago and has been welcomed with open arms, killer Yelp reviews, and a local buzz that keeps the patrons flowing.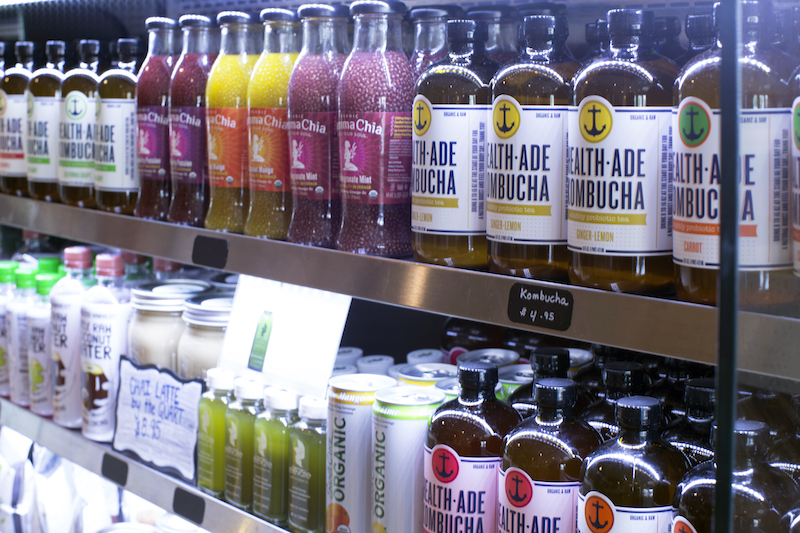 The overall concept of the restaurant is clear—gluten free, organic, highly nutritious with every bite, PLANT-based meals that don't skimp on flavor. The main goal, to serve mainstream meals with a healthy twist.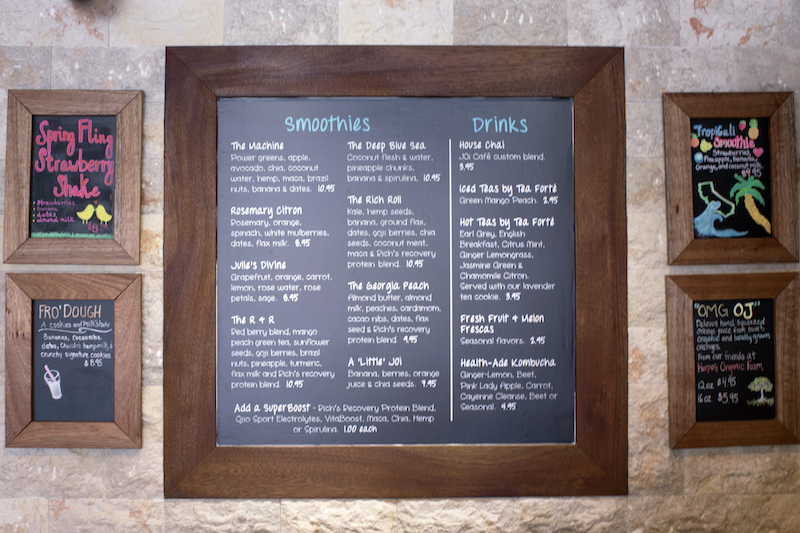 The concept of the restaurant was developed by several individuals—athletes, parents, food enthusiasts—that were looking for a natural answer to fueling the body as efficiently and effectively as possible, while using mainstream food (with a twist) to promote a healthy lifestyle.
The idea of course is superb, ideal if you will, but what about the food?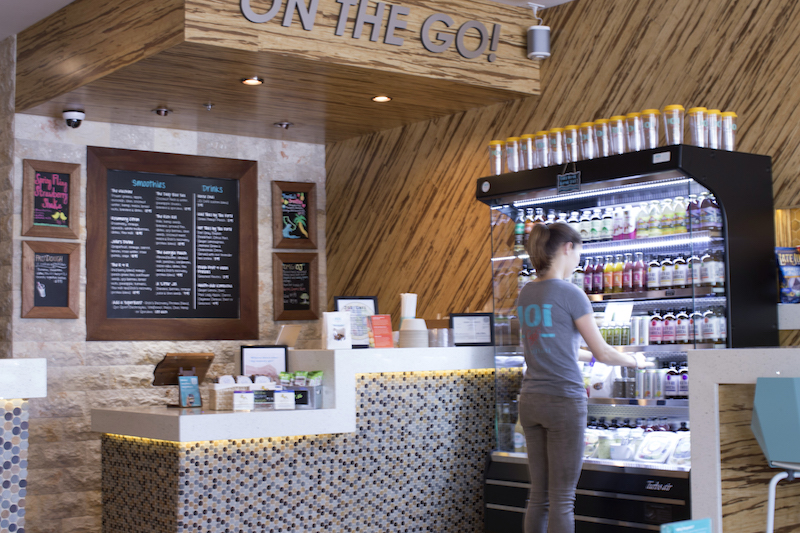 I dove in fork first and have to say, I was very pleased.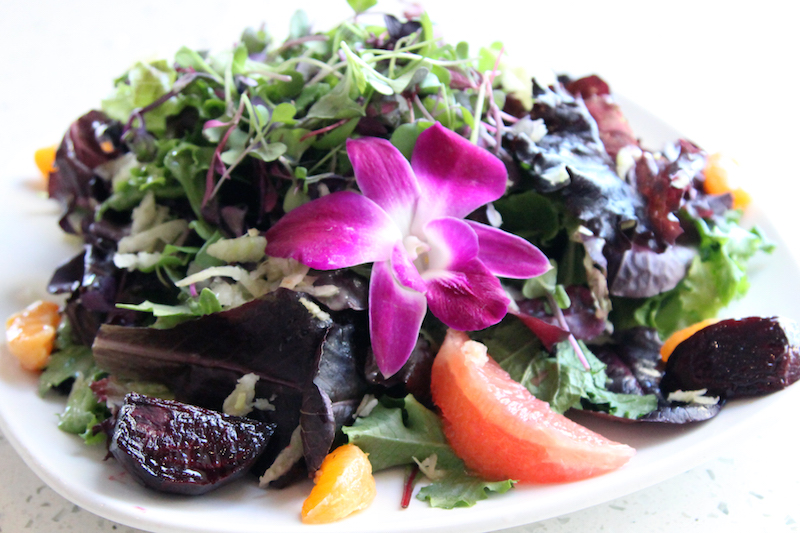 First up, I had the Farmer's Salad. A gorgeous dish made with all seasonal fruits and veggies. This was an easy win—a salad lover's dream.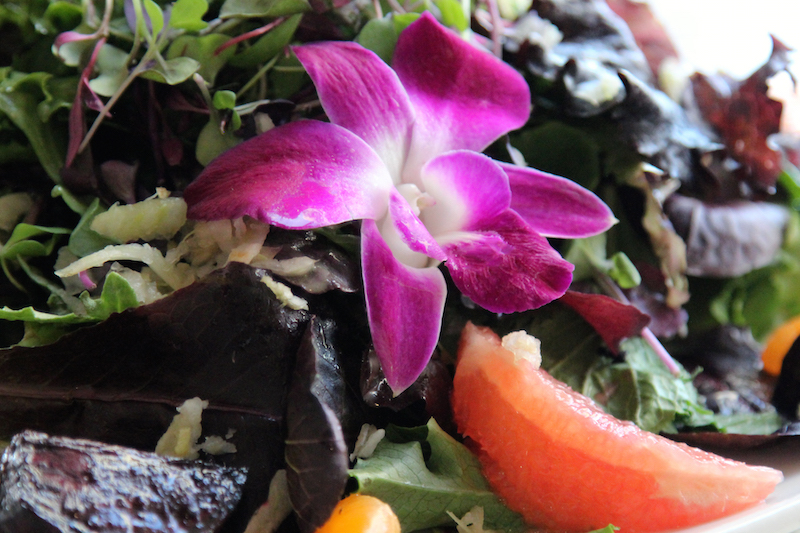 Starting with an excellent green medley, the salad was topped with fresh grapefruit, oranges, beets, and dressed with a Dijon vinaigrette. Lots of great flavor in this salad. The tang of the citrus, mixed with the sweetness of the beets, and topped with the spicy dressing was simply delicious. Perfect combination.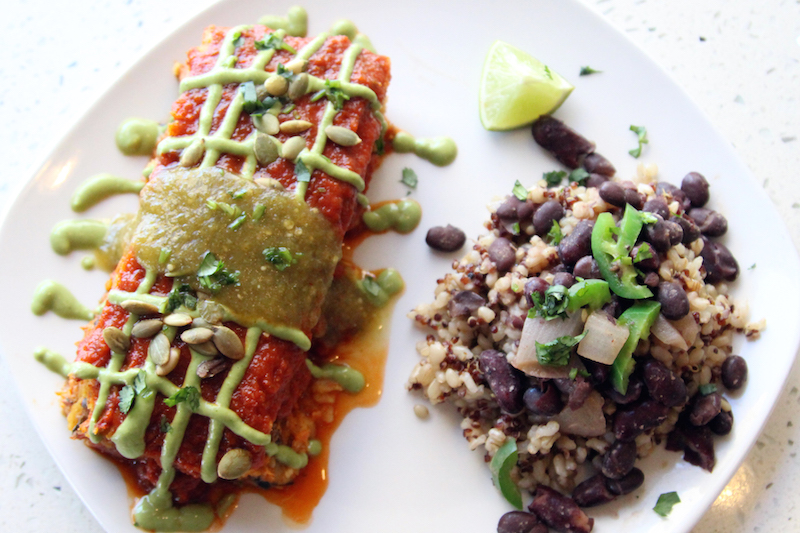 Next up I had the JOi Enchiladas. Filled with sweet potatoes, fresh peppers, spinach, corn, black beans, coconut, cinnamon and cilantro topped with their homemade enchilada and avocado sauce.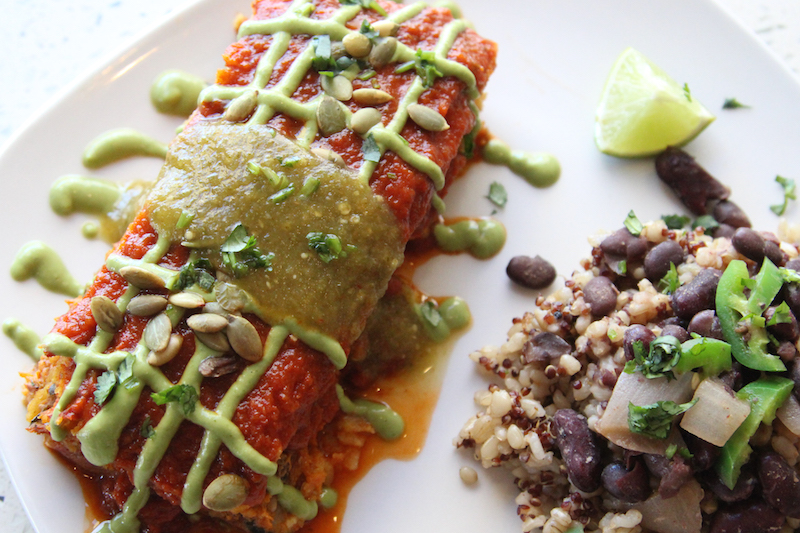 This dish was REALLY good. Hearty, rich, flavor packed, and ultimately good for you—I'm a believer in the JOi Enchiladas.
The sweet potato and cinnamon are subtle, but give the dish a seasonal, festive vibe, while still maintaining the traditional flavor components of your Grandma's famous enchiladas.
I'm a sucker for an adobe red sauce and a heat packed bite. This delivered! It reminded me of growing up in New Mexico and I love that. Spice is a huge part of life out there.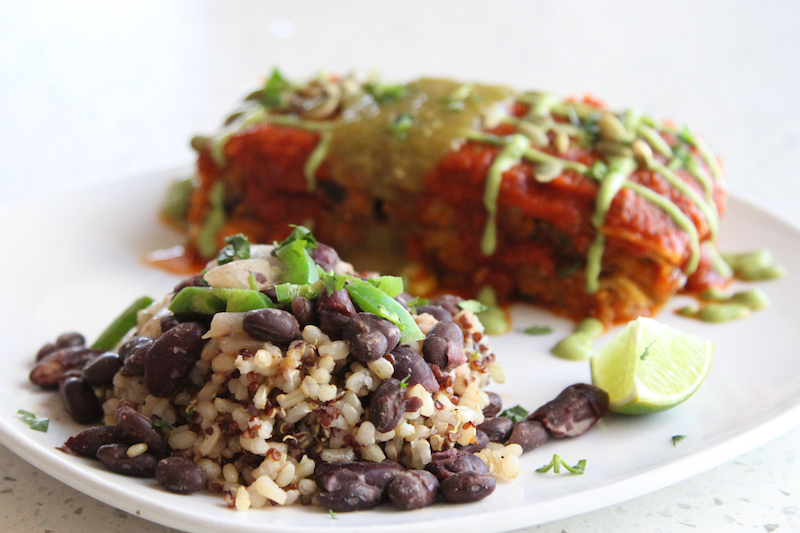 It was paired with a brown rice, quinoa and black bean blend that had all the flavor components of a traditional Spanish rice; only a portion of the calories and much better for you.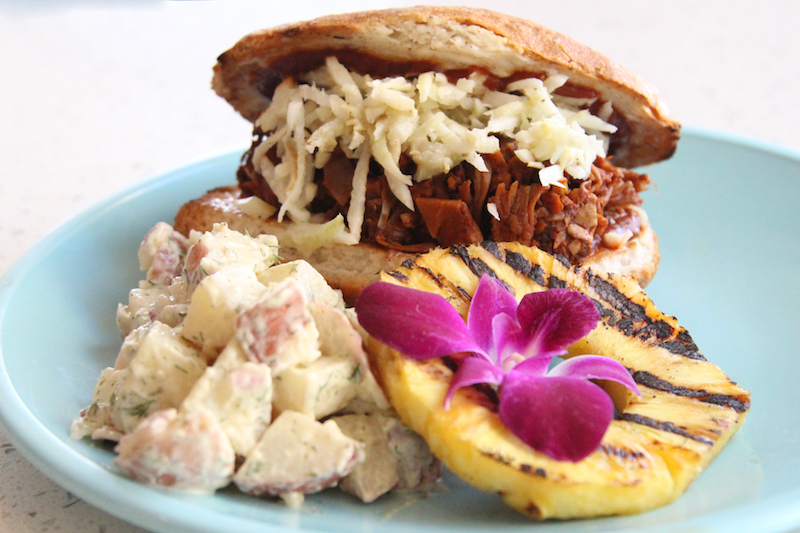 Third dish of the day was the Blue Plate Special: BBQ Jackfruit Sandwich, with Grilled Pineapple and a fresh Potato Salad.
Right off the bat I have to say, if I didn't know this was jackfruit from the start I would have assumed this was a pulled pork sandwich. The appearance, texture, and even the flavor (which the jackfruit takes on the flavor components of the sauce and spice) was just what you would get from a BBQ Pulled Pork sandwich.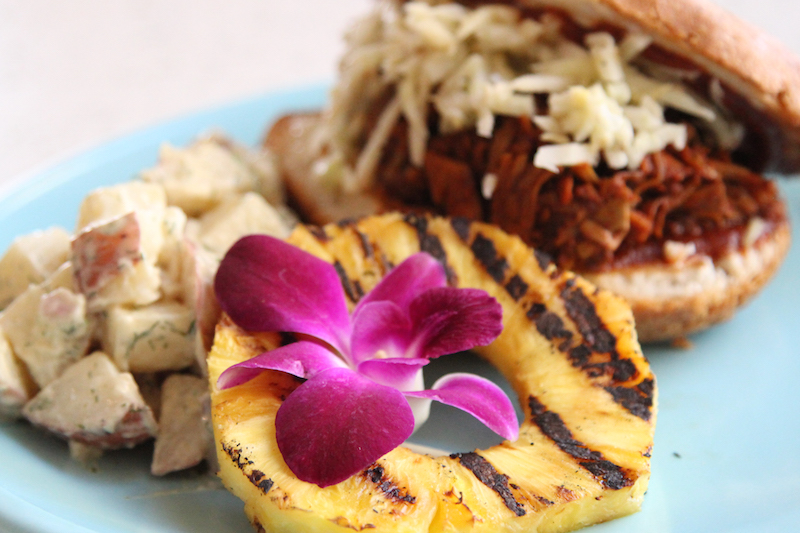 It was mesquite with applewood notes. Smoky and spicy, but sweet when topped with the pineapple. Overall a lot of flavor that was very well balanced.
I'll be indulging on this sandwich as long as it's a special. VERY good. Solid BBQ sandwich. And again, I never felt like flavor was being sacrificed for practicality.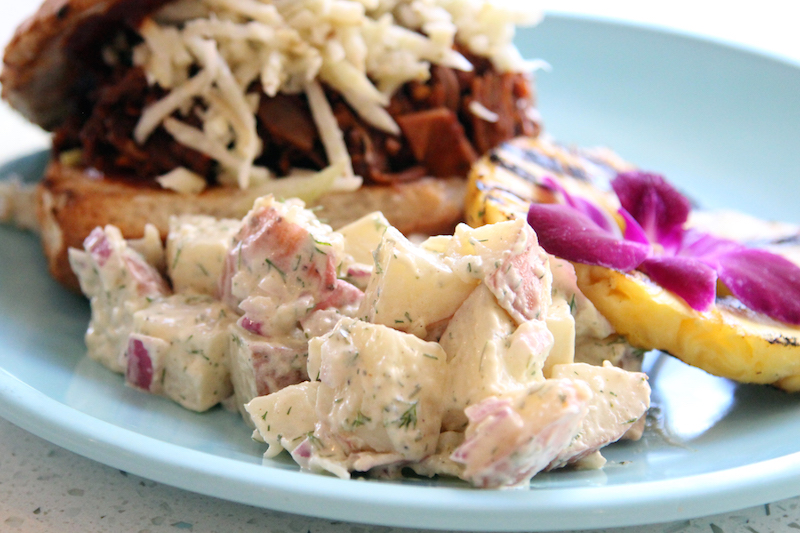 Finish that off with a fresh Potato salad and this was a delicious, well-balanced, meal.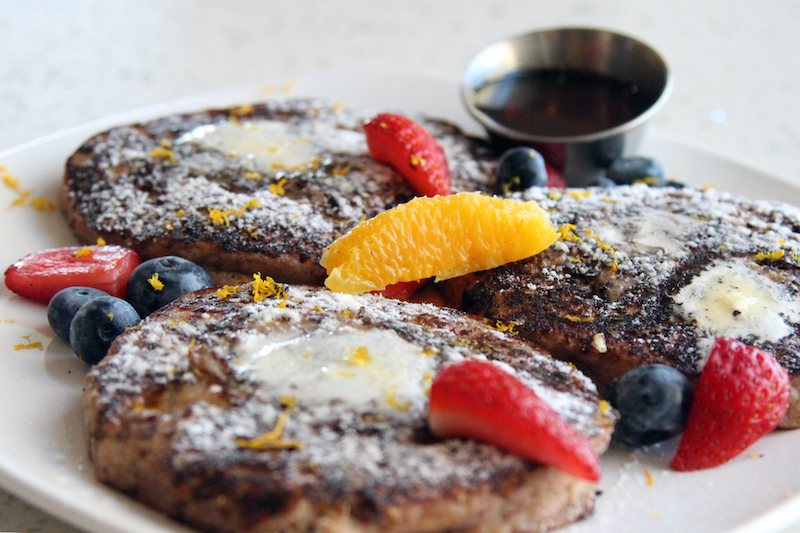 Lastly, we finished off the meal with these killer SUPERFOOD Pancakes! These were not only a treat for my taste buds, but for my body. They were packed full of nutritious superfoods like Chia, Flax, and Hemp seed. Add in a brown rice flour base, a banana puree, and top that off with pure Maple syrup…make me one happy customer!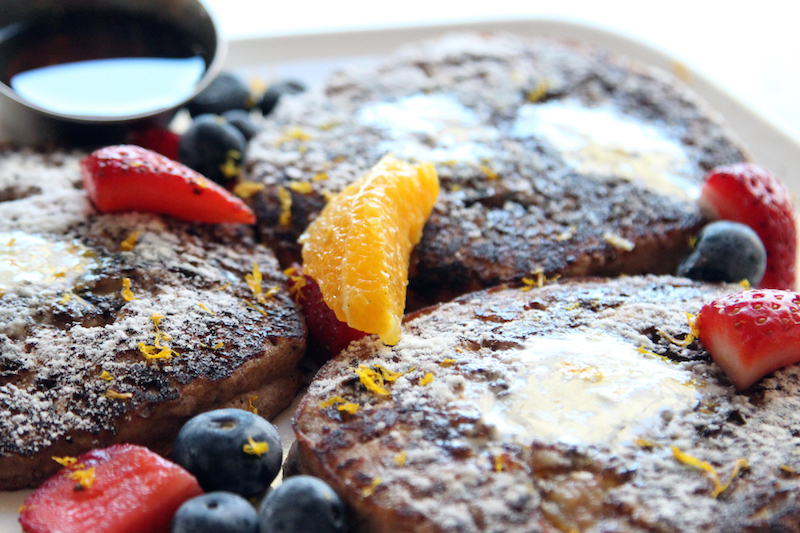 Just browsing through the menu it's clear—every ingredient is nutrition packed. Fruits, veggies, seeds, protein…all obvious choices for a well balanced meal and the headliner ingredients here at Joi, but the main question: How does the food taste?
Answer—DELICIOUS! Every dish I had was truly exceptional. I never felt that flavor was being compromised for nutrition, that was just a huge perk! The flavors in each dish were bold, balanced, and well thought out.
Joi Café has definitely found a new customer in me and I would recommend them to anyone looking to eat a delectable, guilt-free meal. Enjoy!