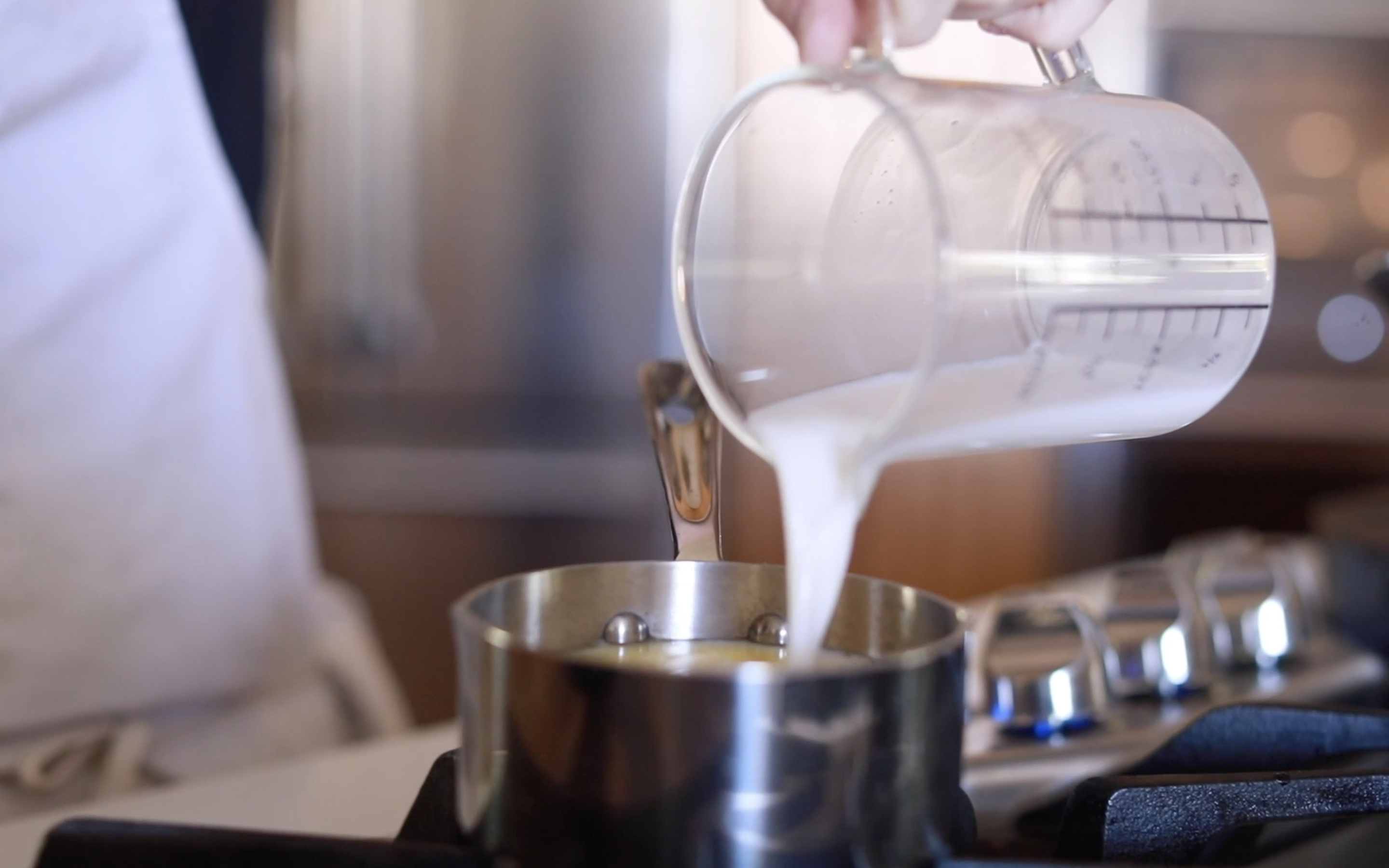 pour milk into a small sauce pot on lowest heat.

…Butter, and sugar….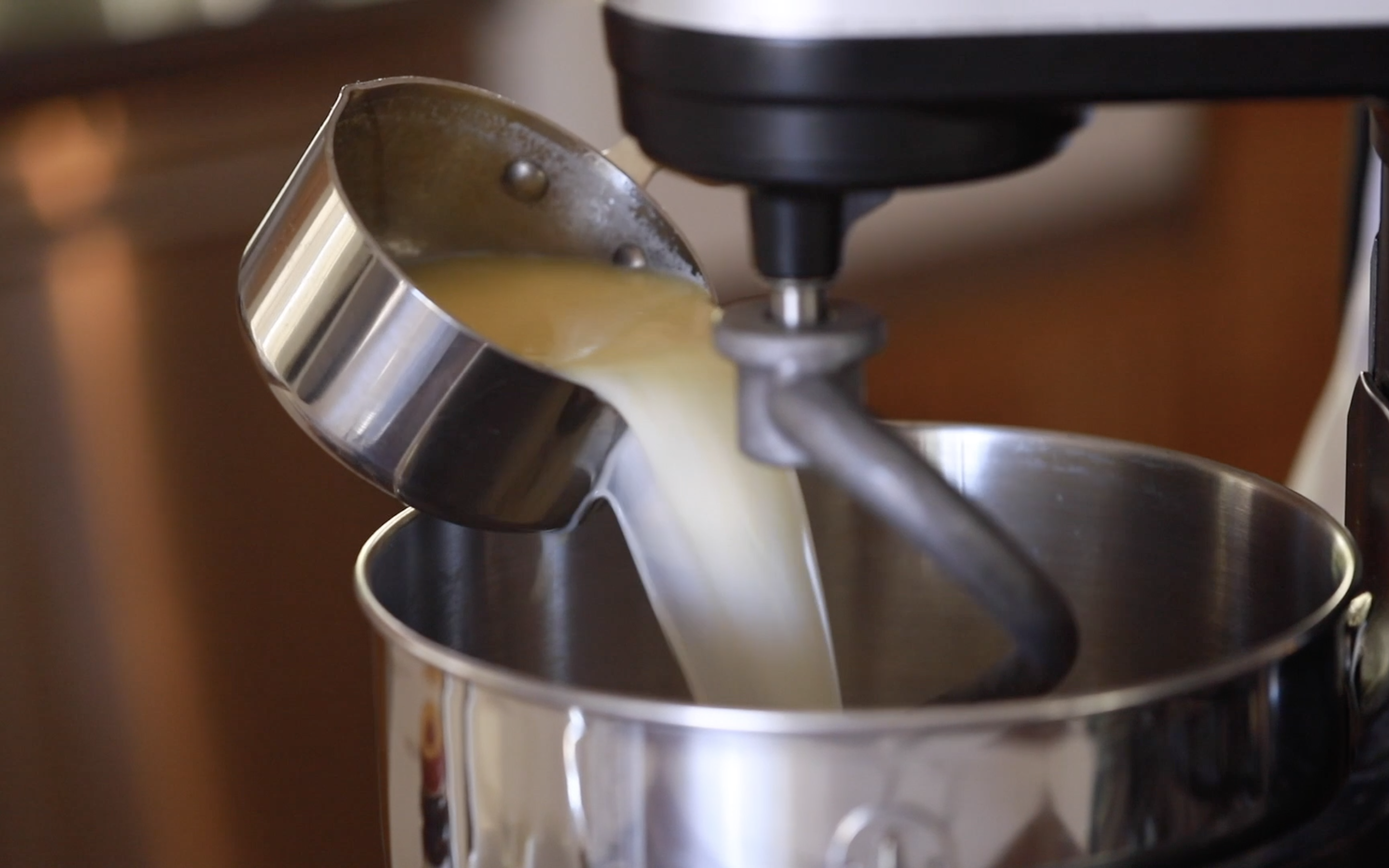 once all is just melted pour into mixing bowl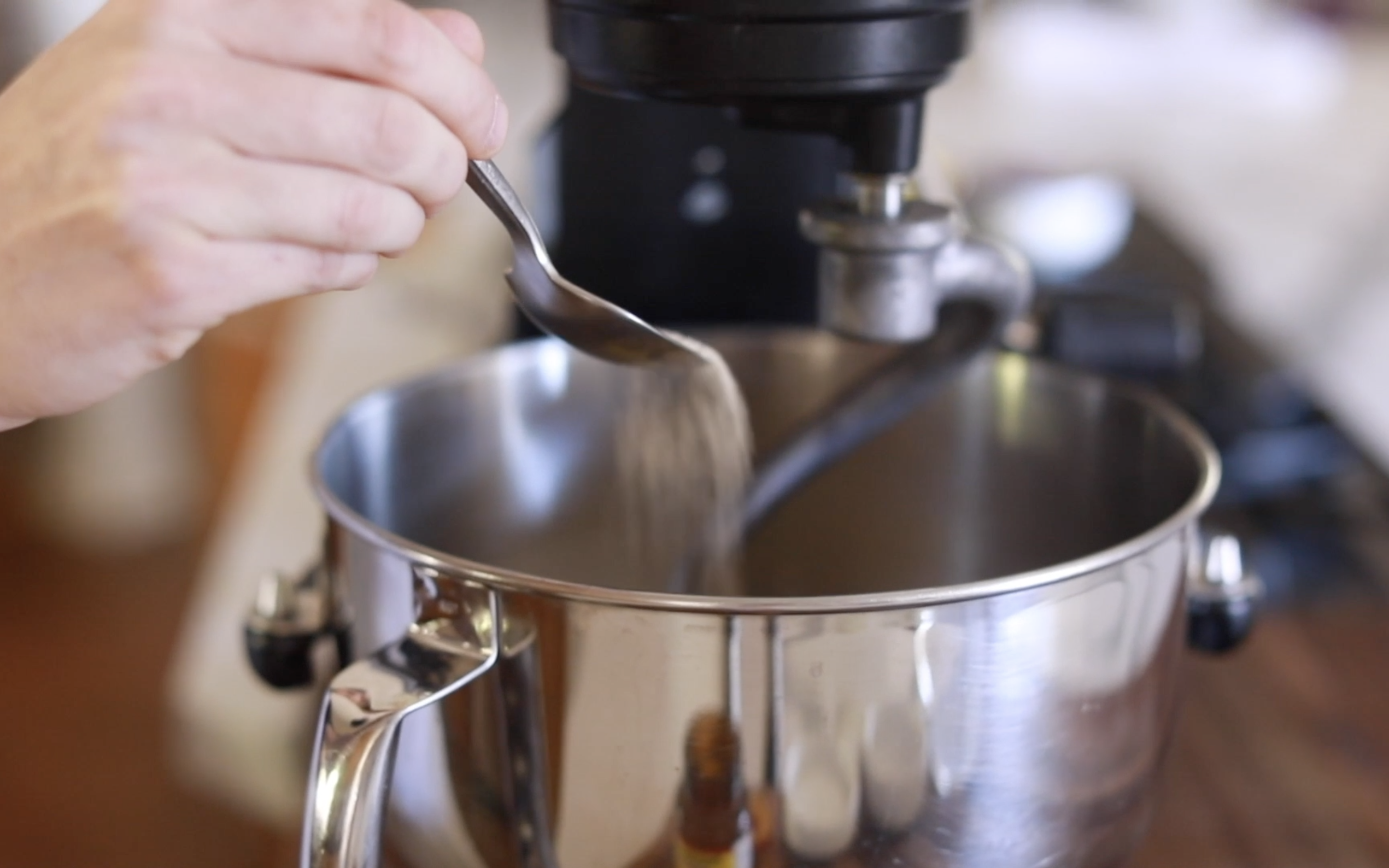 add yeast to the liquid and let bloom for ten minutes….Make sure the liquid is not too hot (between 95°F-105°F)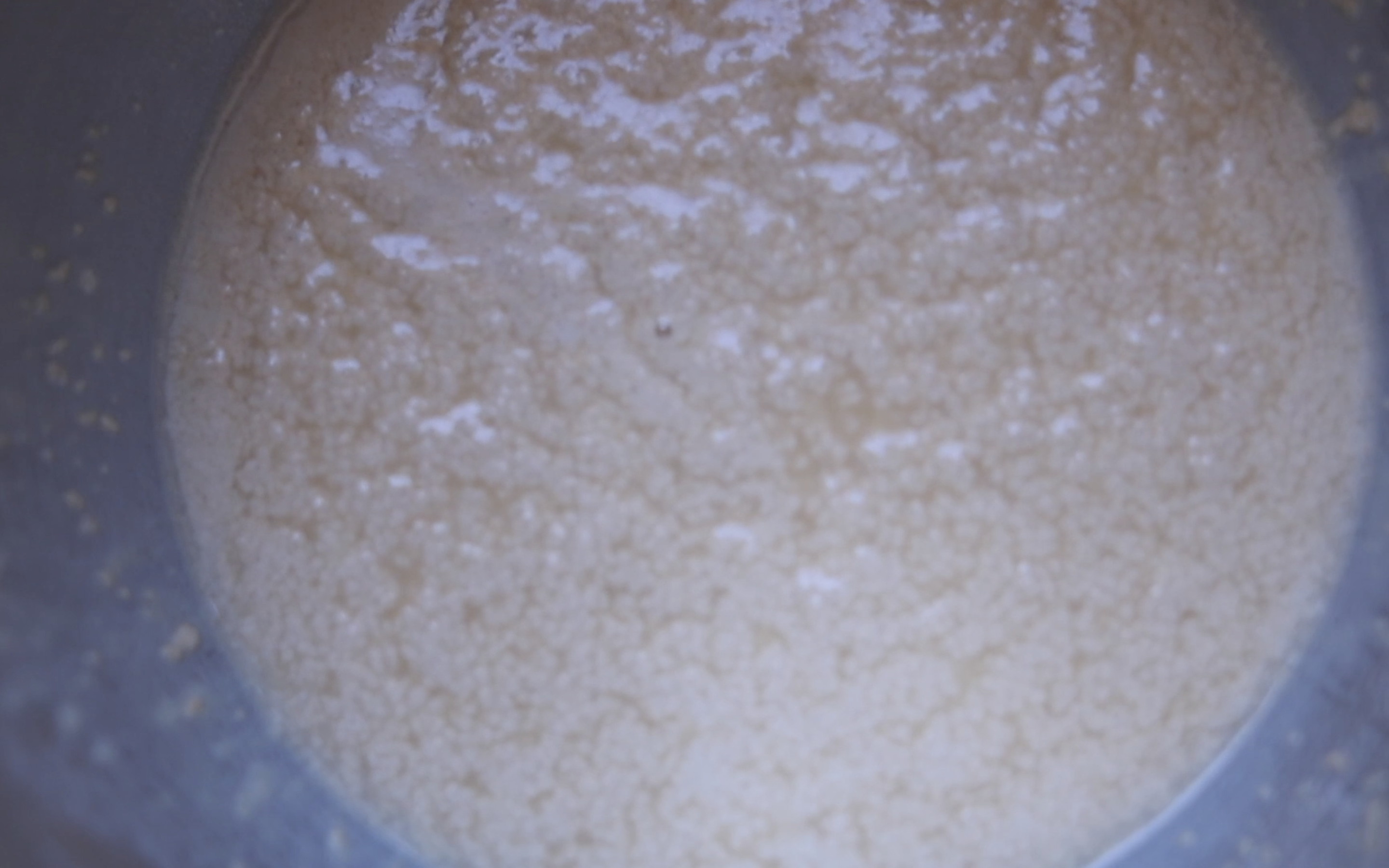 Let it bloom and bubble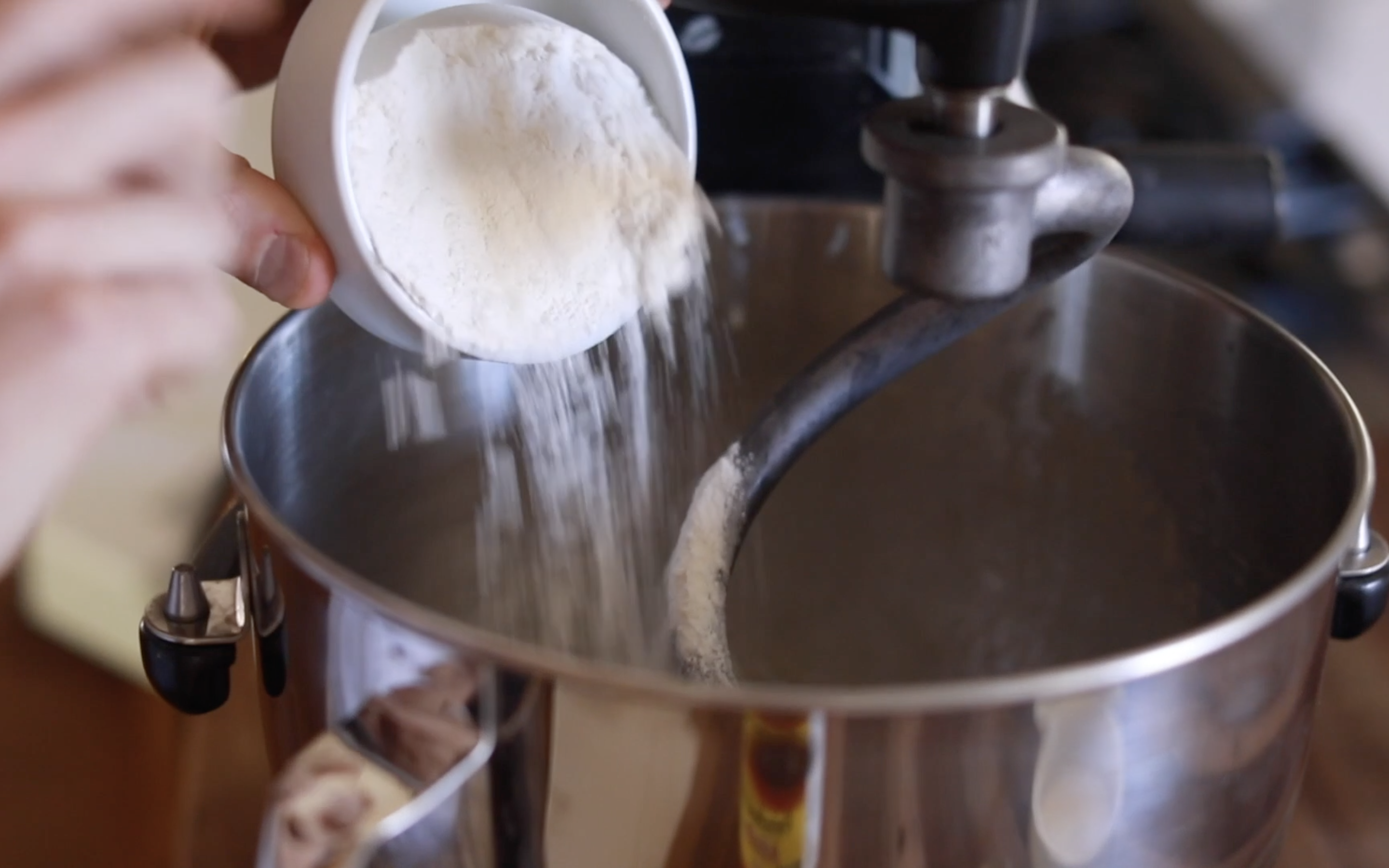 once bloomed add flour…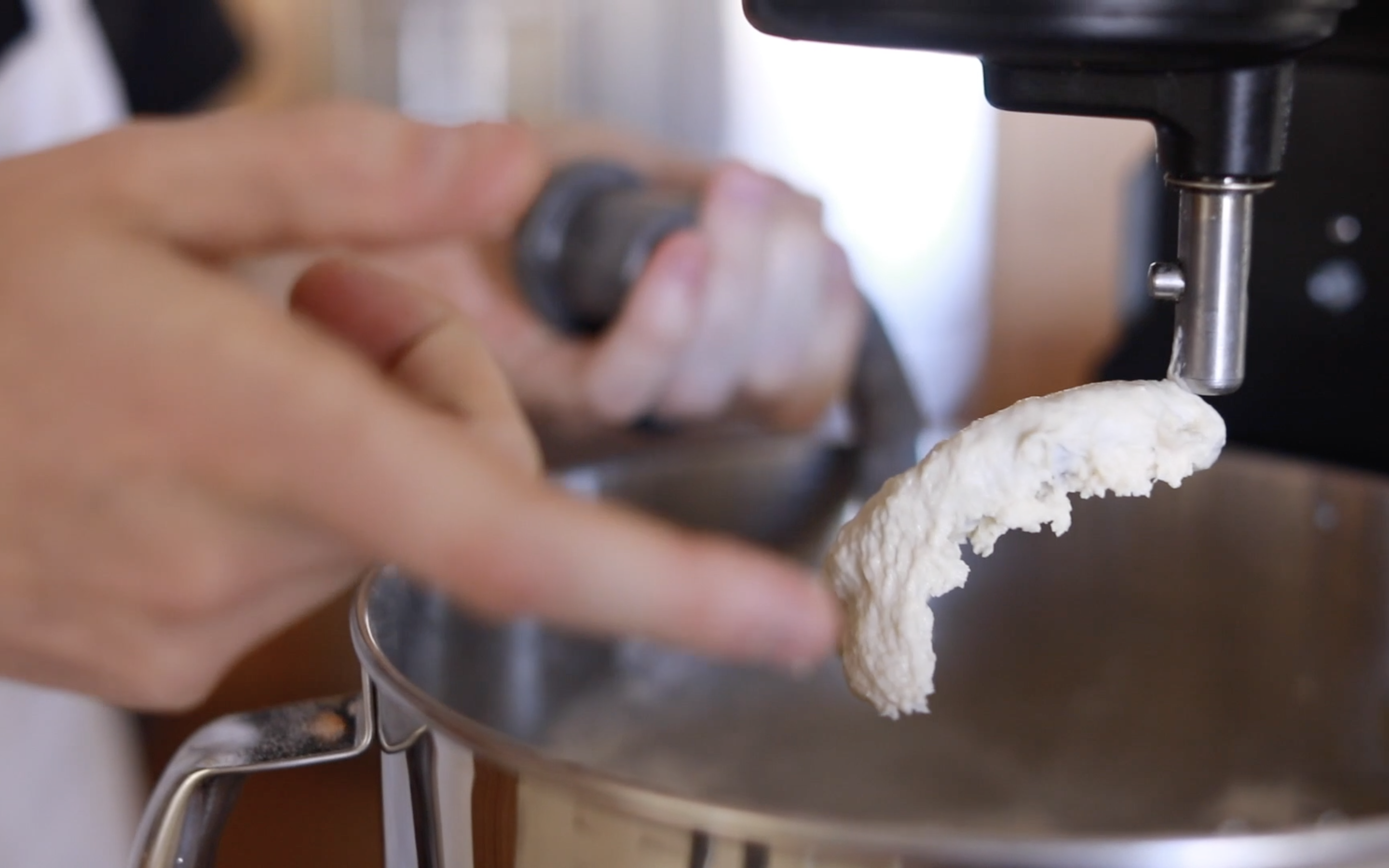 Mix until dough comes together and is springy…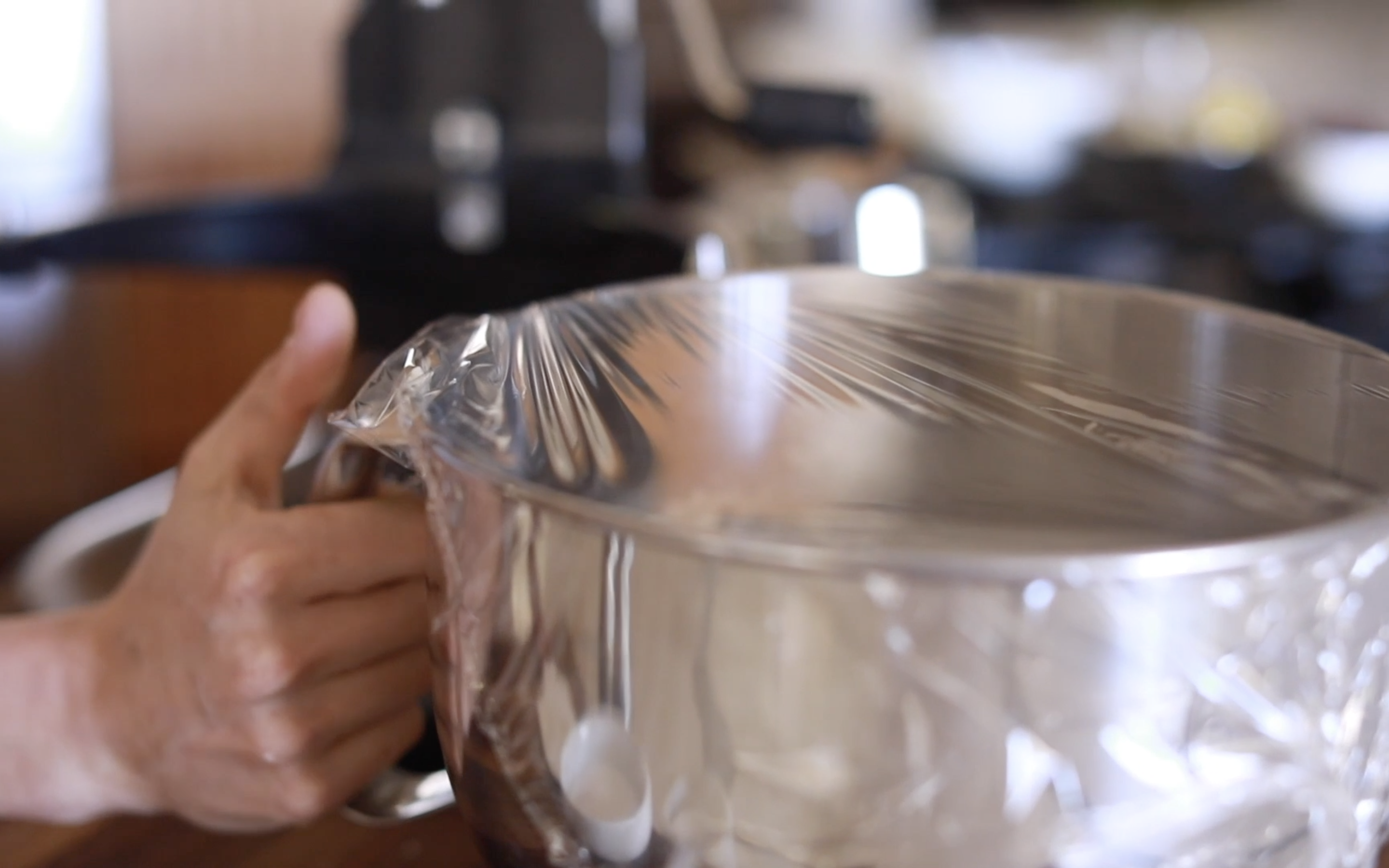 Cover with plastic and set aside to let proof.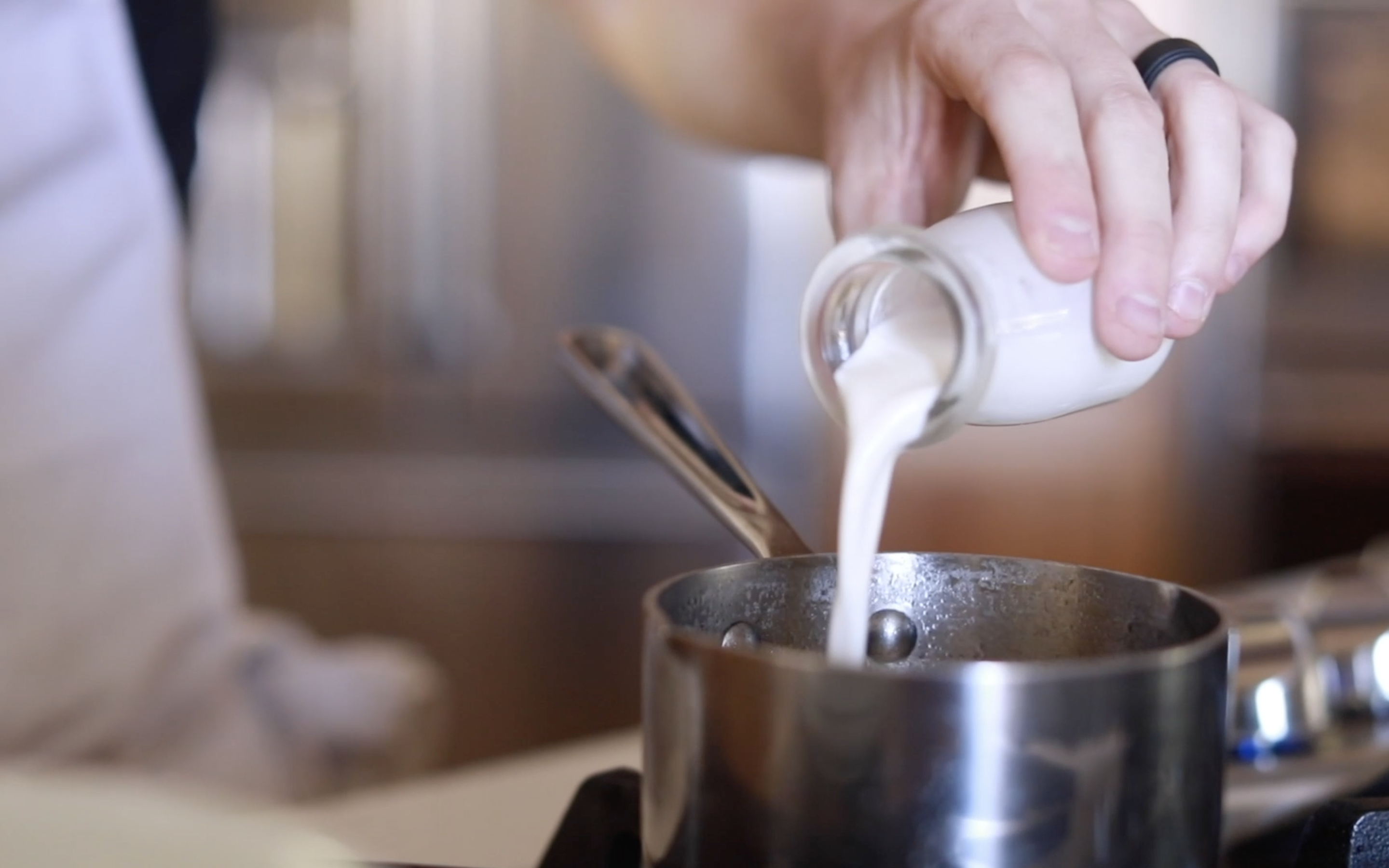 pour cream into a sauce pan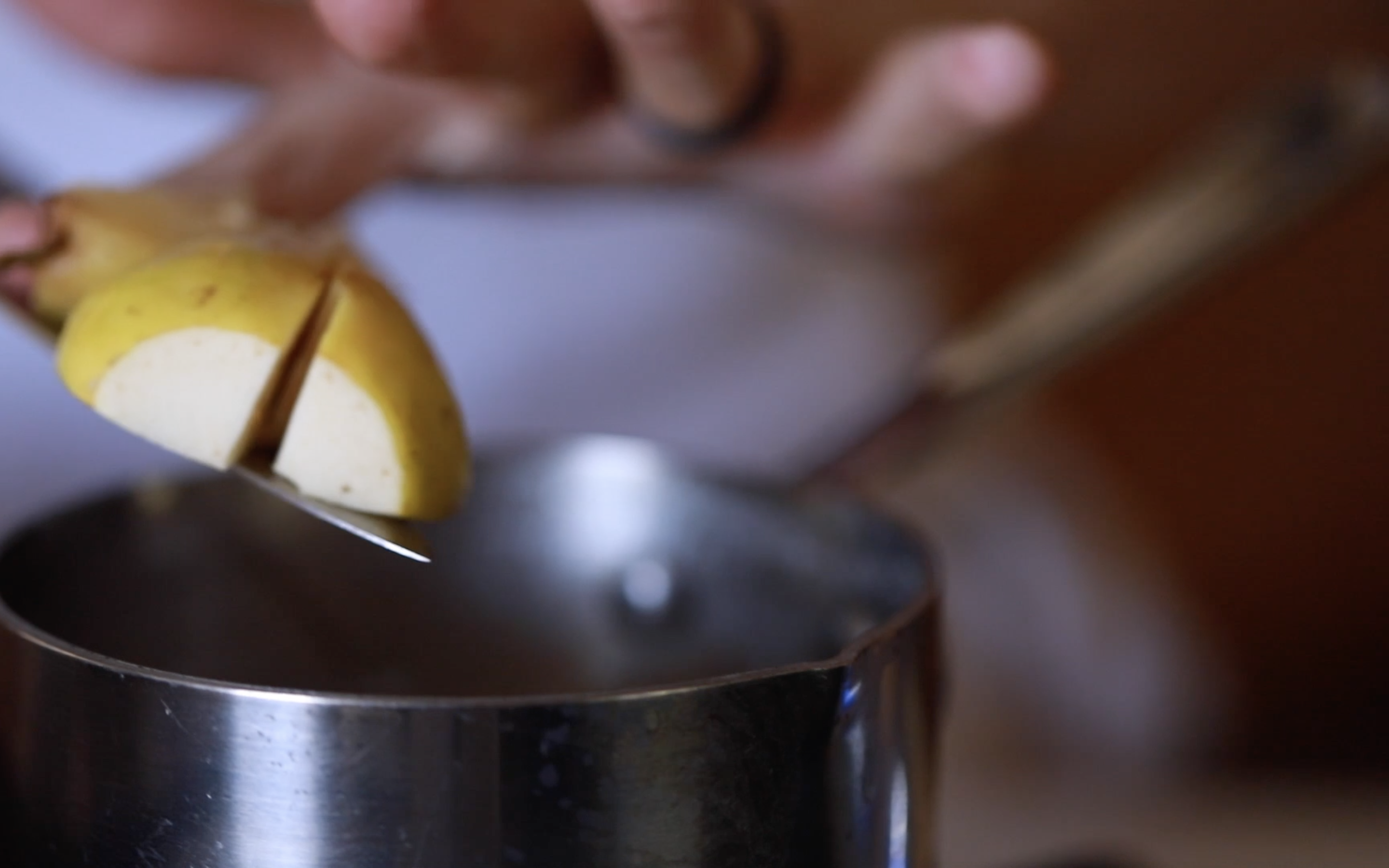 ……Guava quarters…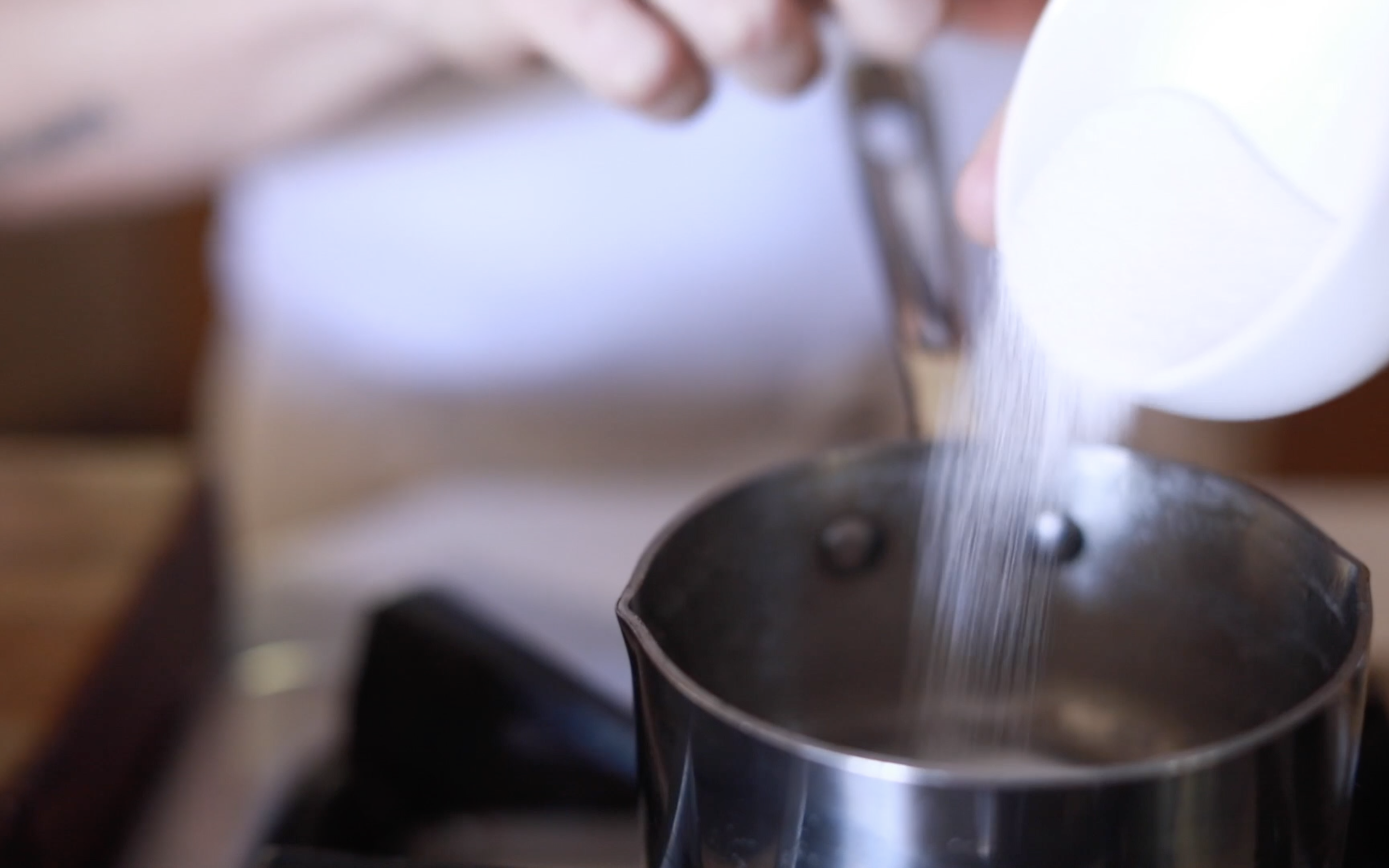 ..Sugar….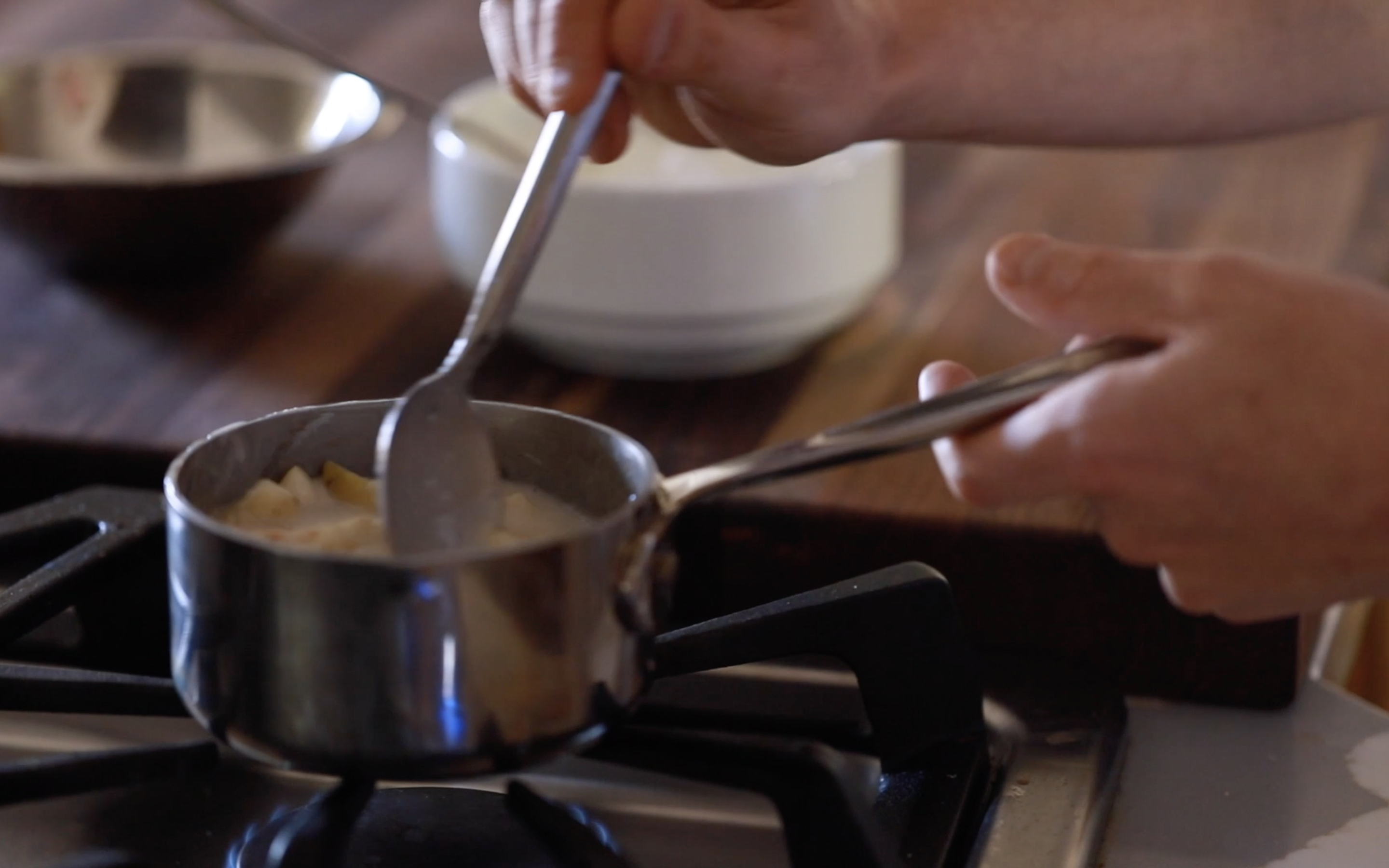 Cook on low heat to simmer and bring out the natural starches of the Guava. until thick.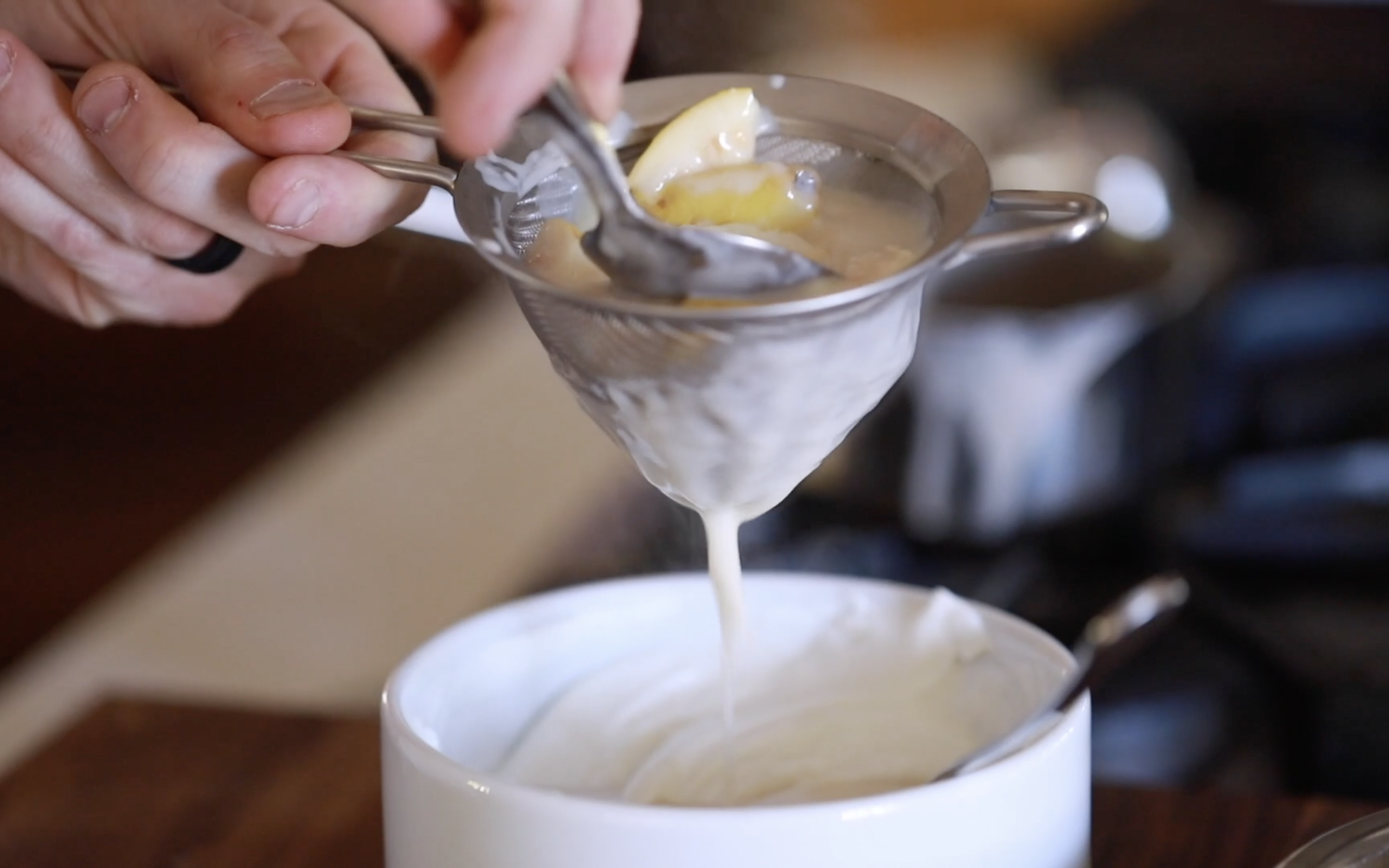 Strain the cream into cold yogurt….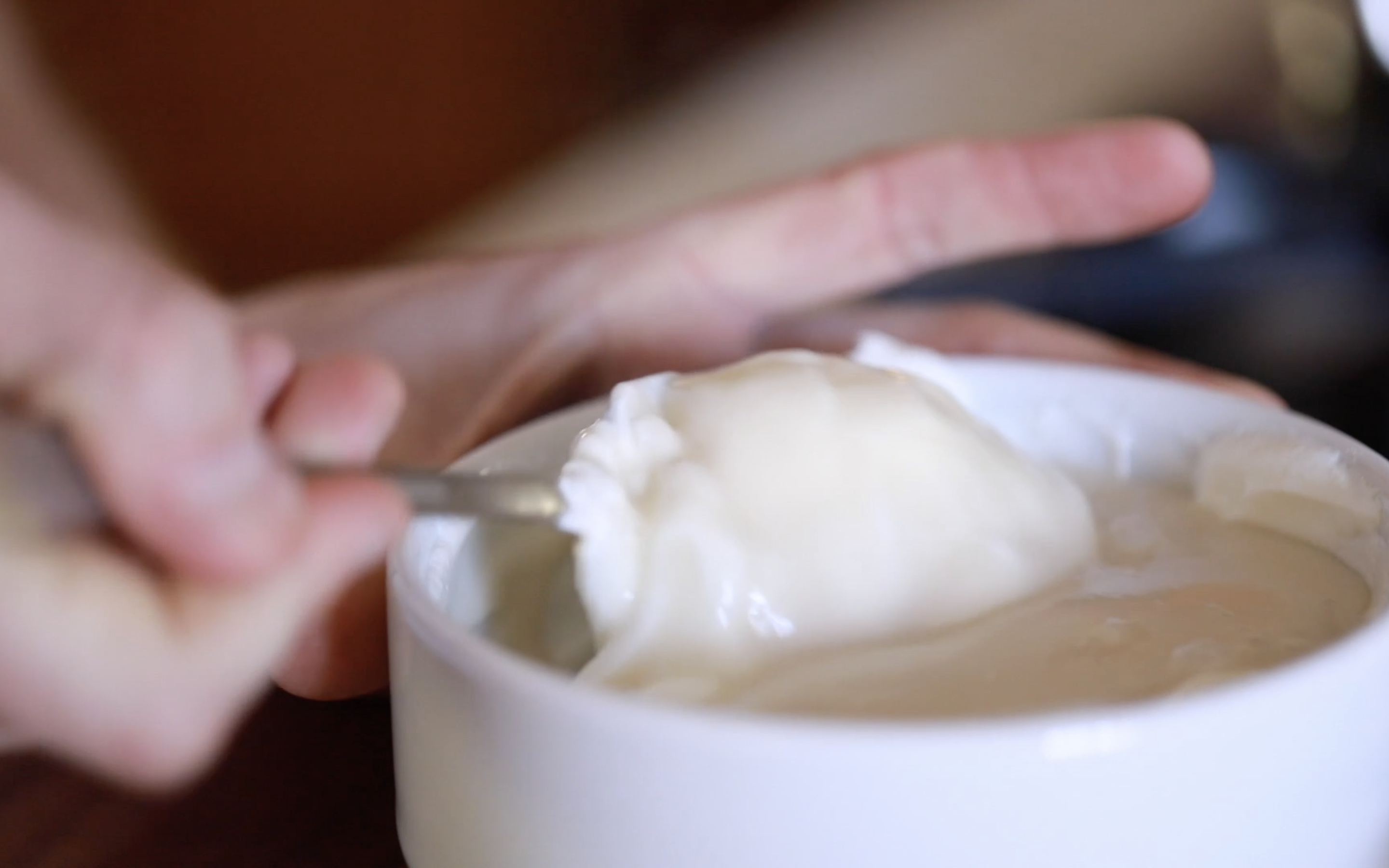 …Mix..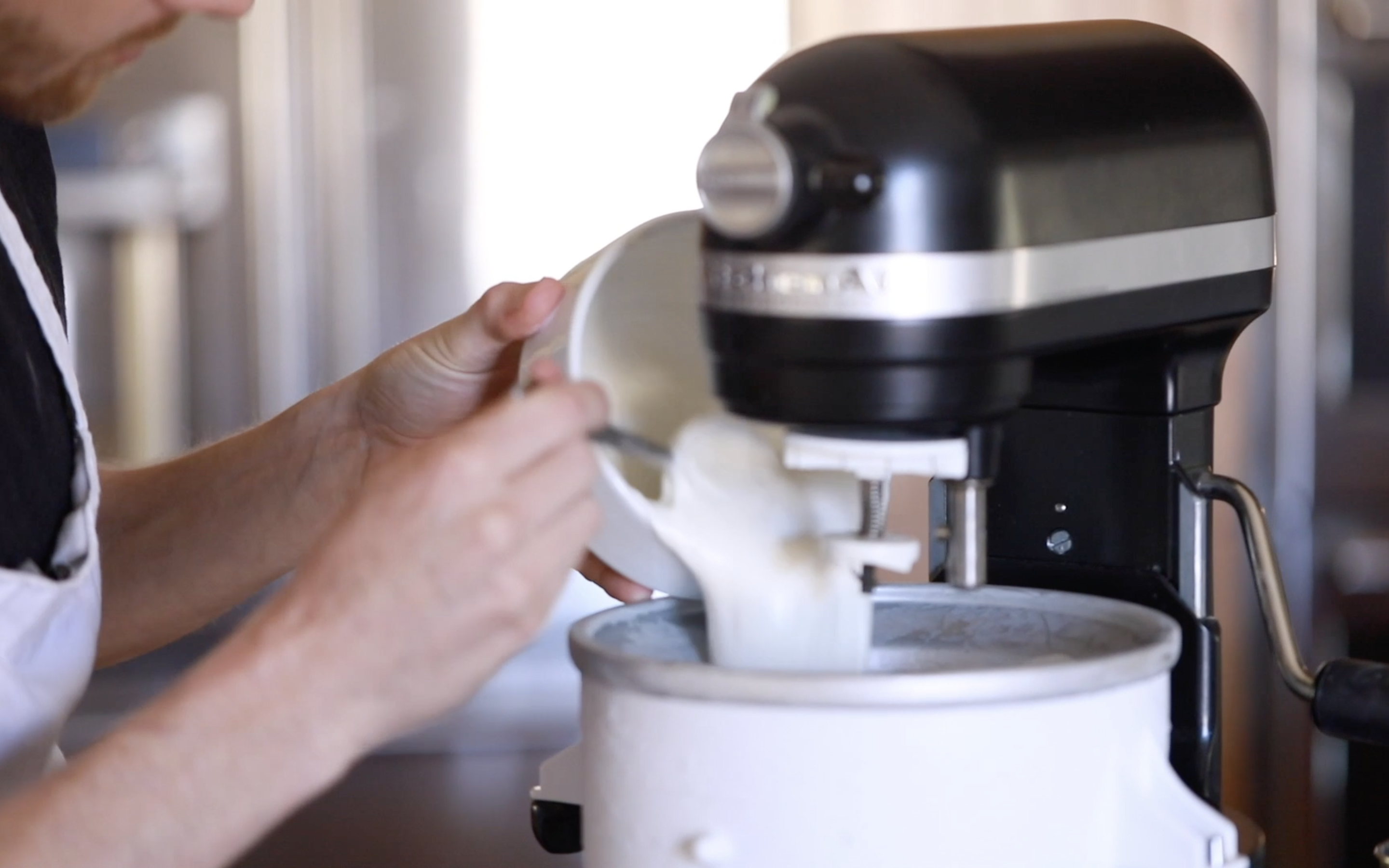 ….Churn..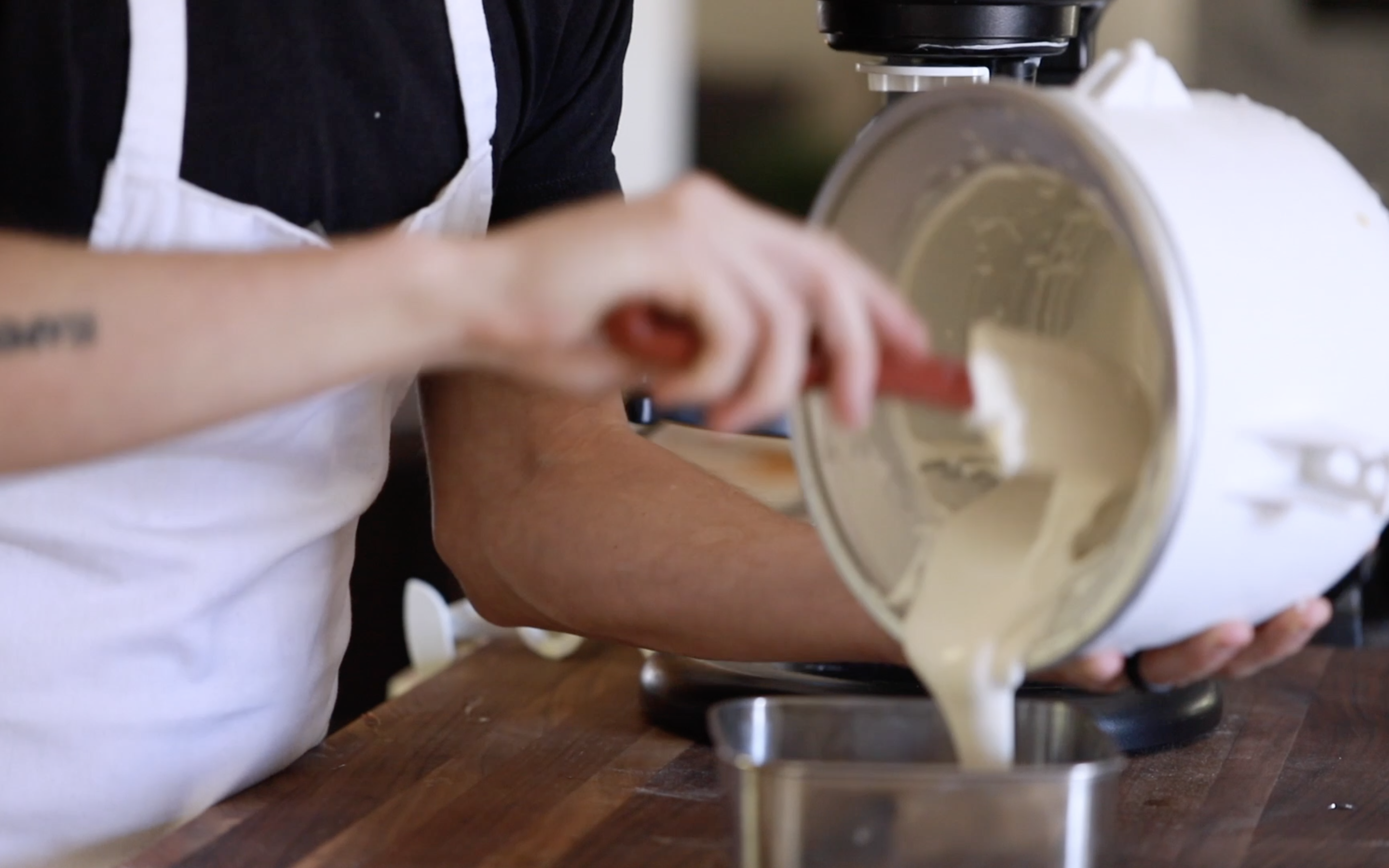 ….cover and chill in freezer…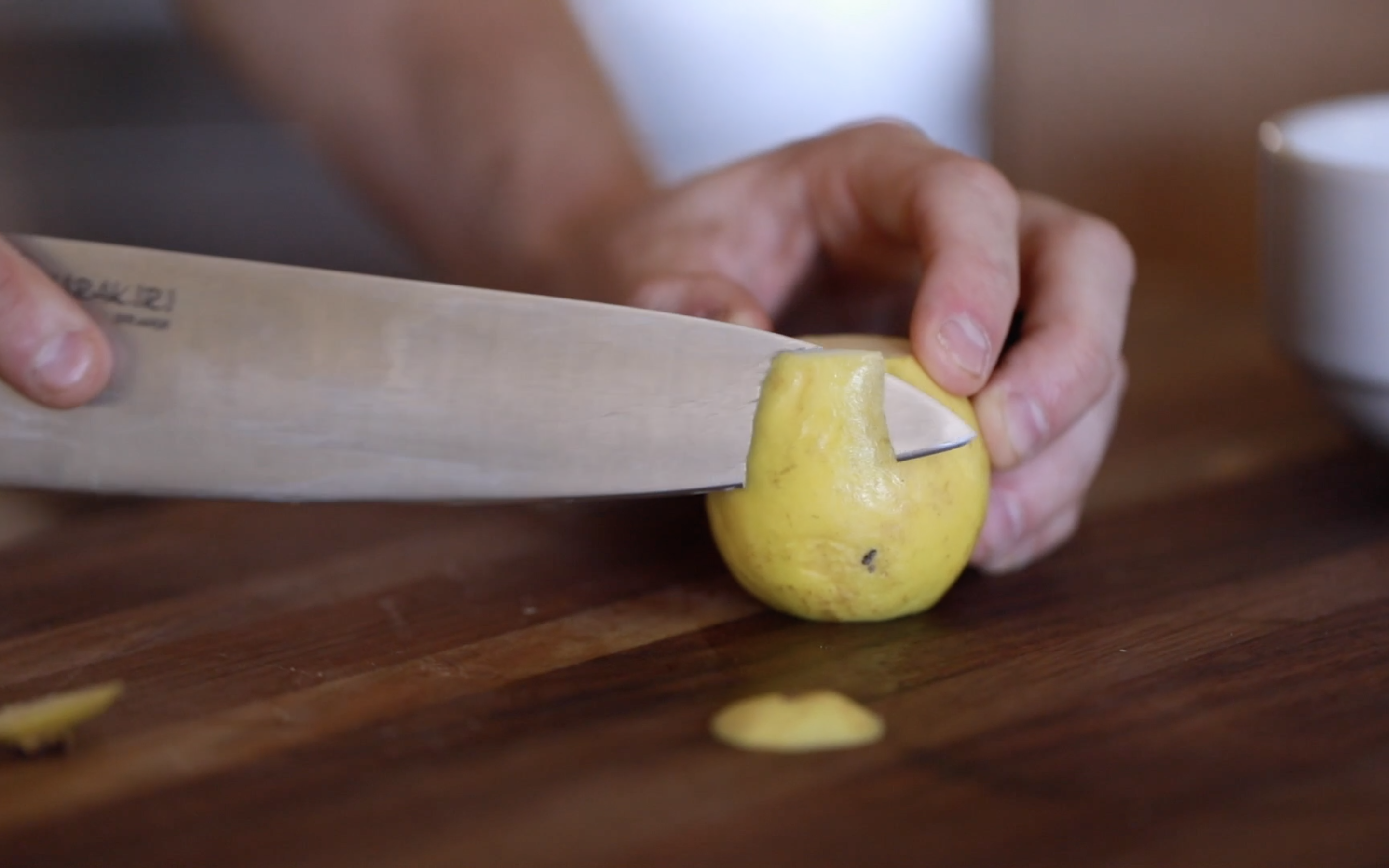 Peel off rinds of the guava..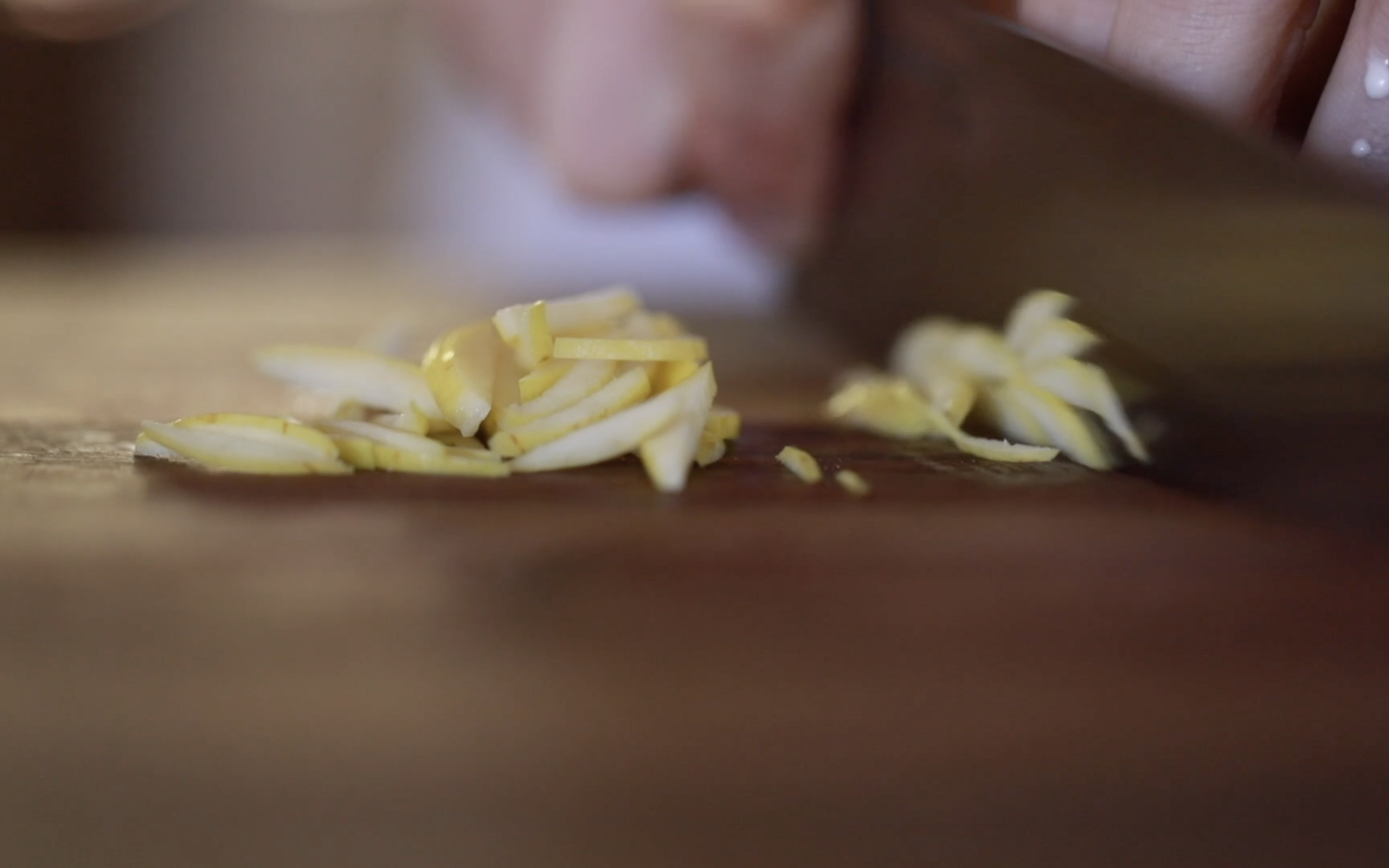 Slice into strips…(Julienne)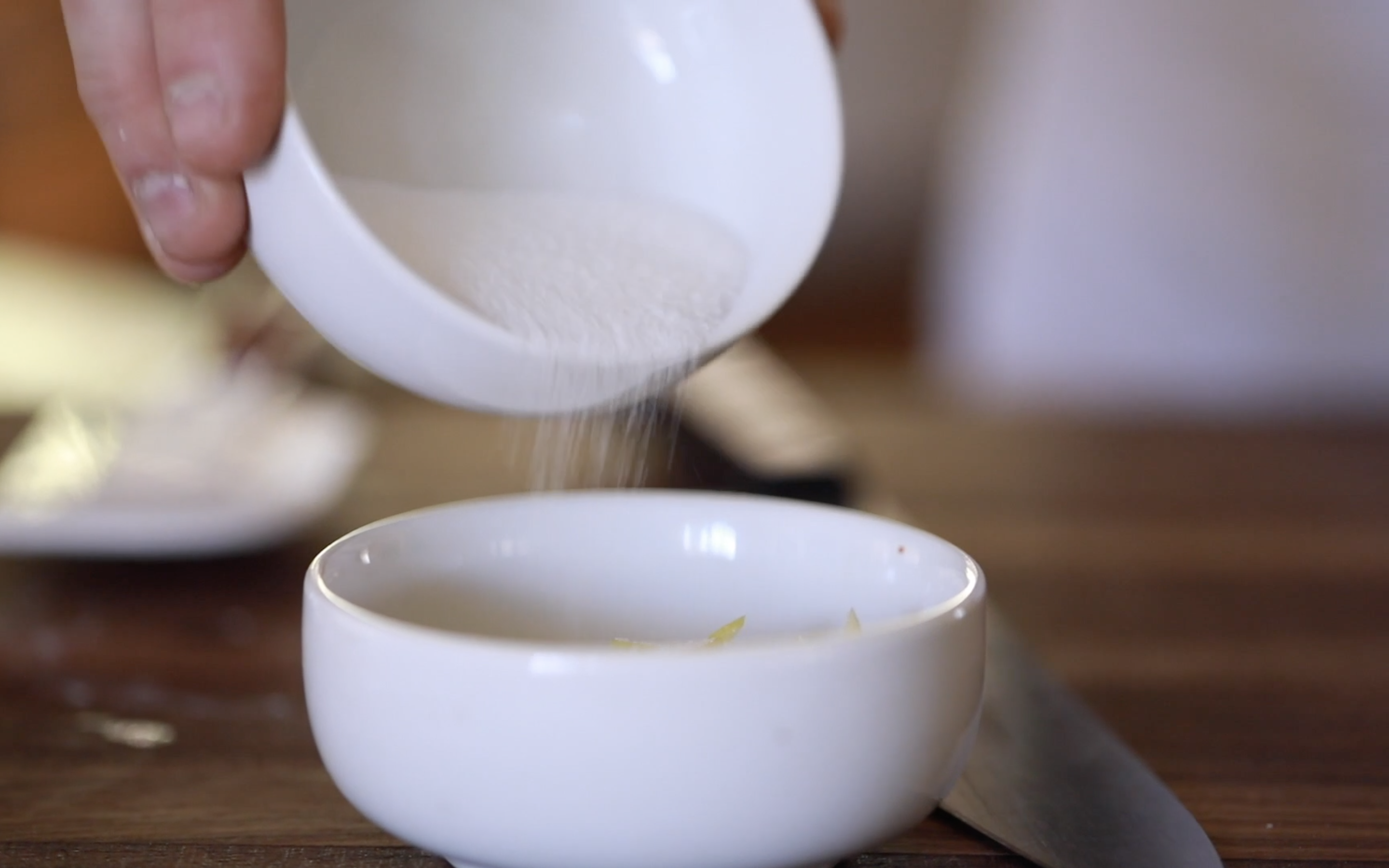 ….Sugar…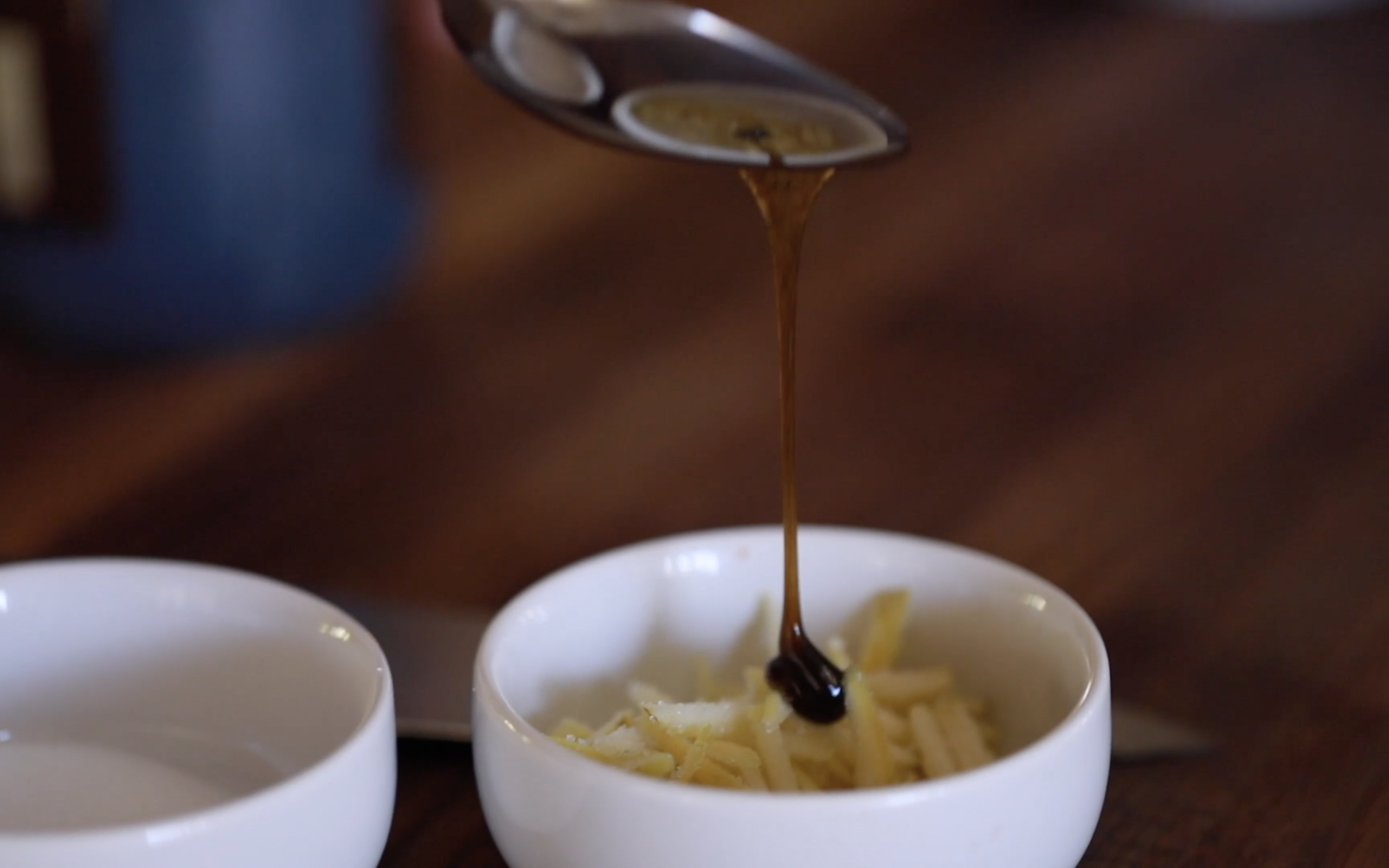 ….Vanilla…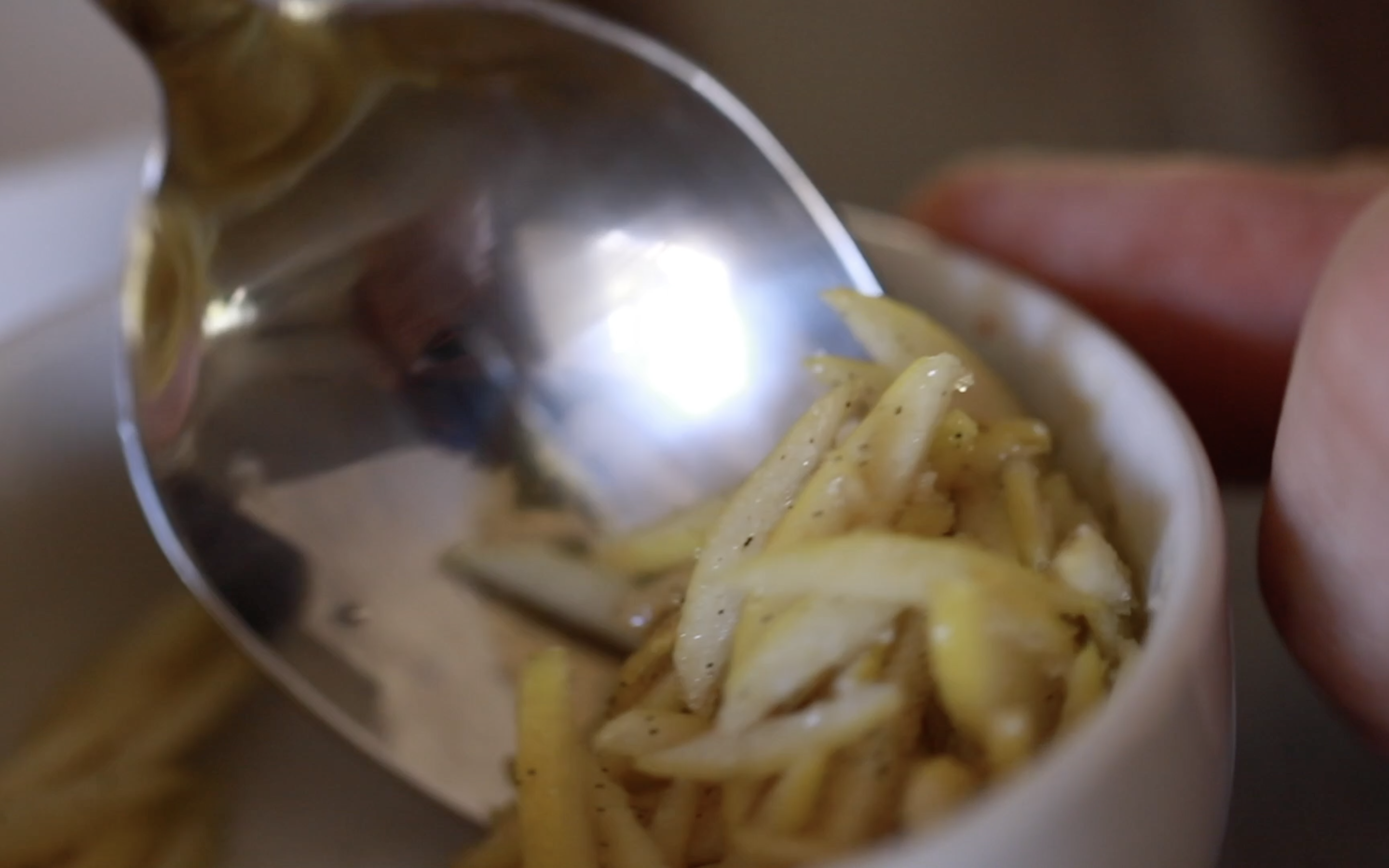 ….Mix and set aside at room temp until ready to serve.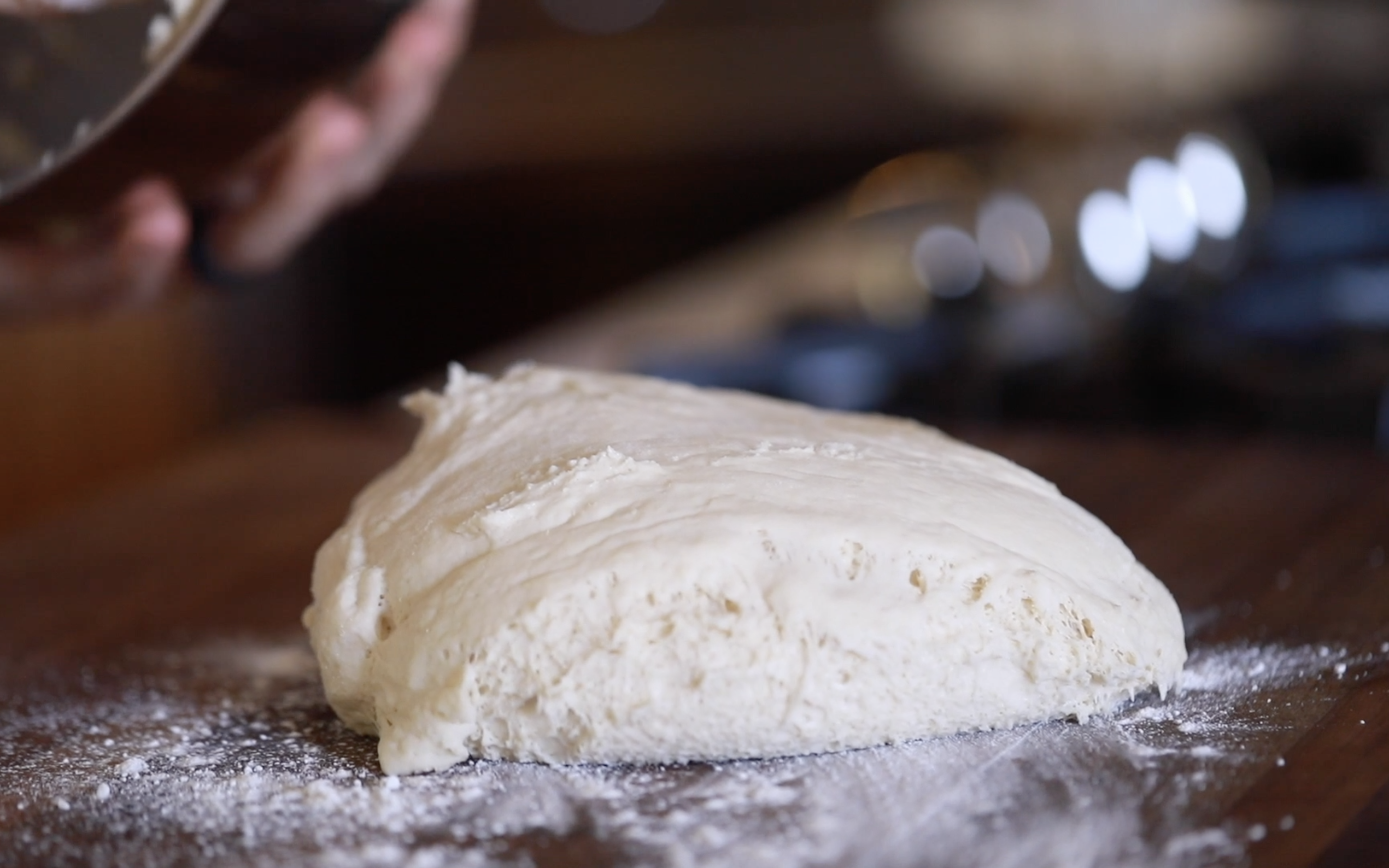 Transfer proofed dough onto a floured surface….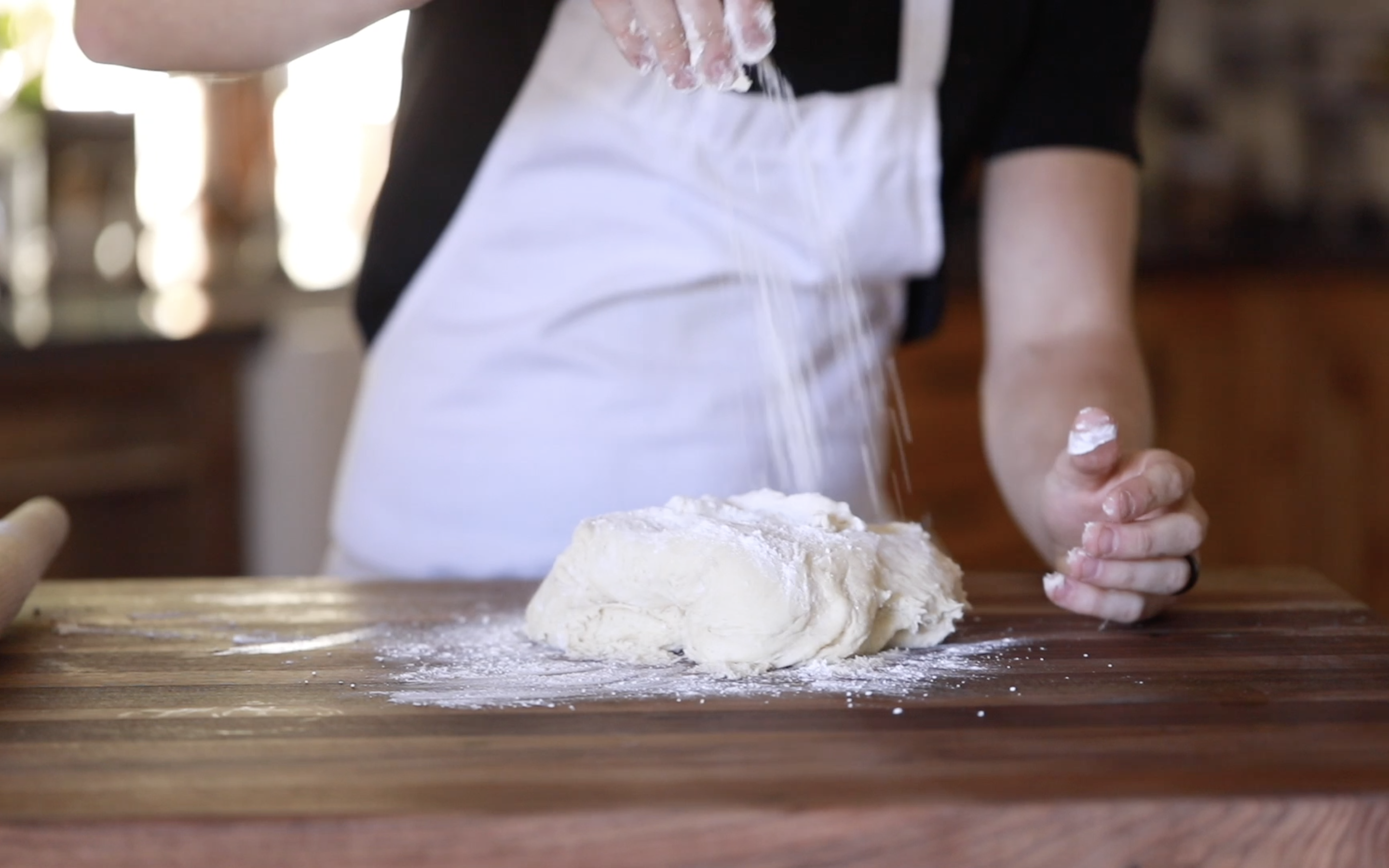 Sprinkle some flour on top…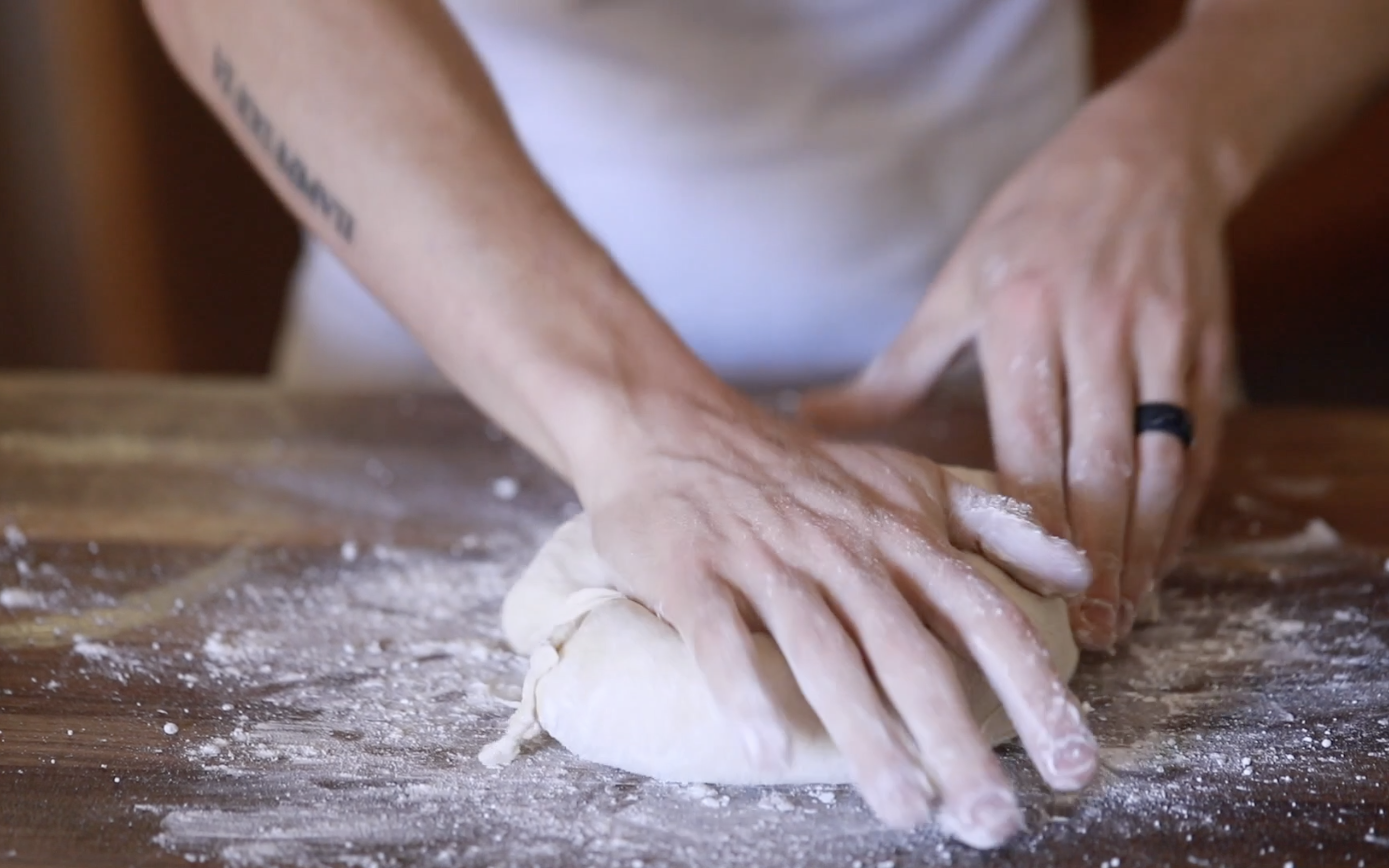 Kneed and fold over itself…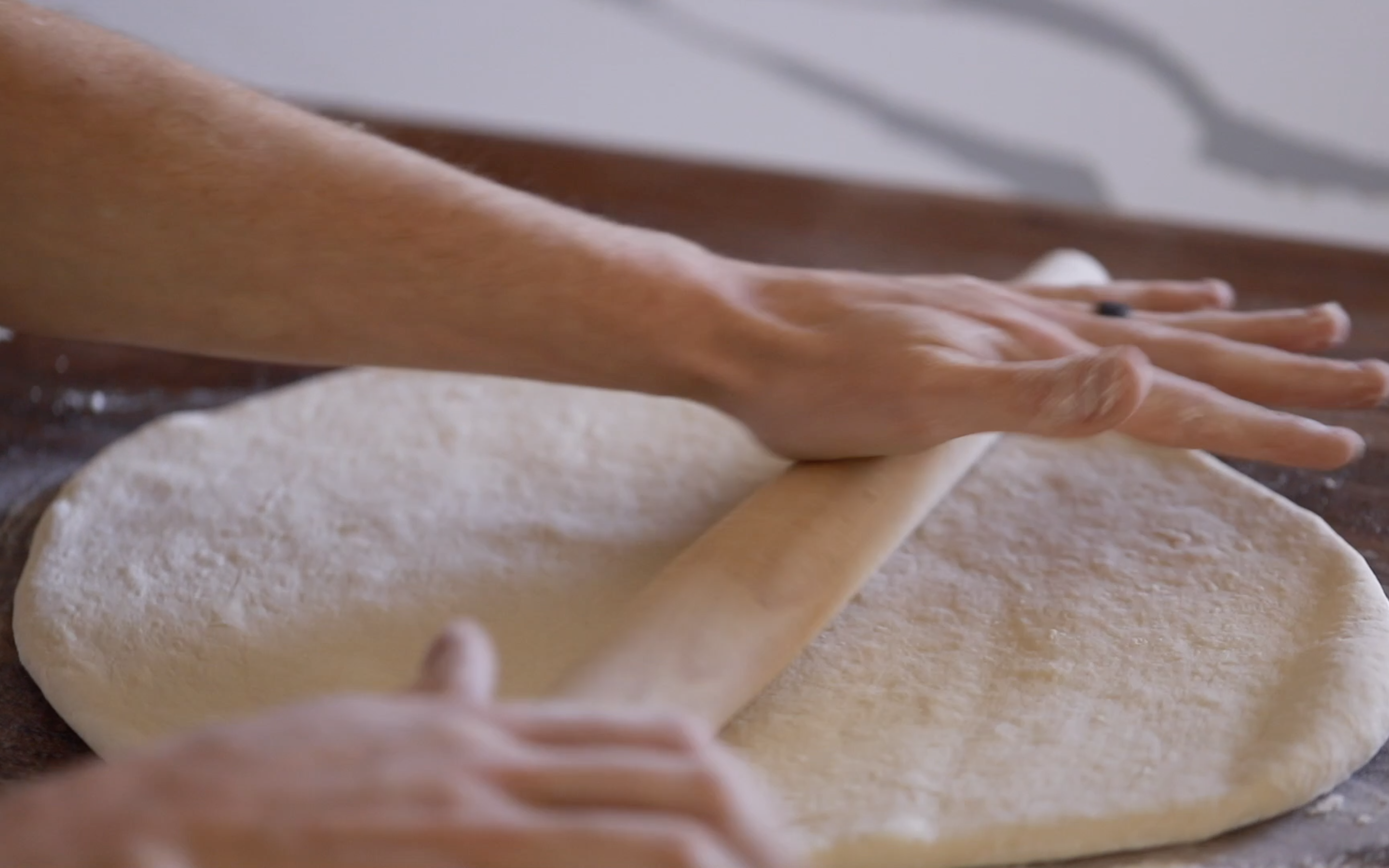 Roll out to about 1/2 cm thick..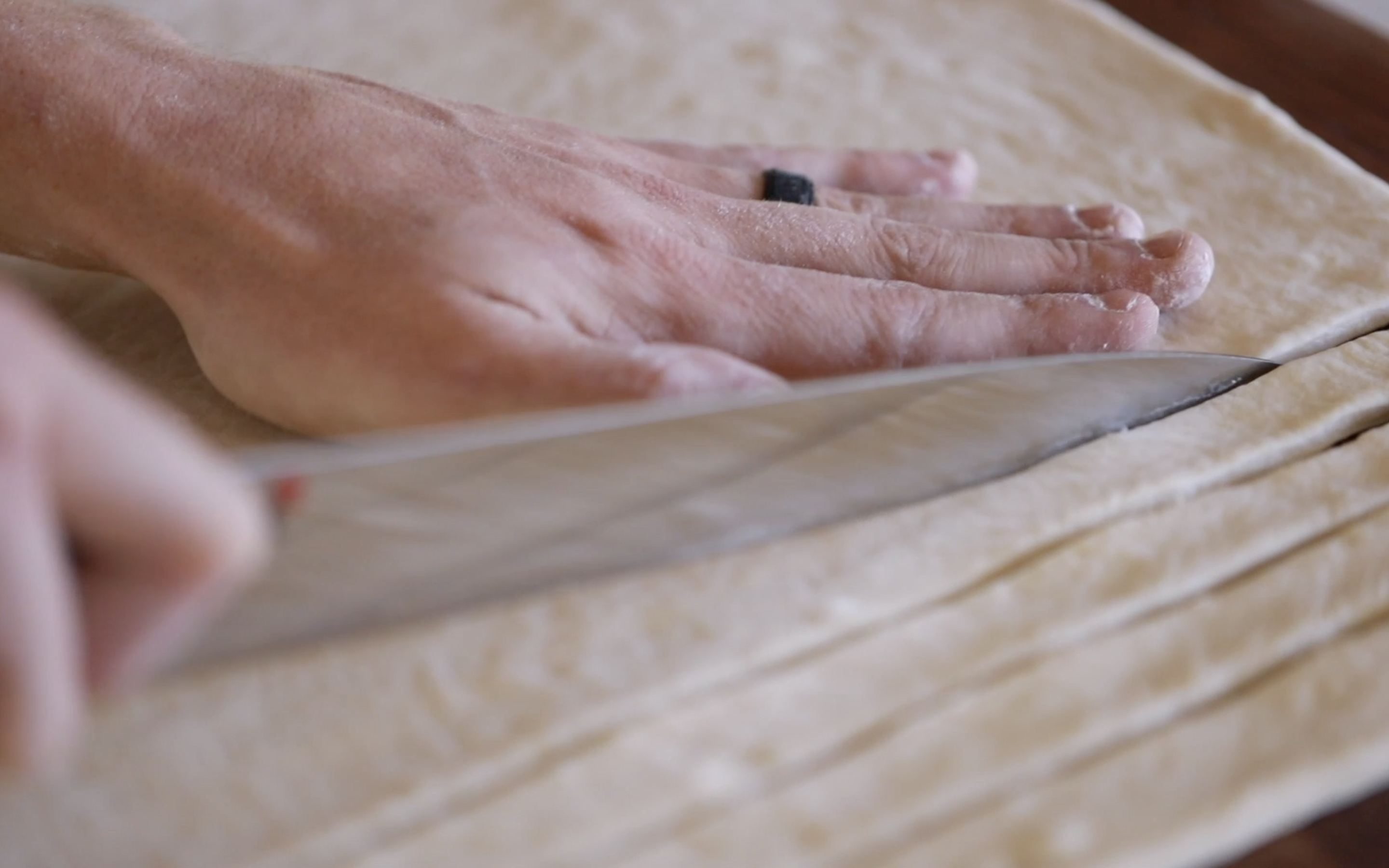 Cut into one half inch thick strips..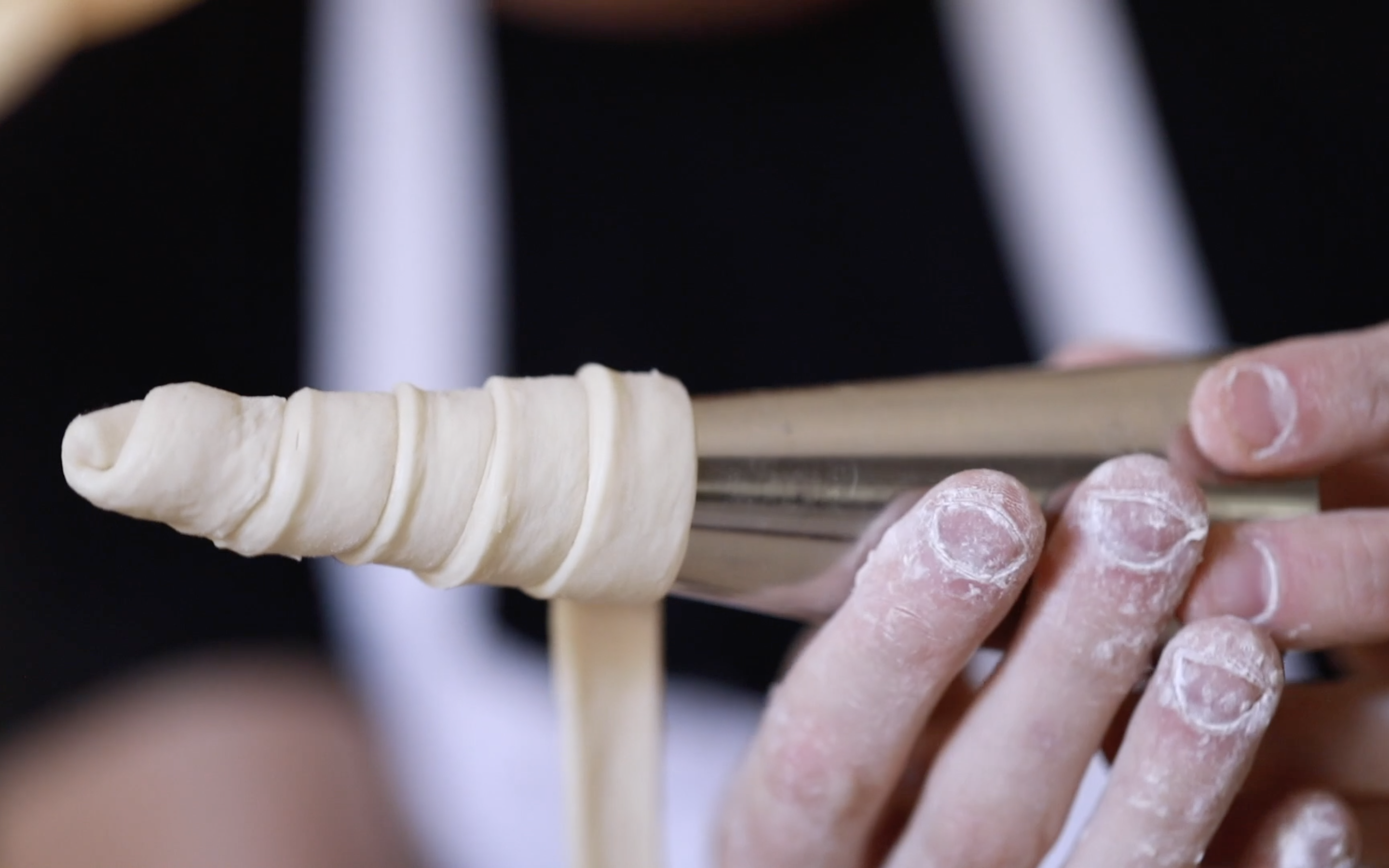 Roll around your mold without leaving any gaps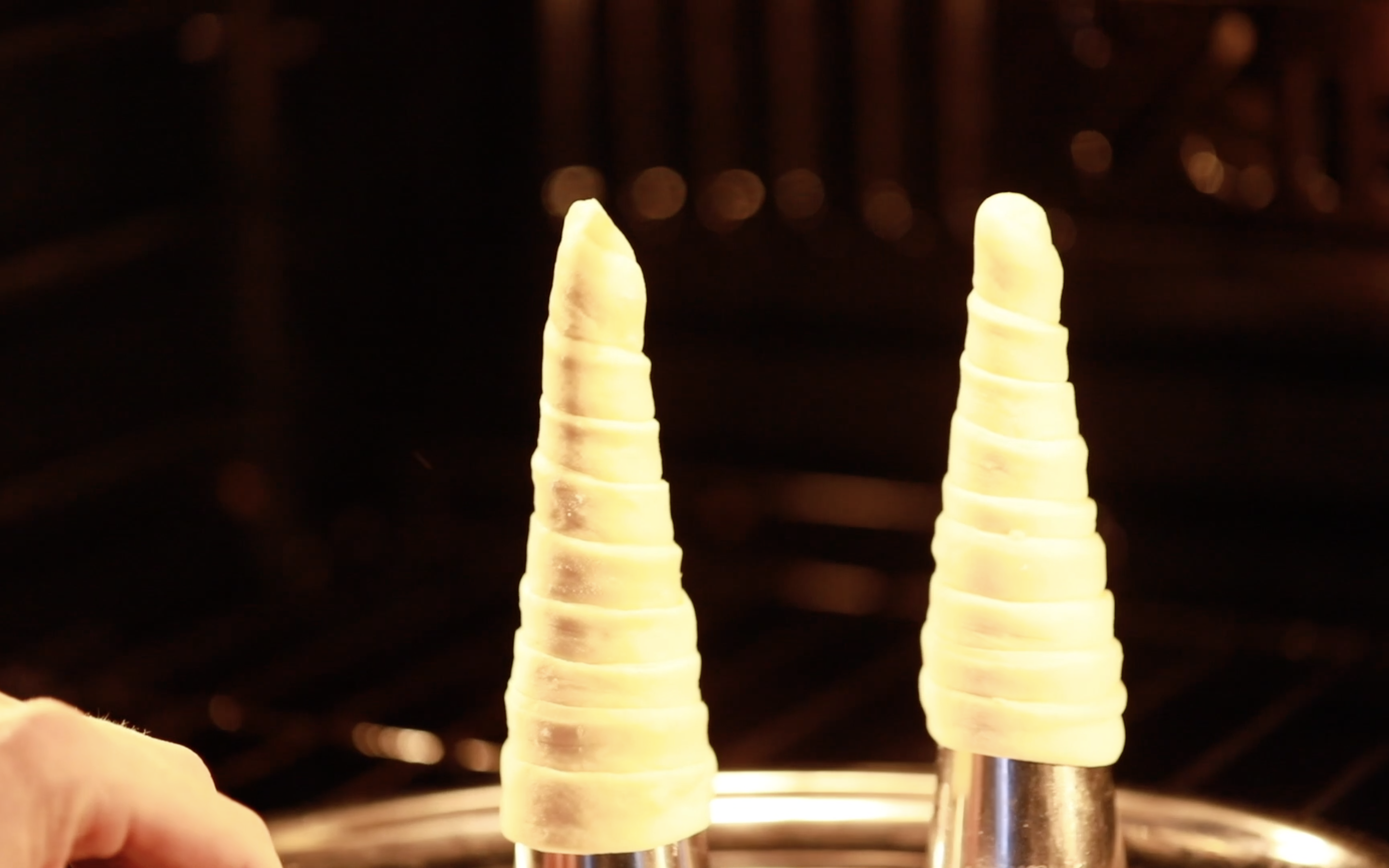 Bake at 350°F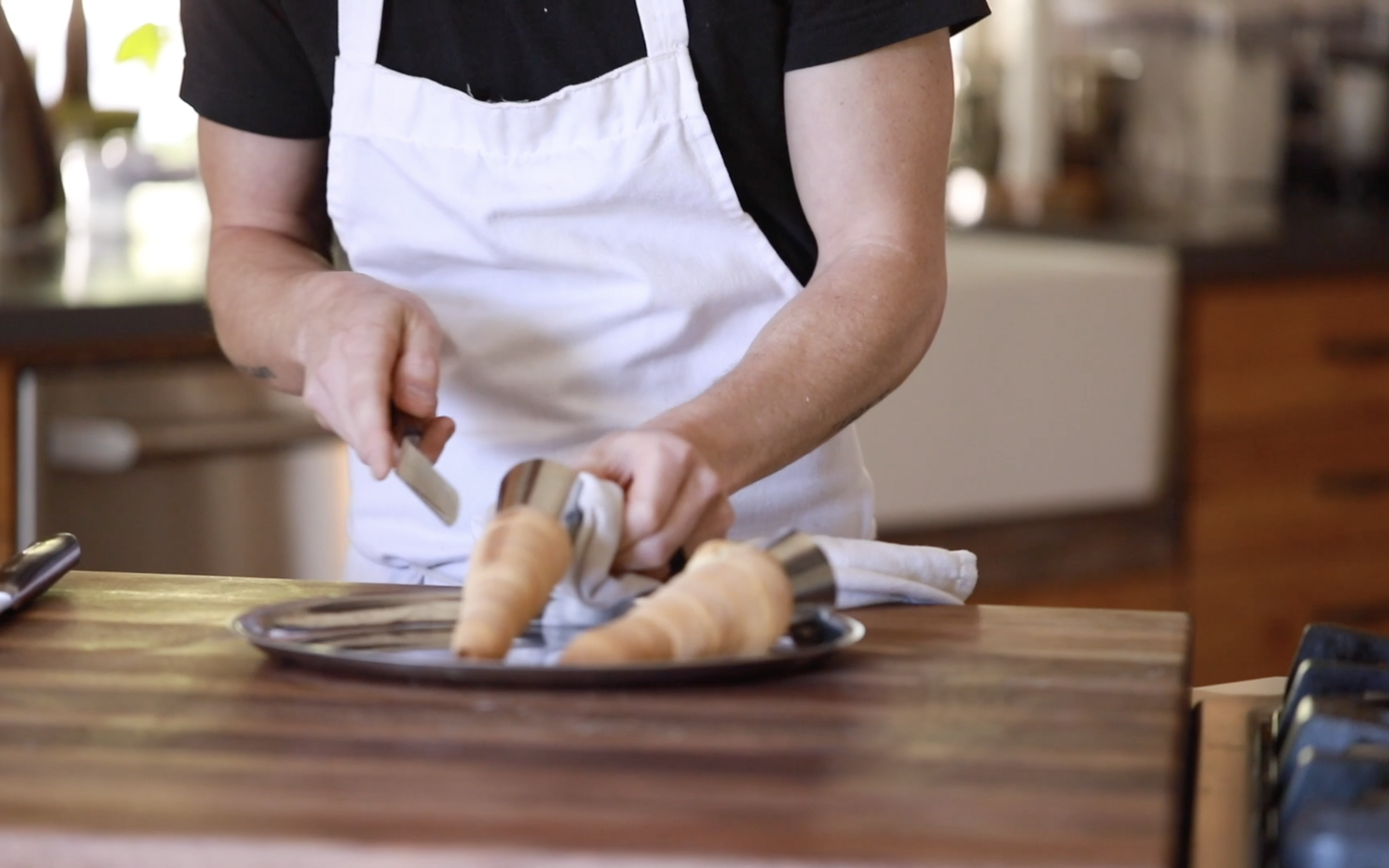 Once golden and cooled down, remove carefully with spatula…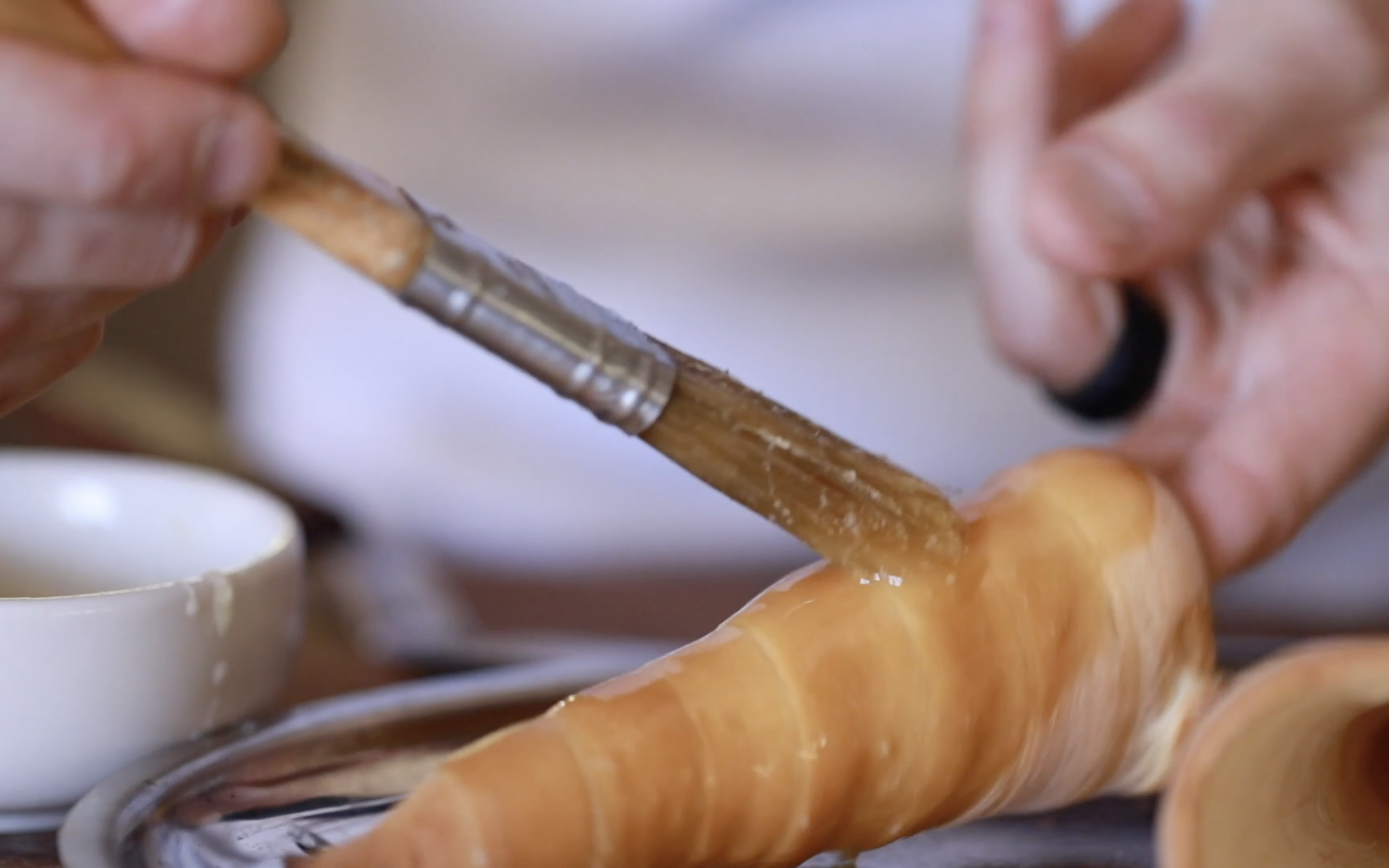 Brush Melted butter….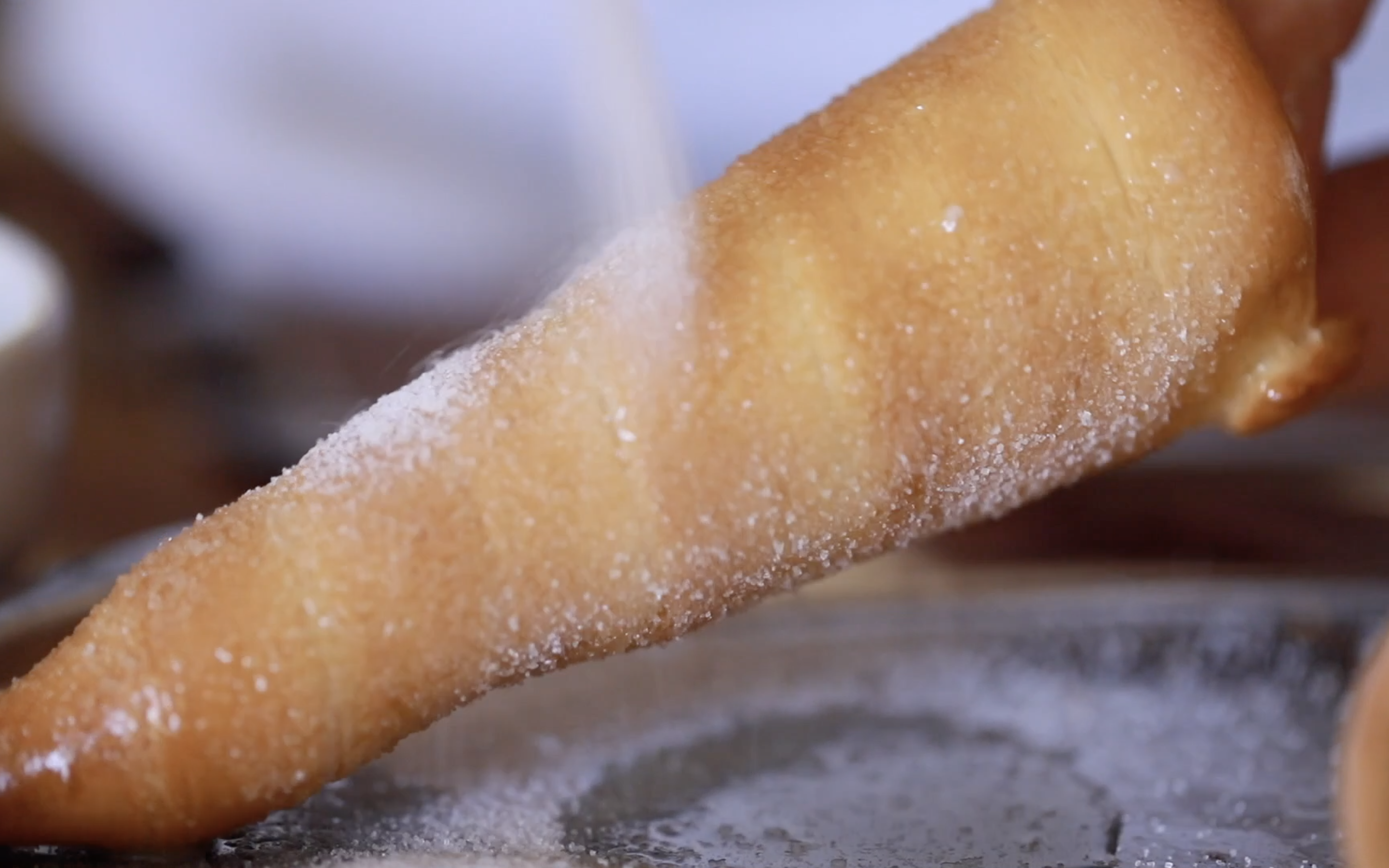 Sprinkle Sugar all around…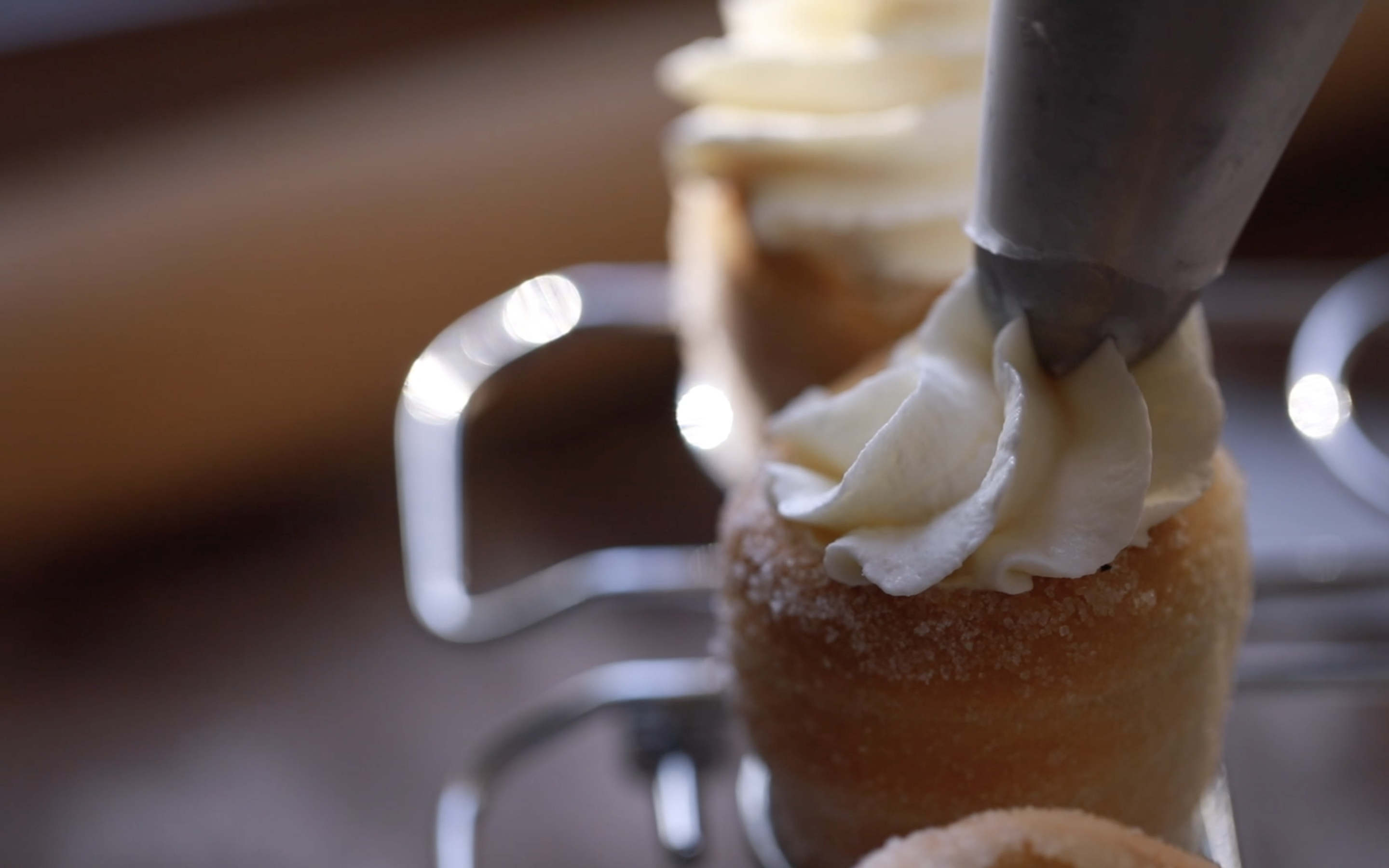 Pipe froyo into fully cooled cones..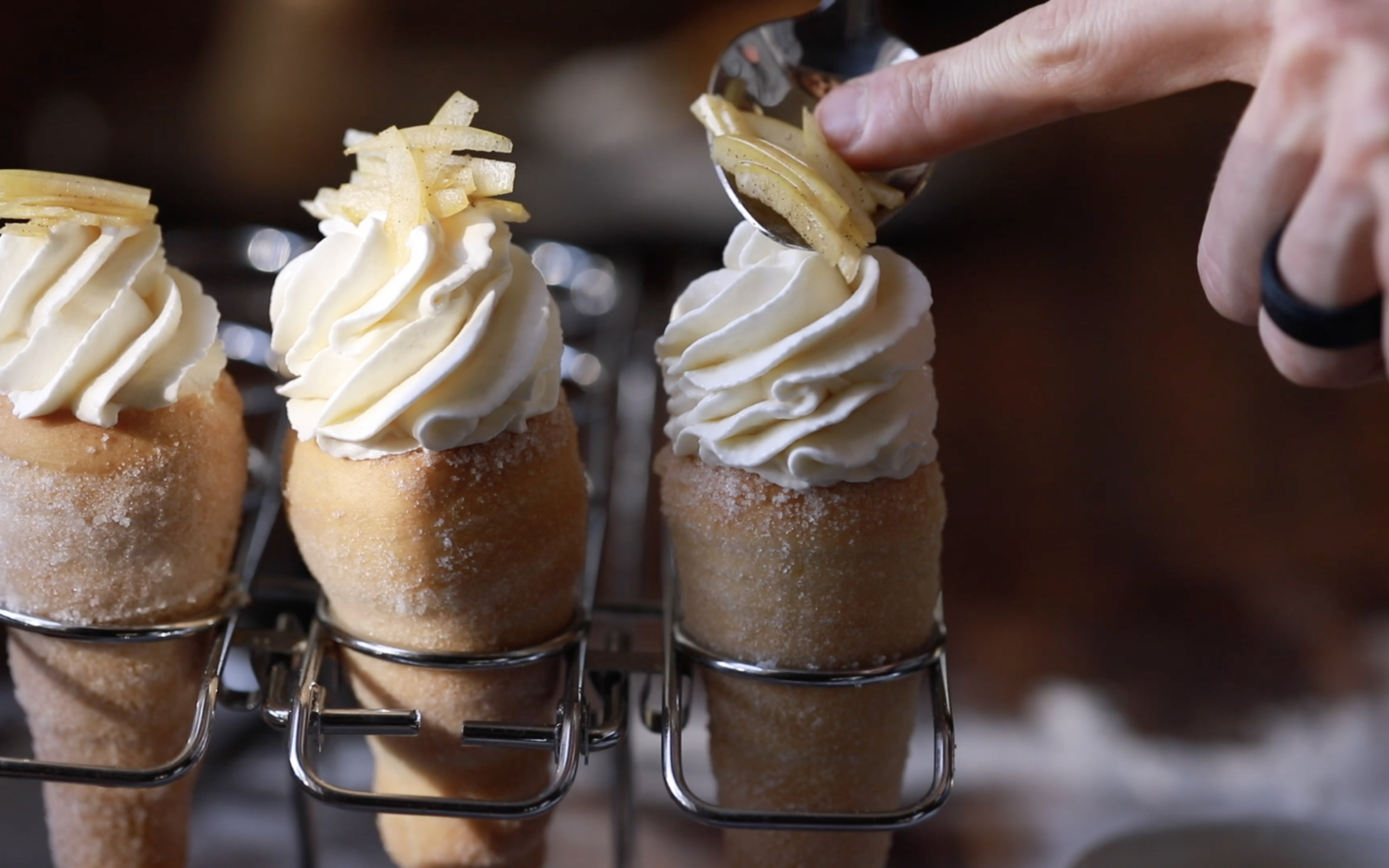 Garnish with Guava and ENJOY!