Grilled Herb Garden Chicken Sandwich
Well, I'm back at it again with my new Traeger Pro 575 grill from Home Depot and as you can see, the results are quite delicious. Sandwiches are kind of funny because they can almost tell you a little bit about yourself or of someone else if you pay close attention to how it's ordered. Do they like it saucy or dry? Do they like more meat and cheese or more veggie leaning?…White or Wheat? THERE'S SO MANY CHOICES!! Pickles, oil and vinegar, mustard, or some sort of sour/salty/spicy sauce is always a big one with me personally when it comes to a stellar sammy, but what does it all mean? I have zero clue, but everyone likes their sammy a special way for some special reason and this one has it's own sort of vibe and feeling to it right? It most likely represents how I love to enjoy food with my family in my backyard to put it simply. This is a super duper simple recipe and is a perfect way to spend Father's Day afternoon racking up forearm grill marks to brag about later…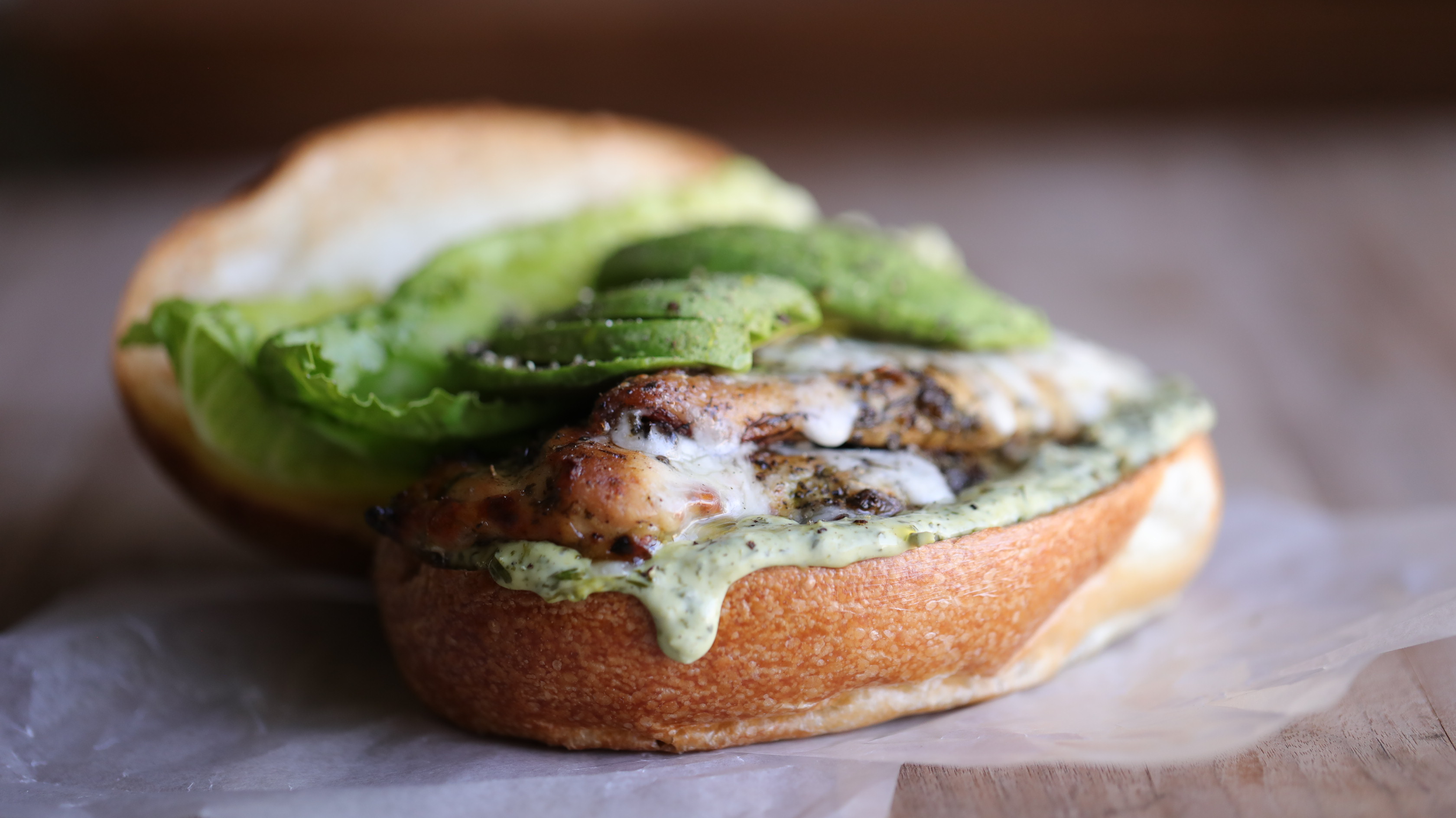 If you don't know already, I'm sort of an herb fanatic and tend to use lots and lots of them in almost everything I eat other than dessert hence my need for a herb garden…but even then there's quite a few to choose from if I put my mind to it. Anyways, this sandwich really starts out right here with some beautiful picking from the garden… Garlic (needs a wash), onion tops, cilantro, and thyme (in flowering season!) all ready to be prepped.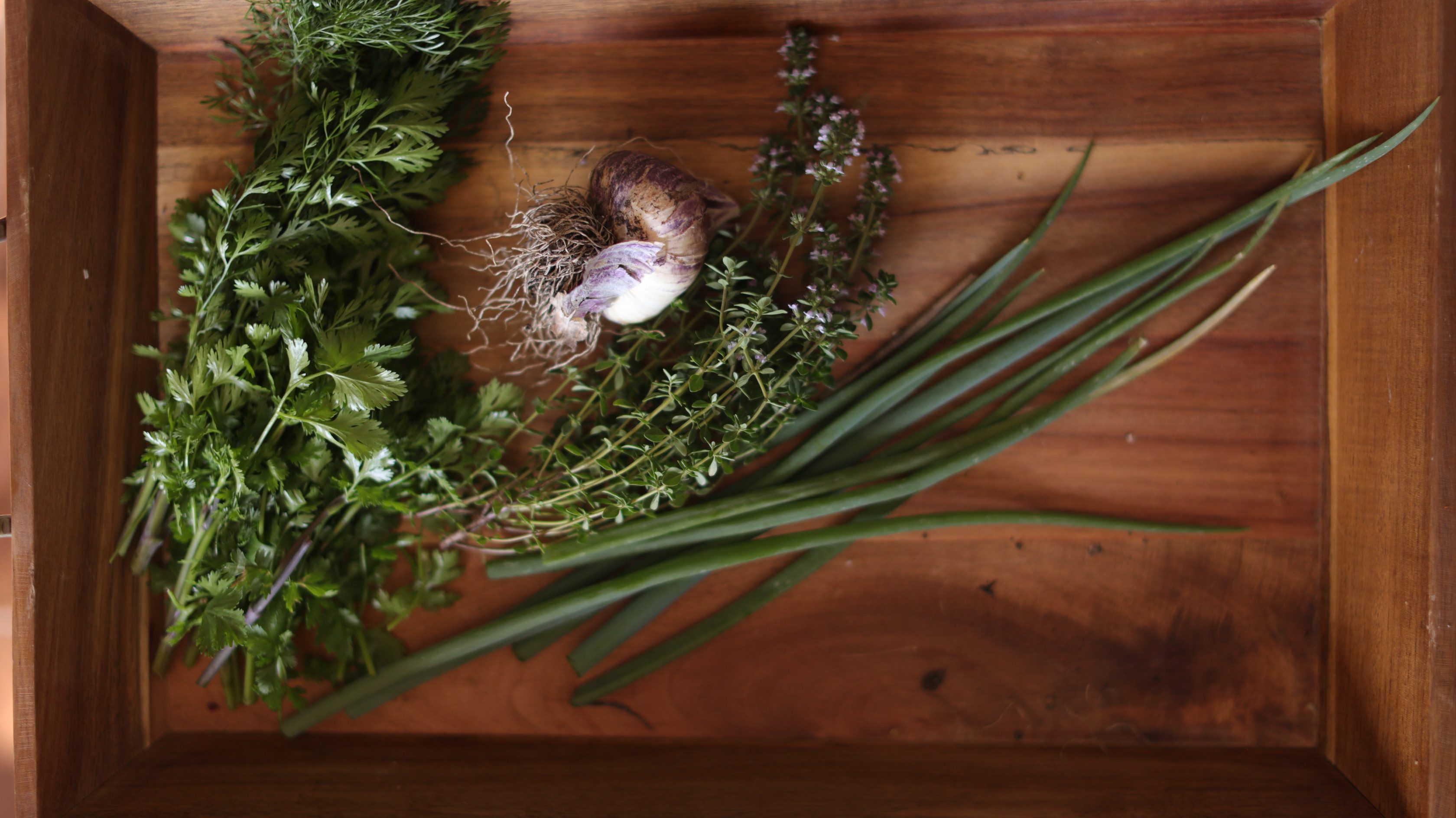 One thing I love to use in my kitchen is a blender… I love, loVE, LOVE a good blender. Maybe it's just the commercial cook mindset that I still have from the "old days", but blenders can do things that a mortar and pestle can't. BUT WITH THAT SAID, a good m&p can do things to ingredients that blenders simply cannot, so I decided to really get the most out of my herbs by grinding them up in my stone m&p with little olive oil and salt.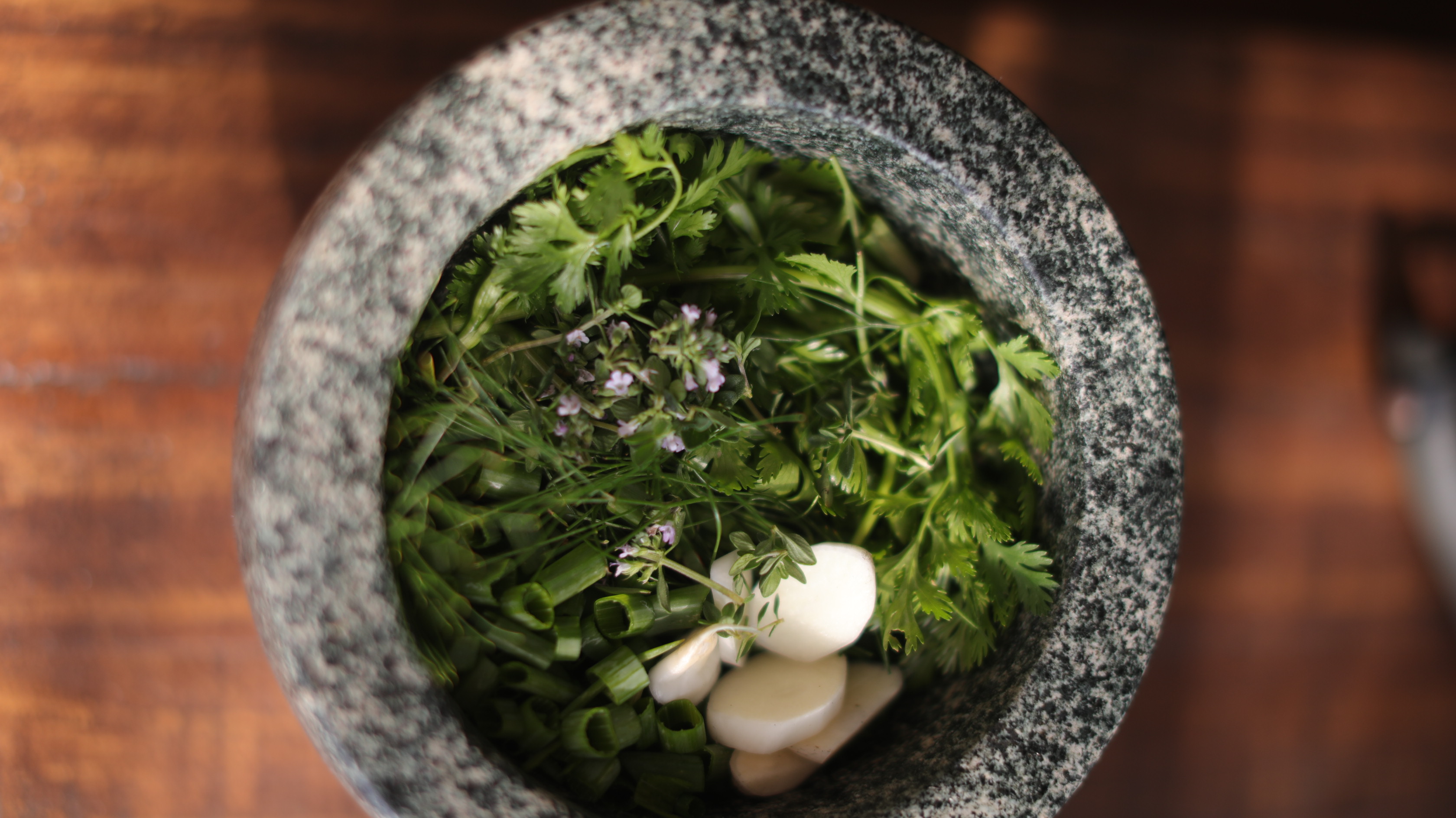 The goal is here to grind grind and grind some more. Once the oil is super infused with the green chlorophyll and the garlic cloves start to turn into a paste then you're on the right track.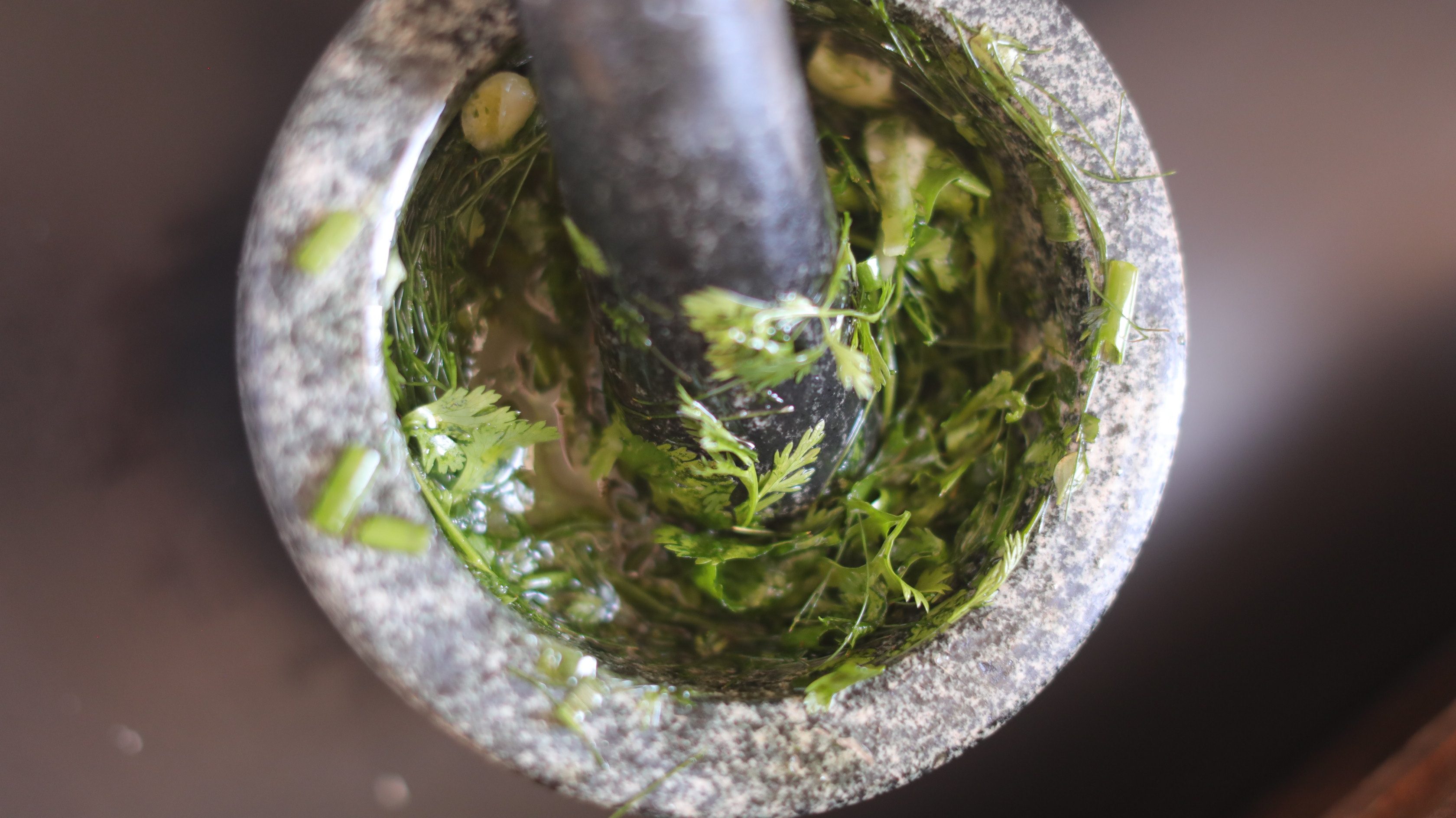 Take almost all of the herb oil and coat a few butterflied chicken breasts (more sandwich friendly) with sliced red on, salt, and a good helping of black pepper 10-15 minutes before you're ready to grill…This will give you some time to heat up the grill and for this one you'll want it as hot as you can get it.
Depending on the size of your chicken breasts, they should only take about 10-12 minutes at 450f on the Traeger Pro 575 (hopefully not as dusty as mine! lol) to cook all the way through, but if you like your charred edges like I do, stretch it out a little to get the desired results. I also threw on a few dogs for my boys because a smokey grill translates into "give me hot dogs NOW" in crazy rapidly growing boy language…plus, I love me a good hot dog loaded with everything you could imagine. 😉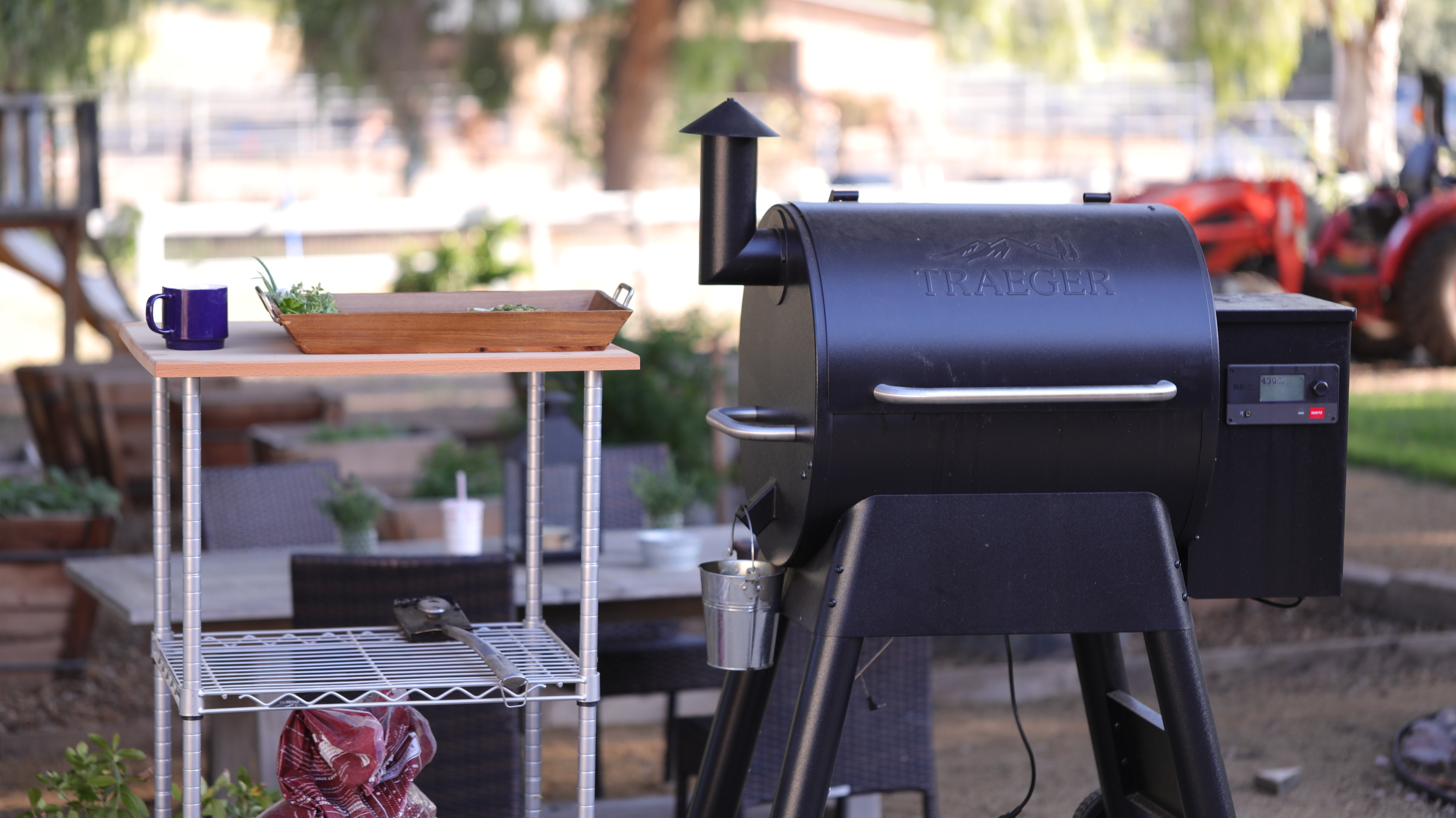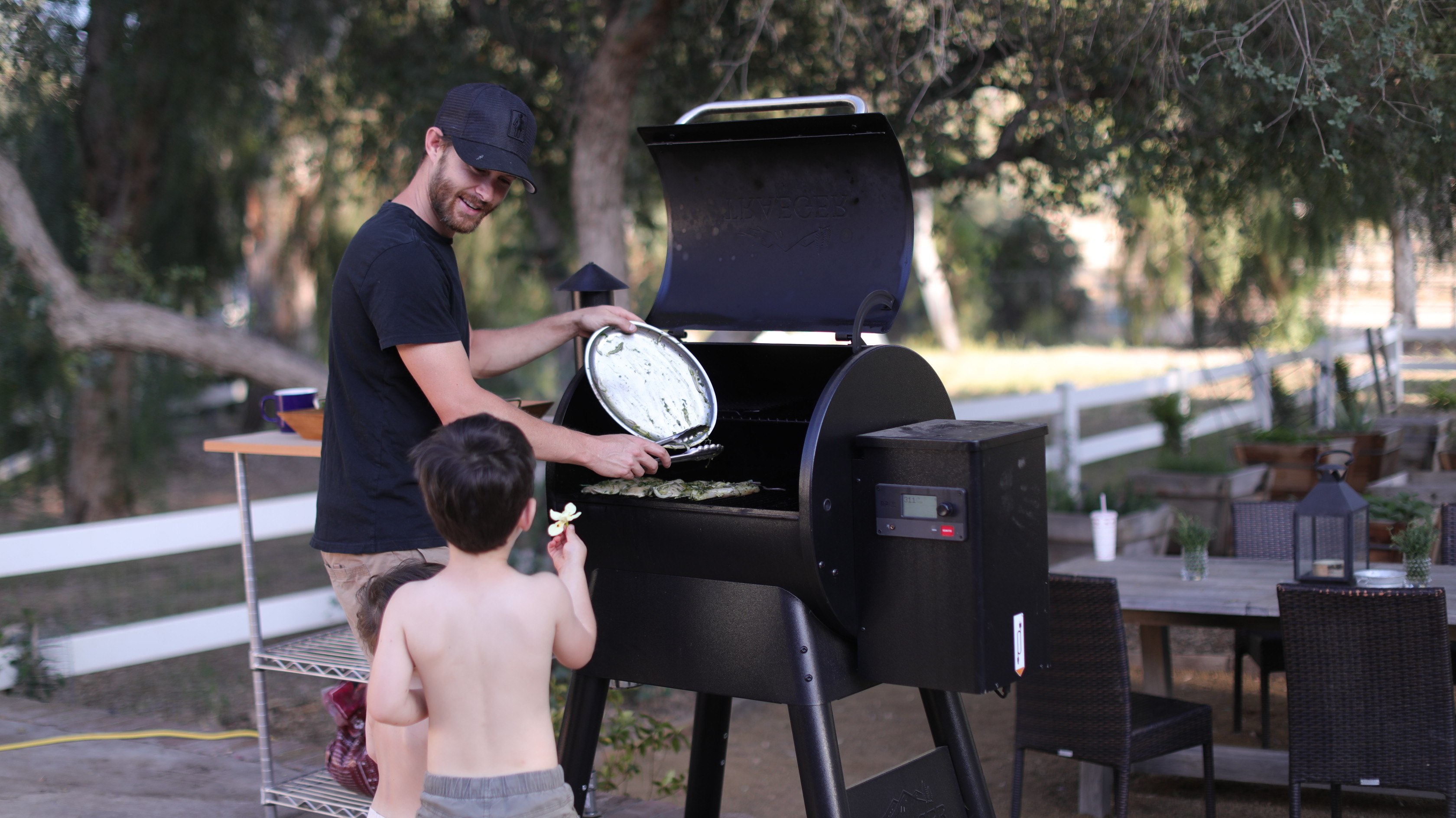 As soon as the chicken is at its prime, top it with a good amount of shredded mozzarella or jack and cover the lid with all the buns toasting happily alongside. One thing to note here is that if you're not comfortable cooking "quickly" at high temperatures, just be mindful that cooking times will run longer the lower the temperature and thin cuts of meat tend to not hold up all that well in those conditions…. if you need a smaller (or larger) heat source to work with, Home Depot actually has a pretty big line-up of Traeger Grills that may suit your comforts a little better.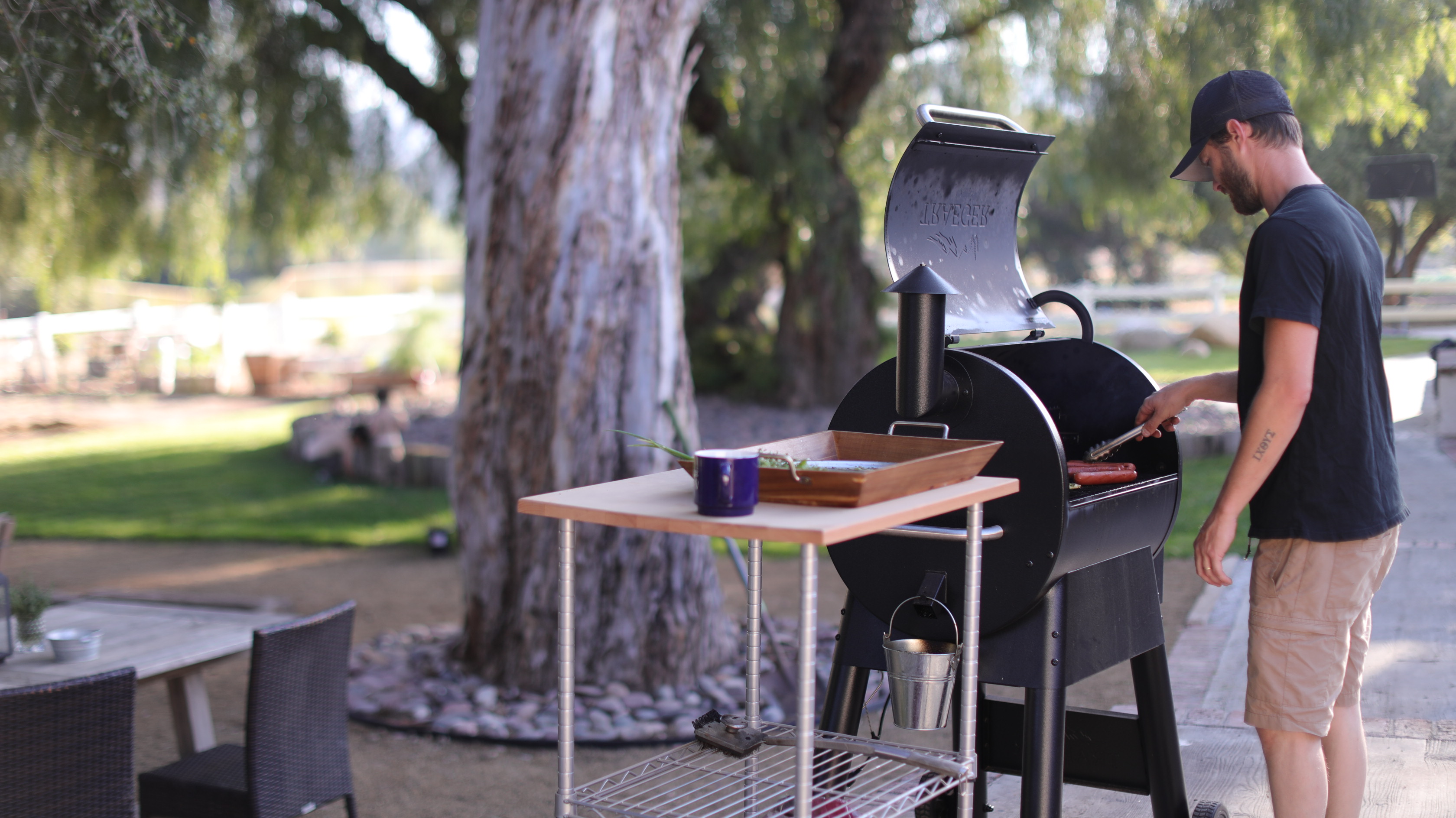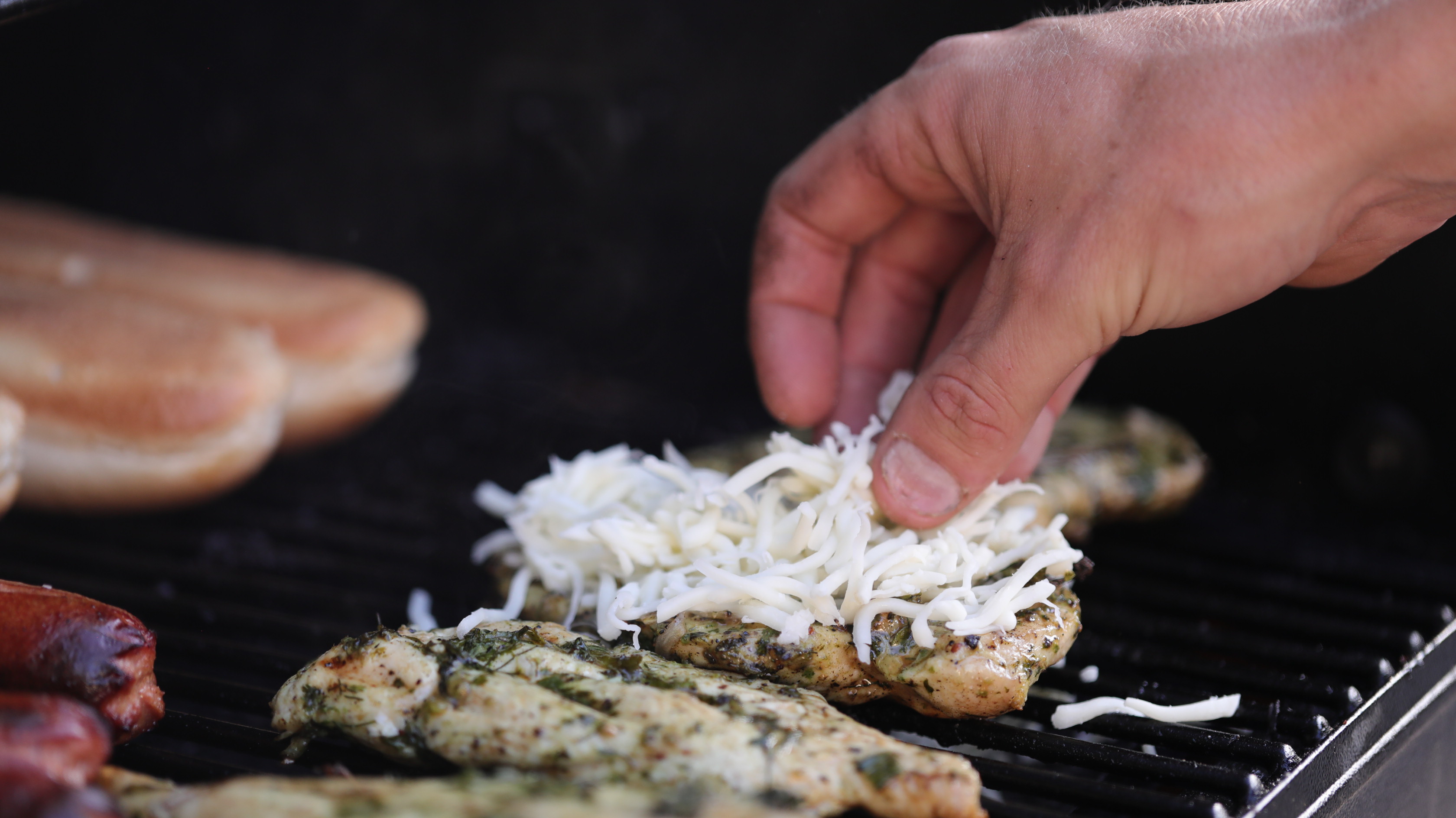 One thing I love about this grill is that it's plug and go, so the only thing to really think about before grilling is what wood (in pellet form) you want to use. There's quite a few different selections of pellets you can choose from which I love since you can really nail down some solid smoking recipes from salmon to short rib depending on the wood that's best suited for the ingredients. I used cherry wood pellets this time around which was really nice and I tend to go with mesquite when I go for fast hot grilling, but if you want to check out all the varieties of wood for yourself, click here. Fill, flip switch on, cook, flip switch off, done… doesn't get any easier folks.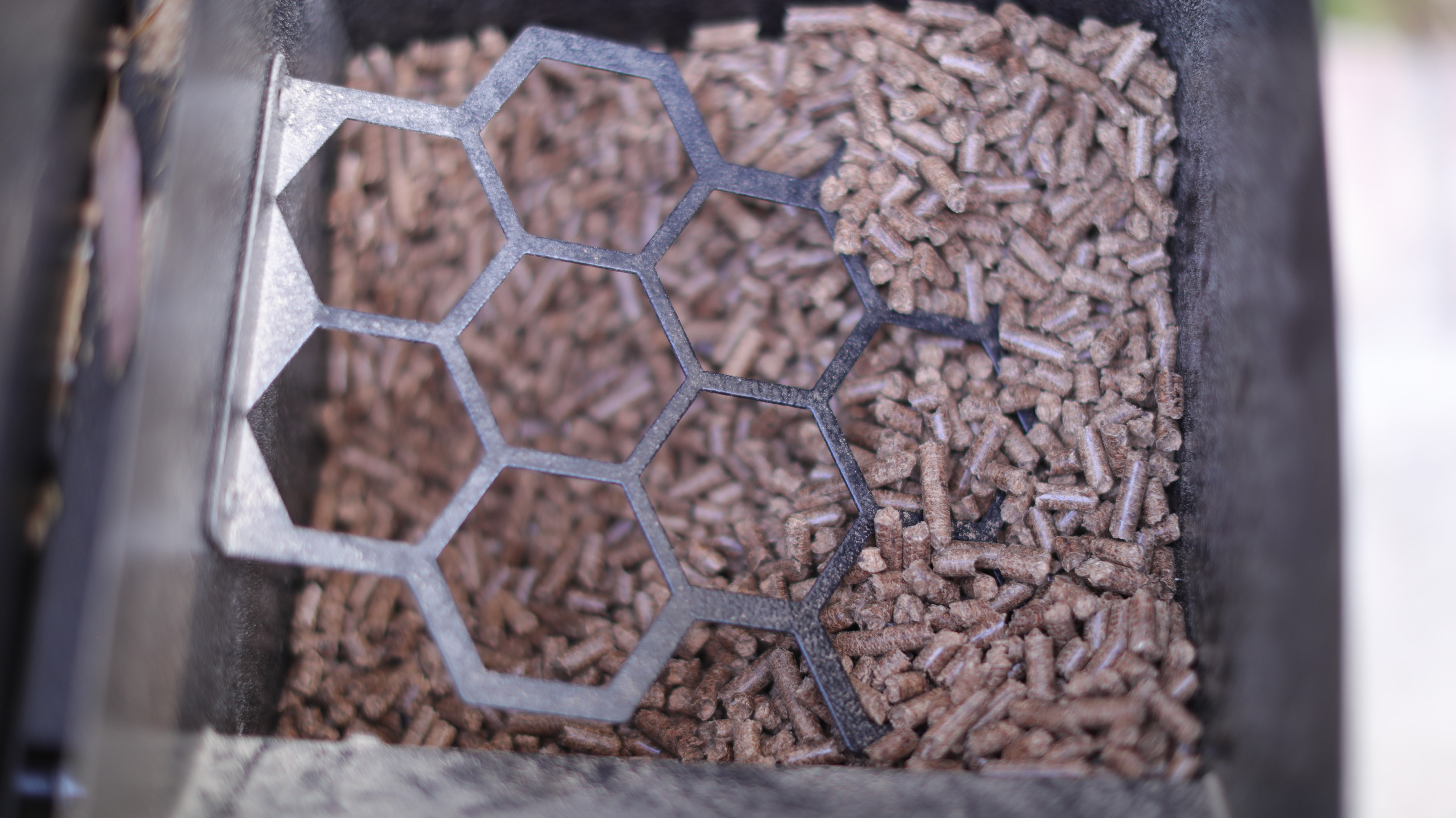 Everything seems ready to go, so all there's left to do is set the table, load up the hotdogs for wifey and kiddos, and make one mean chicken sandwich with some leftover herb mixture from the mortar, lime juice, and mayo for a wonderful herb packed sandwich spread.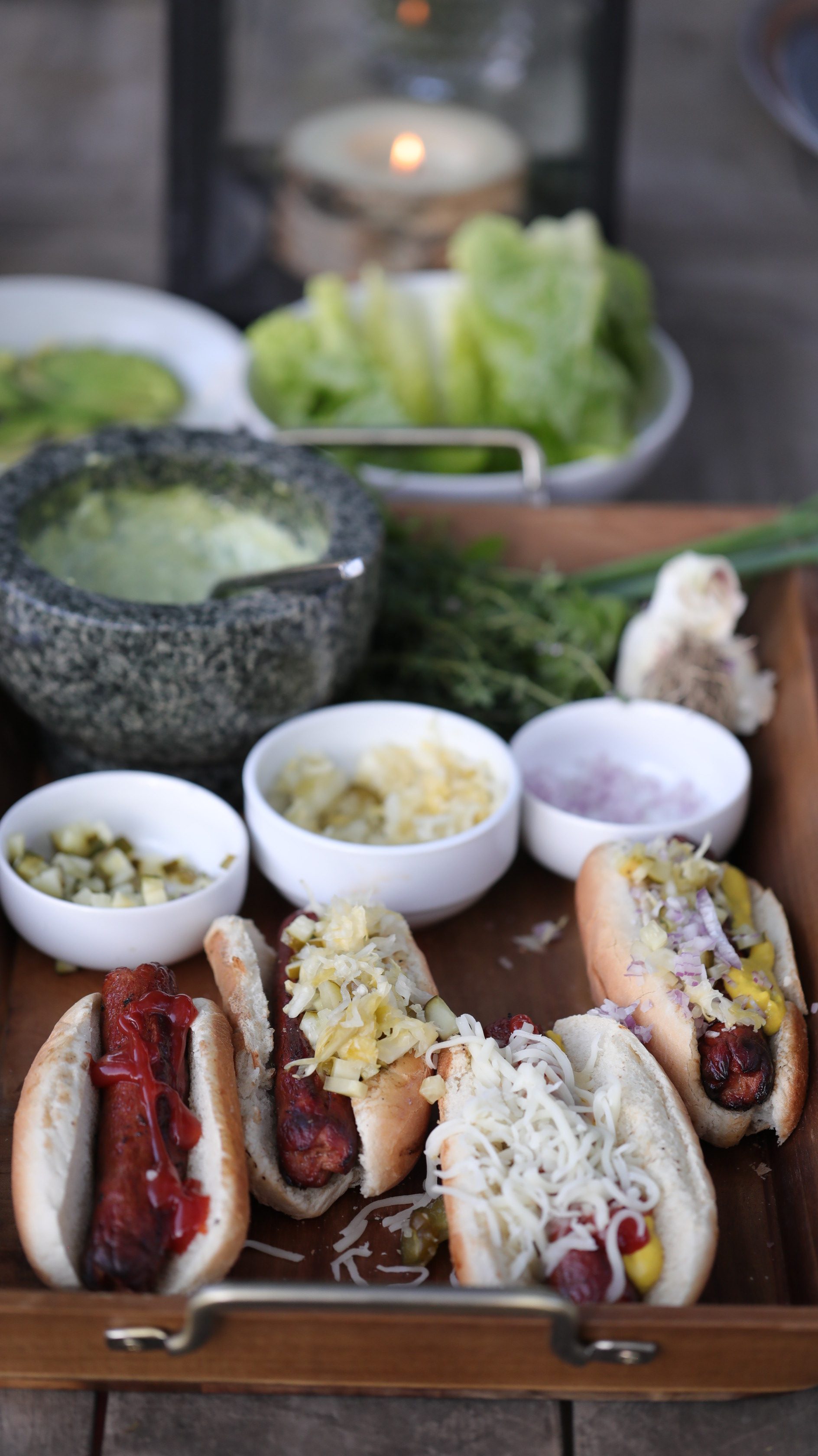 Hot dog toppings at the Talbott house always include yellow mustard, ketchup, shredded cheddar/jack, sauerkraut, hand-cut dill pickles, and minced onions…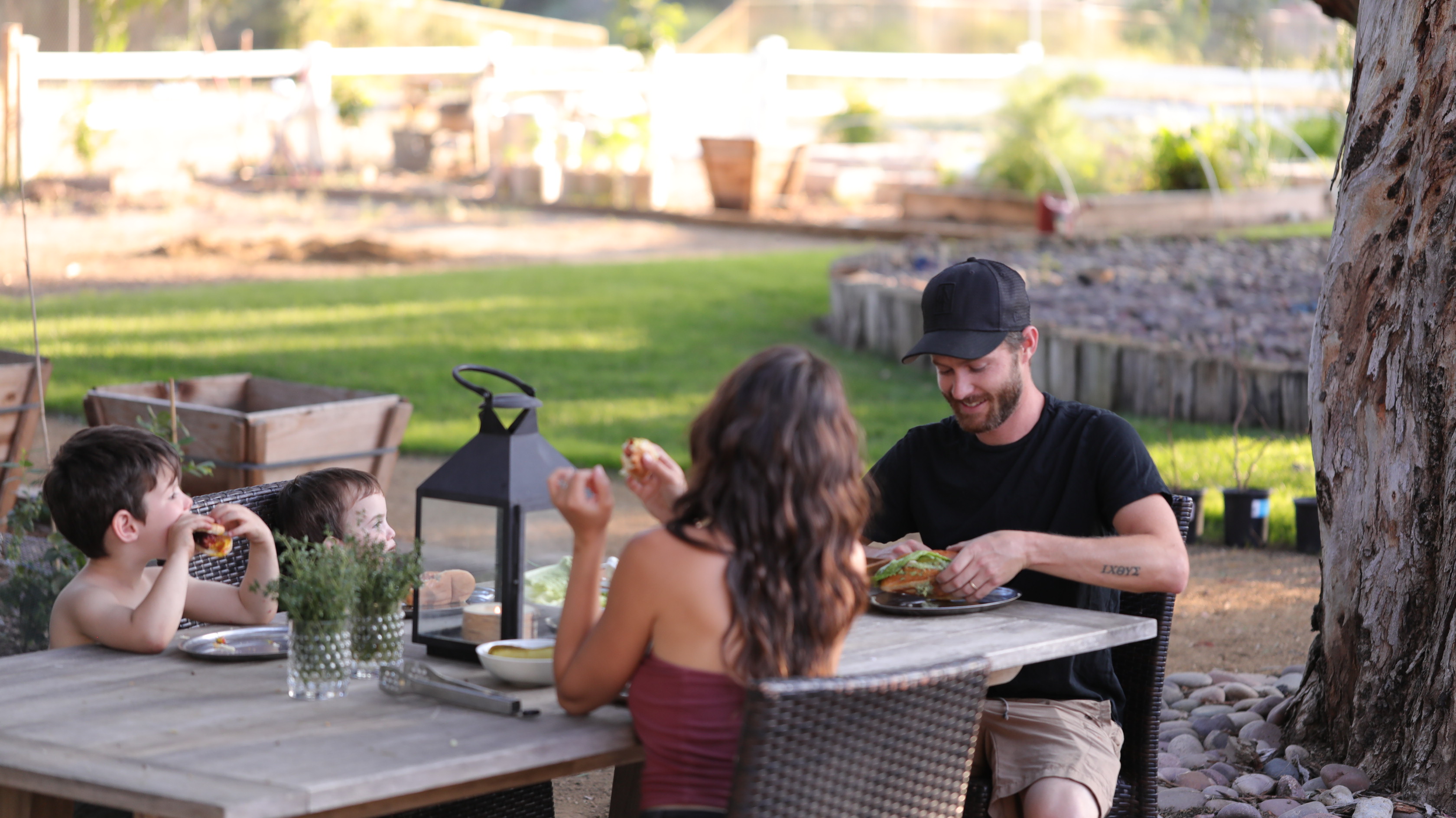 Toasted sourdough, herb garden spread, herb garden marinated grilled chicken, melty jack cheese, perfectly sliced "cado cado" as my 1 year old likes to call it, romaine heart spears, and a dash of olive oil and cracked black pepper to finish….this is a really really good chicken sandwich.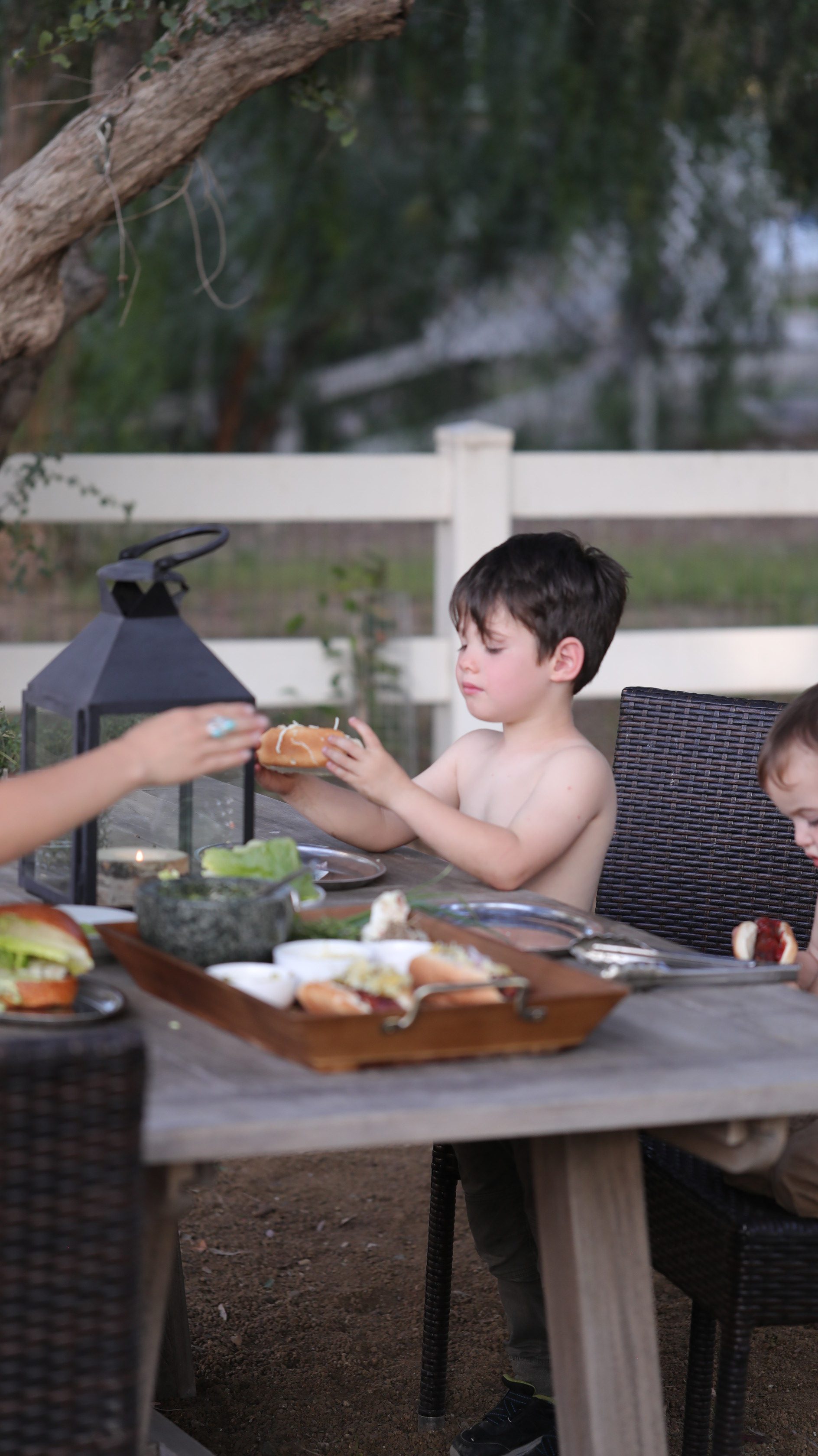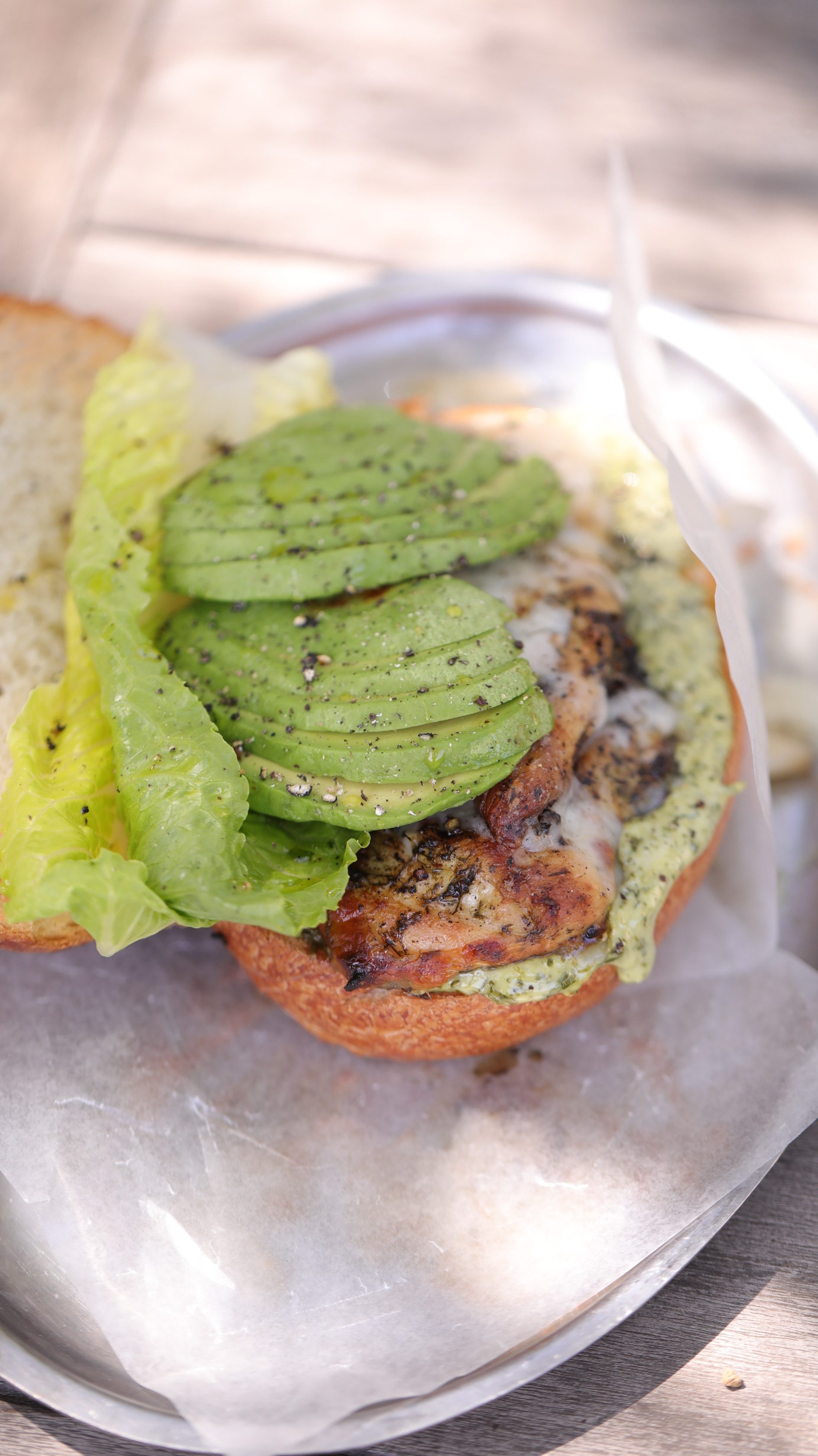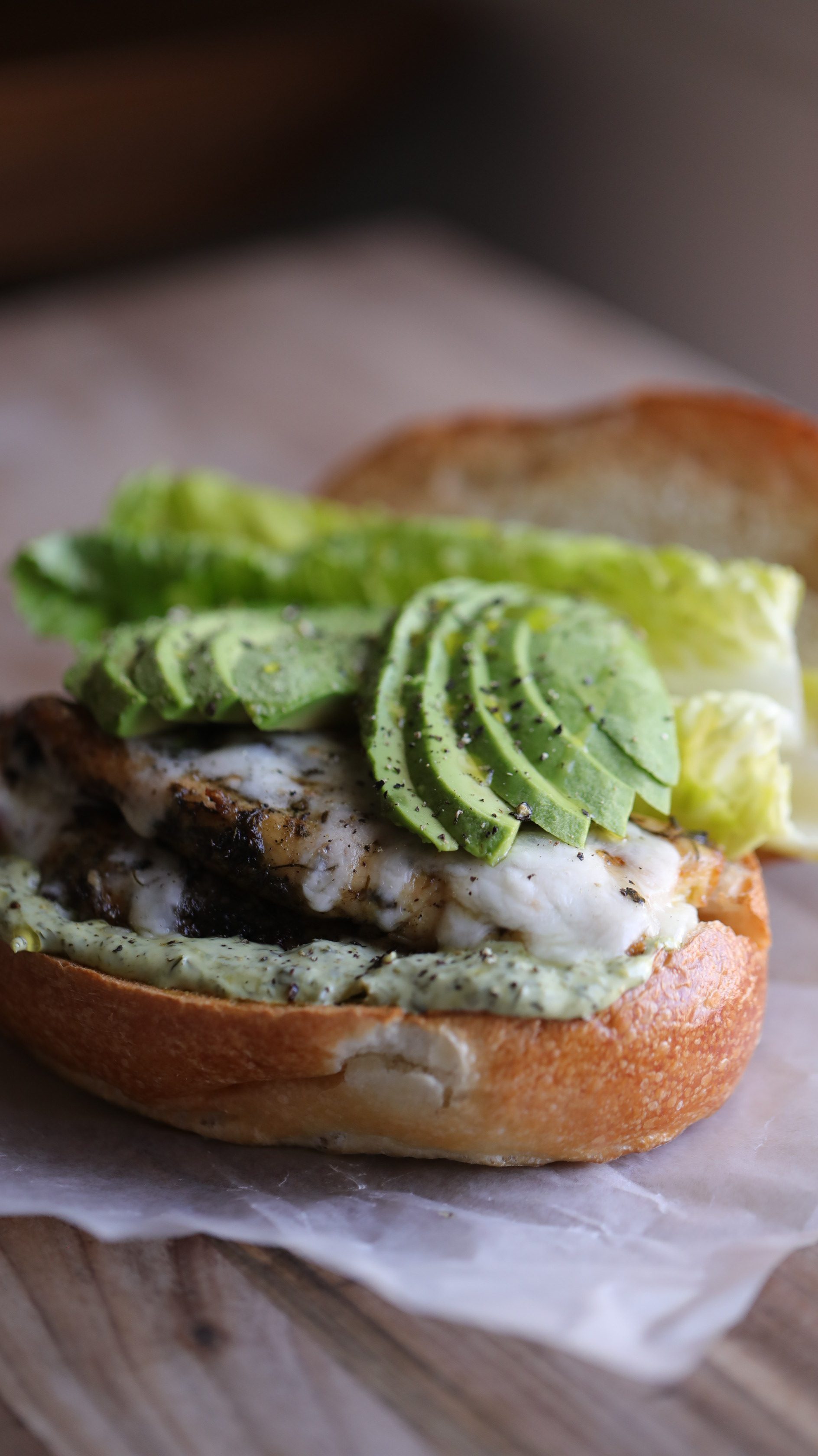 Pickled red onions (maybe even with some spicy peppers) would be a great addition this sammy….or any savory anything for that matter. Pickled stuff is my weakness.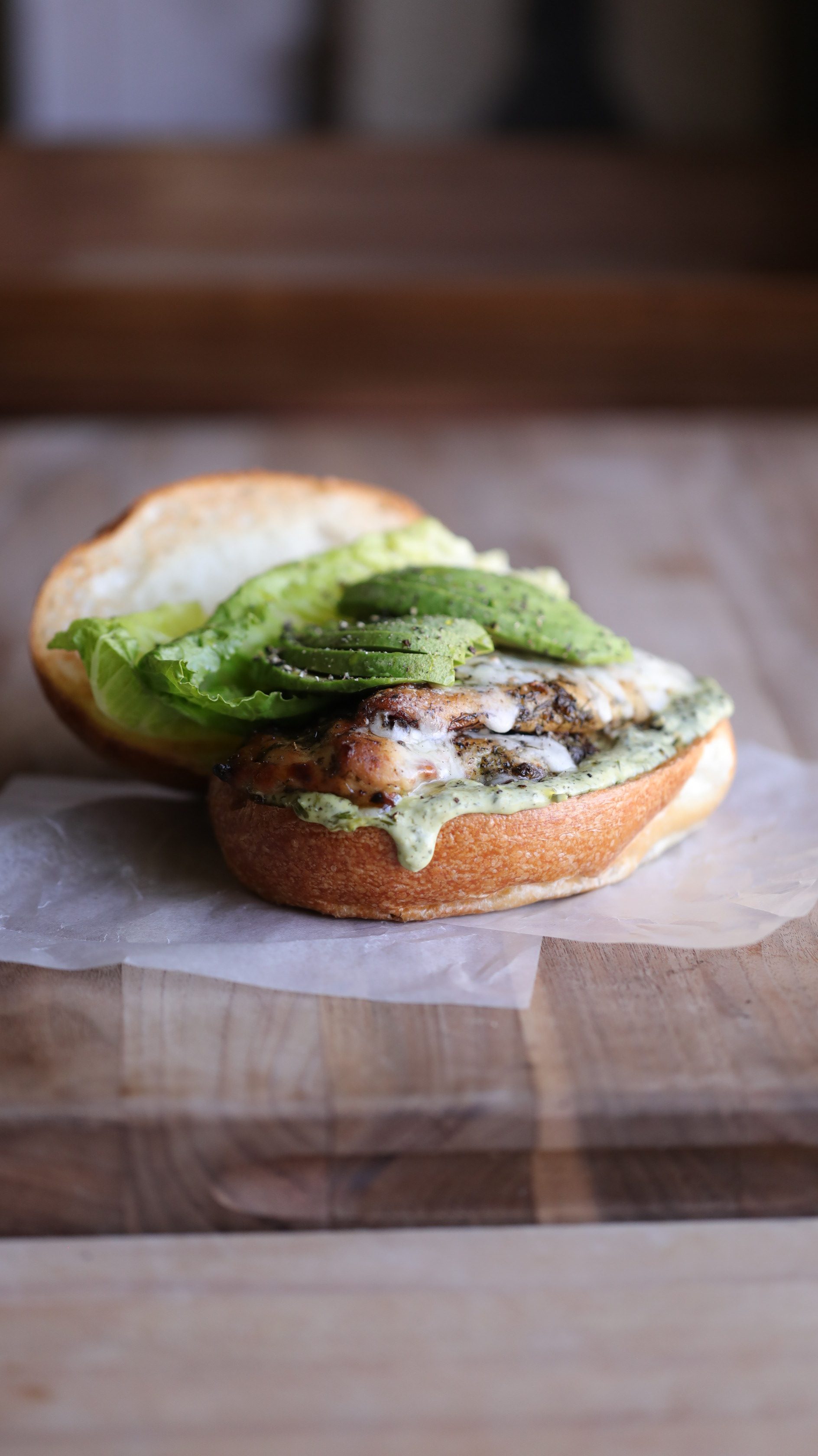 This is one heck of a sandwich! I swear, the herb garden spread alone is worth trying out for yourself even if you don't make the sandwich. It can be use for so many different recipes and would be a really killer pasta salad dressing. I'll be doing some more grilling through summer with my Traeger Pro 575 and would love to hear from you on what I should use it for next! Drop a comment here or follow me on Instagram and leave your request on a recent pic!
Ingredients:
Herb Garden Marinade:
2lbs chicken breasts
2-3 green onions
3-4 sprigs of thyme
2 tbsp chopped fennel fronds
1 bunch cilantro
2-3 garlic cloves
1/4 cup olive oil
1/4 of a red onion, sliced
salt and black pepper
Herb Garden Spread:
2 tbsp reserved herb garden marinade
3 tbsp mayo
1/2 lime, juiced
salt to taste
Avacado
Shredded Jack Cheese
Soft sourdough rolls
Romaine spears