Let's talk about potatoes! More specifically, #BreakfastWeek Potatoes: Hash Browns, Home Fries, and Potatoes Pancakes. The three most popular ways to serve potatoes for breakfast and it's no wonder we do. Potatoes can grow just about anywhere and in any climate, provide more nutritious sustenance faster and on less land than any other crop in the world, and they can be utilized to make just about any type of dish: fried, baked, shredded, and more!
Hash Browns are probably the most popular way to serve potatoes for breakfast. They're also pretty simple to make. All you have to do is shred a few uncooked potatoes, rinse away the excess starch in cold water, pat dry, season, and brown in a pan of heated butter. From there you can do choose to eat this breakfast treat any way you want! With a side of ketchup, hot sauce, or even just topped with a sprinkle of fresh ground salt and pepper. You can't go wrong with these!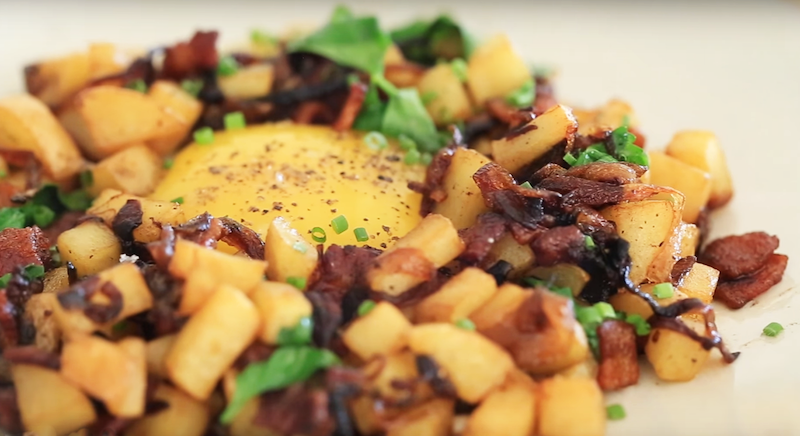 Second most popular would have to be Home Fries! Made by dicing cooked potatoes into cubes, and either browning them in a skillet with oil, butter, and seasoning, or by coating them in oil and baking them for a lighter version of the dish. Best part about home fries is all of the foodie goodness you can add to them! Peppers, onions, garlic, and fresh herbs make a great addition to a hearty home fries recipe. Cook it all up and eat them straight from the skillet, wrapped up in a Breakfast Burrito, or serve with eggs and bacon. So good!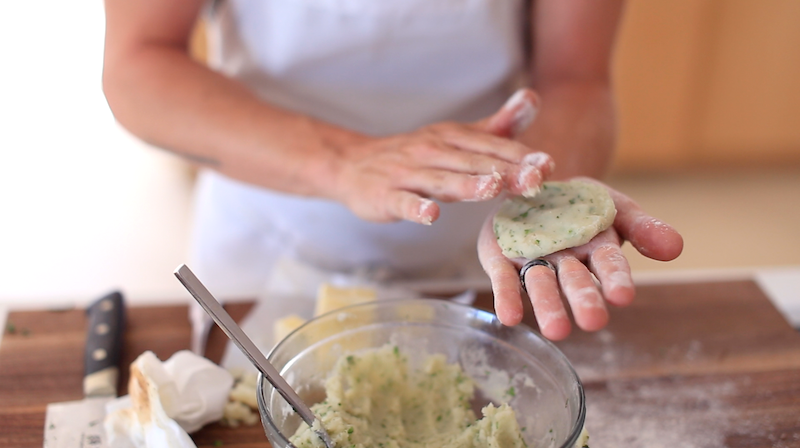 The last and equally delicious way to serve up potatoes for breakfast, is by making the ever classic Potato Pancake, or Latkes. If you haven't had these before, you're missing out! They're a combination of cooked potatoes (peeled and mashed) with eggs, flour, fresh herbs, and seasoning. They're like little potato cakes, fried over butter—savory, not sweet. I have my own Jalapeño Potato Pancake version that's pretty killer!
What's your favorite way to serve up breakfast potatoes?