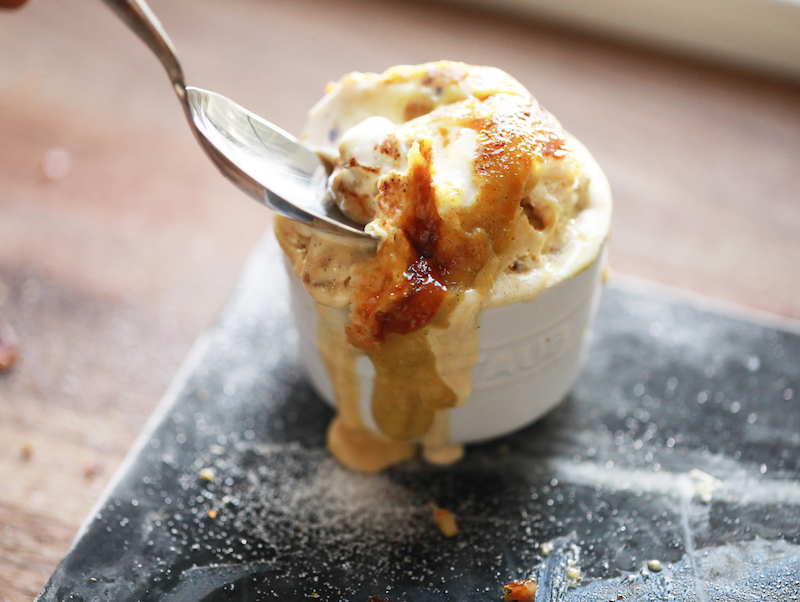 I was struck with a little afternoon-inspiration and magic was made! Think crème brûlée done Cold Stone's style—over a frozen slab with swirls and whirls of creamy, crunchy, brûlée goodness! With no time to waist, let's dive in!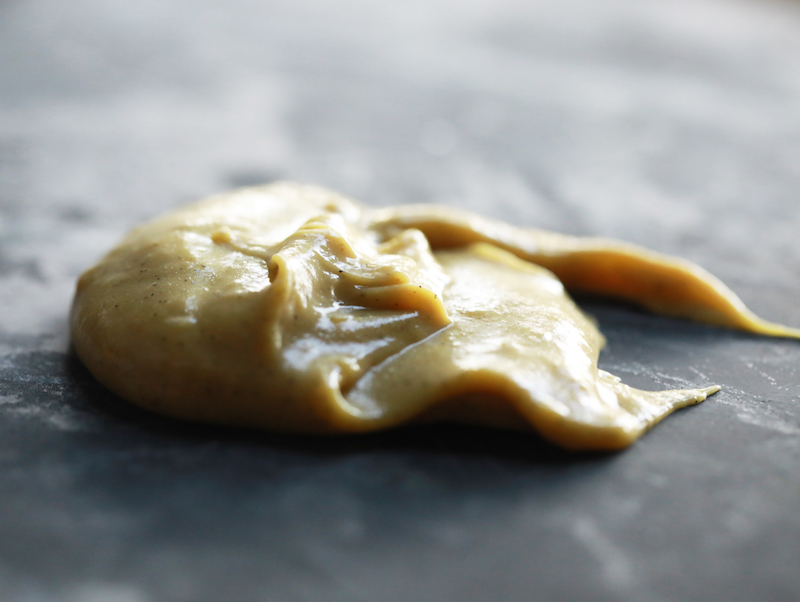 Starting with a simple vanilla custard (recipe below)…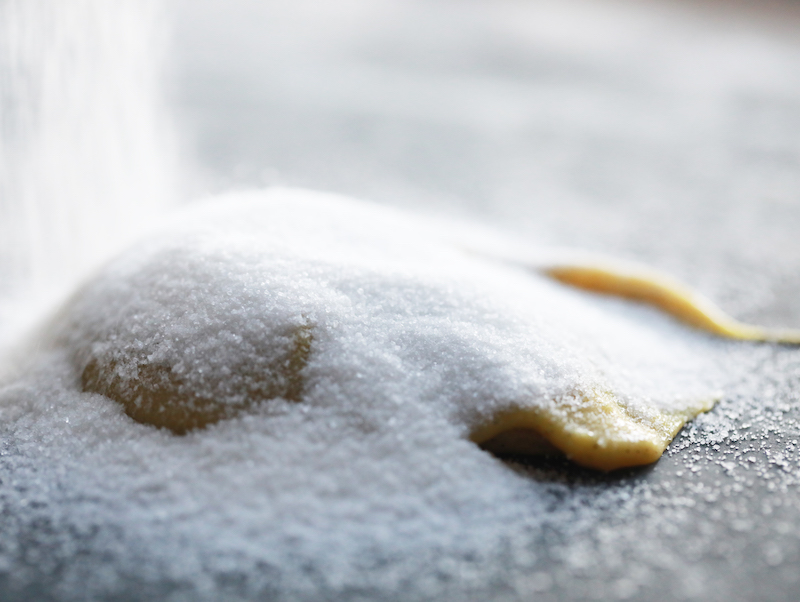 …add a spoonful of sugar (or two).
Using a kitchen torch…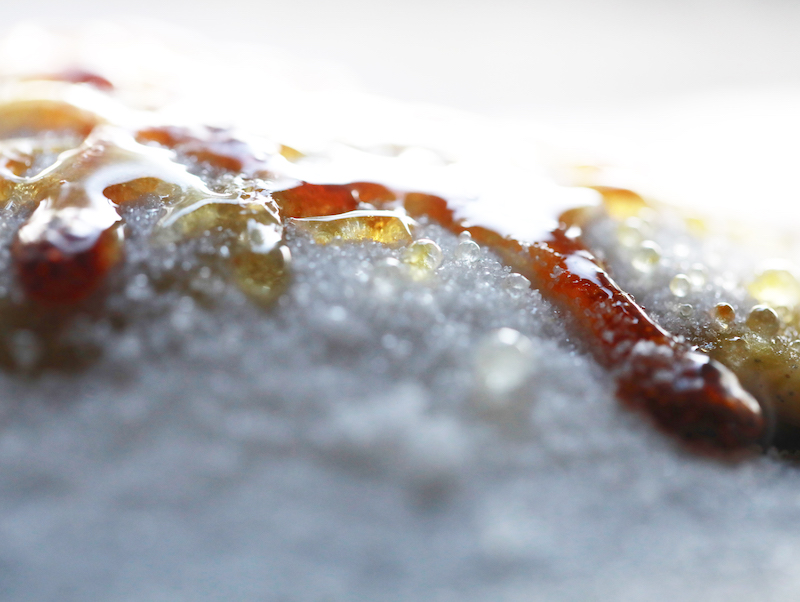 …carefully brûlée the sugar until it is golden and crunchy.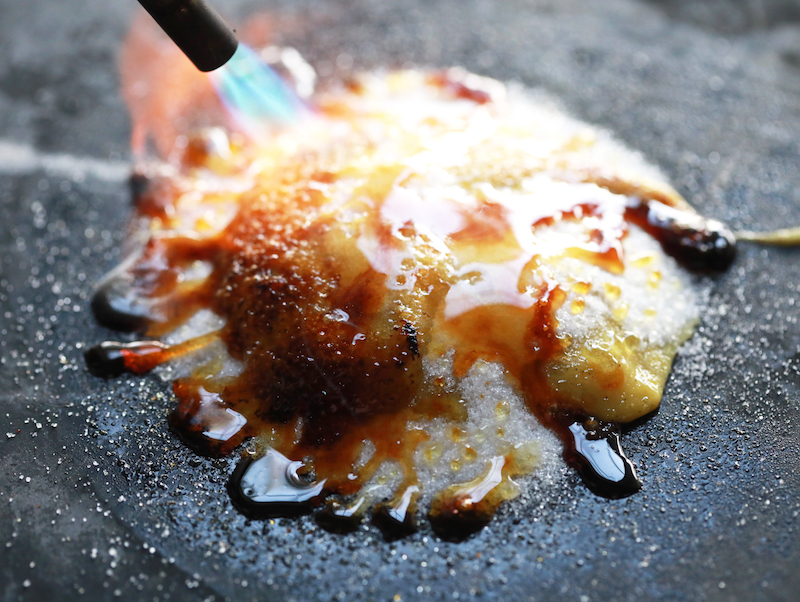 Once you have a layer of crunchy sugar…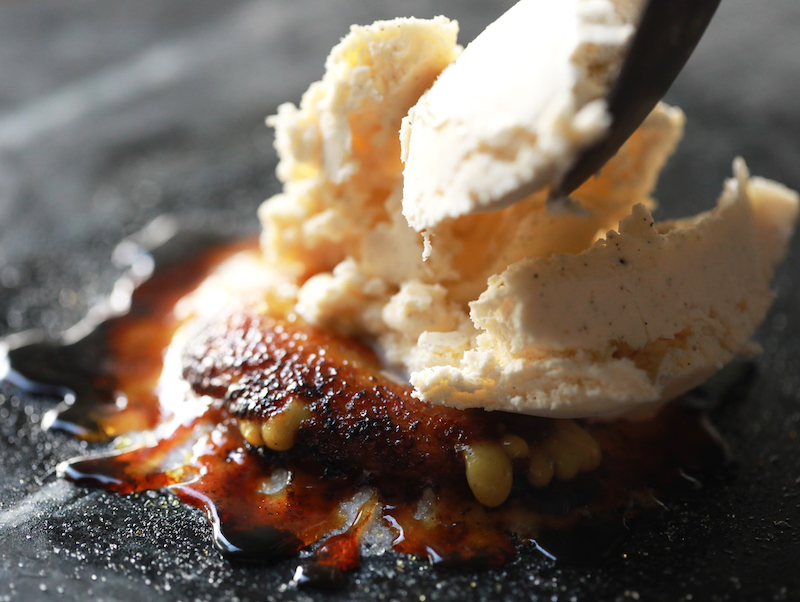 Slap on a few scoops of homemade vanilla bean ice cream (recipe below).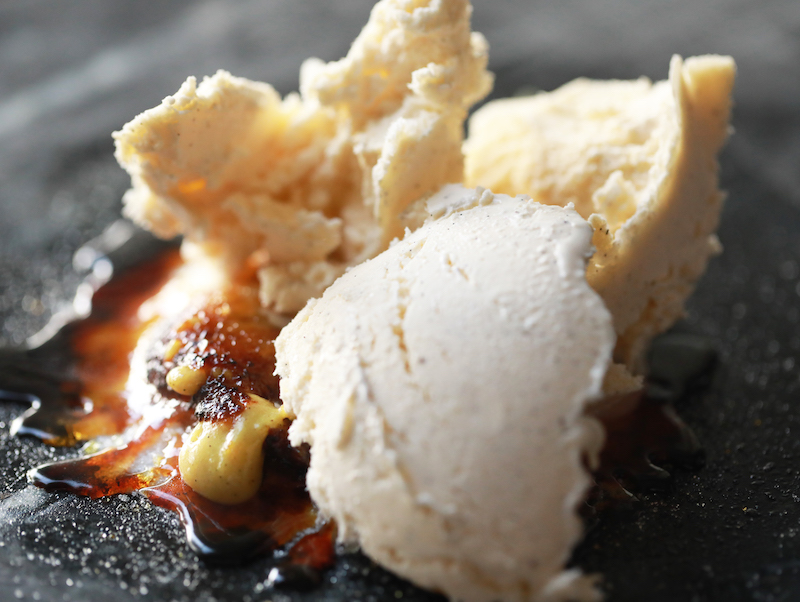 Store bought works too if you're in a pinch!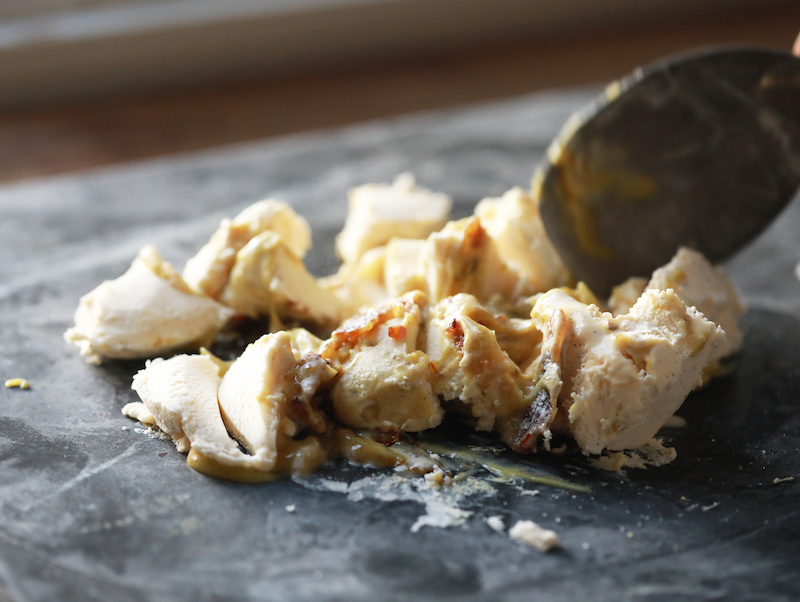 Let the chopping, flopping, and mixing begin!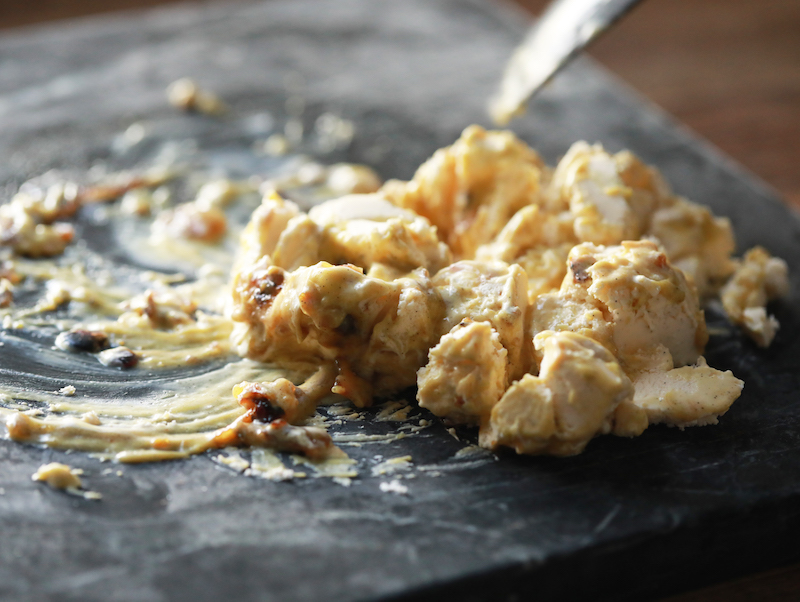 It'll be hard to resist not digging in early…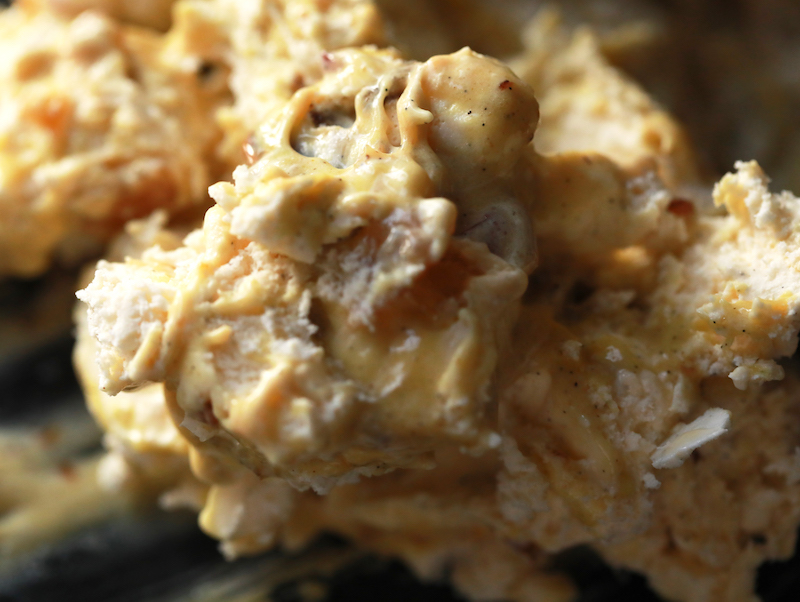 …but why deny yourself? Ain't nobody got time for that!
Once mixed well, scoop into a serving dish.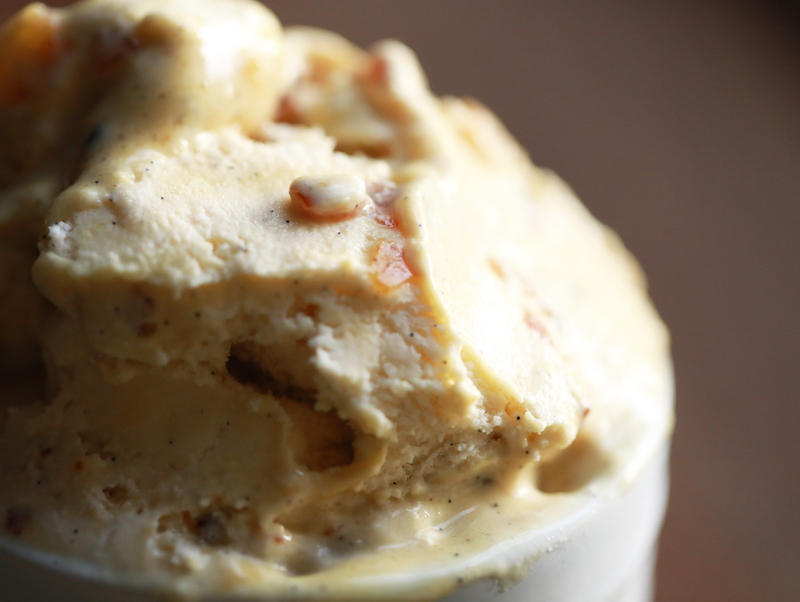 The layers are unreal!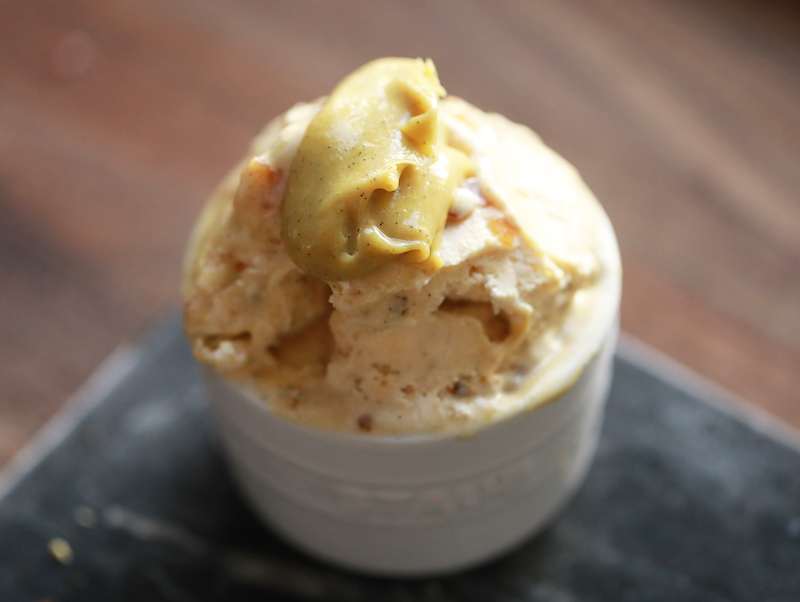 For a little something extra slap on a spoonful of the custard and a sprinkle of sugar.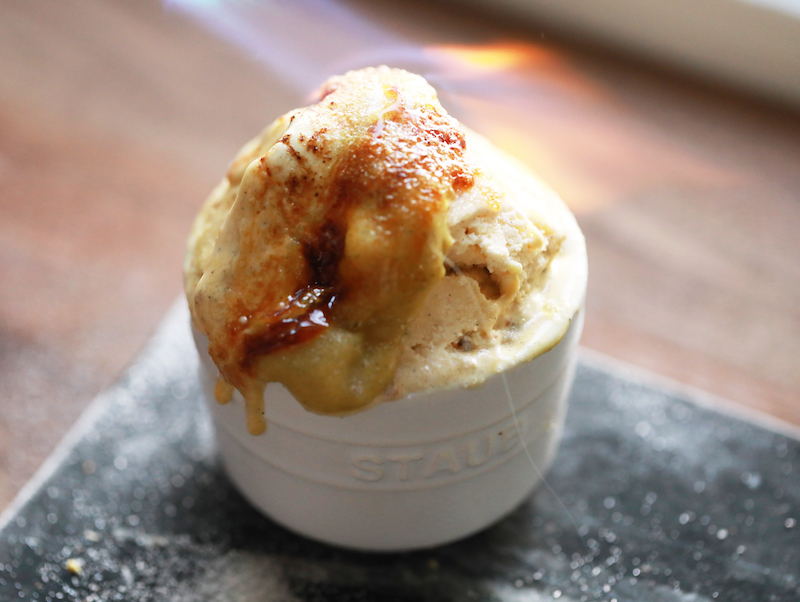 Let the brûlée magic begin again!
All that's left to do…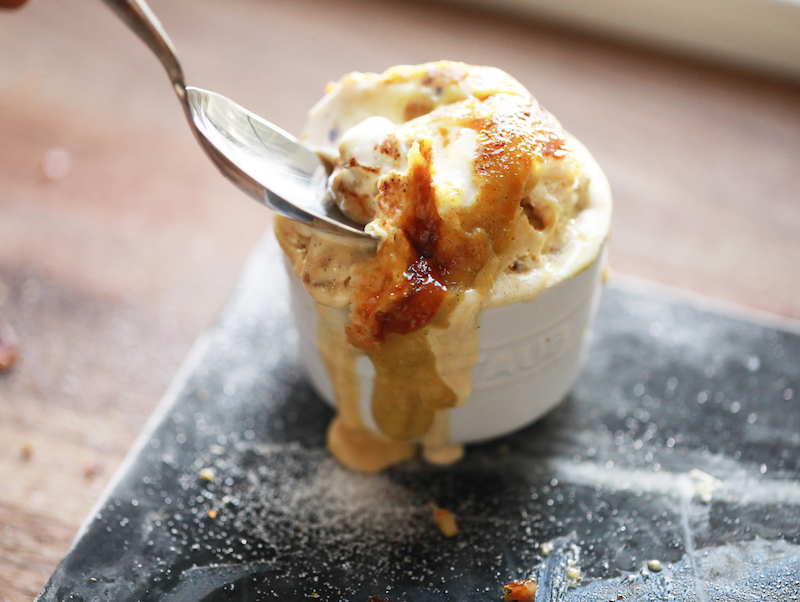 …is thoroughly ENJOY!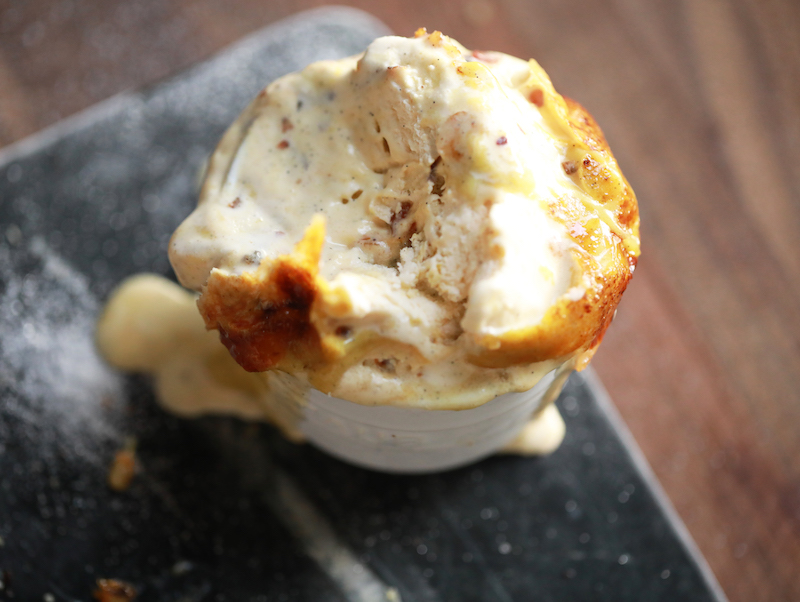 Ingredients
Ice Cream Base:

1 cup Cream
1/2 cup Brown Sugar
1 tbsp Vanilla Bean Paste
1/2 tsp Salt
4 Egg Yolks

Vanilla Custard:

6 Egg Yolks
1/4 cup Cream
3/4 cup Sugar
1 tbsp Vanilla Bean Paste
Instructions
Ice Cream Base:

In a medium sauce pot, add in the cream, brown sugar, vanilla, and a pinch of salt then bring to a simmer.
In a mixing bowl pour the hot cream over the egg yolks while constantly whisking then return the mixture back to the sauce pot and slowly bring it to a very light simmer while continuing to whisk. Transfer to a bowl and chill to 40ºf in the fridge.
When the the ice cream base has chilled transfer it to a ice cream machine and wait for the magic to happen… I usually churn mine in a kitchen aid mixer fitted with an ice cream attachment, but there are many ways to accomplish a cold creamy ice cream texture by hand or by machine. As soon as its done whipping up, put the finished ice cream into another container, cover with plastic and freeze for at least 3 hours.

Vanilla Custard:

The custard recipe is pretty close to the ice cream base except the ratio of egg yolks is higher. So, in a mixing bowl add in the second batch of egg yolks, cream, sugar, and more vanilla then putt on a pot of boiling water or "double boiler" until it reaches 170ºf while continually whisking.
Once the custard has thickened up, remove the bowl from the heat, cover the top with plastic and refrigerate for 2 hours or until it's set up.
As soon as the custard has congealed or thickened up in the fridge, get your frozen marble out of the freezer and onto a countertop, spoon a few dollops of custard on the cold board, douse with sugar, torch until thoroughly caramelized or if you don't have a torch just brûlée the custard in a separate container under the broiler. Once the sugar has turned into a dark caramel, add in a few giant scoops of ice cream, mix, serve, enjoy!
http://www.byrontalbott.com/creme-brulee-ice-cream/