Anyone ever wanted to wrap something in gooey melted cheese and never look back? This is your chance and hush puppies are your vessel my friends! Queso de Oaxaca is probably one of THEE best cheeses when melted to a lava like consistency and used for just about anything you can put your mind to. I think next time I'm going to wrap some hot wings with it…let me know what you'd do with it or if you'd like me to film another version of this video with a few different variations! ENJOY!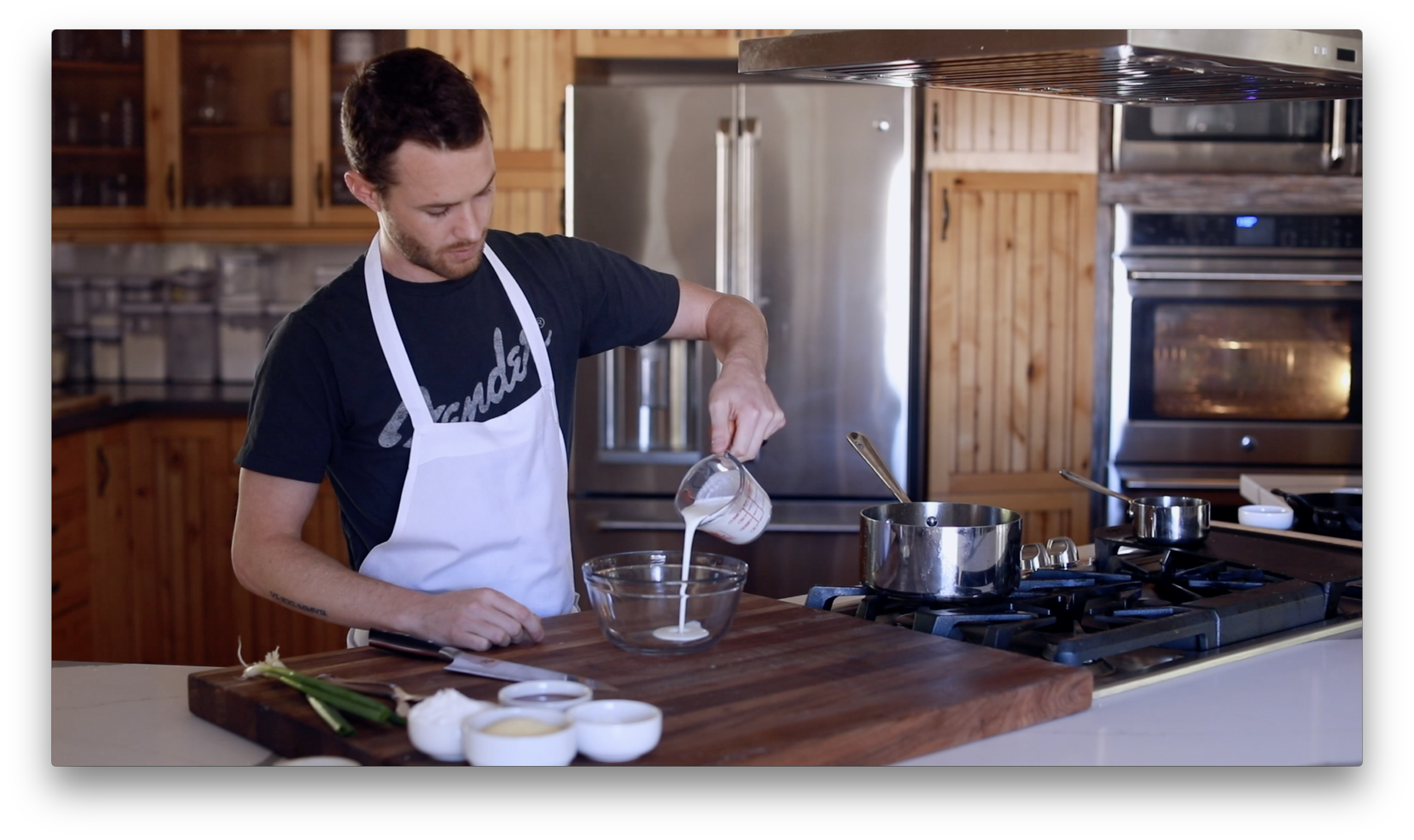 Pour the butter milk into a mixing bowl….
…add the egg..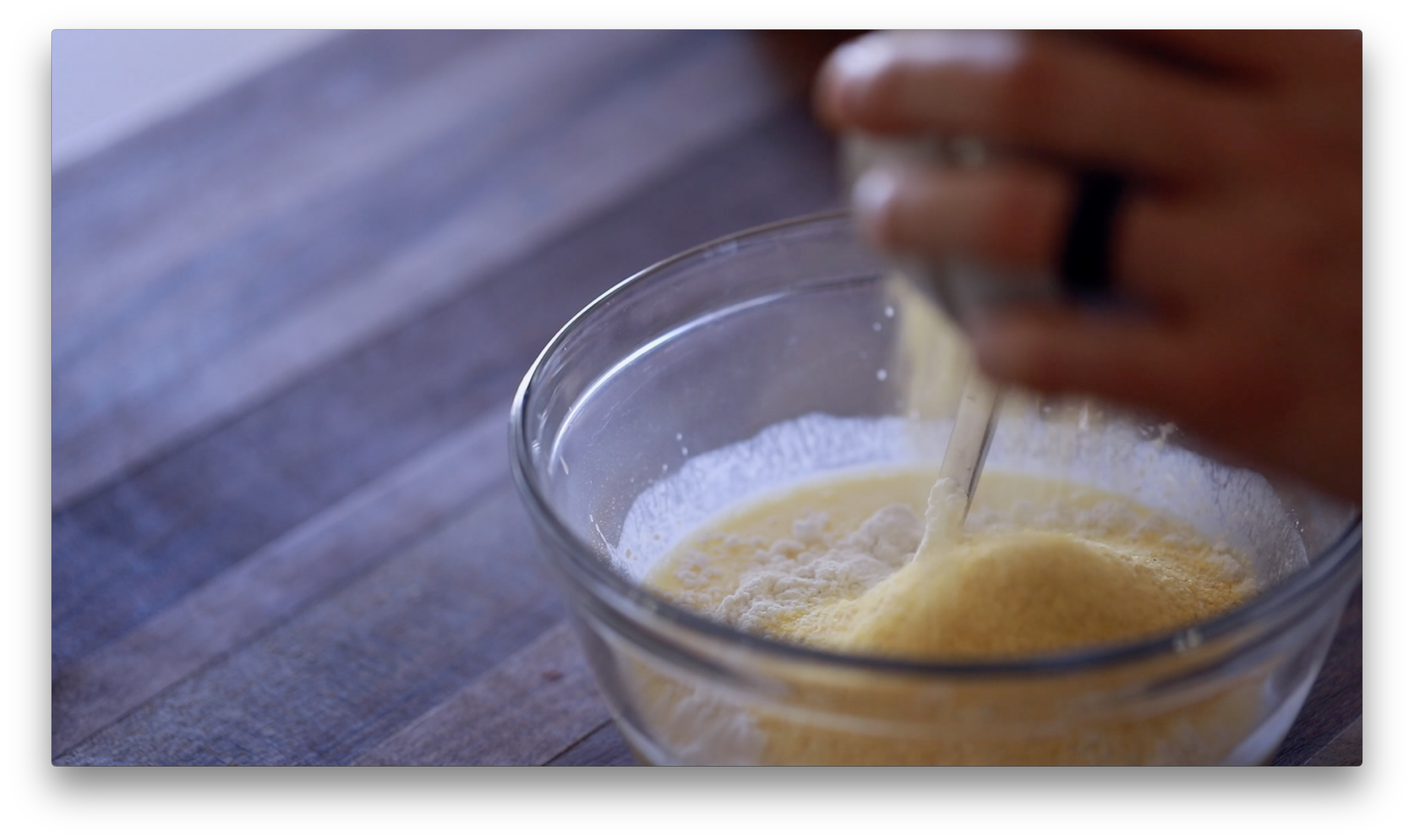 …mix in flour, corn meal, salt….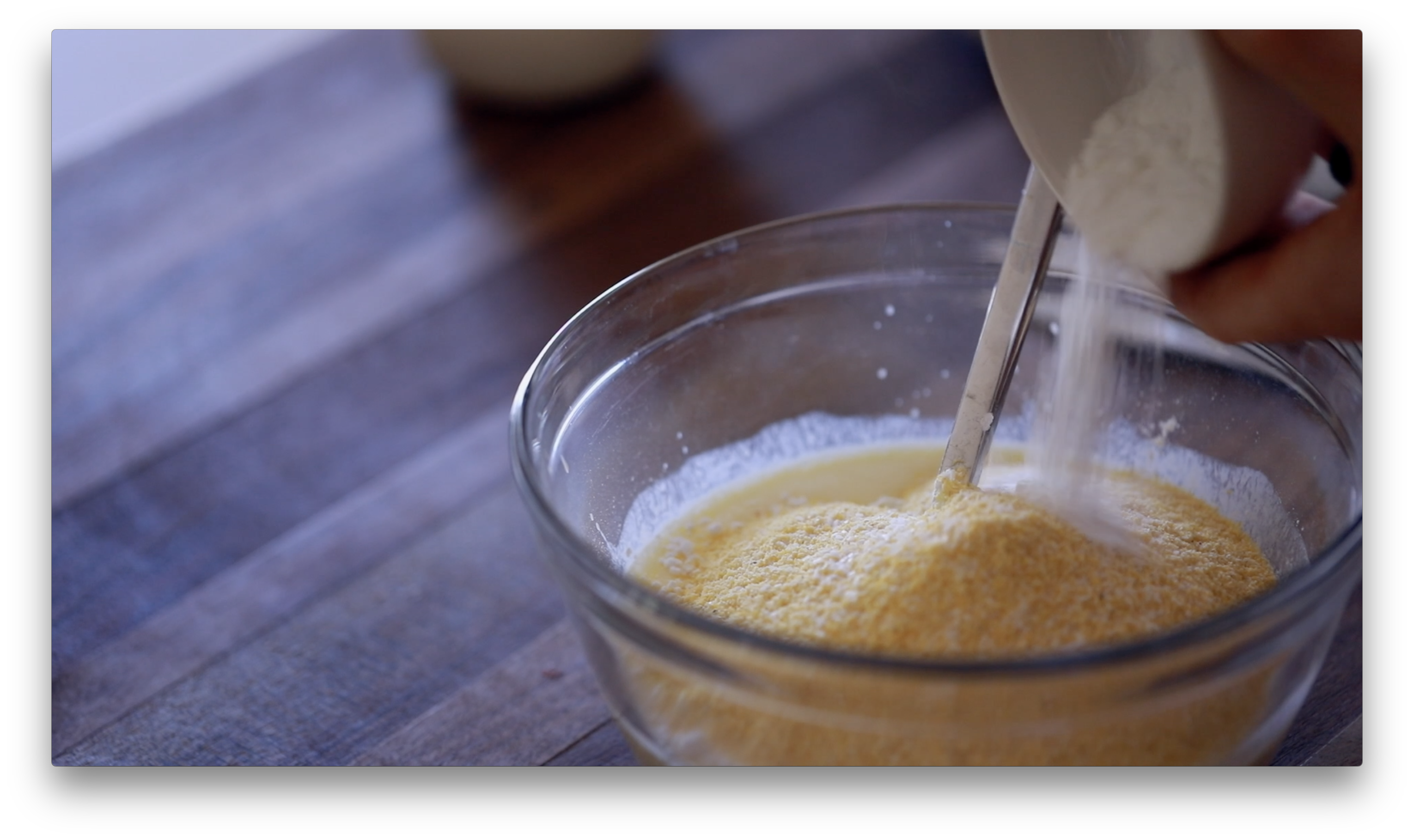 ….Baking powder, and corn starch….
..the batter should be thick but still runny, similar to this..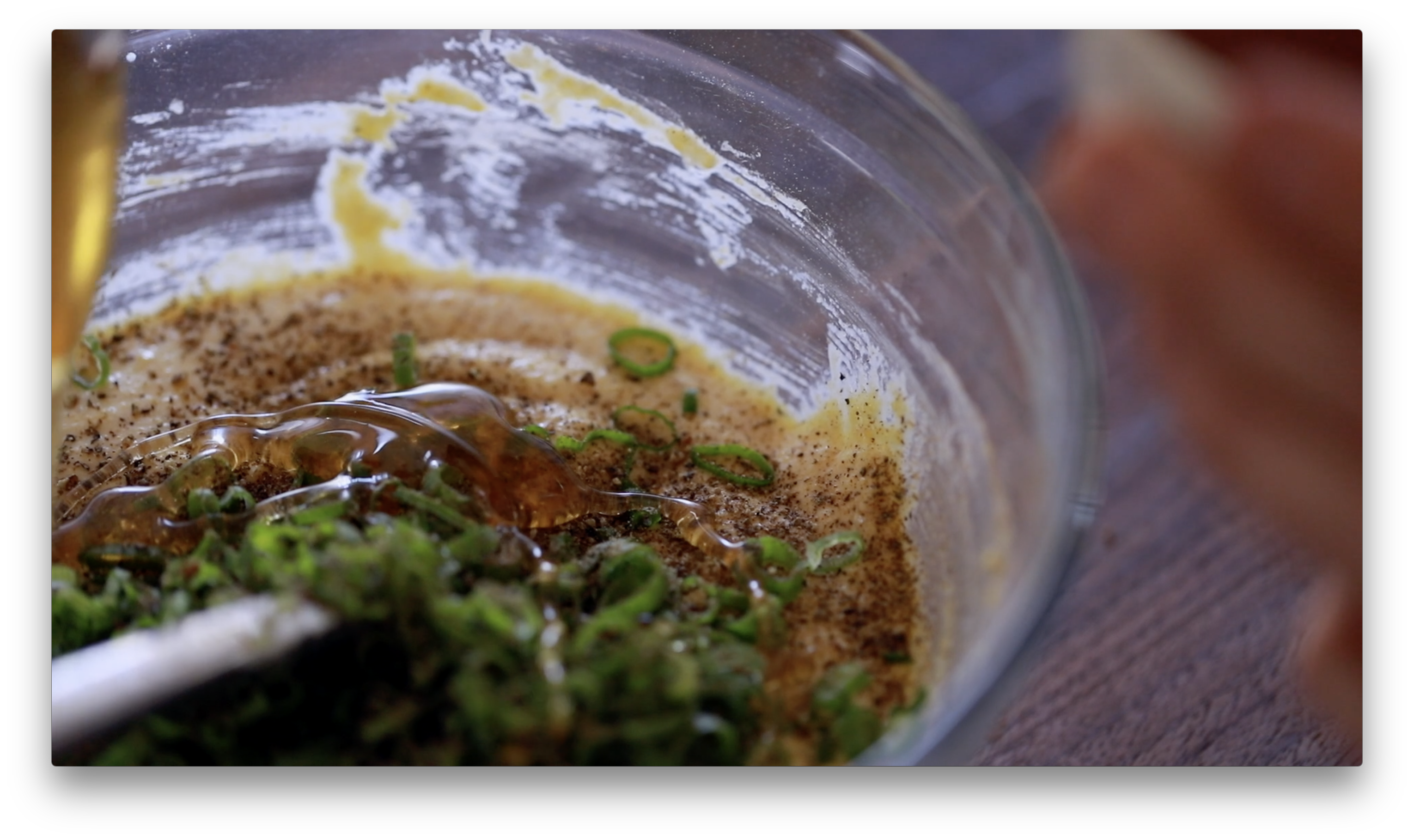 …mix in honey, scallion, salt and pepper to taste…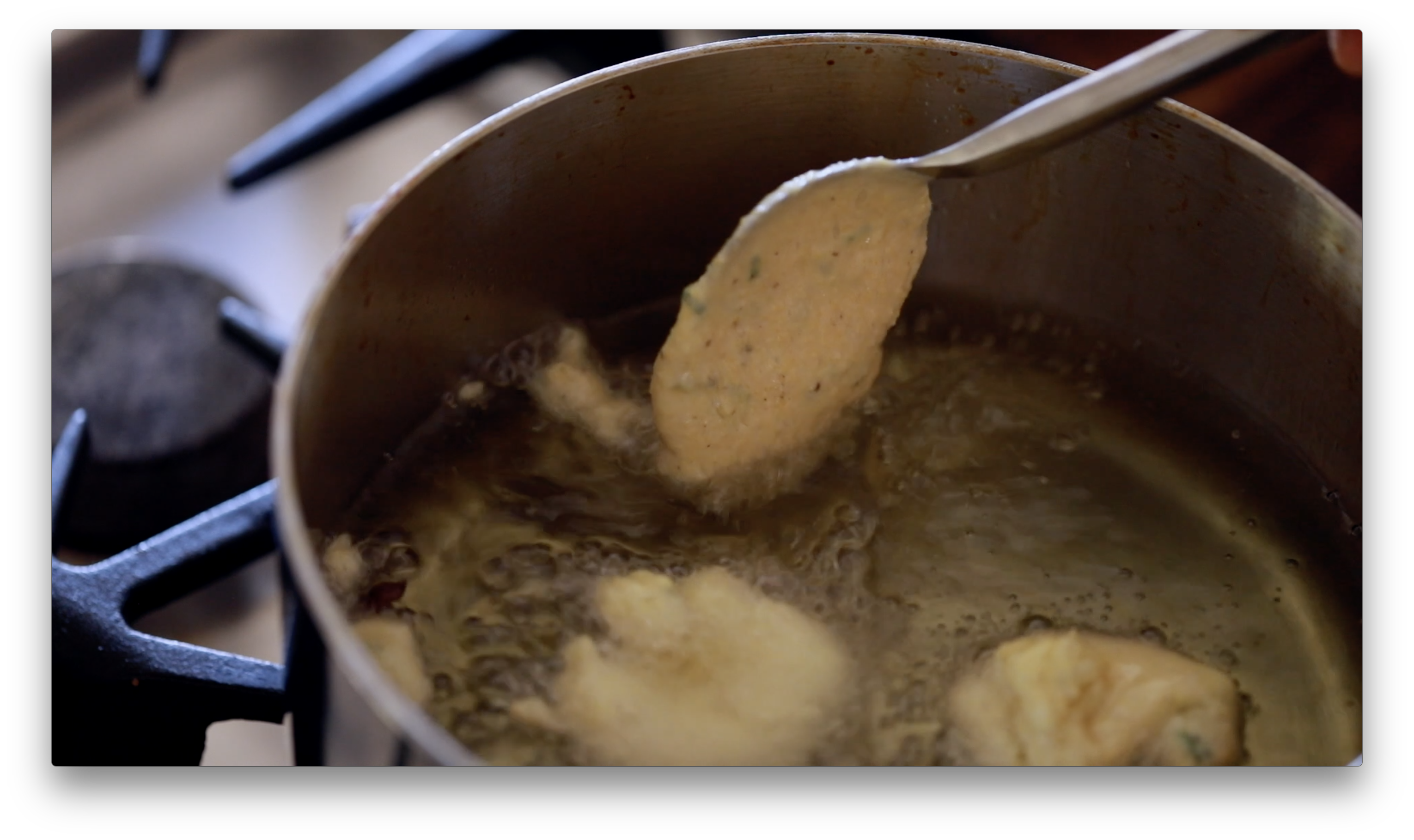 dollop your hush puppies into into the hot pot of oil…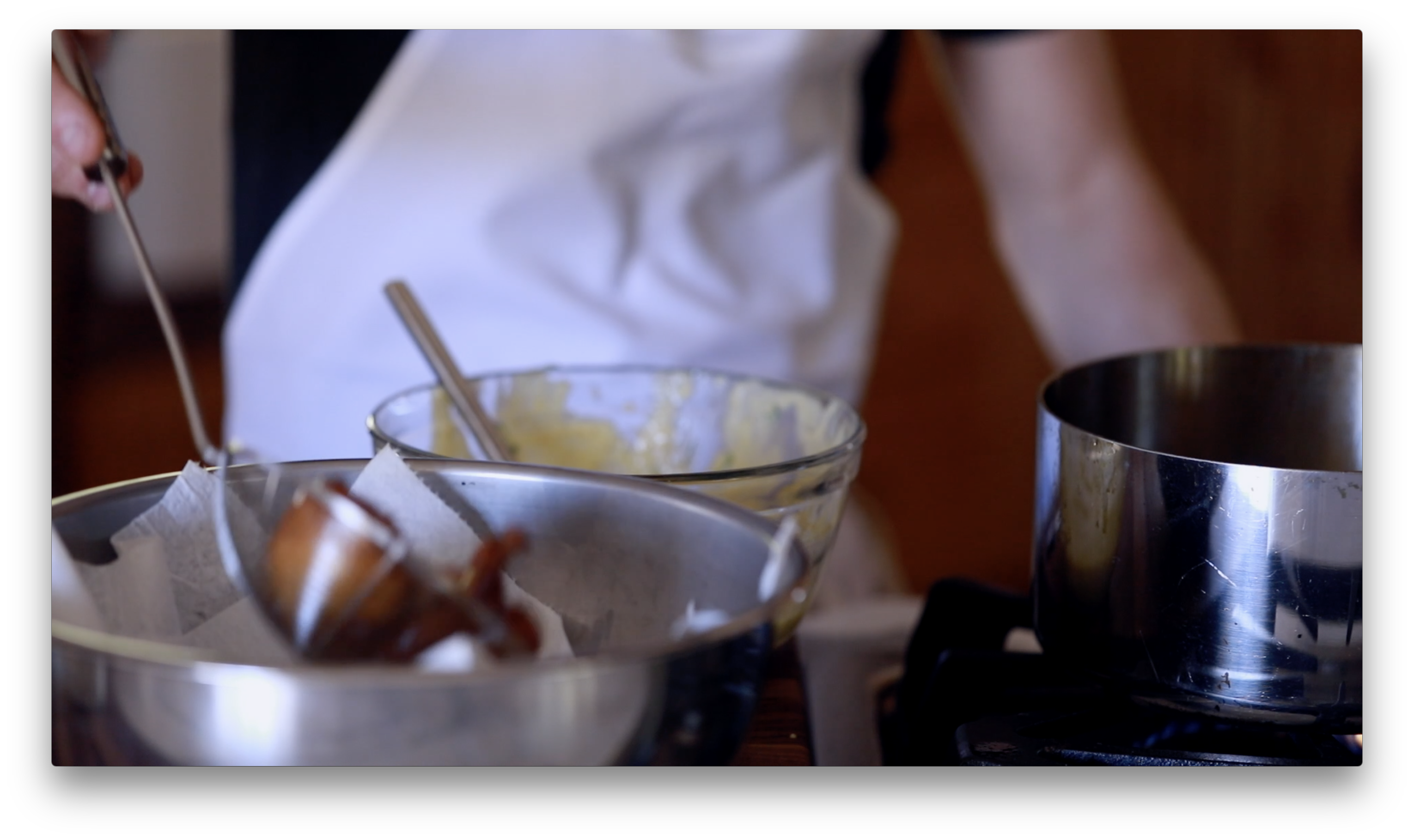 once golden brown all around and fully cooked inside…set on paper towels to dry excess oil.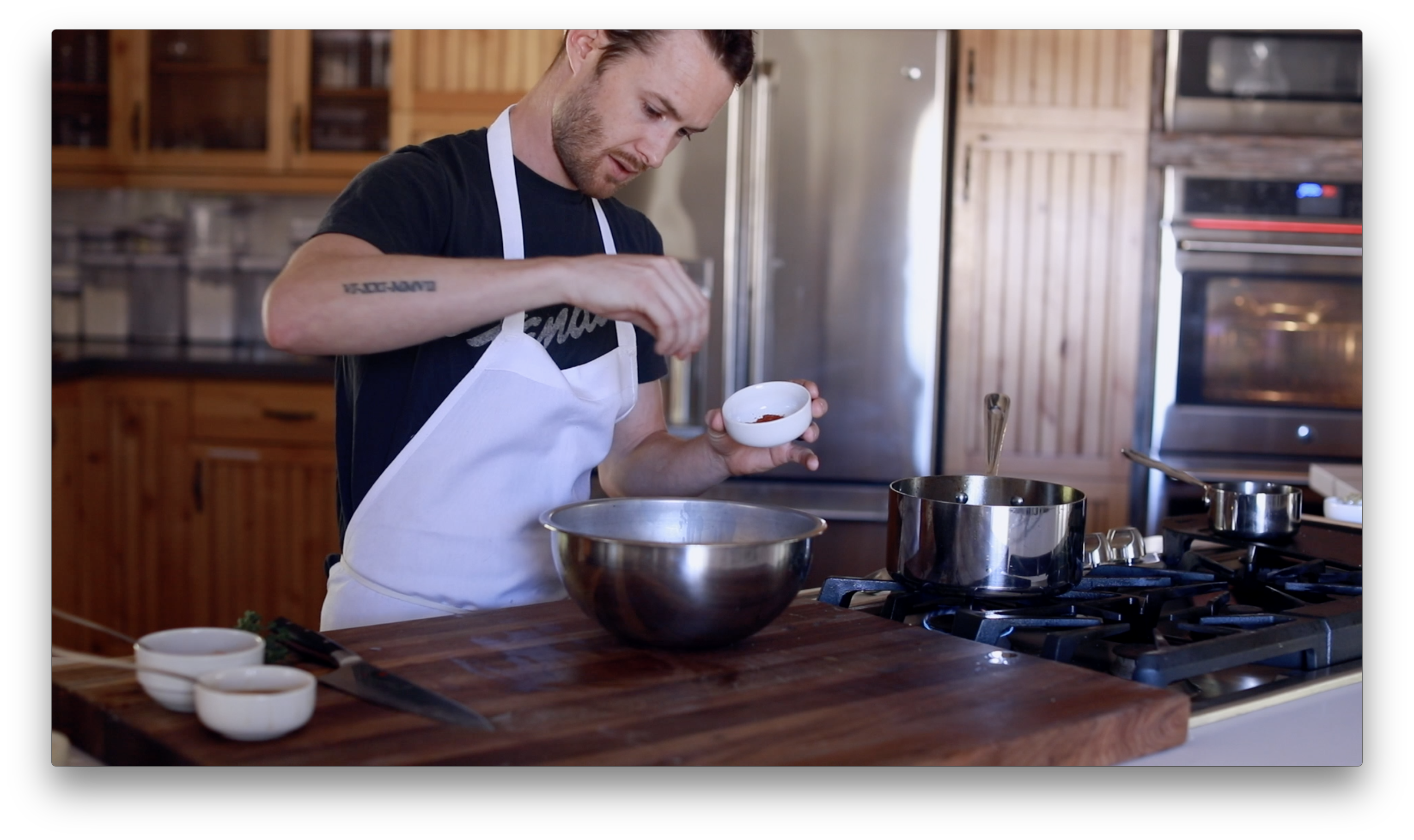 Sprinkle the freshly fried puppies with, espelette, paprika, cayenne and salt….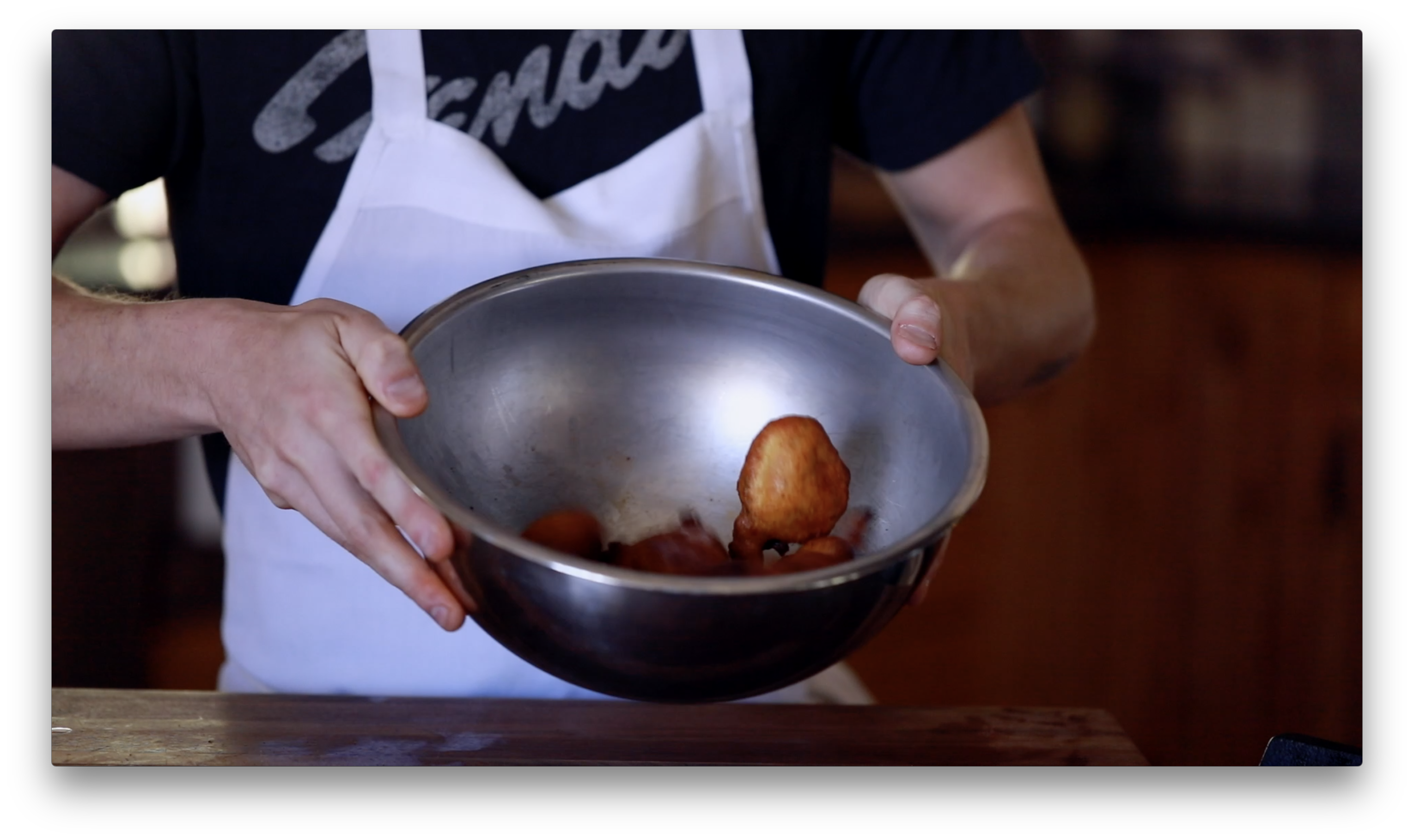 Toss Toss Toss, and Taste…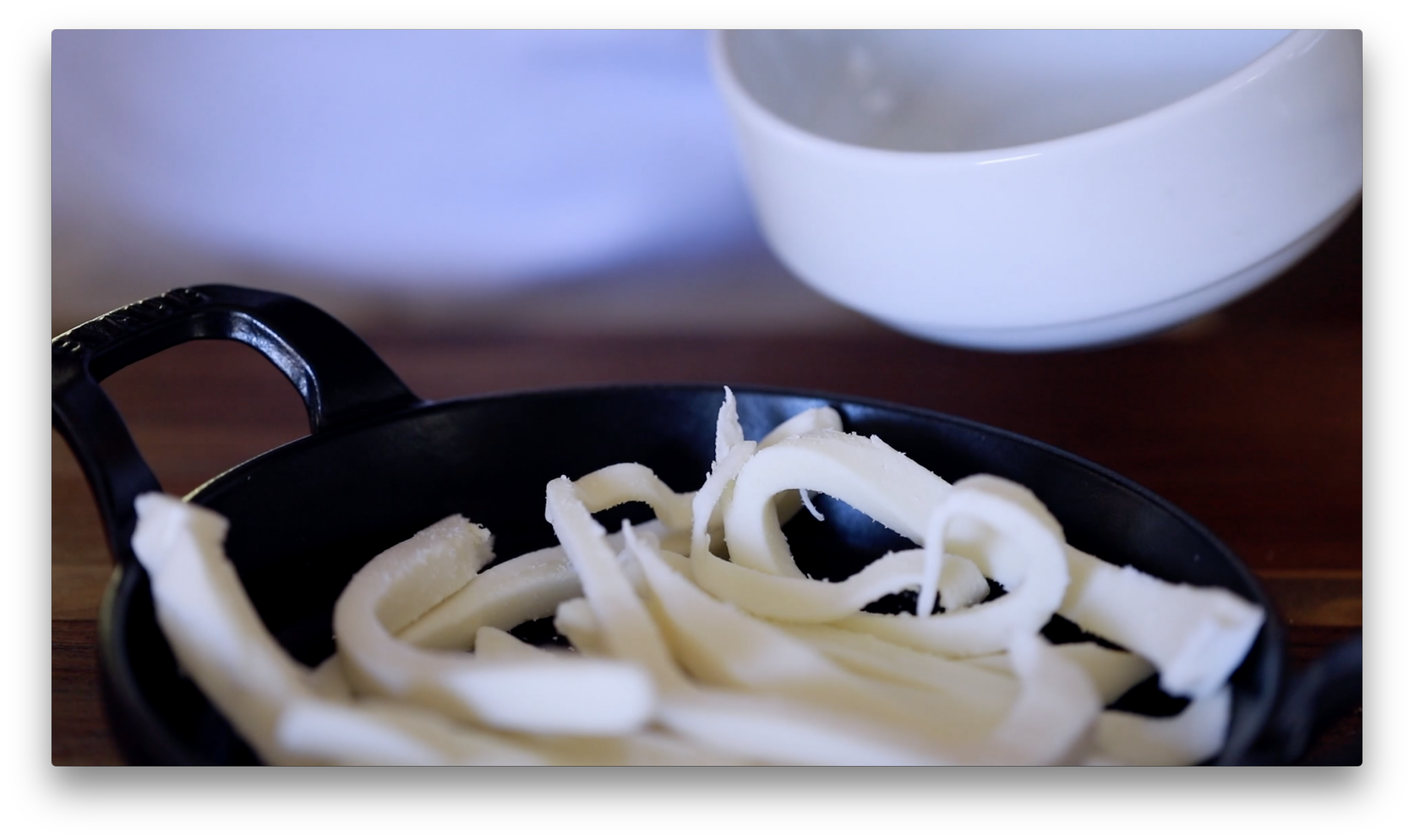 Put the queso Oaxaca in a baking dish such as this cast iron. Bake at 425°F until bubbly and delicious…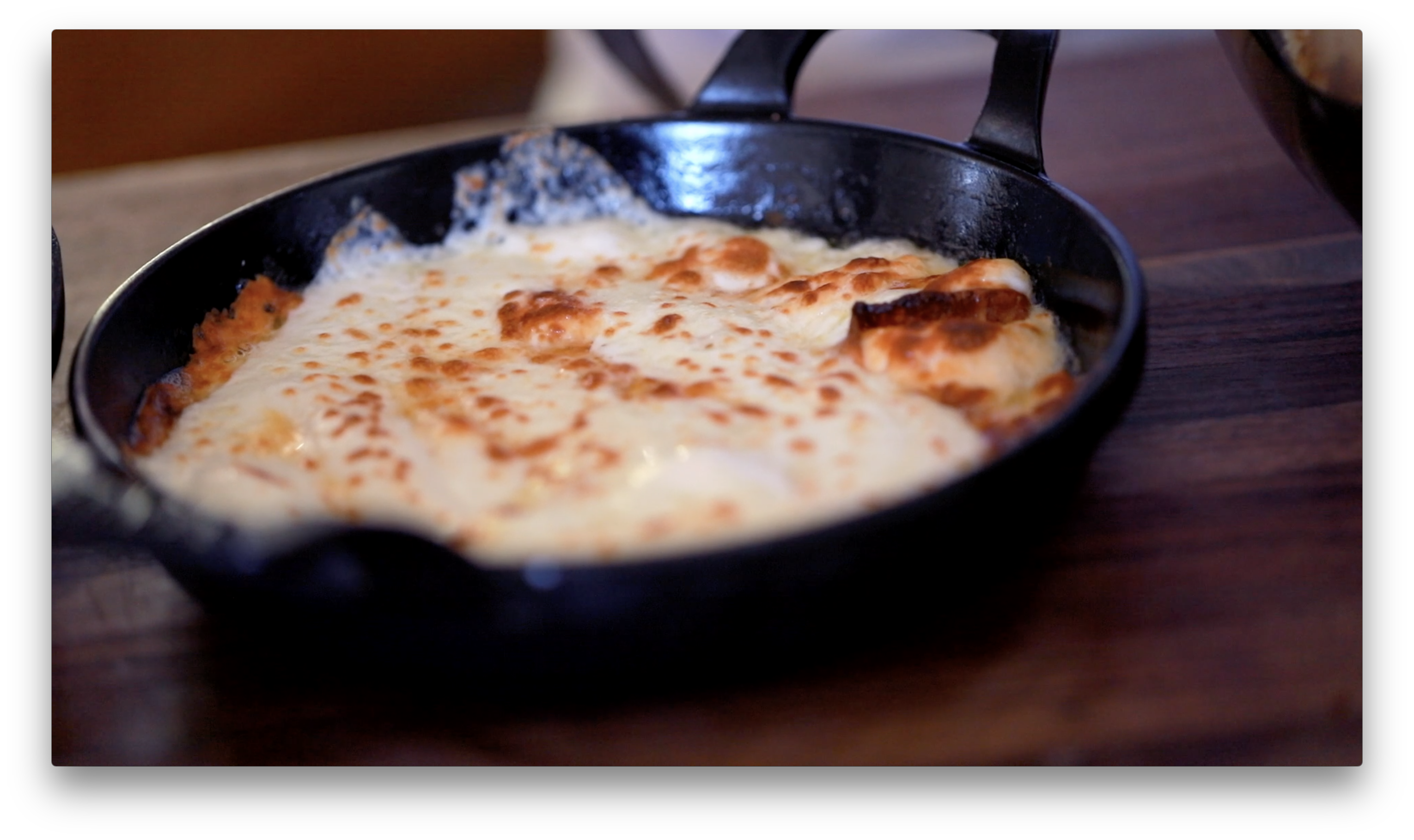 Remove from the oven when ready to serve..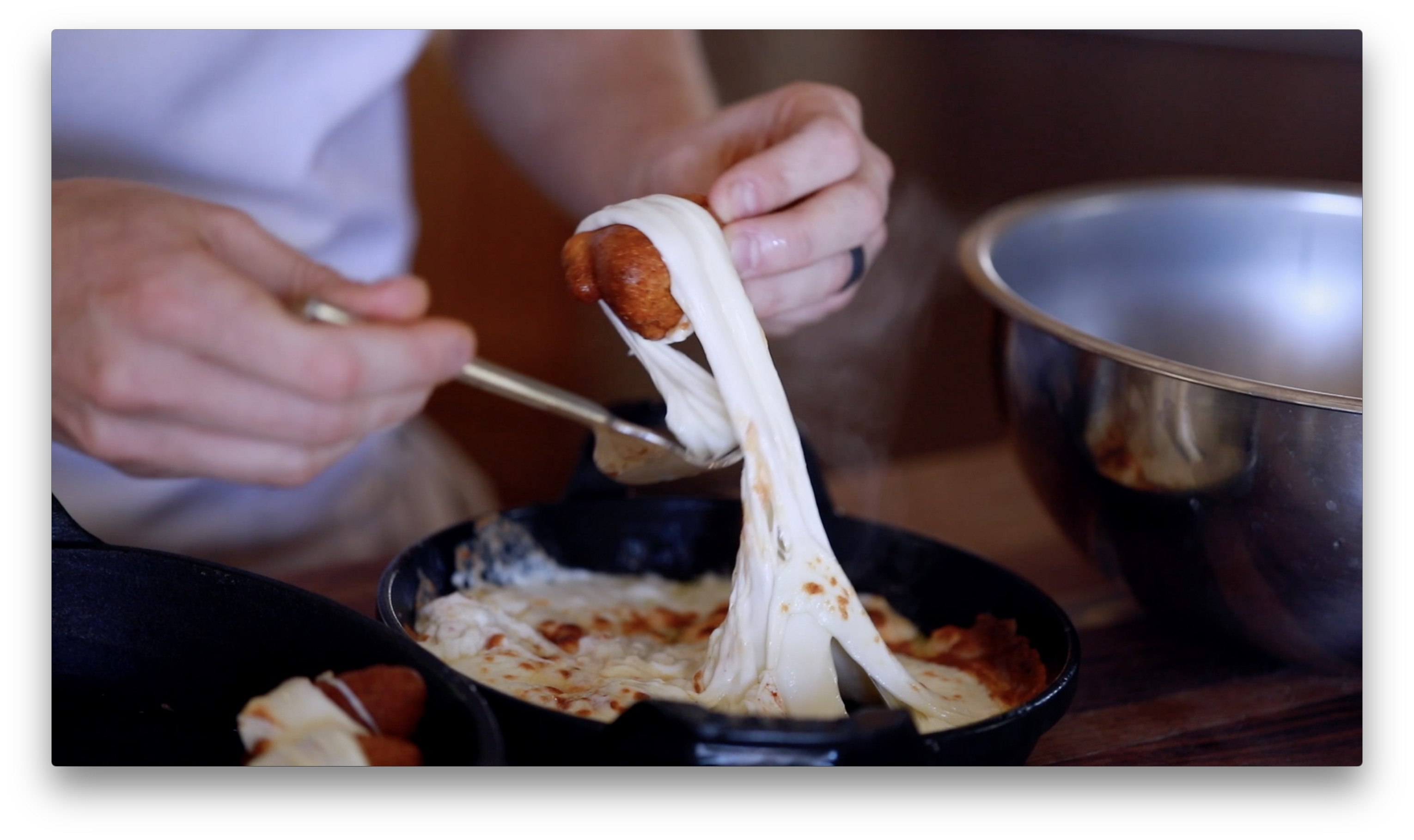 Wrap the seasoned warm hush puppies in your stringy melty cheese….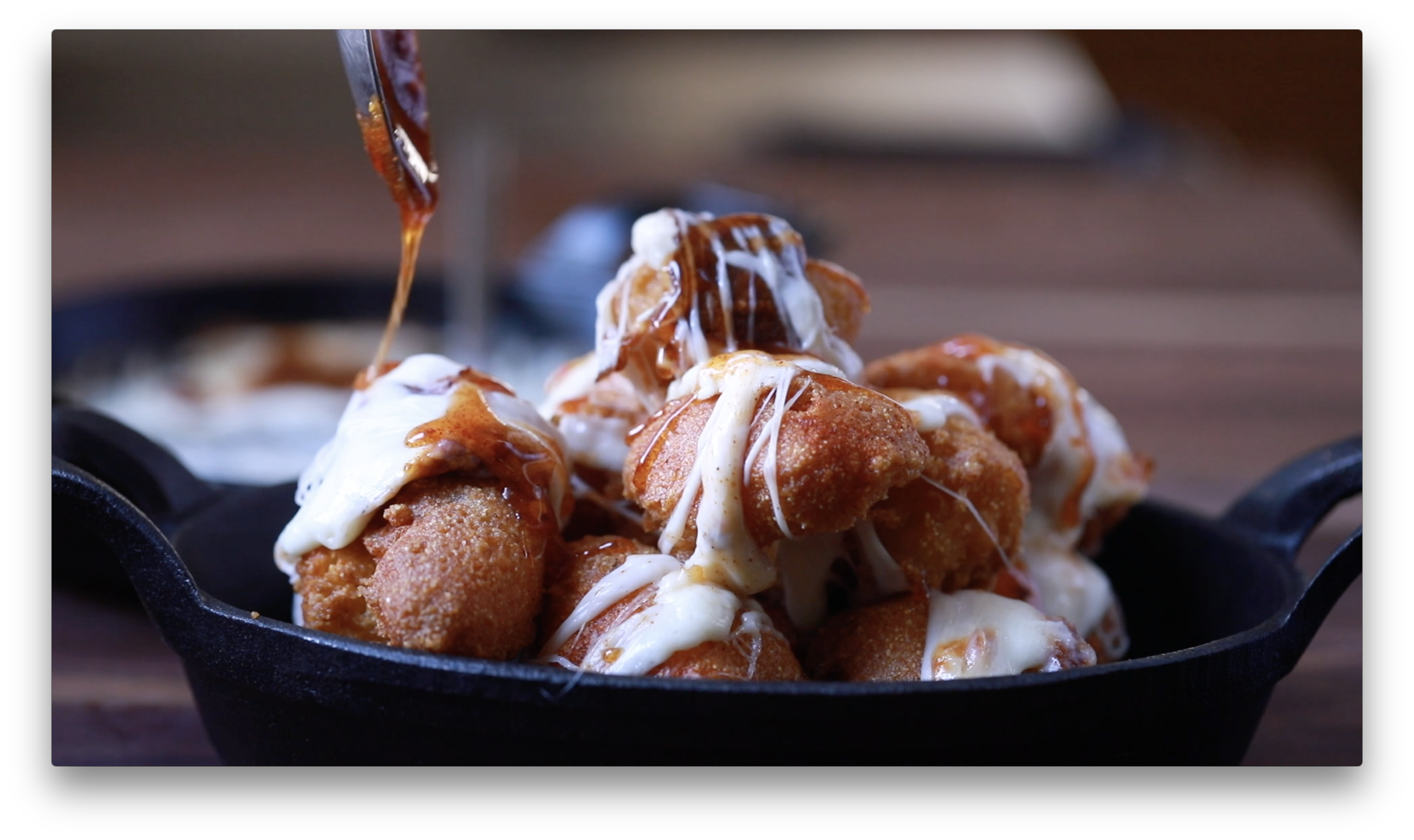 Drizzle with Guajillo Honey…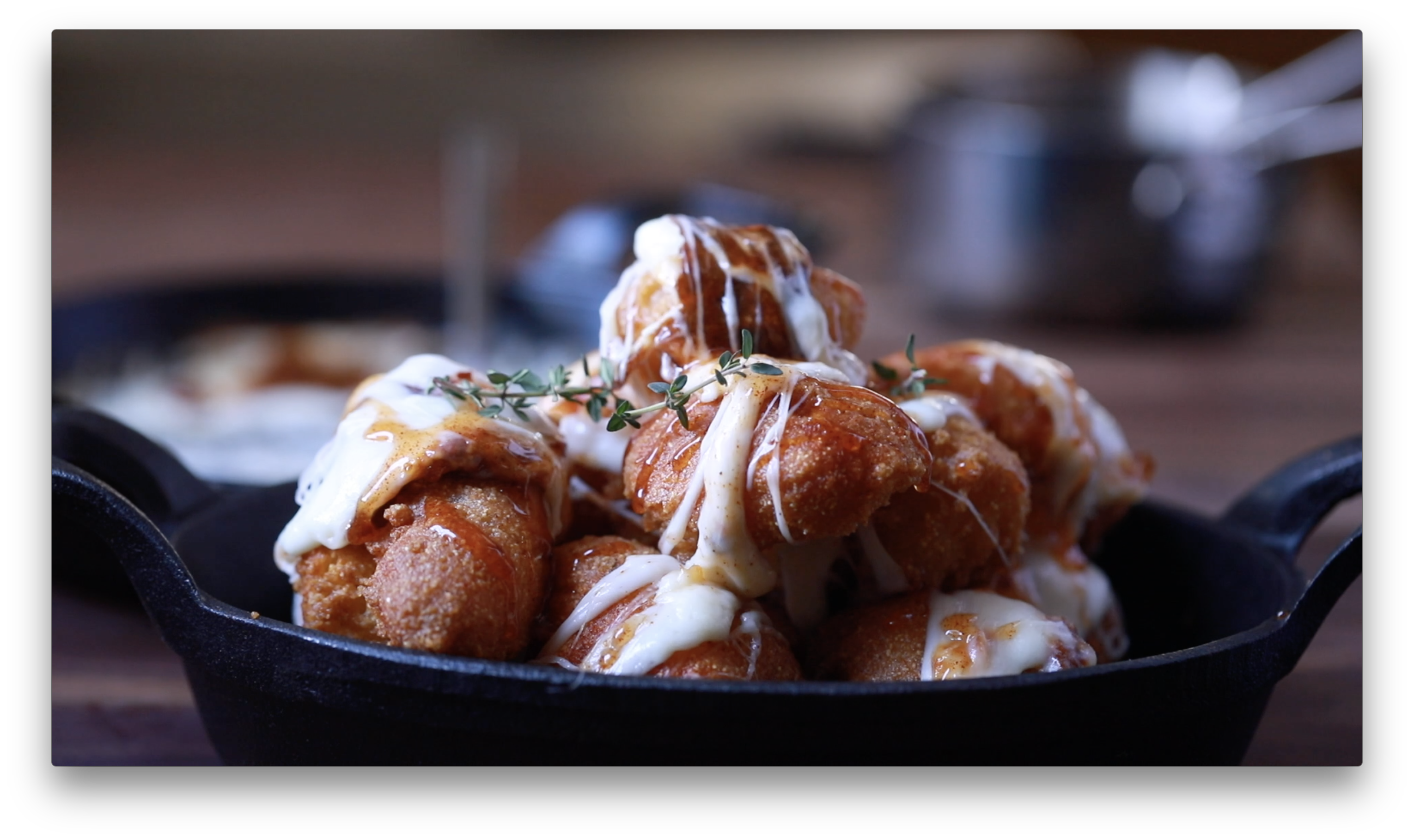 Garnish with fresh Thyme and Enjoy!
Ingredients
Hush Puppy Batter:

3/4 cup buttermilk
1 egg
1/2 cup cake flour
1/2 cup corn meal
1 tbsp baking powder
2 tbsp cornstarch
3 tbsp honey
2 tbsp chopped scallions
salt & pepper

1/2lb Queso de Oaxaca

Spicy Honey:
1/2 cup honey
1 tbsp chili flakes
1 tsp paprika
OR
3 tbsp pureed guajillo chilis
http://www.byrontalbott.com/cheesy-hush-puppies/