In honor of #BreakfastWeek I thought it would be really interesting to see what types of traditional breakfasts people eat around the world! Some things I found more surprising than others, but mostly this research just made me one hungry guy! Here's a few dishes you can expect to see if you visit these places:
---
Brazil
Ham, cheeses, and breads make the base of a traditional Brazilian breakfast. All you need is side of Brazilian brewed coffee and you are good to go!
---
China
Dim Sum, which consists of many small plates of various dishes (dumplings, etc.), can be a traditional Chinese breakfast, lunch, or dinner!
---
Columbia
Columbia is known for their Changua! It's a Columbian breakfast that consists of an egg poached in milk and water!
---
Egypt
"Foul Madamas" is a mixture of fava beans, chickpeas, garlic, lemon juice, olive oil and diced veggies. Top that with some fresh spices and a couple of hardboiled eggs and you have a traditional Egyption breakfast!
---
England
An "English Breakfast" is very similar and was quite the influence on the American breakfast. Made up of eggs, bacon and sausages, fresh produce, baked beans, and a hot cup of english tea.
---
France
Croissants, pastries, fresh breads, butter and marmalade…those are the key ingredients to a sweet French breakfast!
---
Germany
In Germany it's common to start you day with a serving of sliced meats, cheeses, fresh baked bread and a hearty sausage link!
---
India
"Idli" is an Indian breakfast cake made with black lentils, rice, and is topped with sambar and chutney! A very common breakfast in India.
---
Iran
A traditional Iranian Breakfast consists of Naan bread with a jam or butter spread! Simple, but effective.
---
Israel
Israel is know for their shakshuka breakfast! It consists of eggs cooked in a spicy tomato sauce and is served with pita bread!
---
Italy
Italians keep it simple…cappuccino, croissant, DONE.
---
Japan
A traditional Japanese breakfast starts with a bowl of miso soup, followed by steamed white rice and various other side dishes. Common sides are grilled fish, japanese pickles, nori (dried seaweed), and natto (made from fermented soybeans).
---
Korea
The Korean egg roll is commonly eaten for breakfast in Korea. It's simply a different take on the omelette we all know and love—rolled and sliced like a wrap.
---
Mexico
Chilaquiles is a traditional Mexican breakfast and it is DELICIOUS! Think morning nachos…tortilla chips, topped with a spicy red sauce, cotija cheese, avocado and a fried egg. So dang good!
---
United States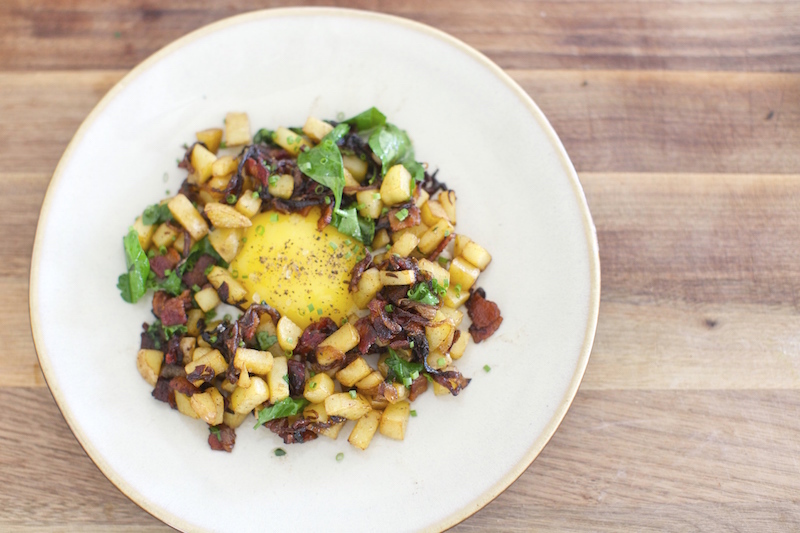 And the cornerstone of the American Breakfast is…EGGS, BACON, & POTATOES! Throw in a stack of warm Blueberry Pancakes drizzled in maple syrup and you've got a traditional American breakfast.
---
So many places to visit and so many breakfasts to try!