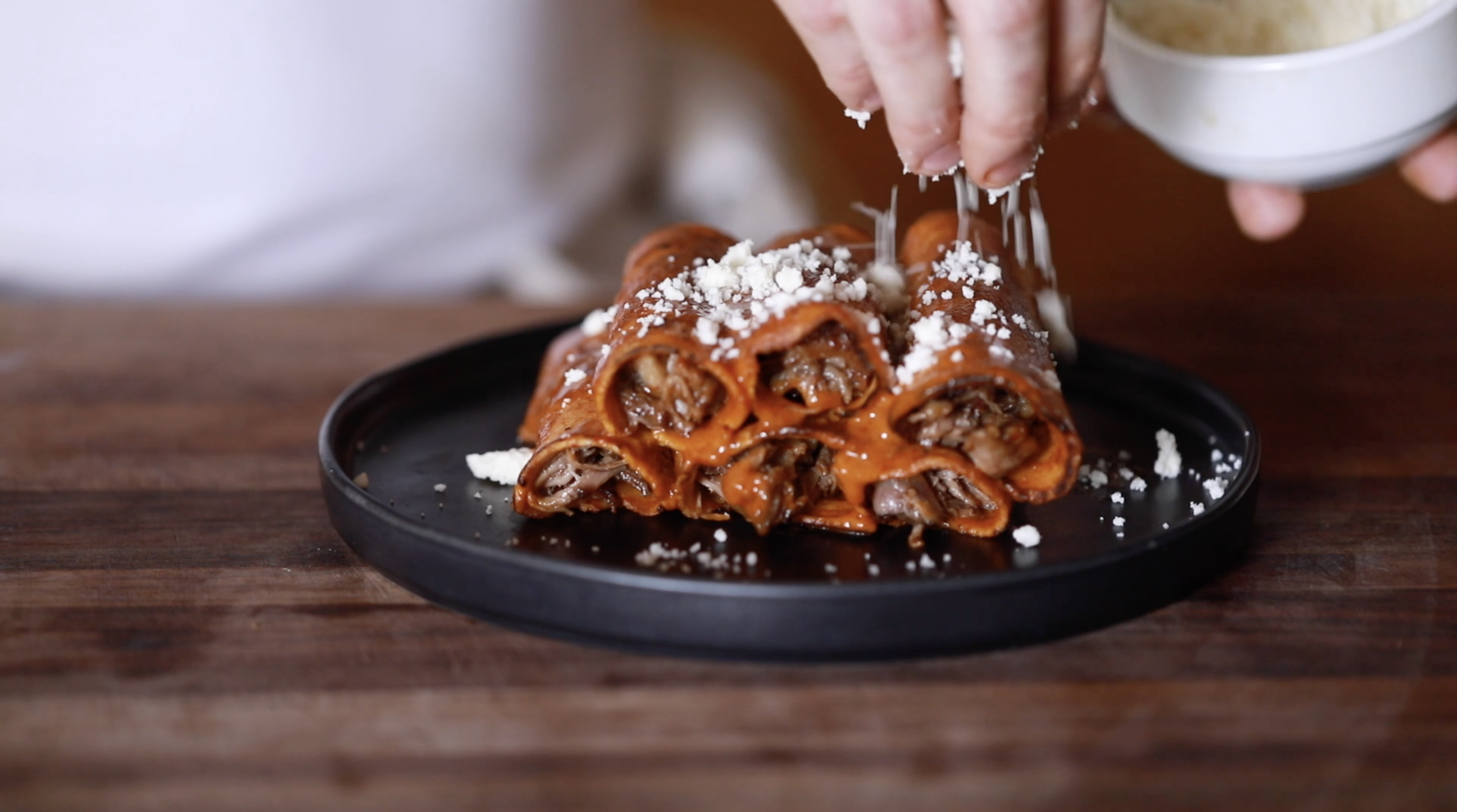 This is a truly authentic enchilada. So simple but made with care. Its a very hearty dish. The smokey sweetness from the guajillo chiles, and the richness from the oxtails fatty meat and bones. Topped with a refreshing crumble of cotija cheese. A very delicious combination.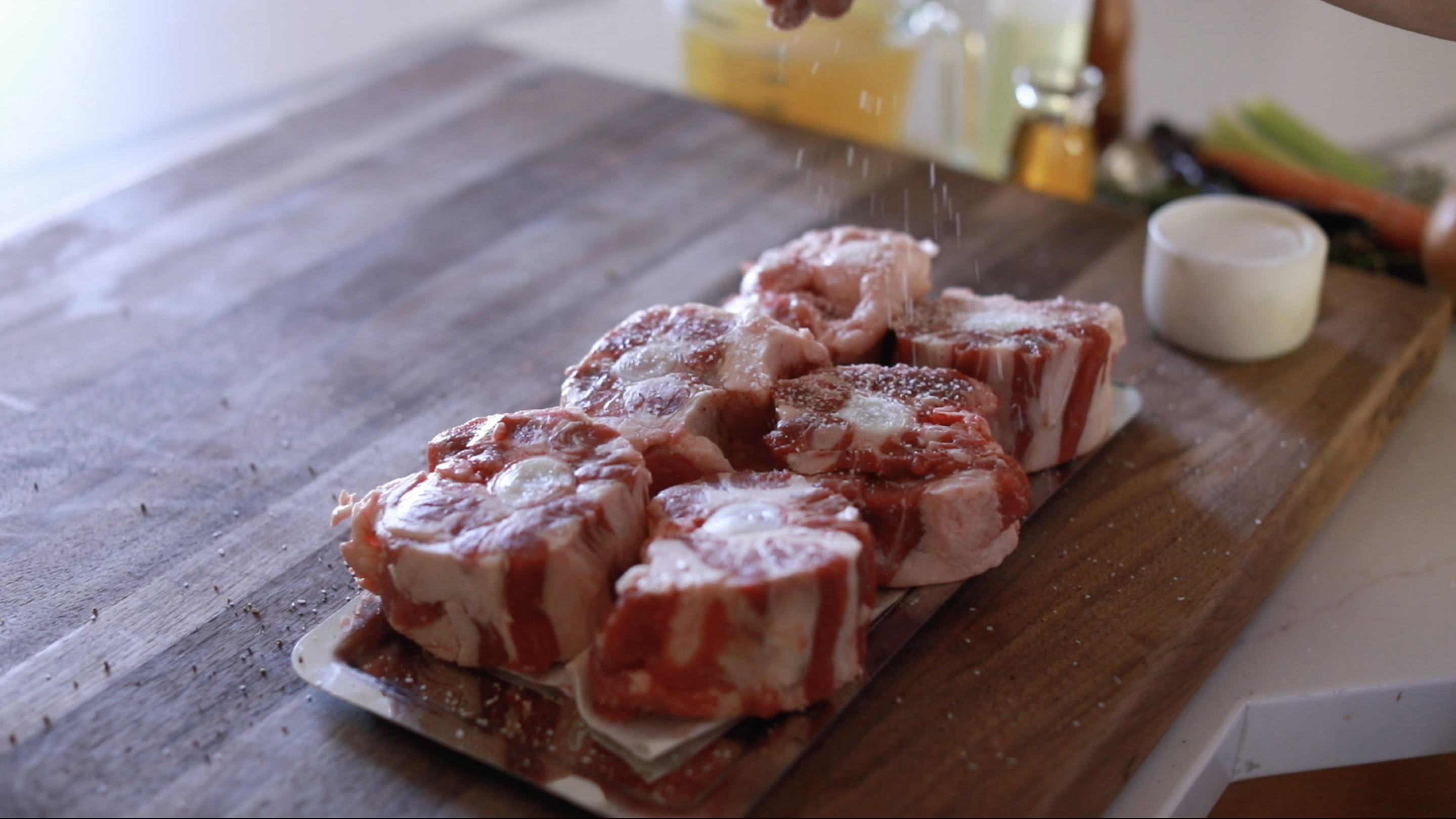 Season the oxtails all around with salt and pepper generously. Try to find fatty cuts at your market to make a more well bodied sauce when braising.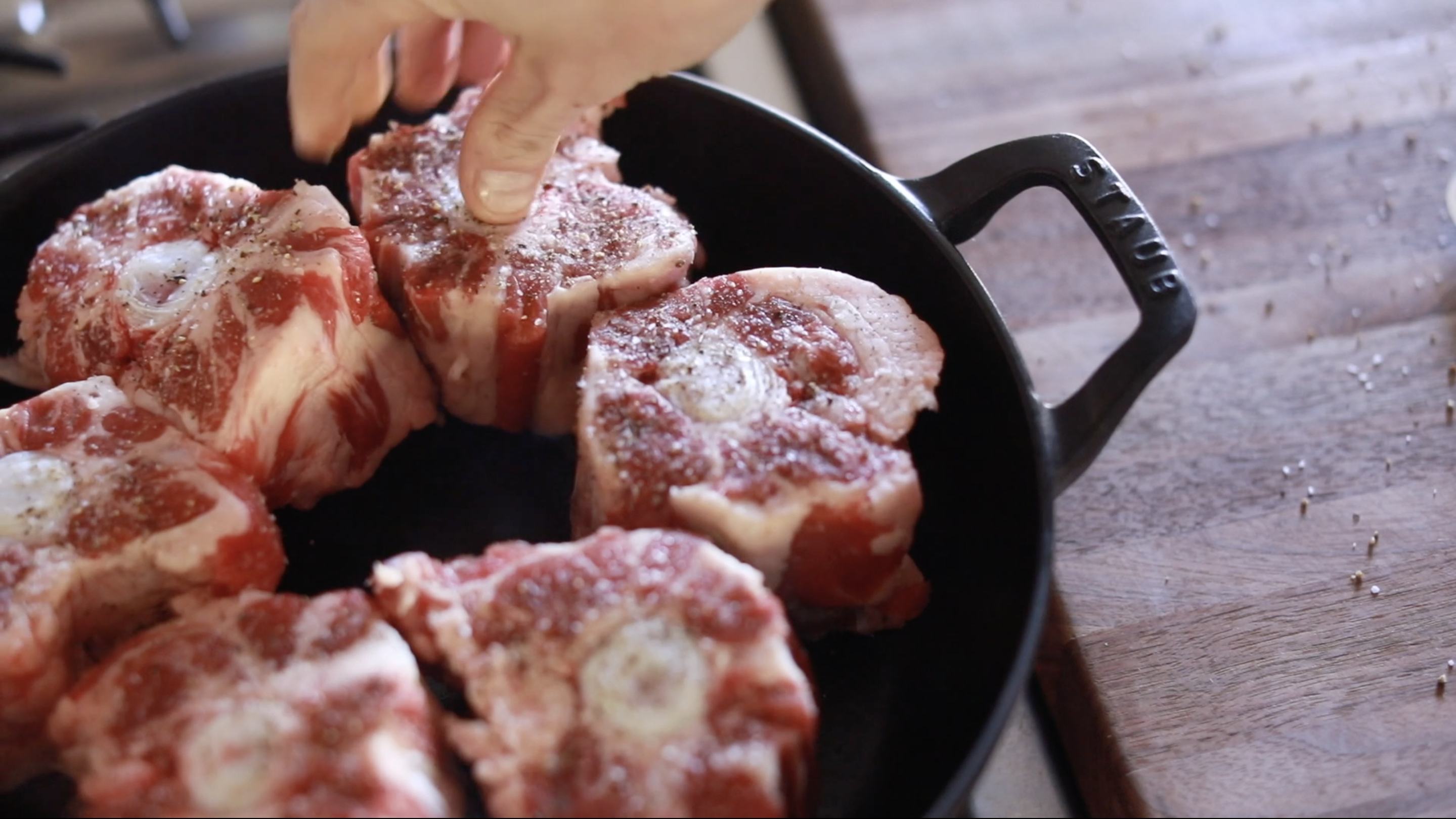 In a deep braising pot sear the oxtails until golden on high heat. A well seasoned cast iron does the trick. If you dont have one then any pot will do just fine.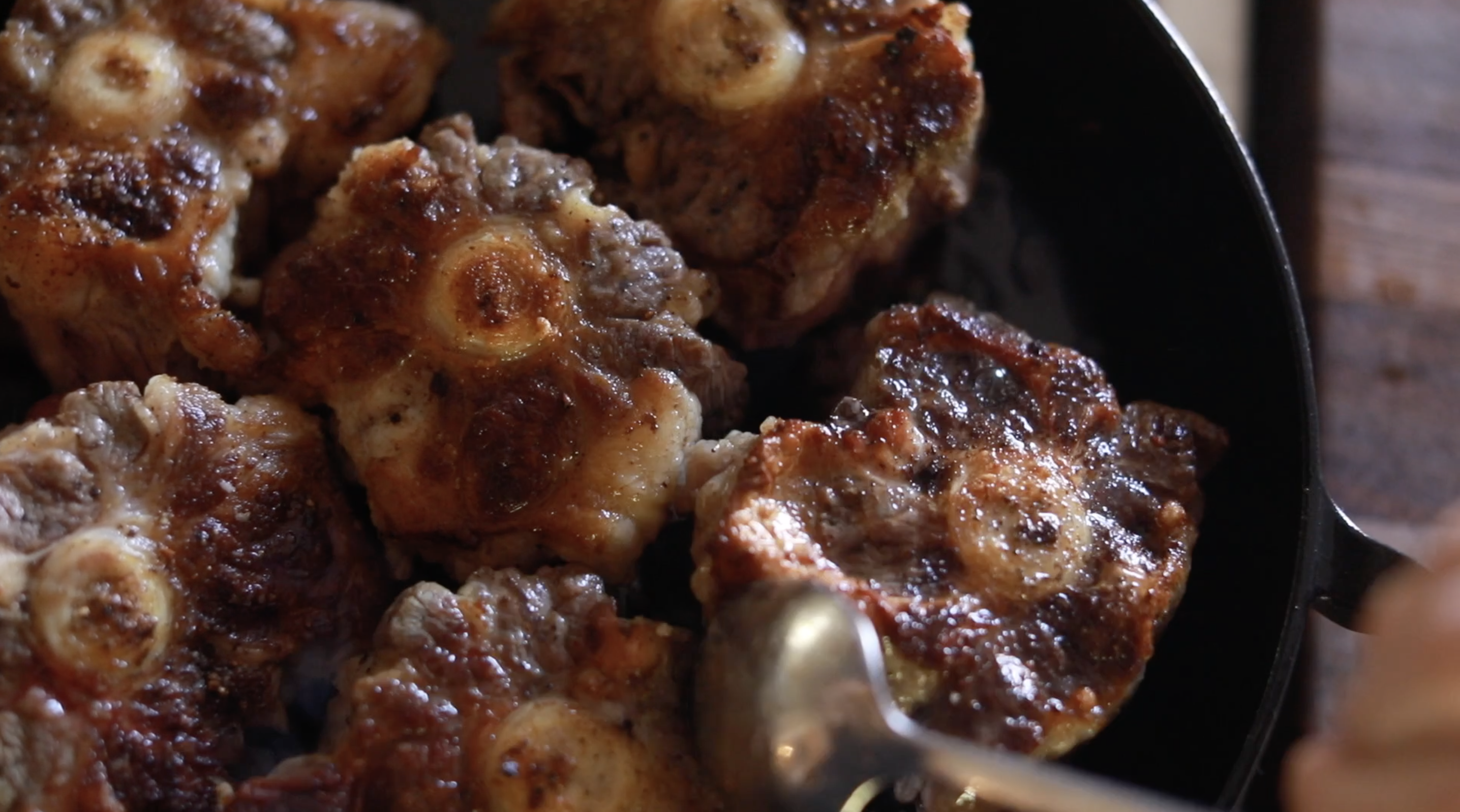 Flip the oxtails and continue to sear the other side until crispy golden.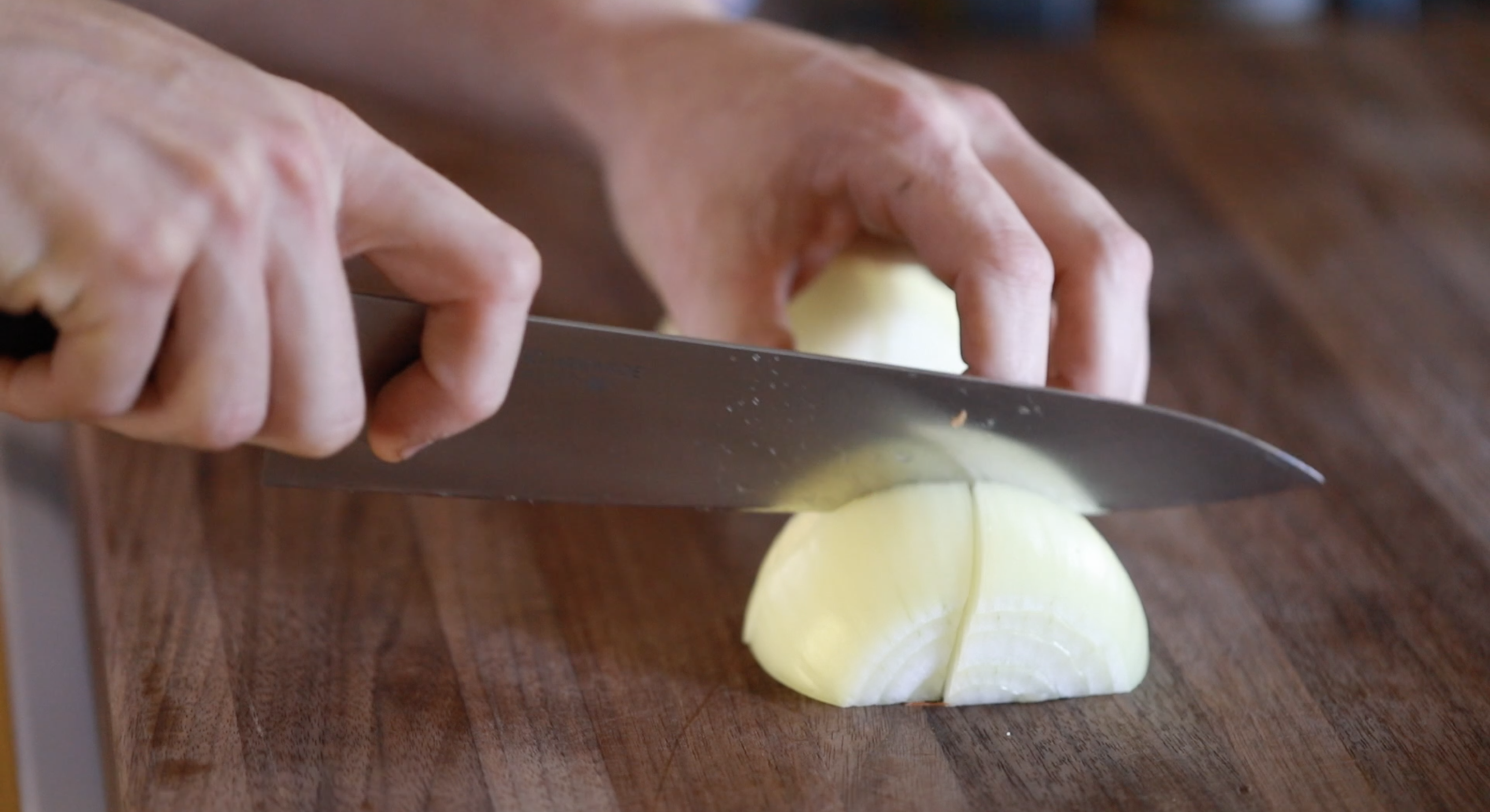 While your meat is searing you can prep your mirepoix (Carrots, celery, onions). Quarter one onion.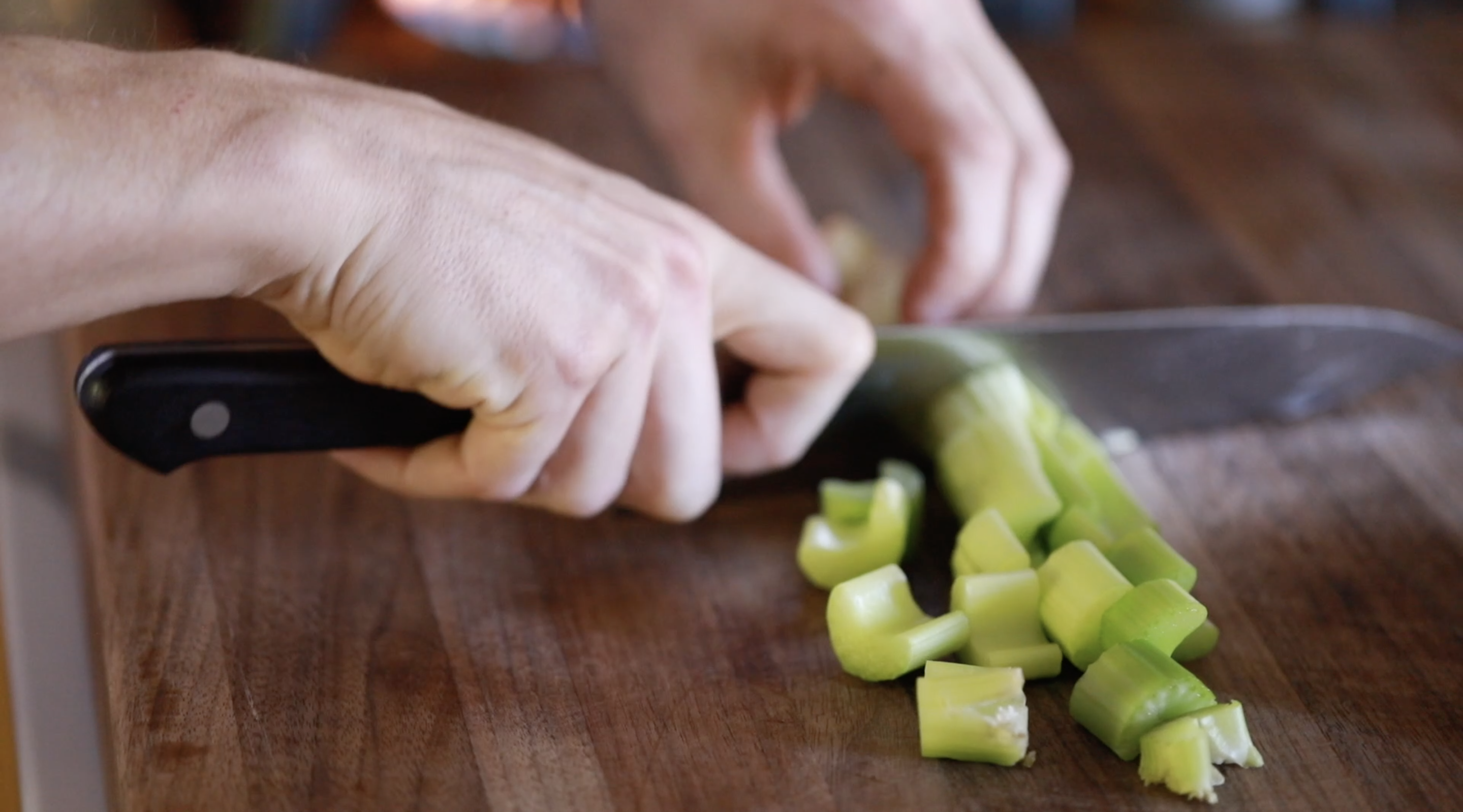 Rough chop a couple stalks of large celery.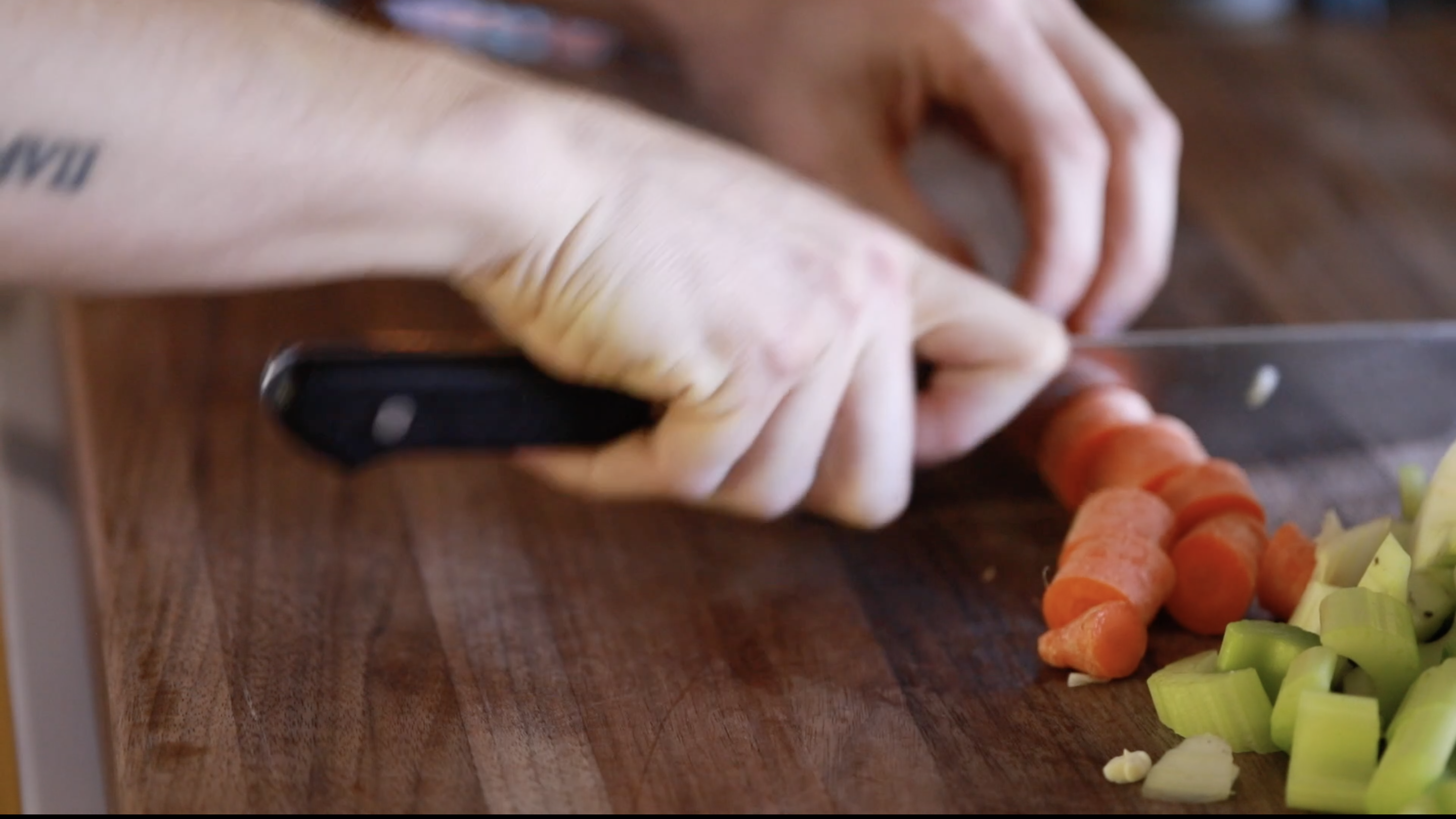 Rough chop a large carrot.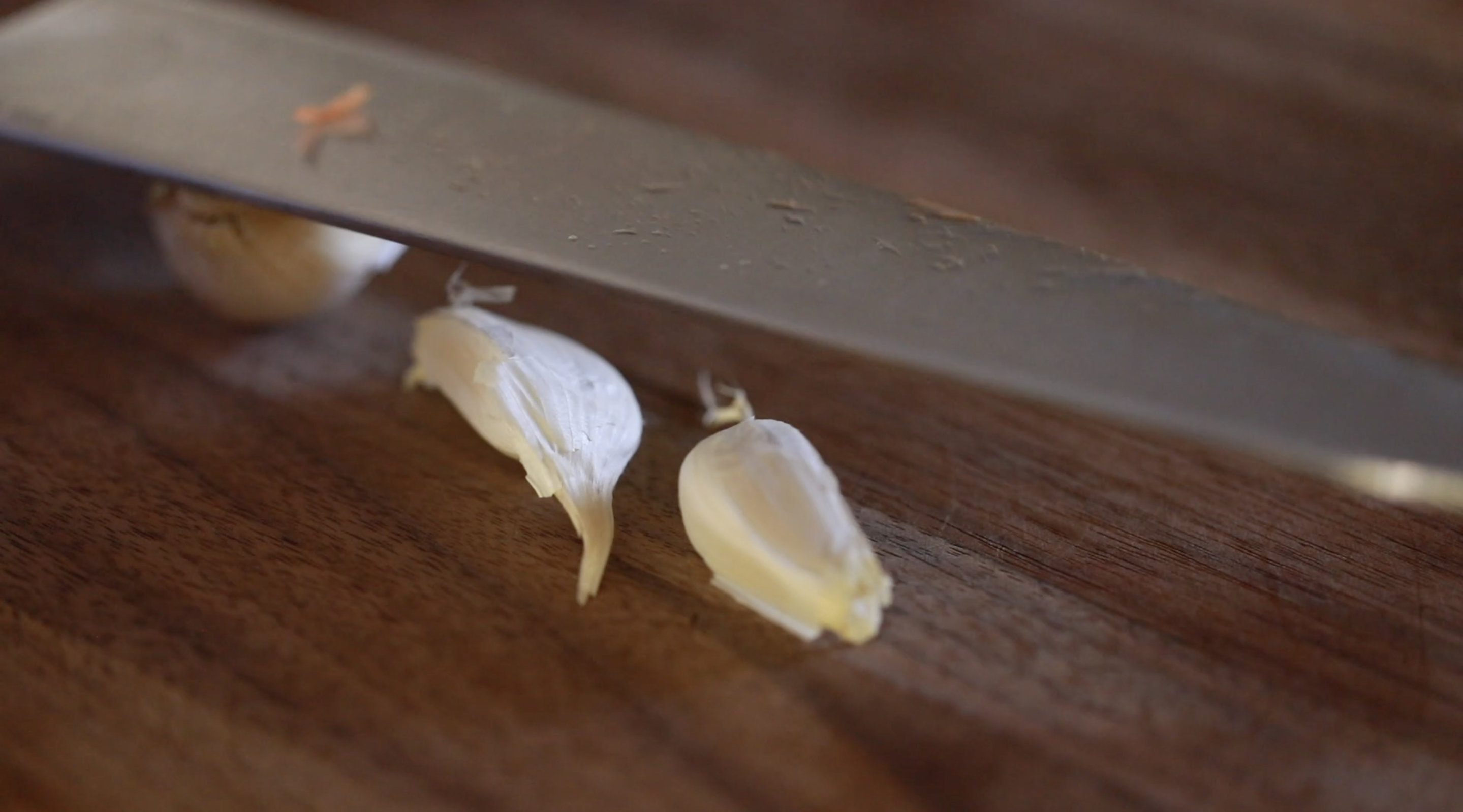 peel three cloves of garlic. A quick whack with the side of your chefs knife works perfectly.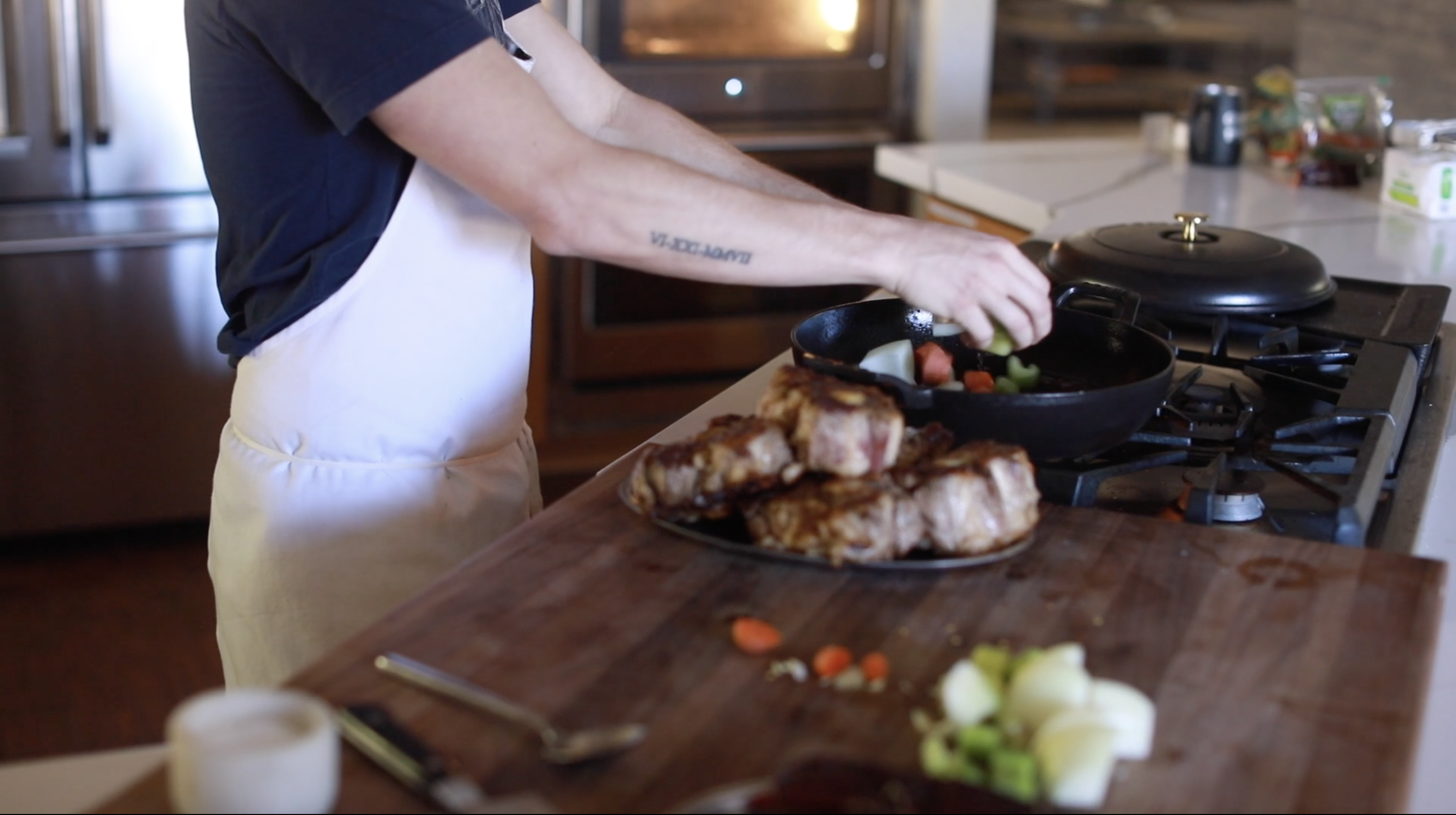 Remove the Oxtails from the pot and set aside. Reserve the fat in the pot and saute your mirepoix on high heat until theyre a dark caramelized color to give you a richer sauce. Remember those fatty cuts of meat we mentioned? Thats where this comes in.
add some aromatics to your vegetables. Some thyme, bayleaf and rosemary.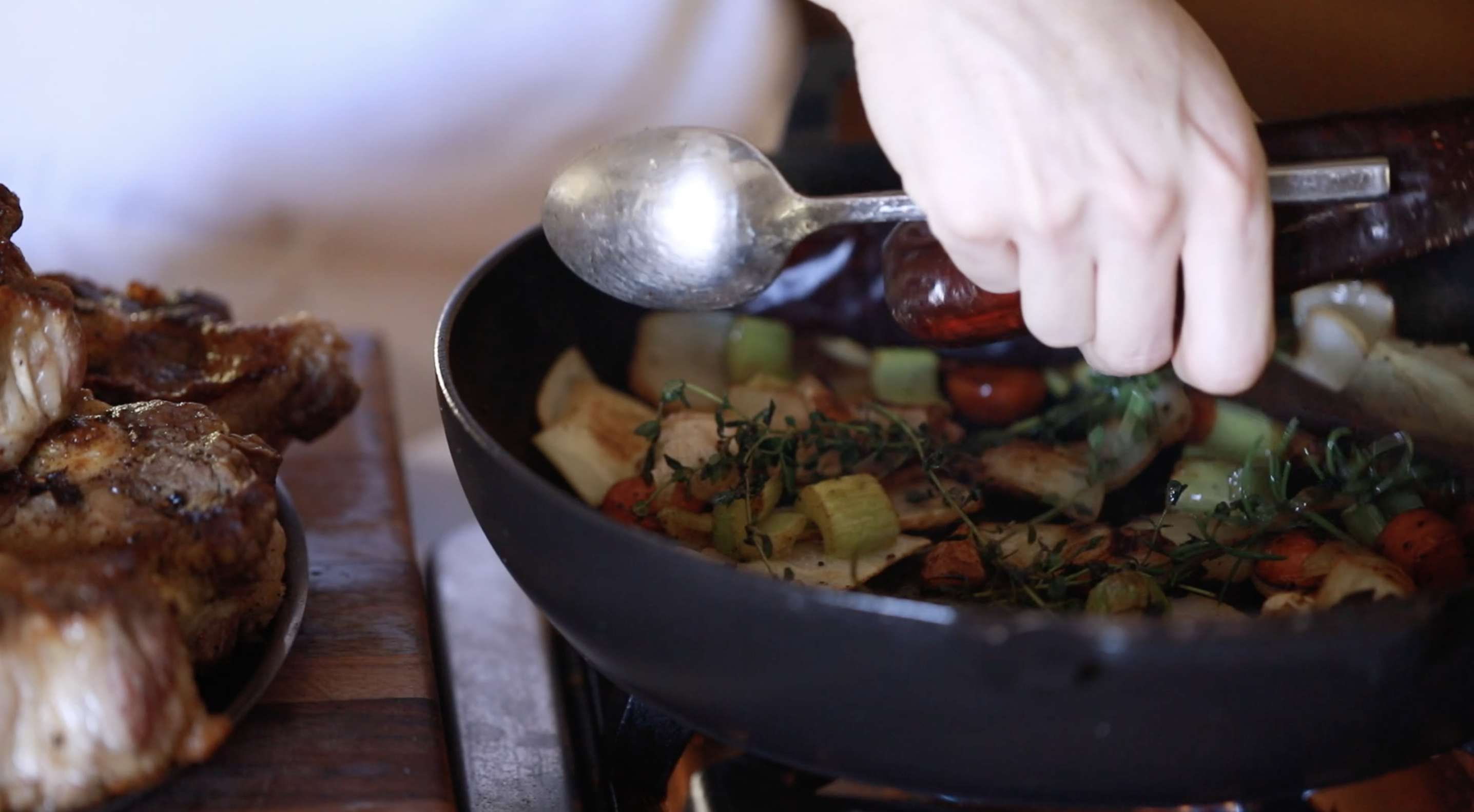 Toss in three seeded chile guajillos and continue to saute.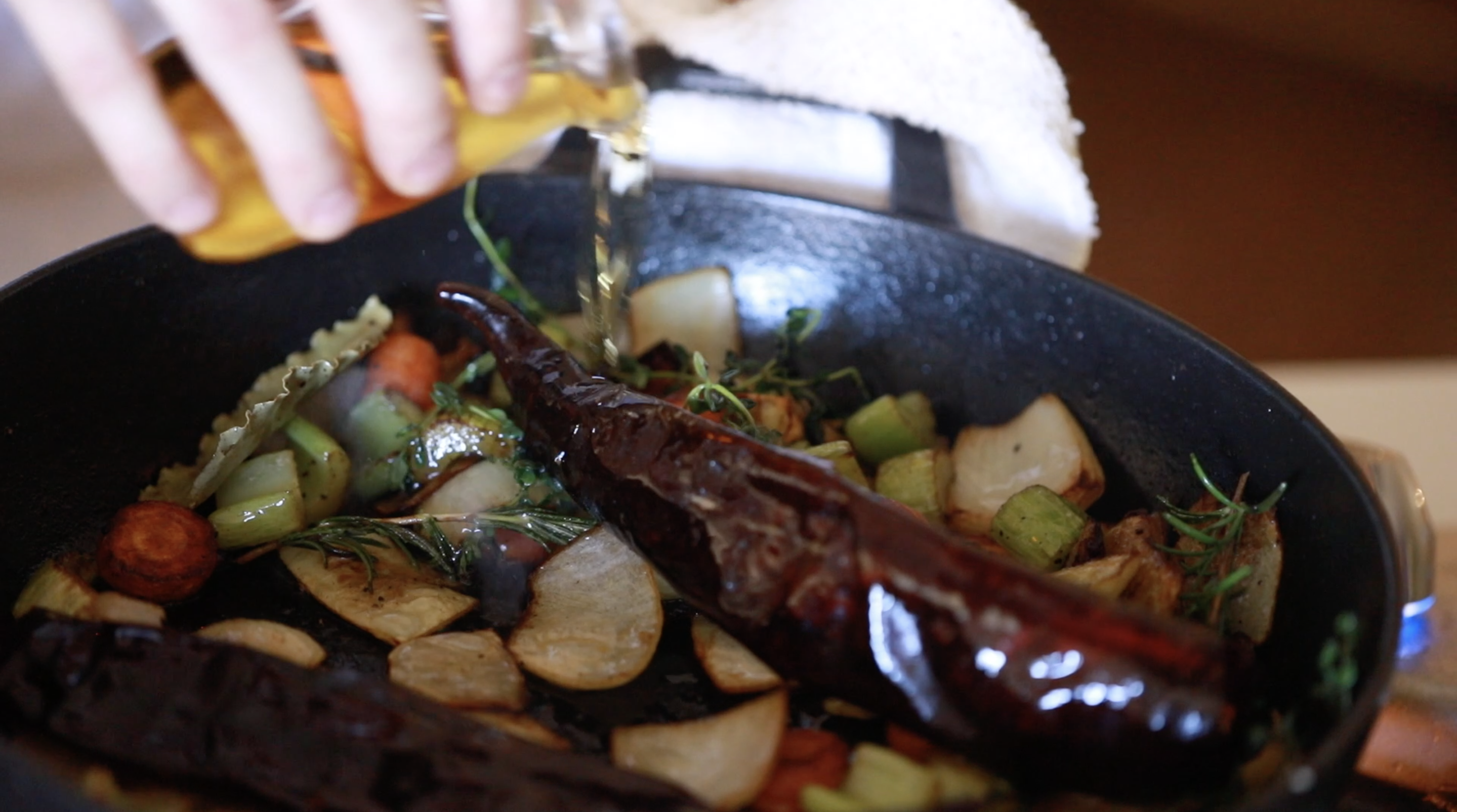 Remove your pan from the heat and carefully pour in four ounces of bourbon. Return pot to the heat and cook off alcohol.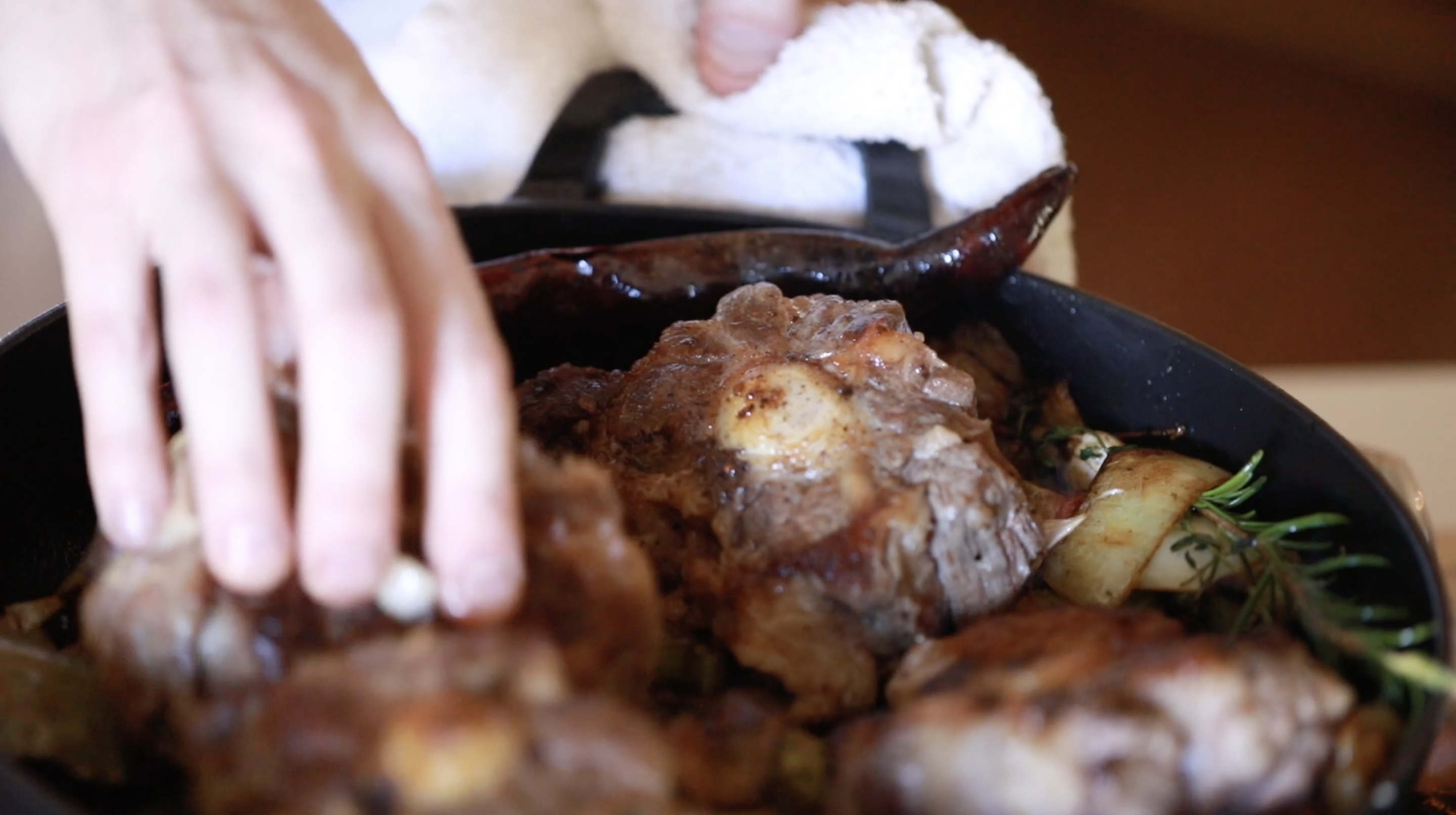 Return the juicy oxtails to the pot in a uniformed evenly distributed fashion.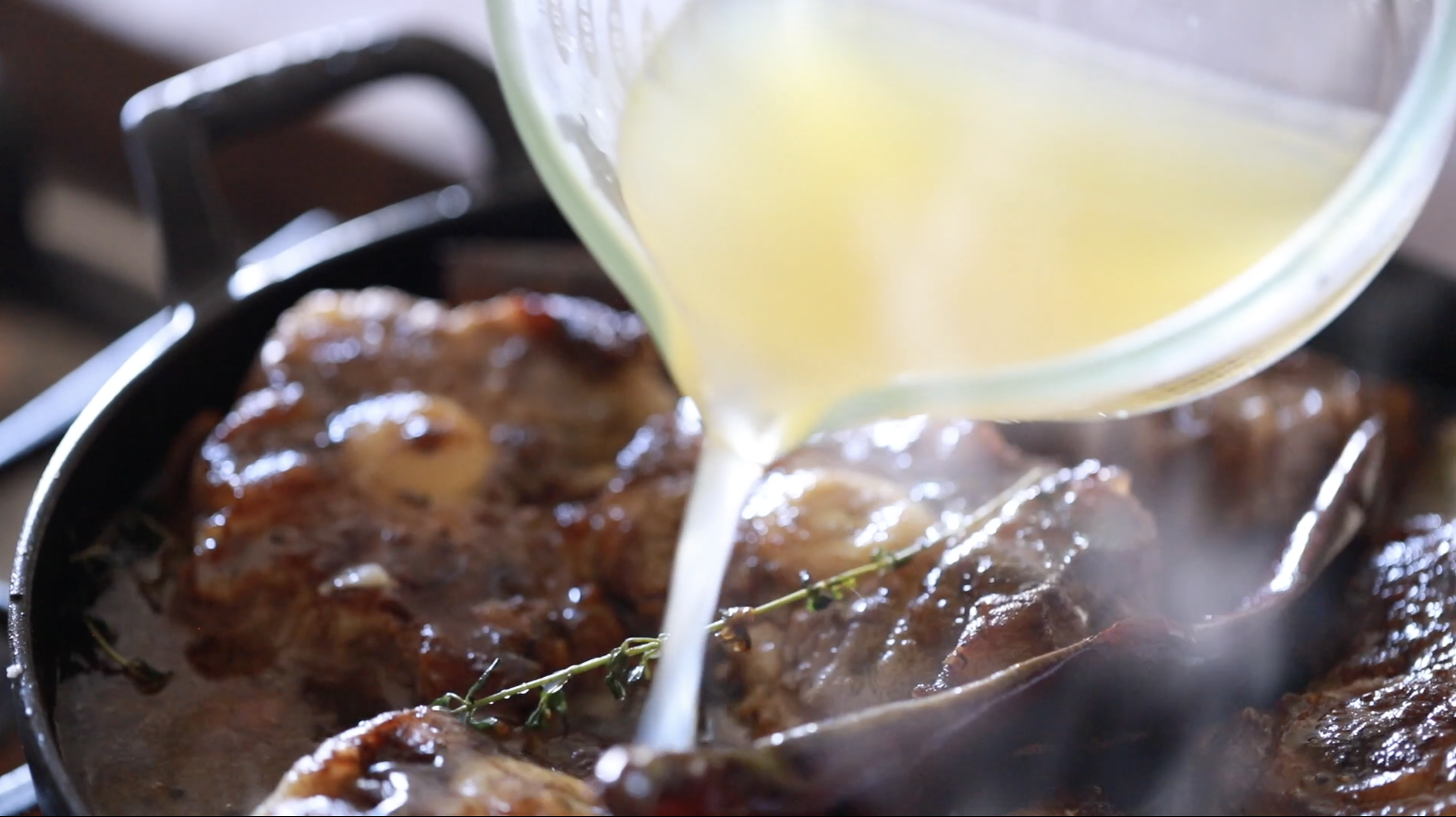 Add enough chicken stock to cover and season with salt. Bring the heat to low.
Cover tightly and let it braise until fork tender falling off the bone. It should take an estimated five to six hours.
While your braise is going youll have plenty of time to make your tortillas. Now this is a dough which usually gets adjusted with feel. Measure out 145 grams of maseca or about 1 1/2 cups.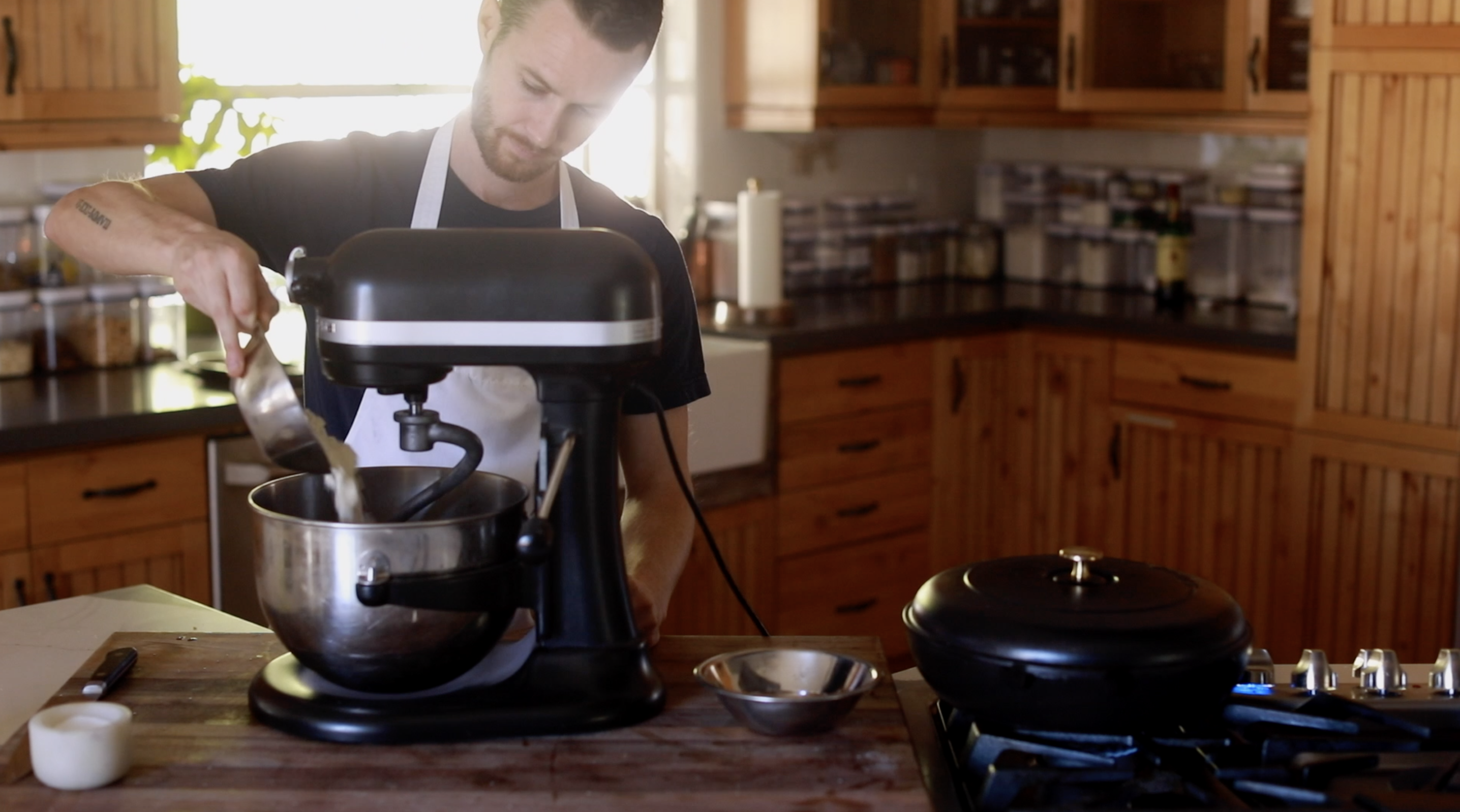 You can mix this all by hand traditionally, but using a stand mixer really helps get the job done quicker and efficiently.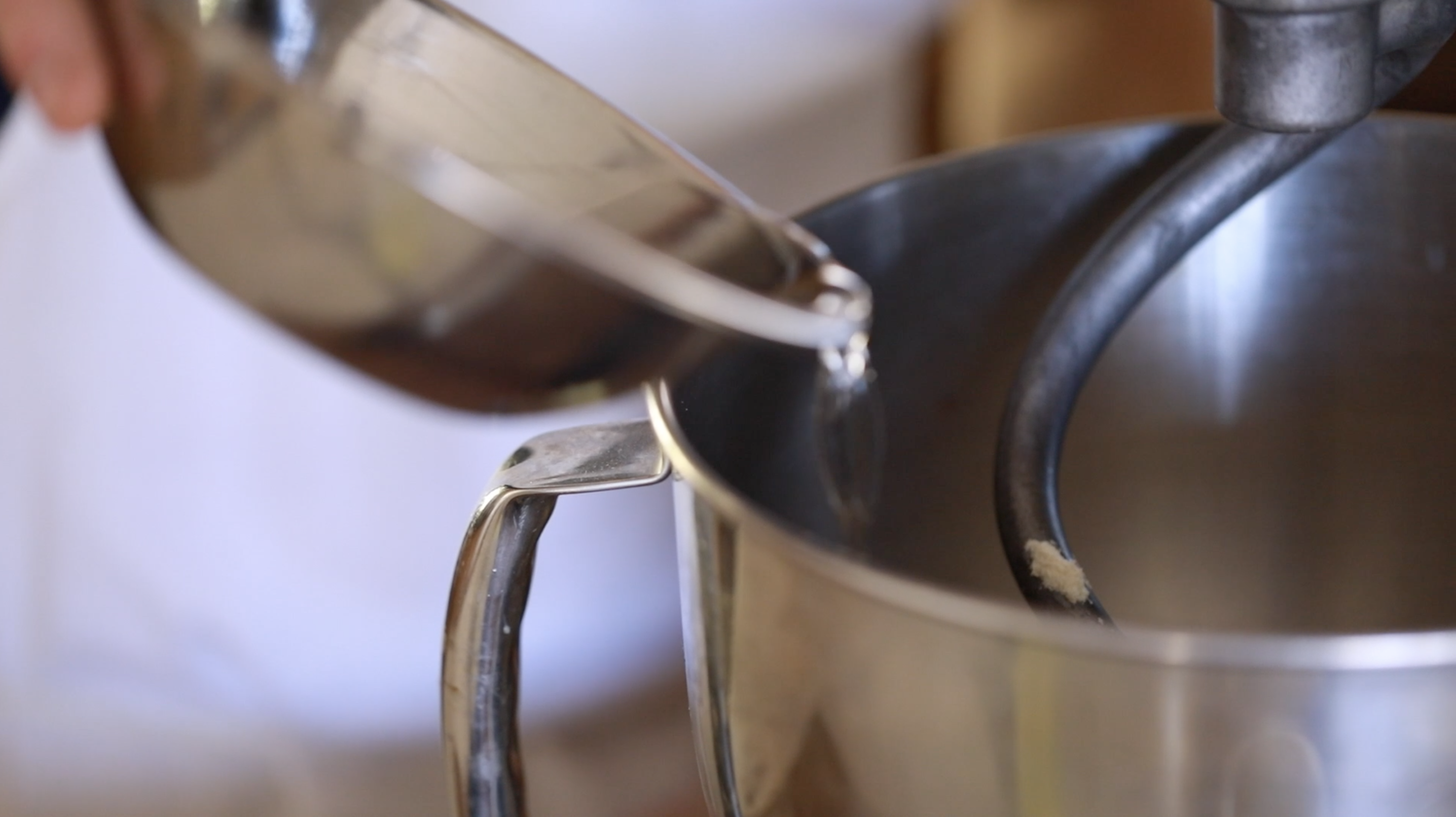 Add 185 grams of warm water to the maseca and mix with the dough hook connection. Quick tip, season your water with salt so it dissolves and evenly seasons your dough.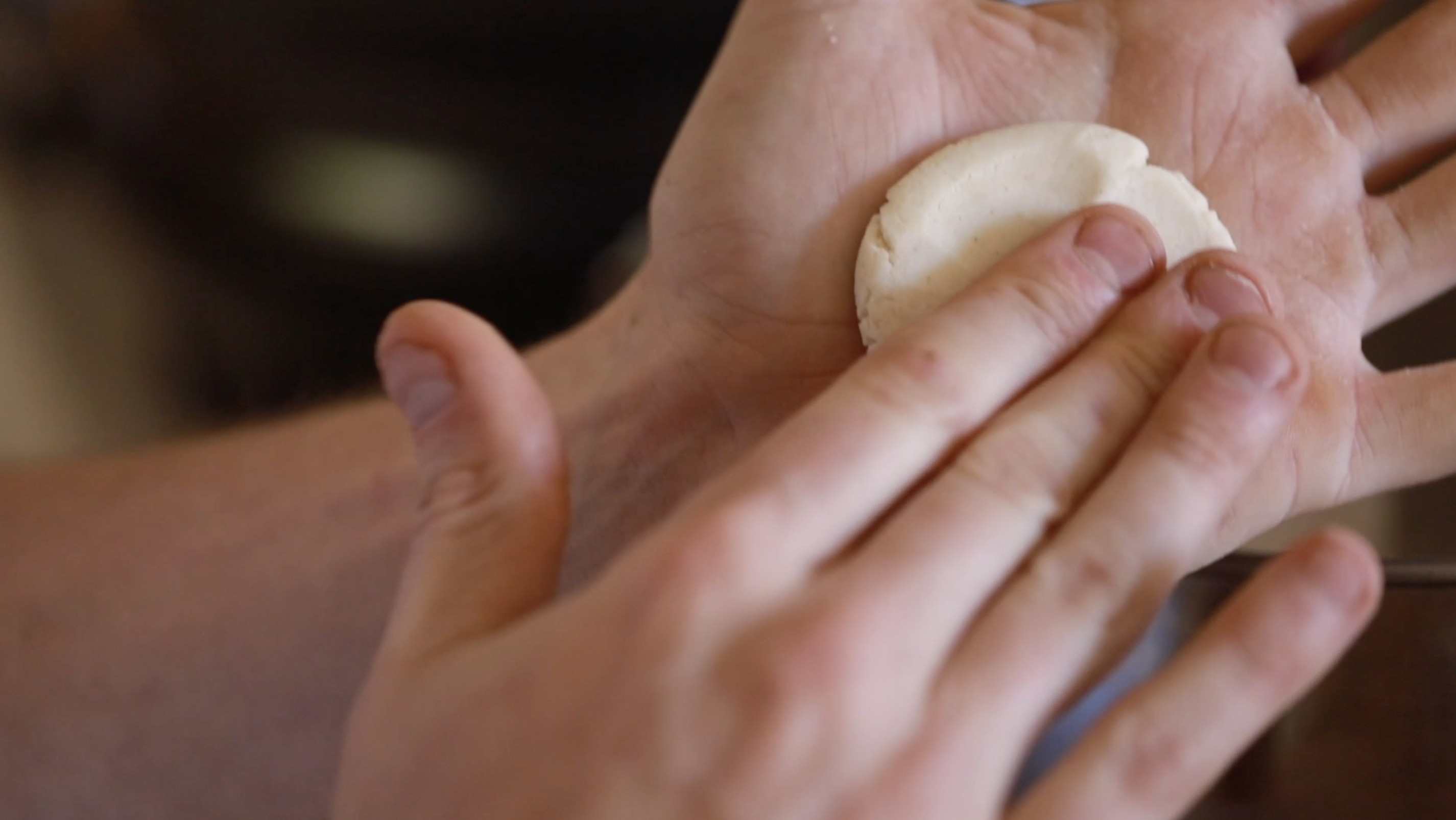 Once the dough comes together, test a piece by rolling it up with your hands. If it sticks its too wet and needs more maseca. If the edges are cracked it means your masa is too dry and needs water. Trial and error is the game with making tortilla masa. Practice makes perfect!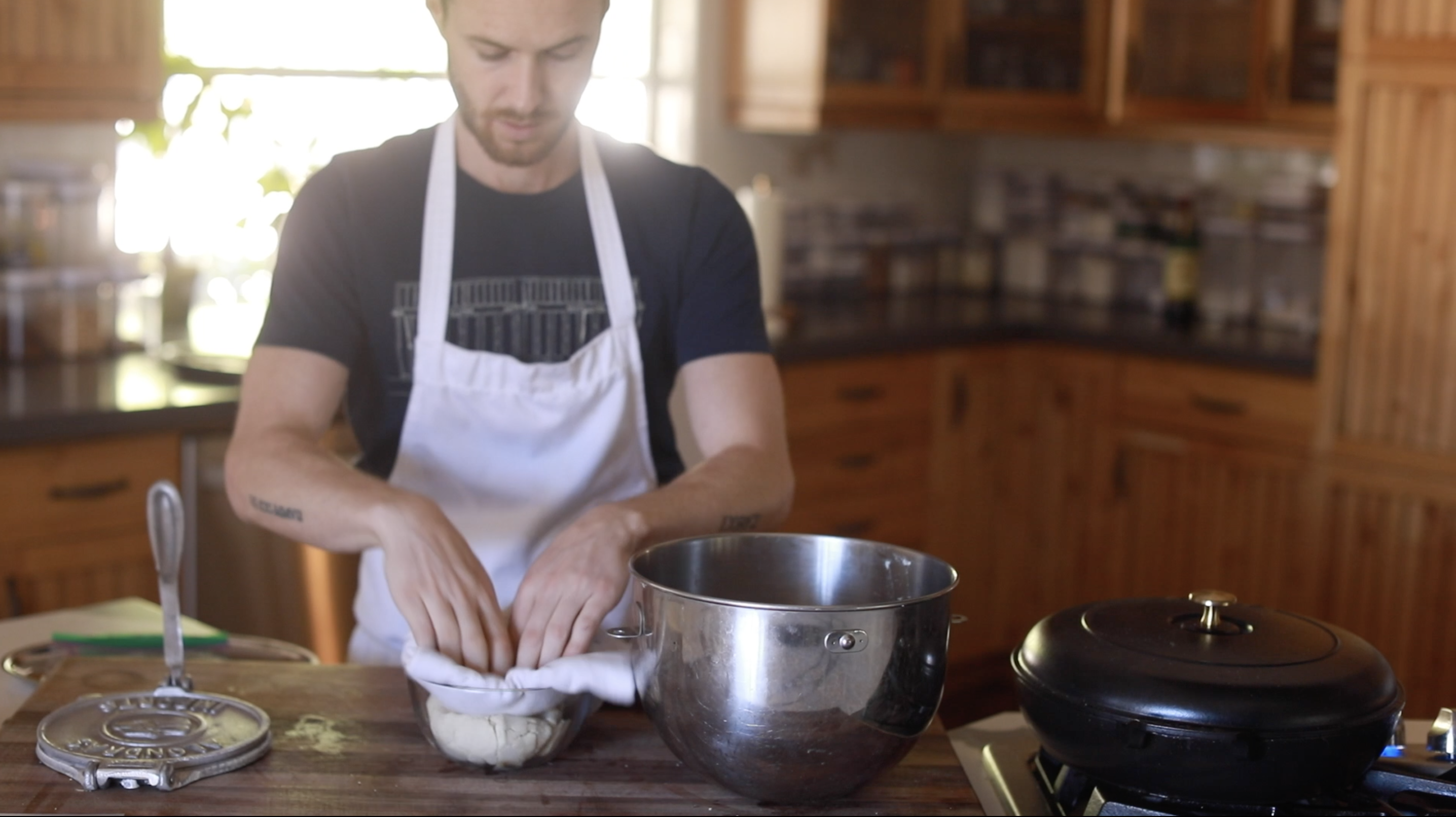 When your dough is to your liking keep it covered with a damp towel while you form tortillas.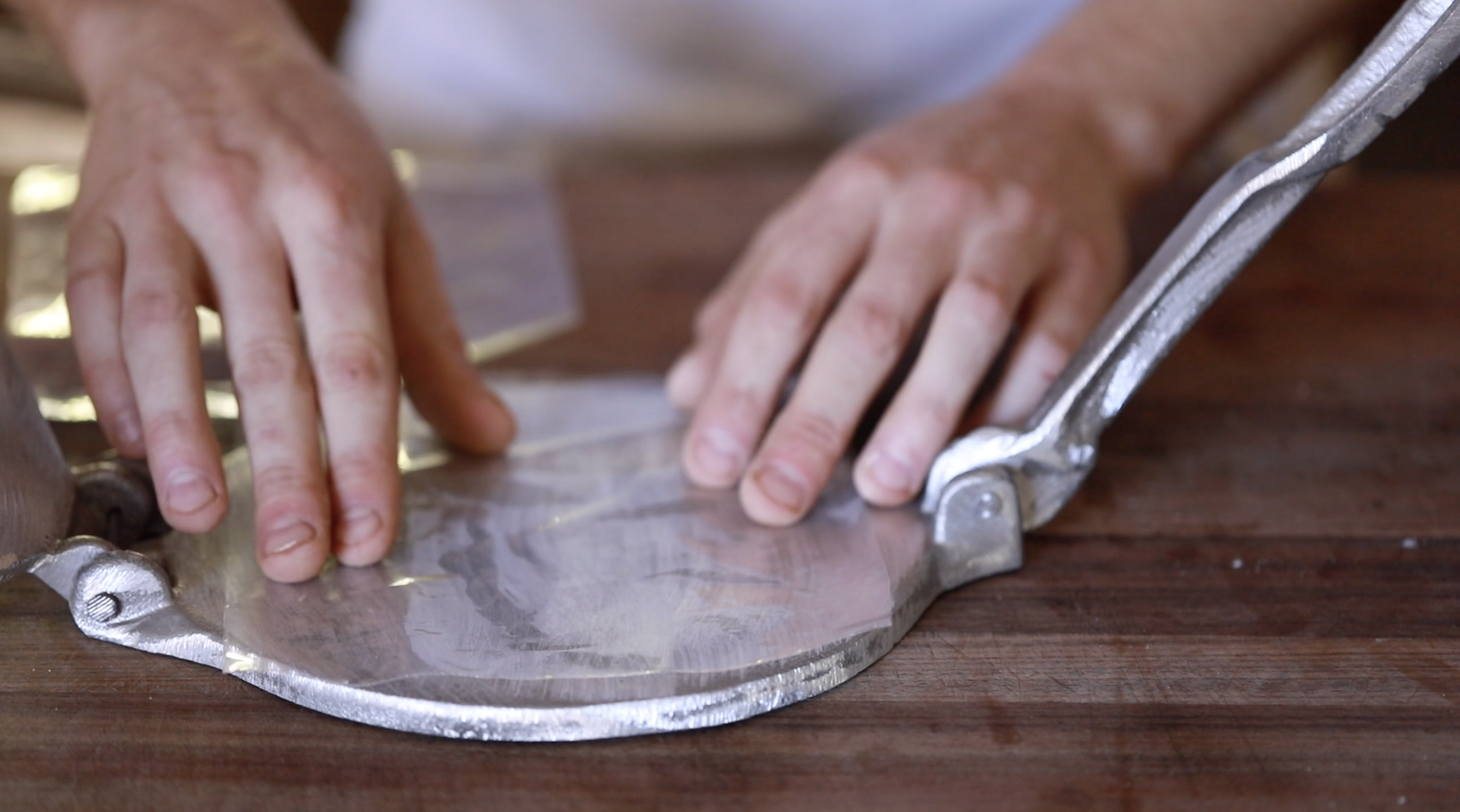 Set a square of plastic on the bottom of your press. The best plastic I find works best is a ziplock baggy cut in two parts.
Roll up a ball of masa and place in the center. You can measure these out by weight if you want to be precise. I went with 20 grams per tortilla.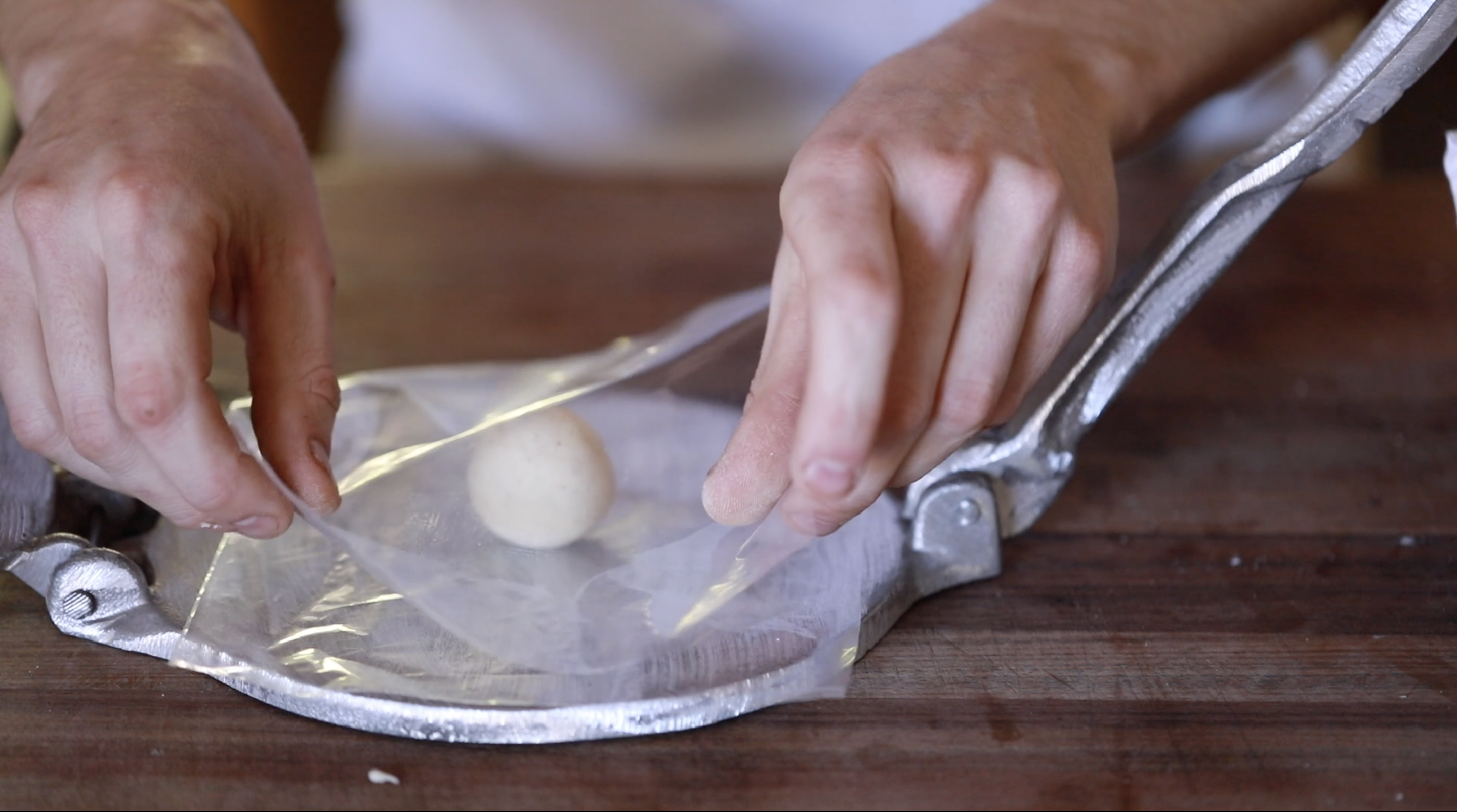 Place your second sheet of plastic over the ball of masa.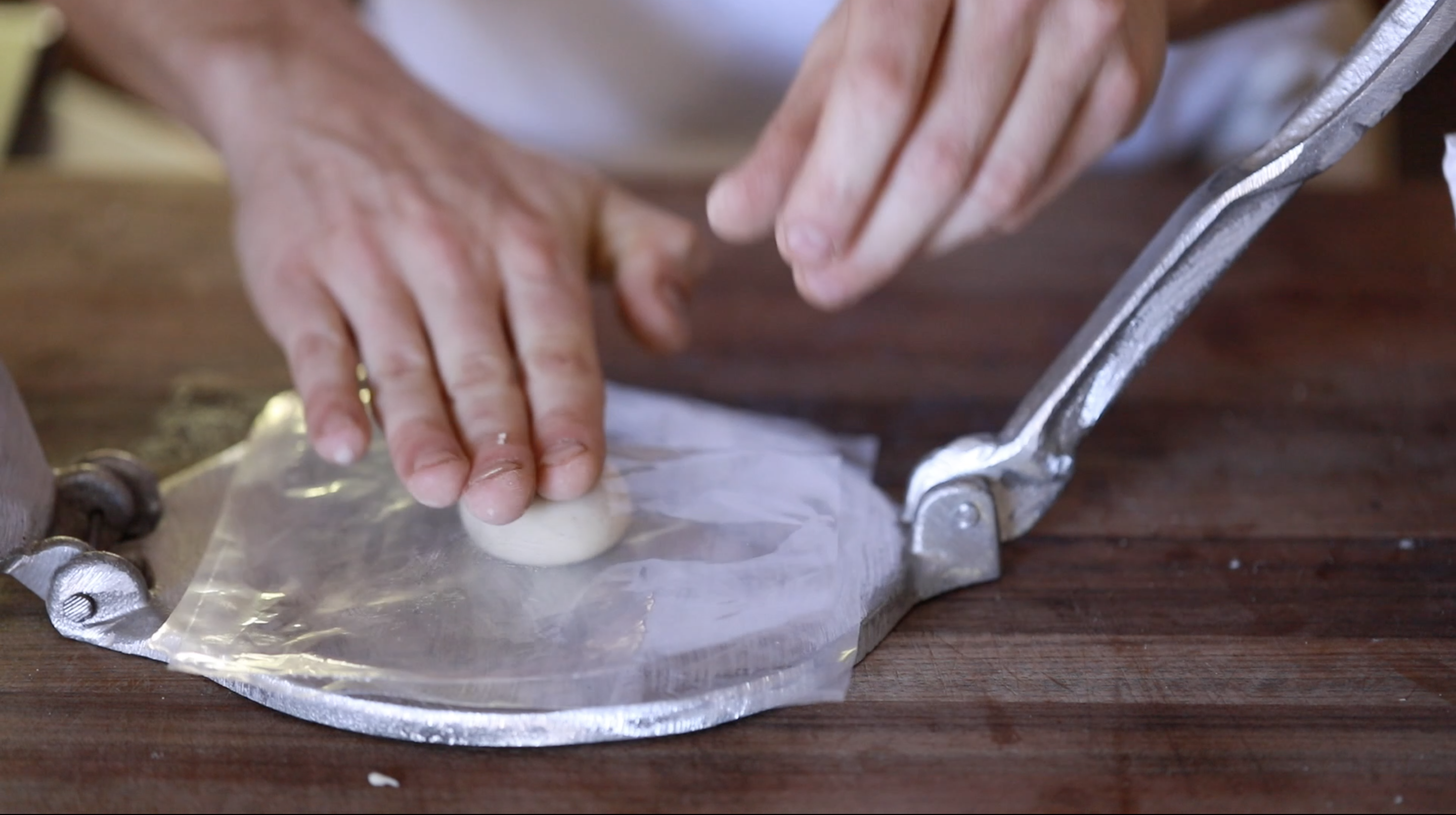 Flatten the top a bit with your hand, and tis will make sure the dough gets evenly distributed when pressed to make for a nice round tortilla. Make sure they're thin!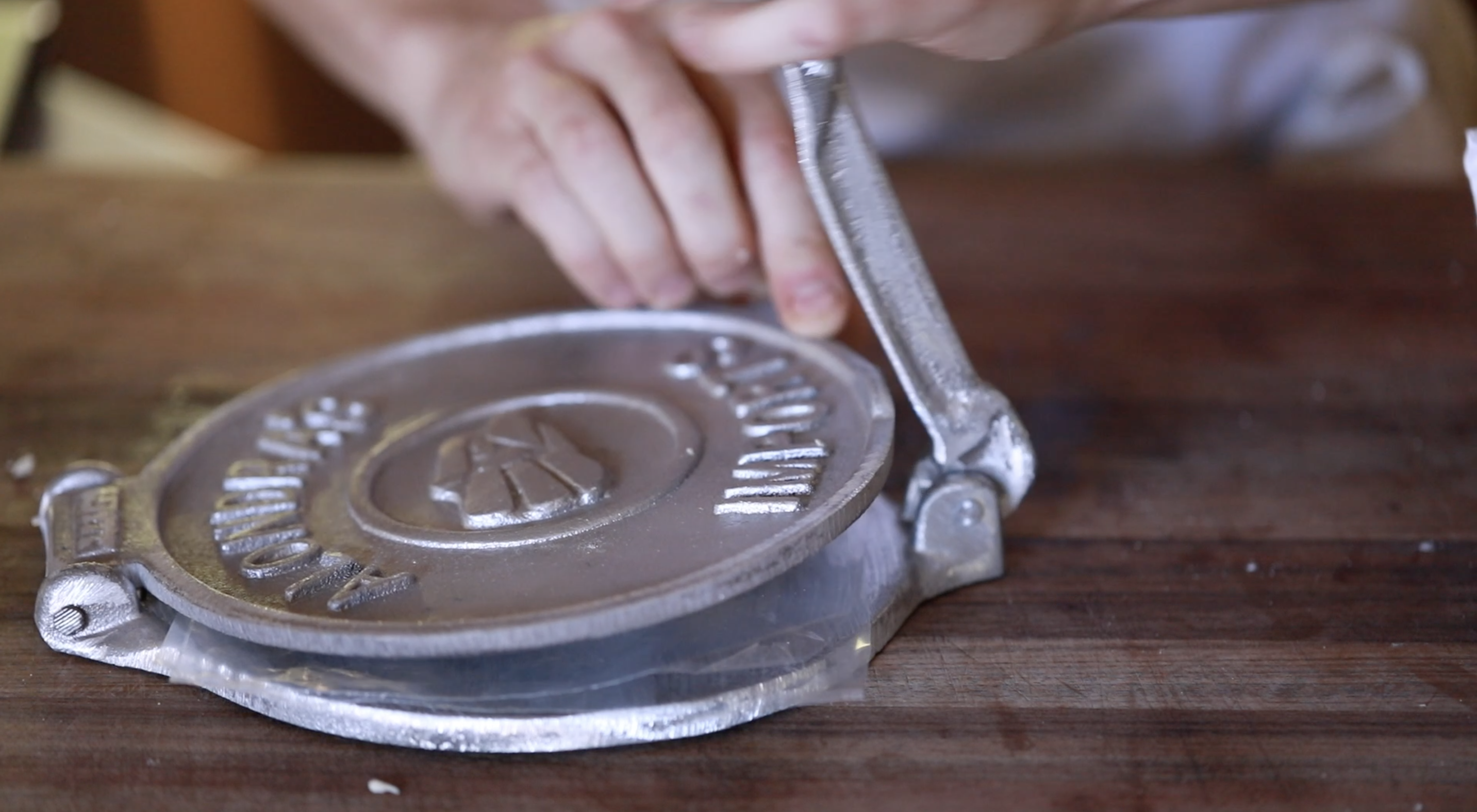 Press down firmly, not too hard.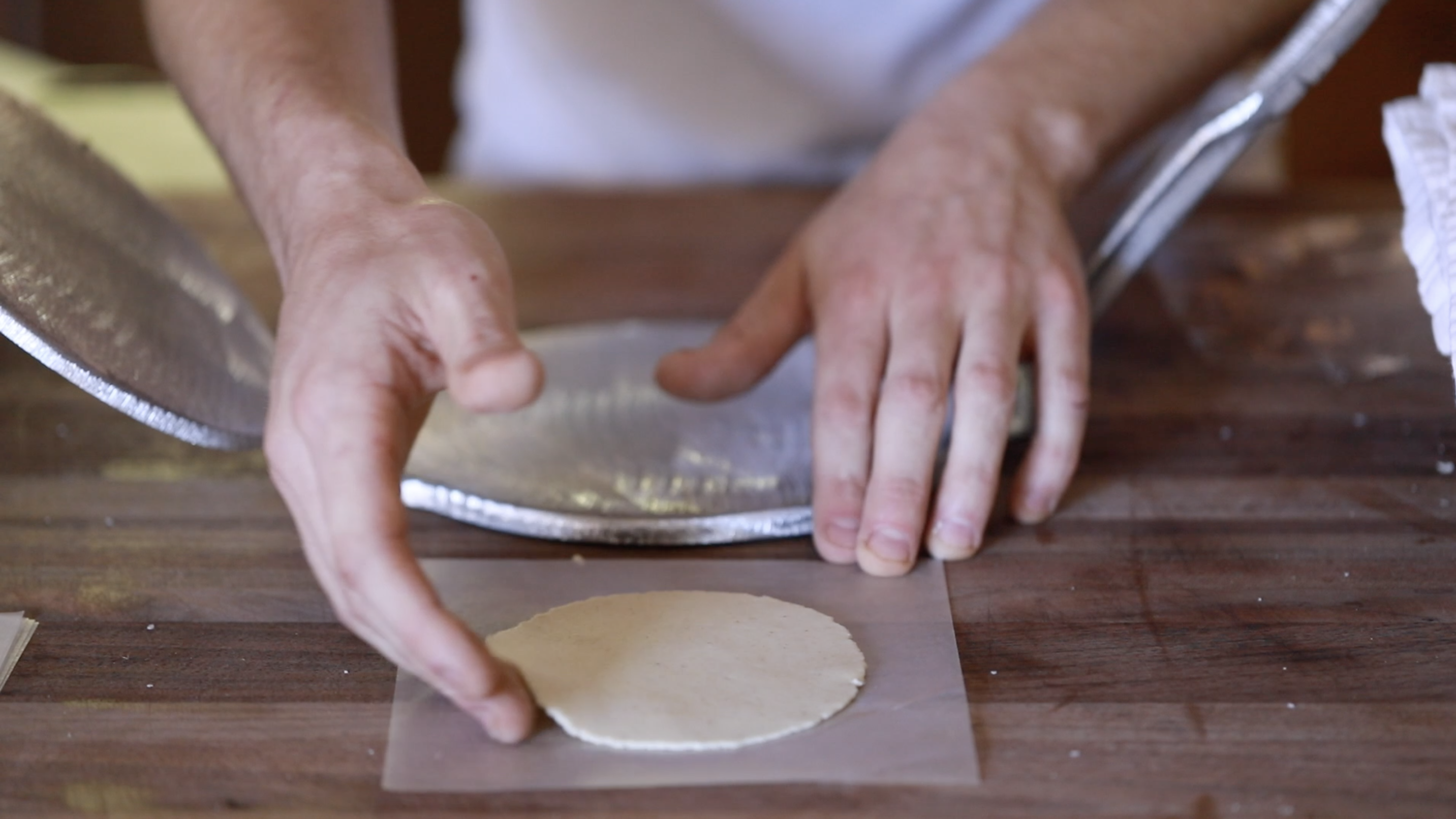 Stack your raw tortillas on wax paper and repeat.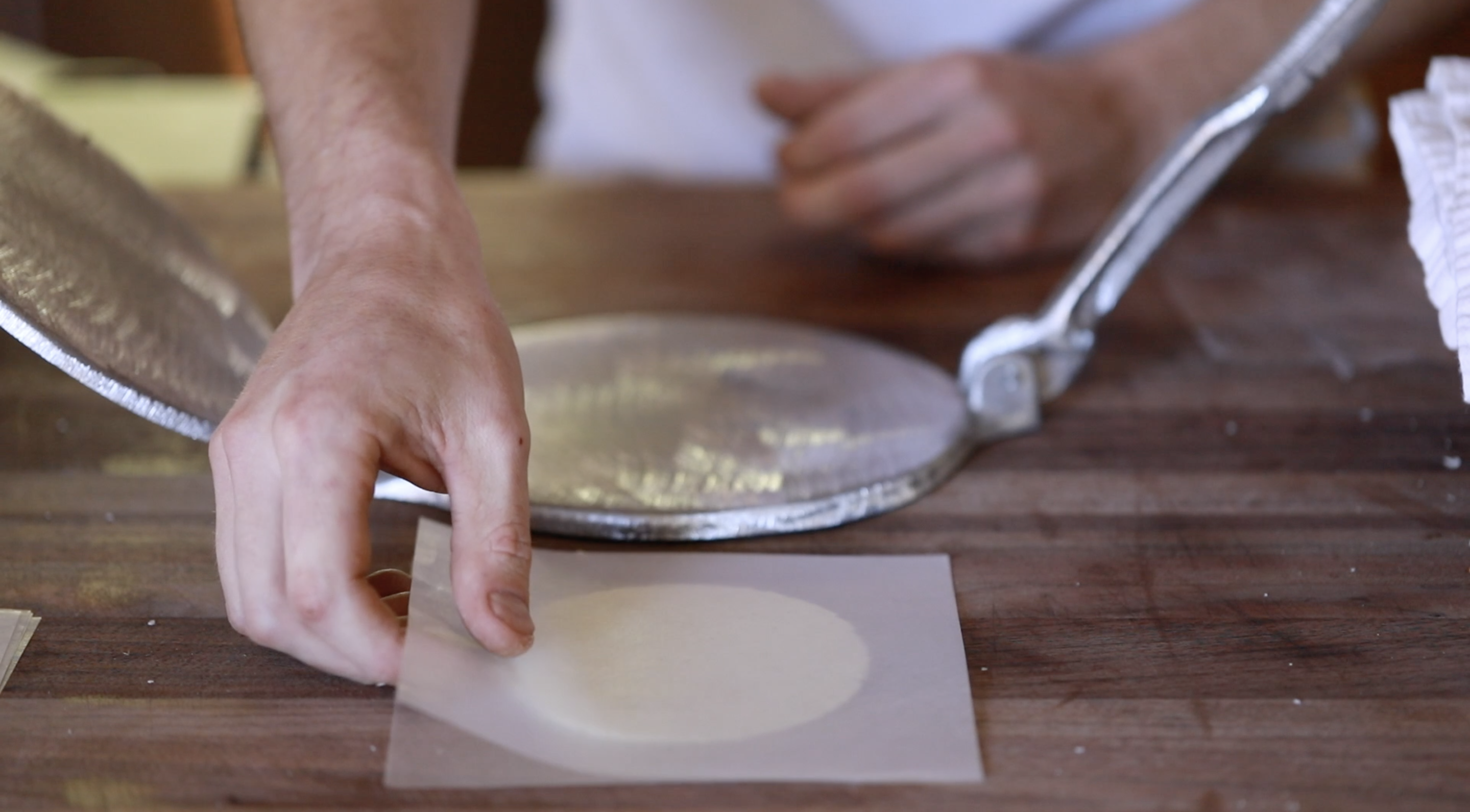 cover to keep from drying out.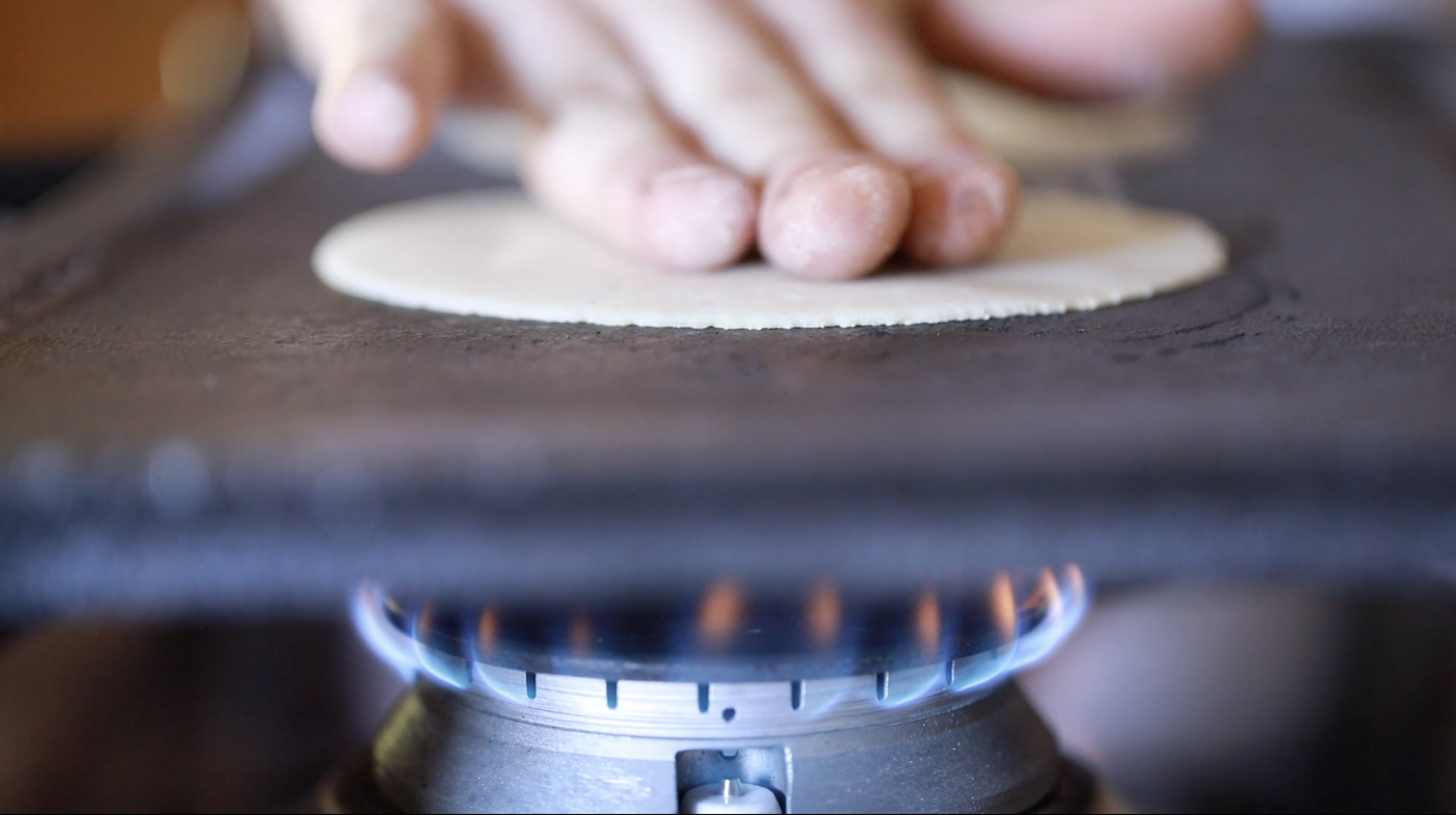 Get a well season cast iron on high heat, and firmly slap down the tortillas. It should bubble up before flipping. If it doesn't bubble up you may have your heat too low or your tortillas are too thick.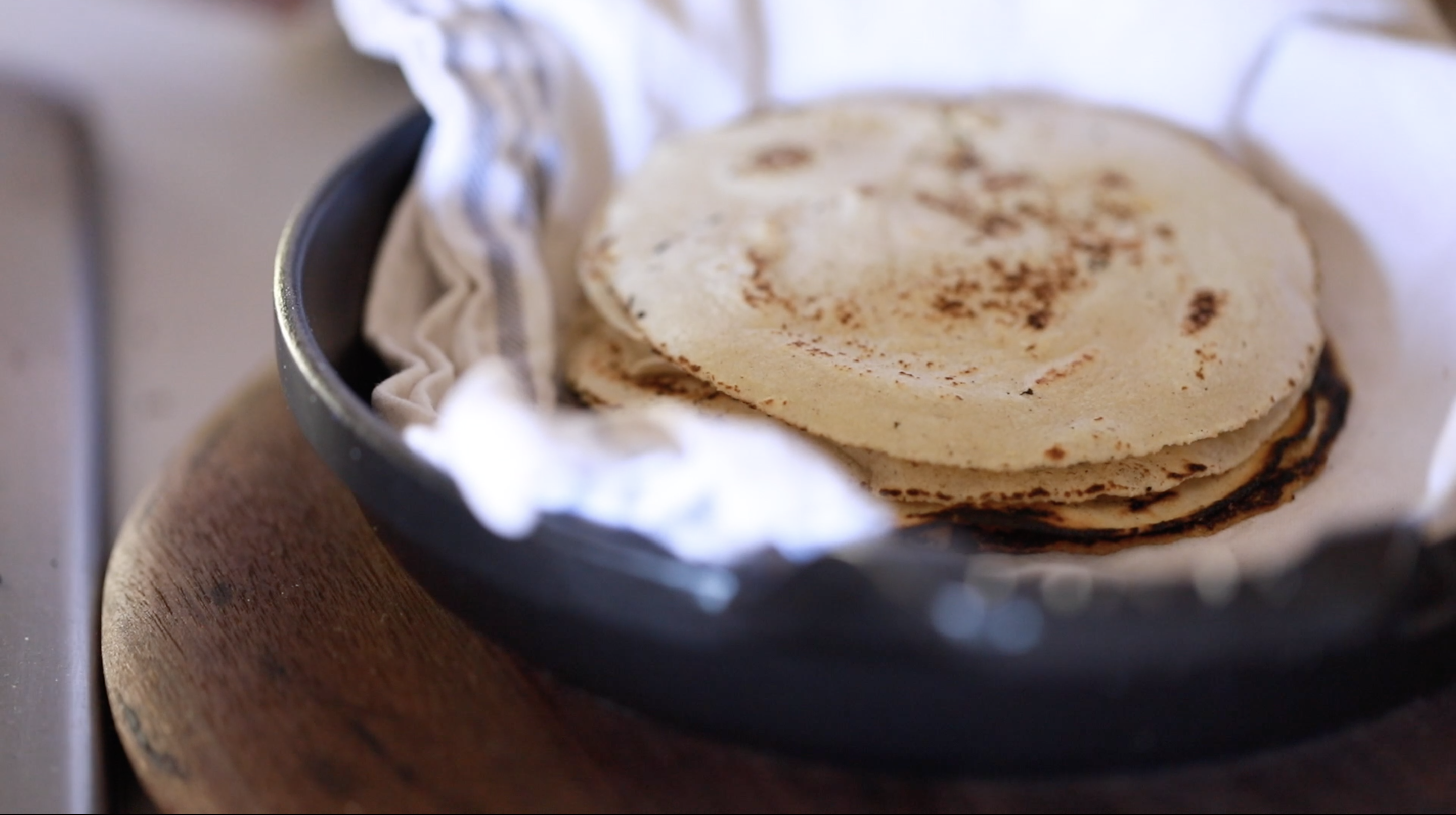 Keep the tortillas wrapped in a towel and covered. They will become soft and delicious after steaming out for a while.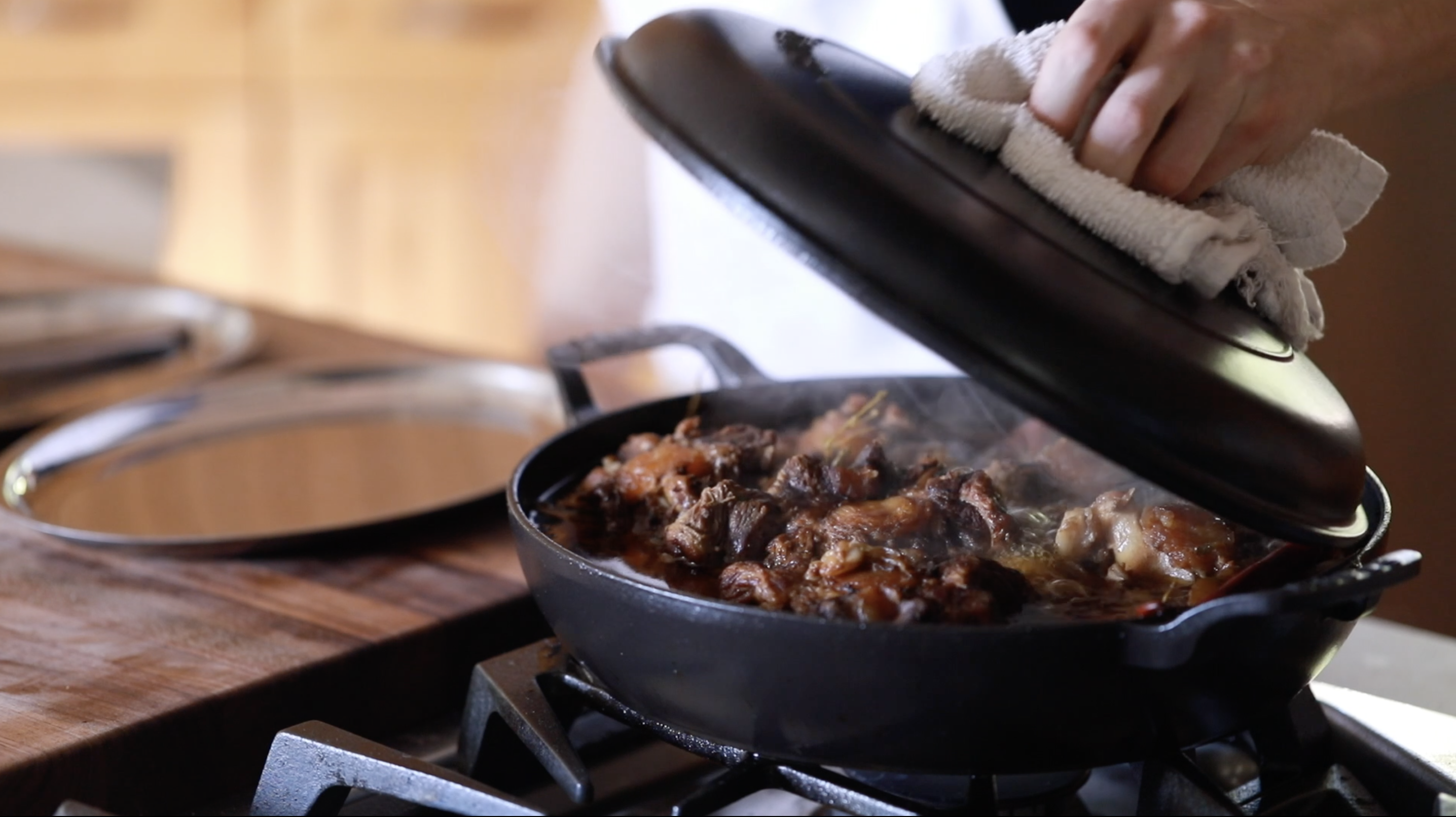 Uncover your braise and check for tenderness, if it falls off the bone its done.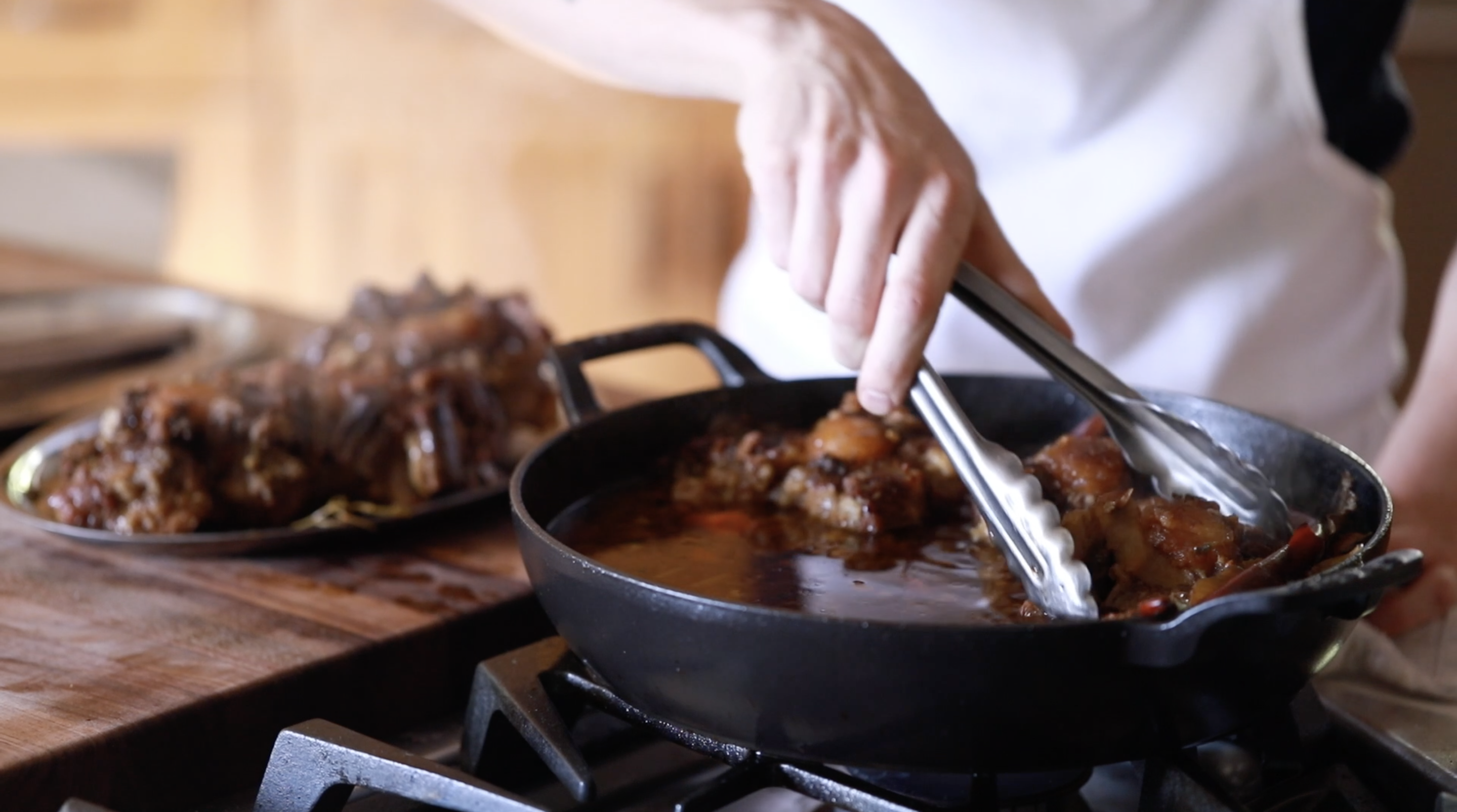 Remove the Oxtails from the pot carefully to save all the liquid.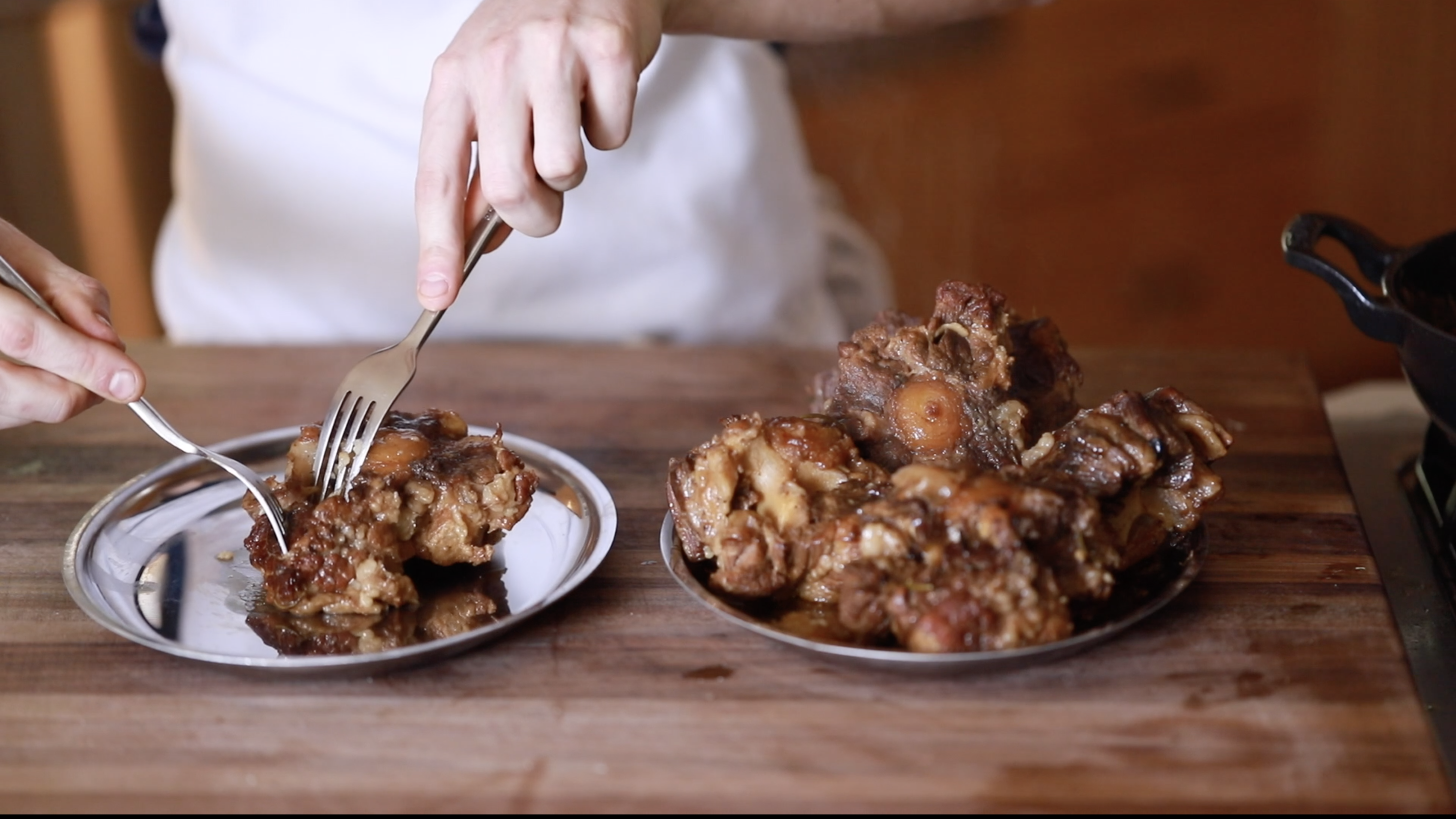 Pull the meat off the bones and shred it apart with two forks, or using your hands once its cooled down a bit.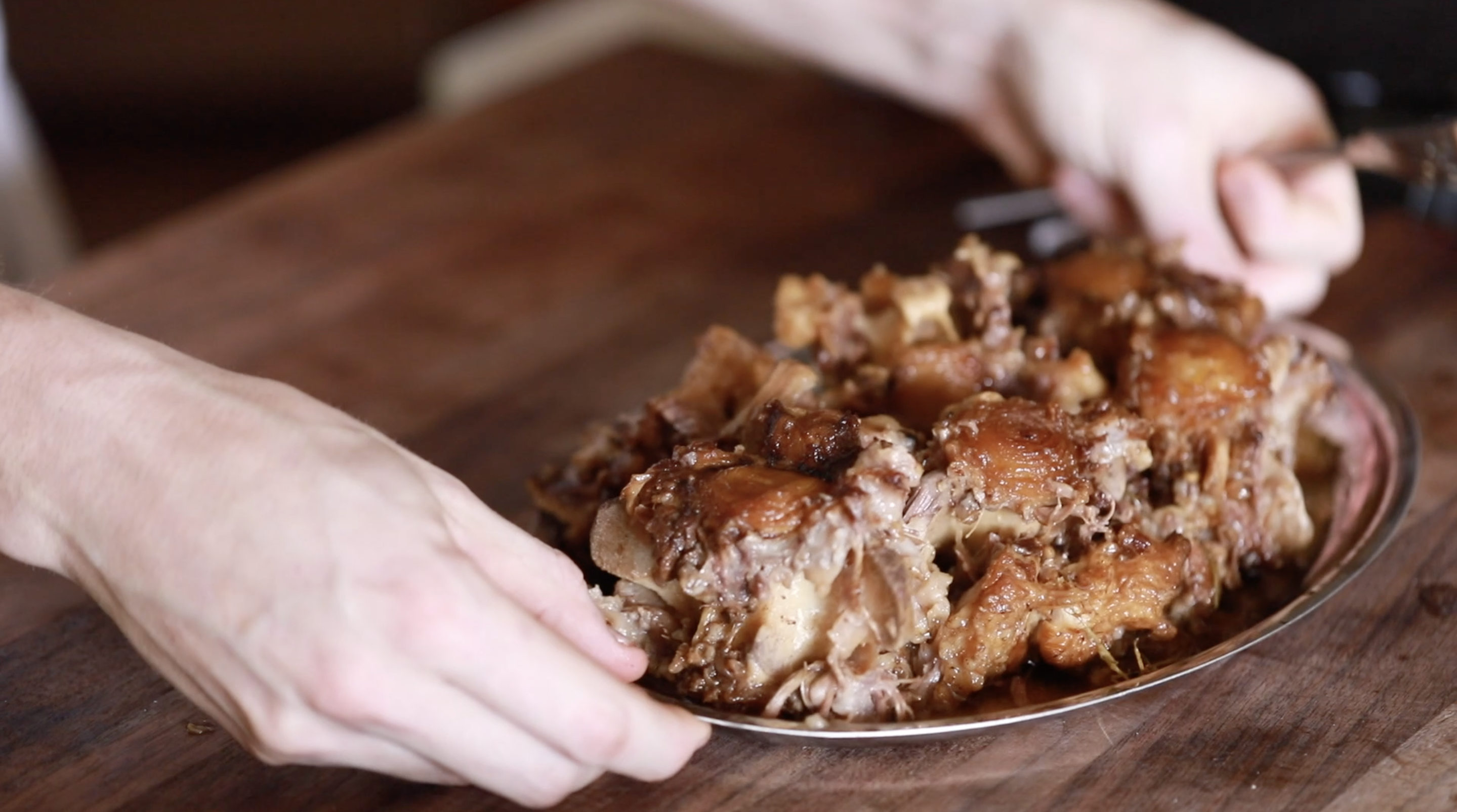 Reserve the bones for stock or stews.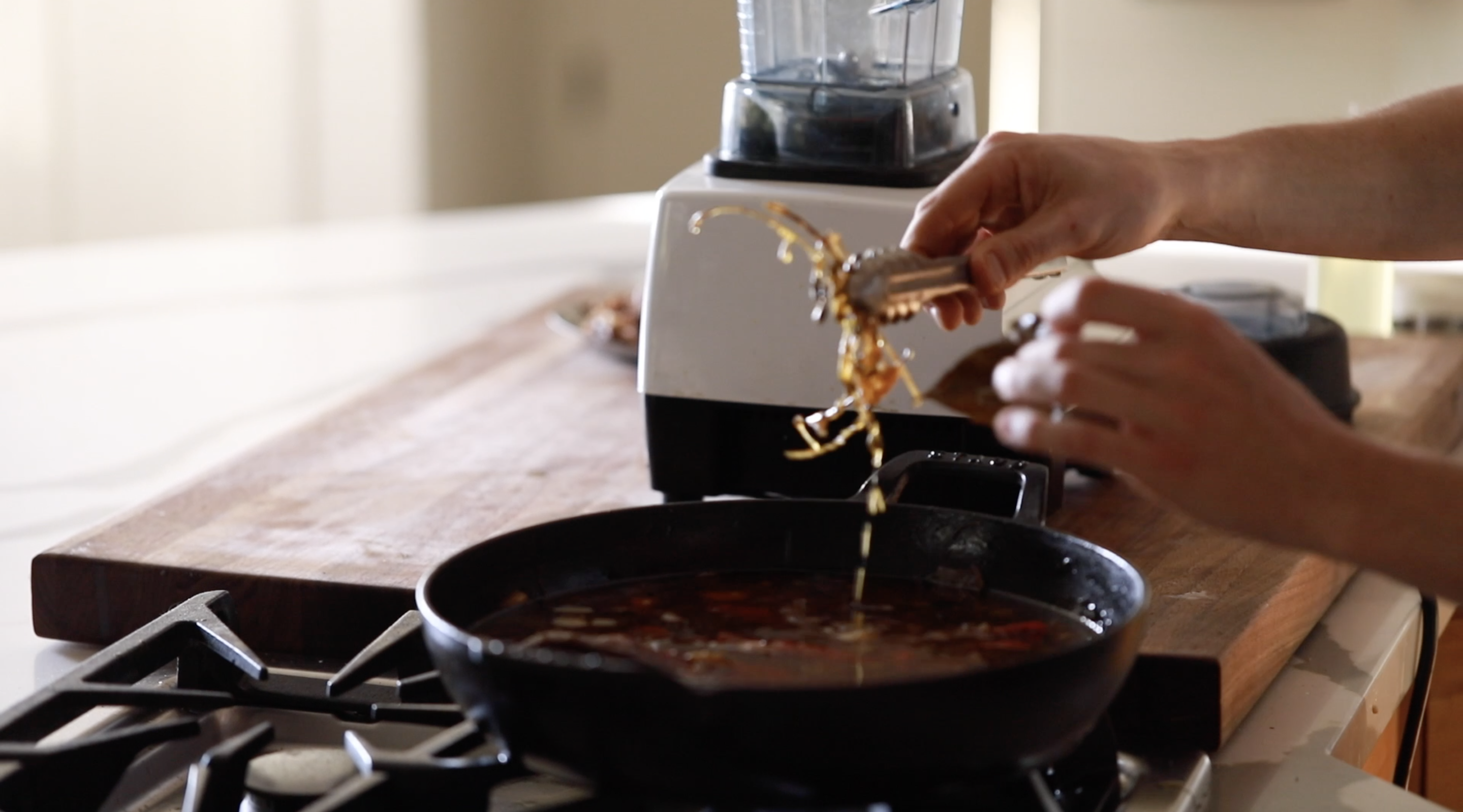 Remove the thyme stems and other aromatics from the braising liquid.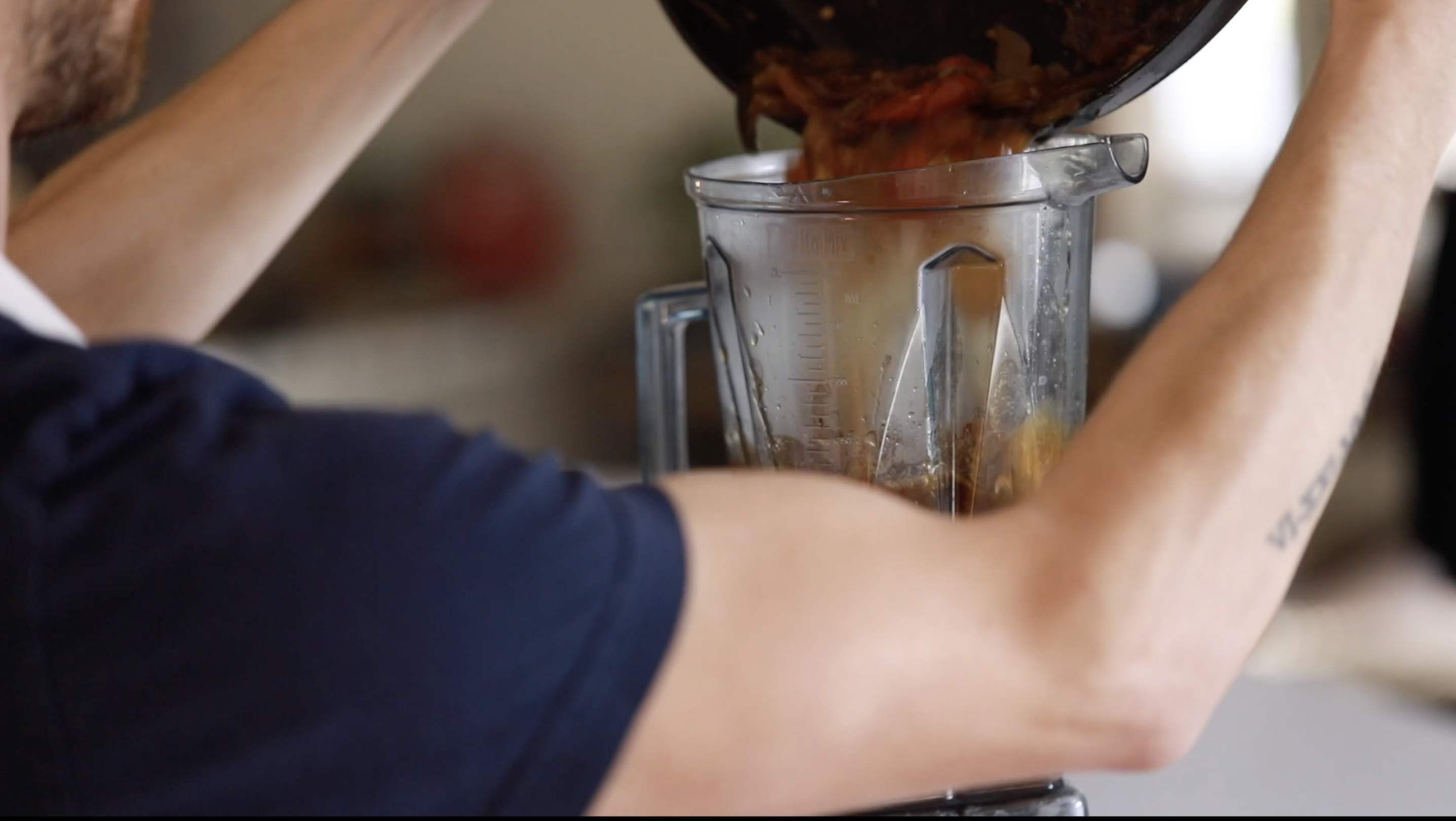 Carefully and slowly pour your braising liquid and all vegetables, and guajillo into a blender.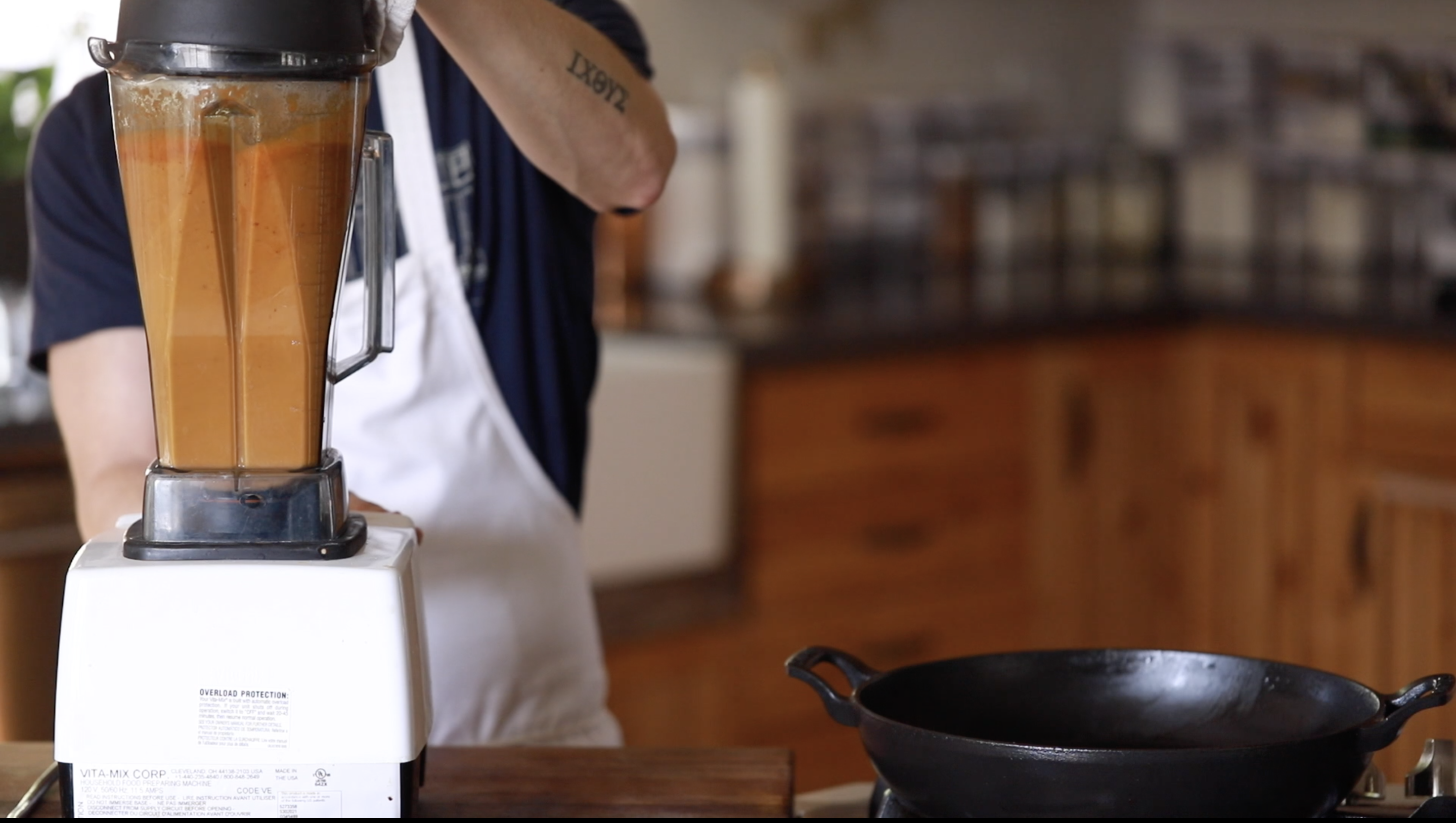 Blend until smooth and season with salt to taste this will be your enchilada sauce. Reduce until thick if its too thin.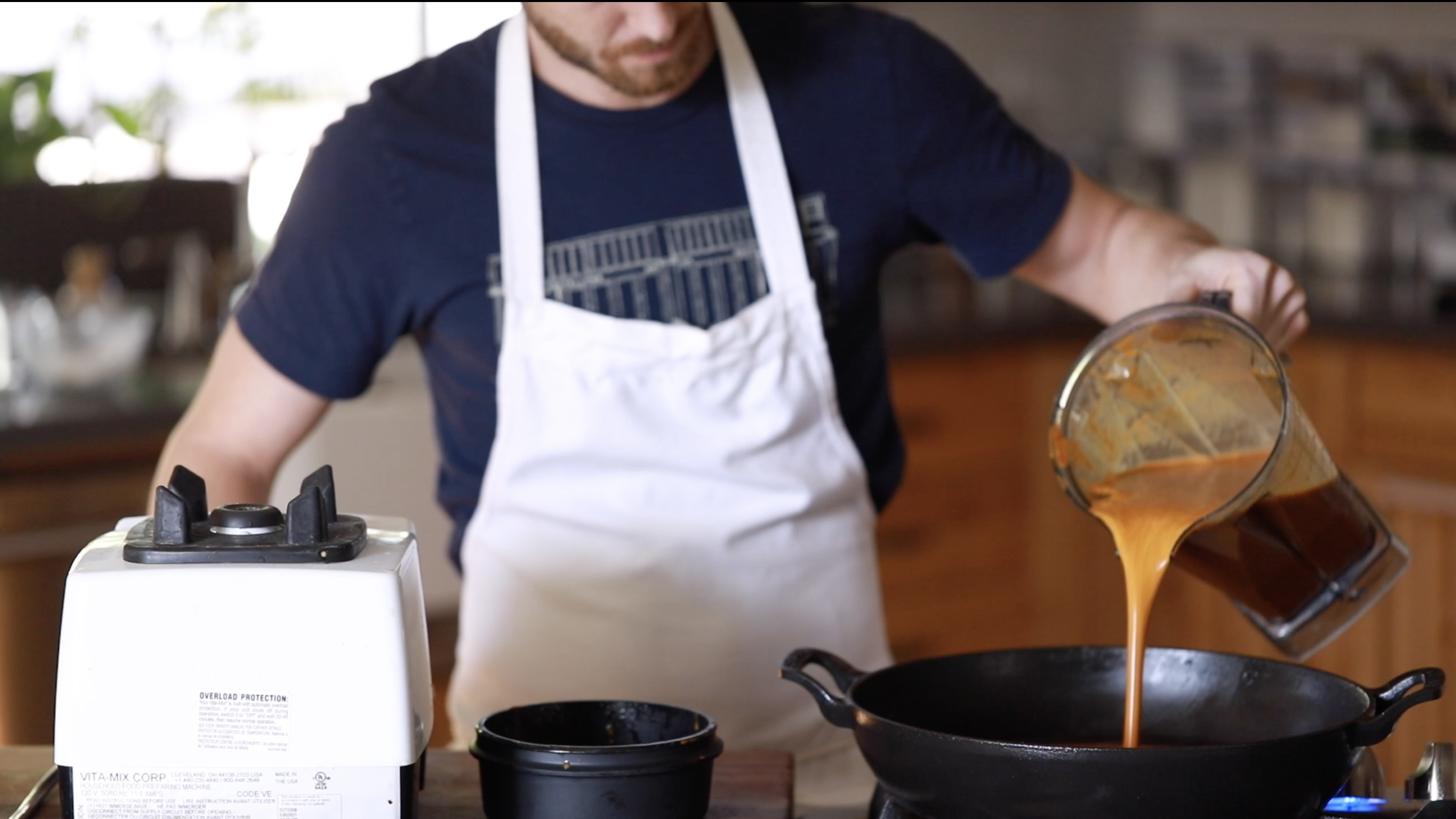 Return enchilada sauce to the pot and keep warm.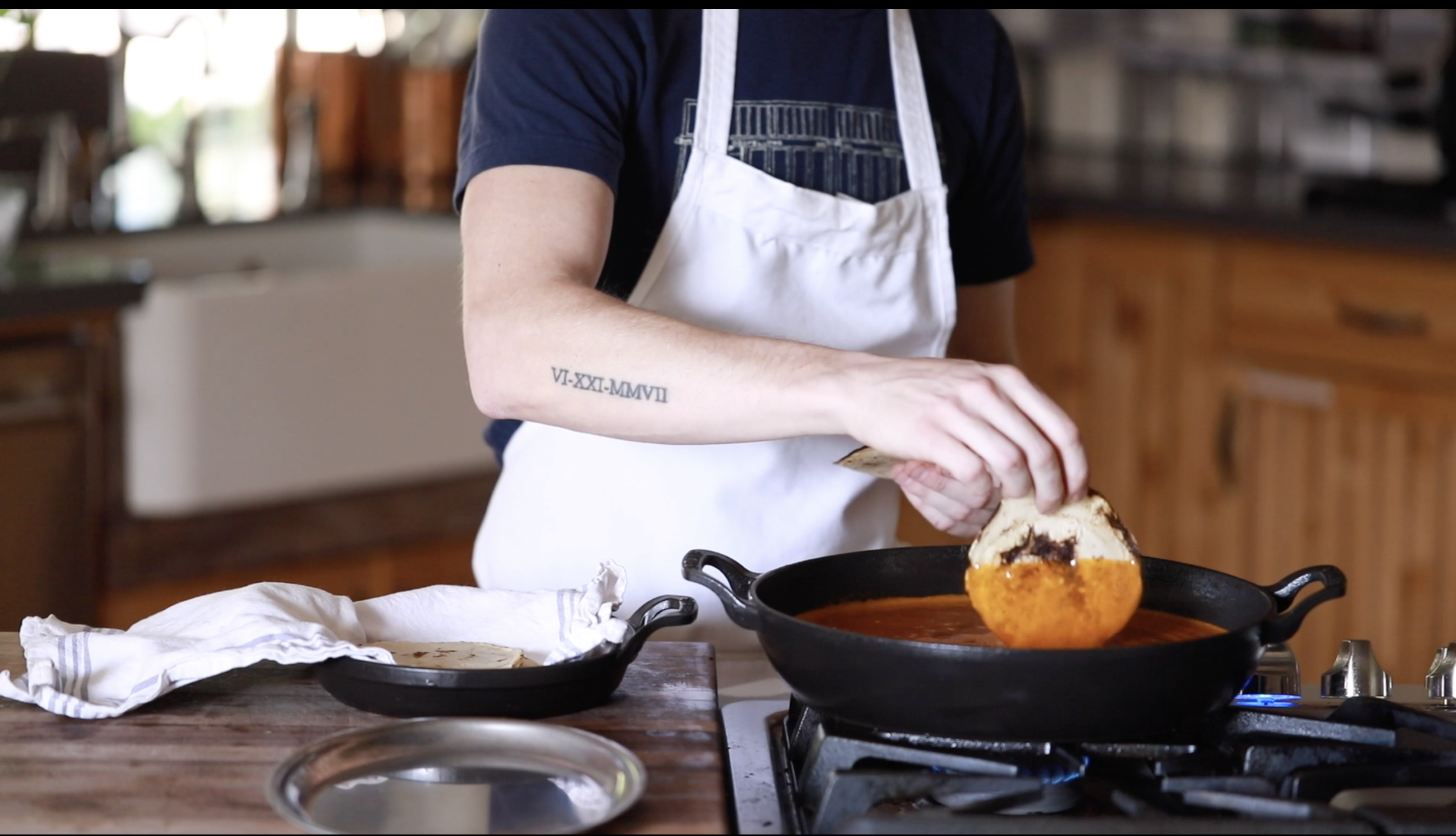 Dip corn tortillas one at a time. Coating each tortilla fully with sauce.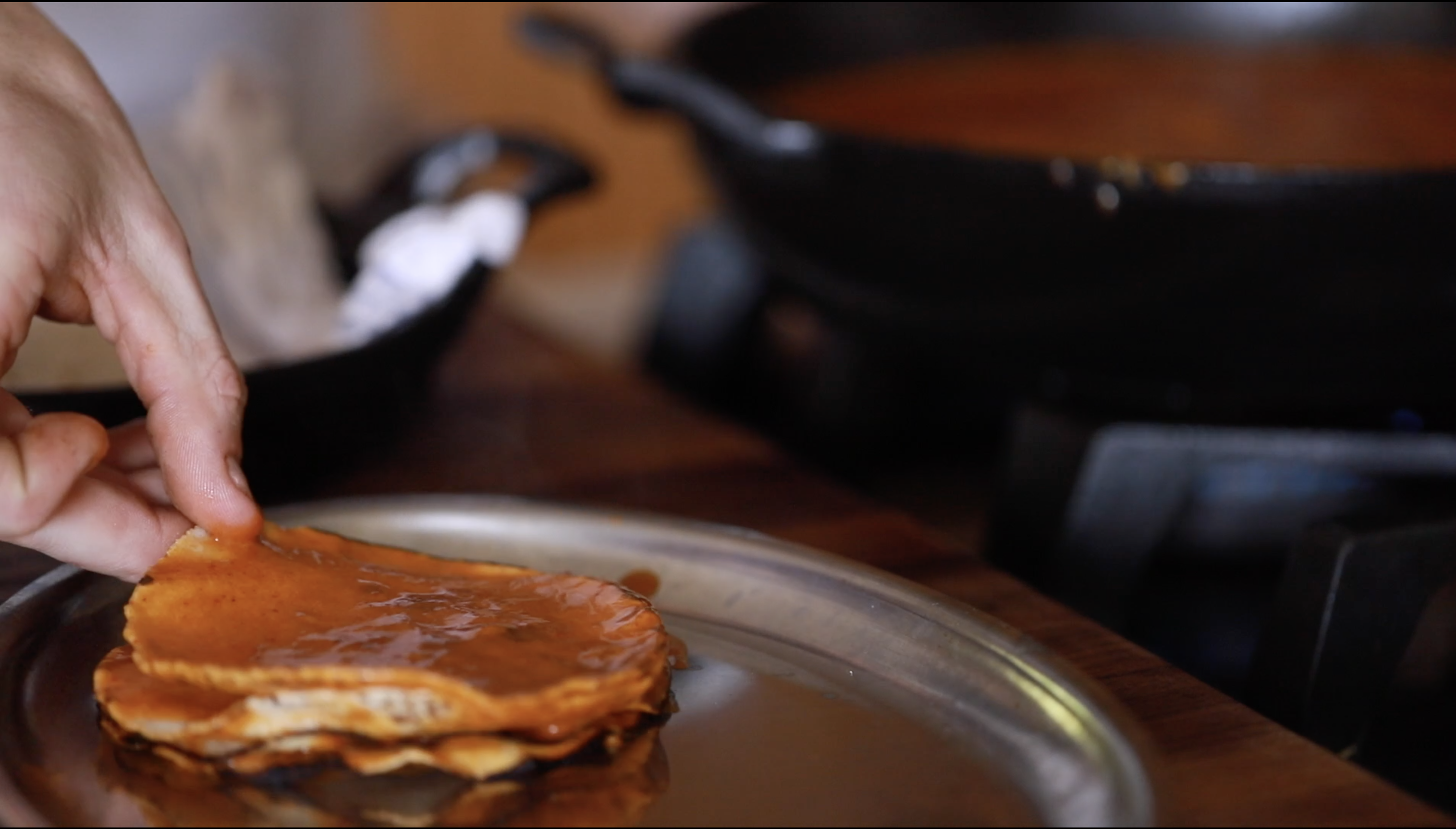 make a stack and continue coating each tortilla.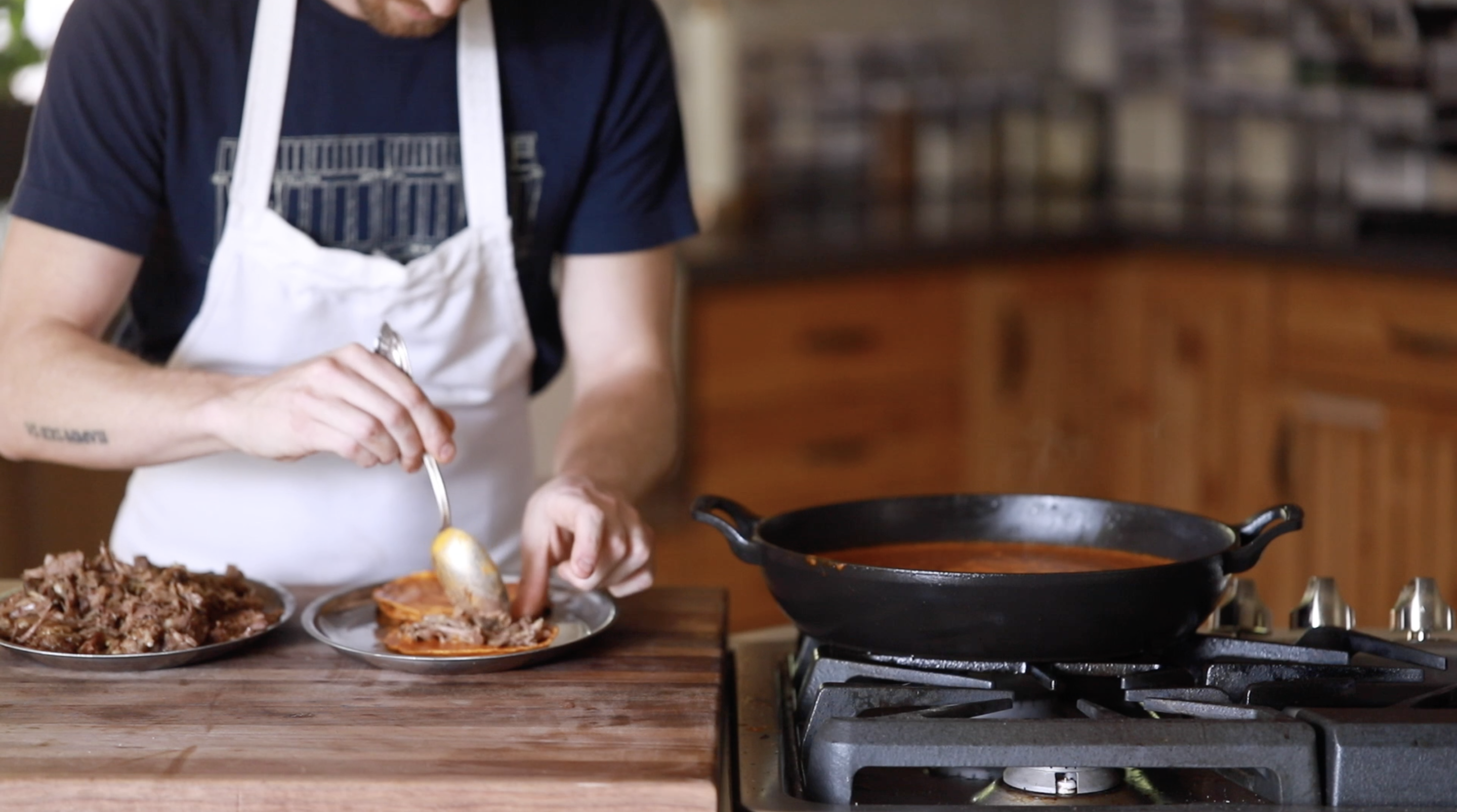 Fill each tortilla with a generous portion of shredded meat. Work swiftly to kee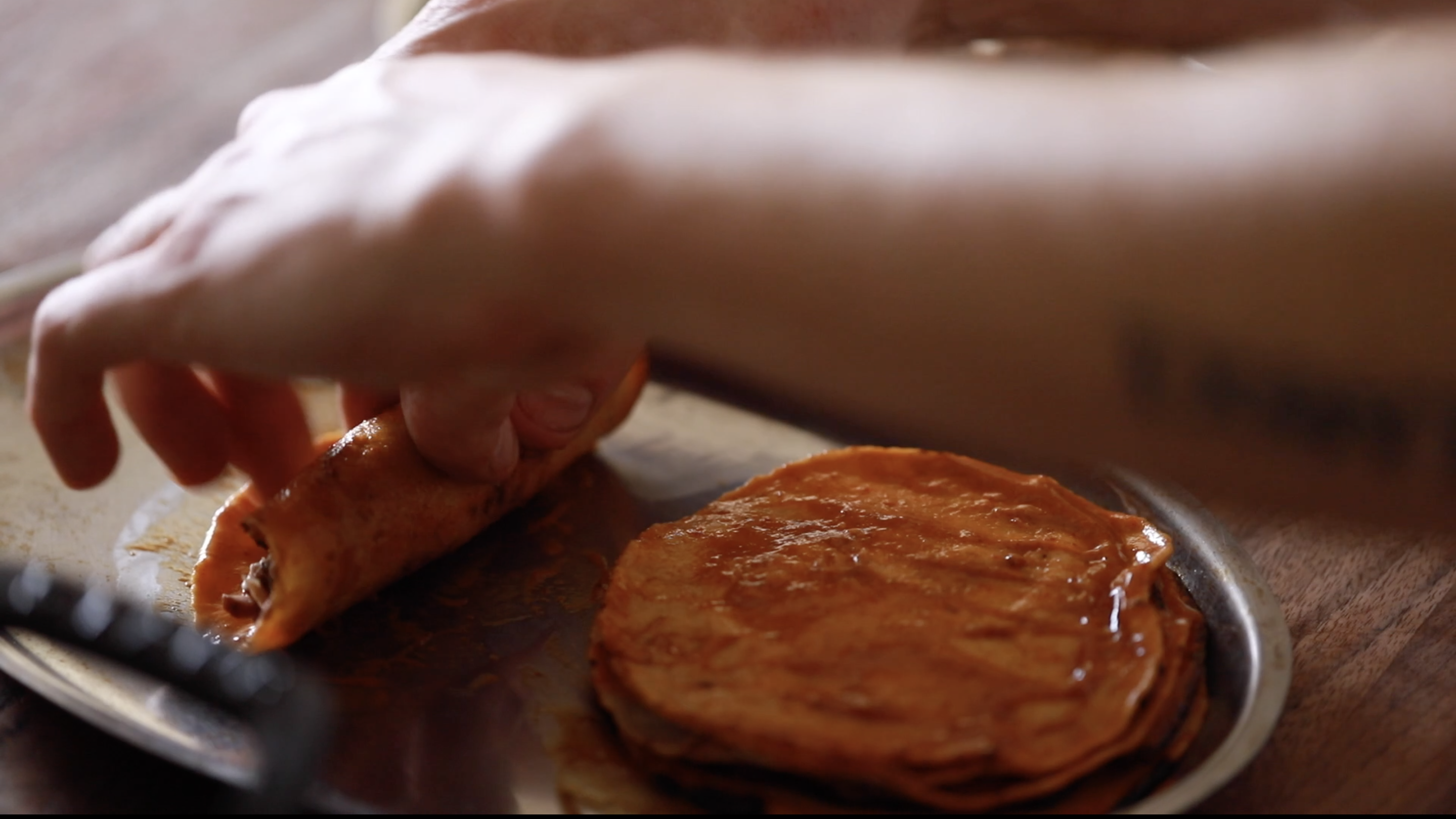 Roll them as you go and repeat. Do this process on the tray you would bake them in. I like using these metal sizzle platters.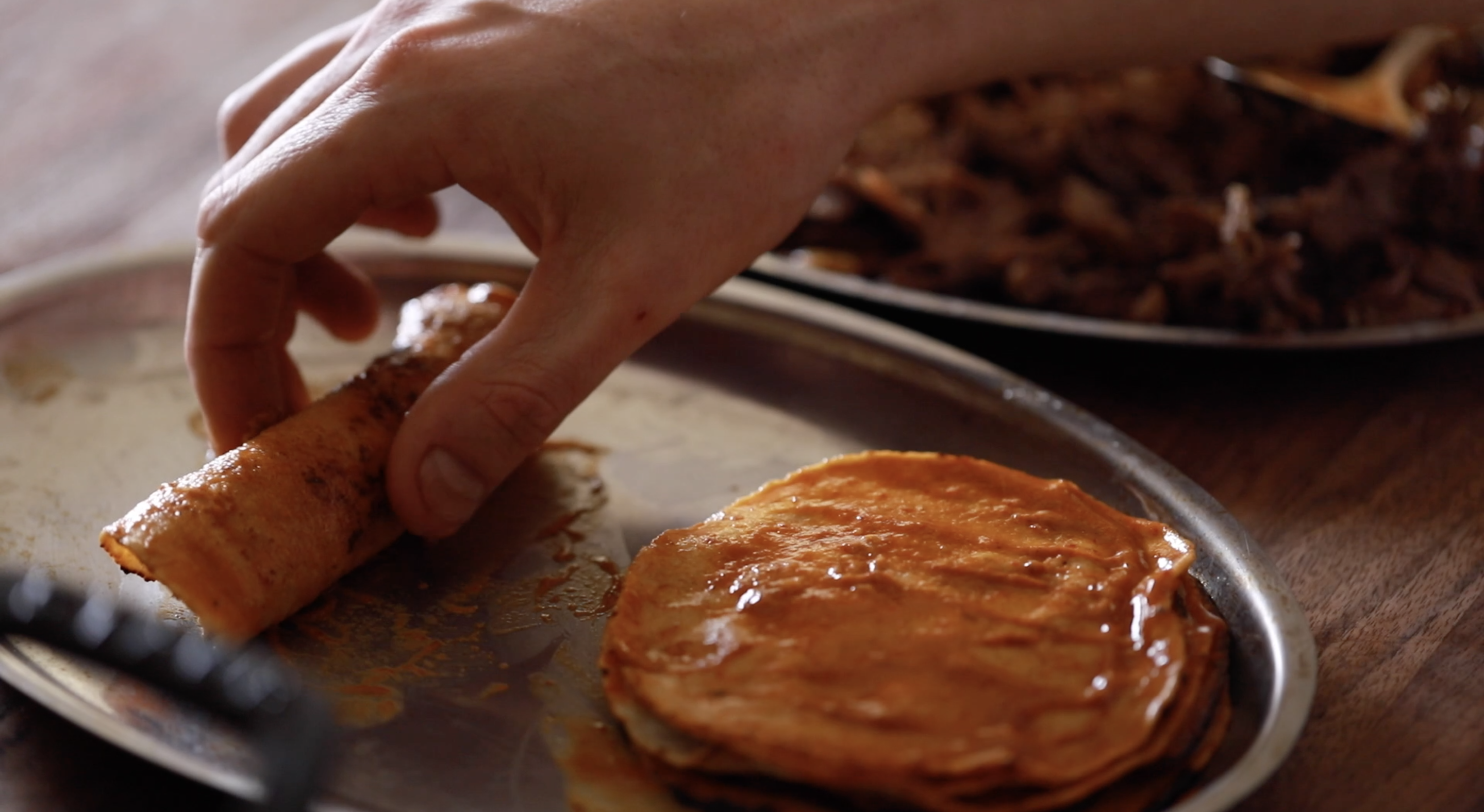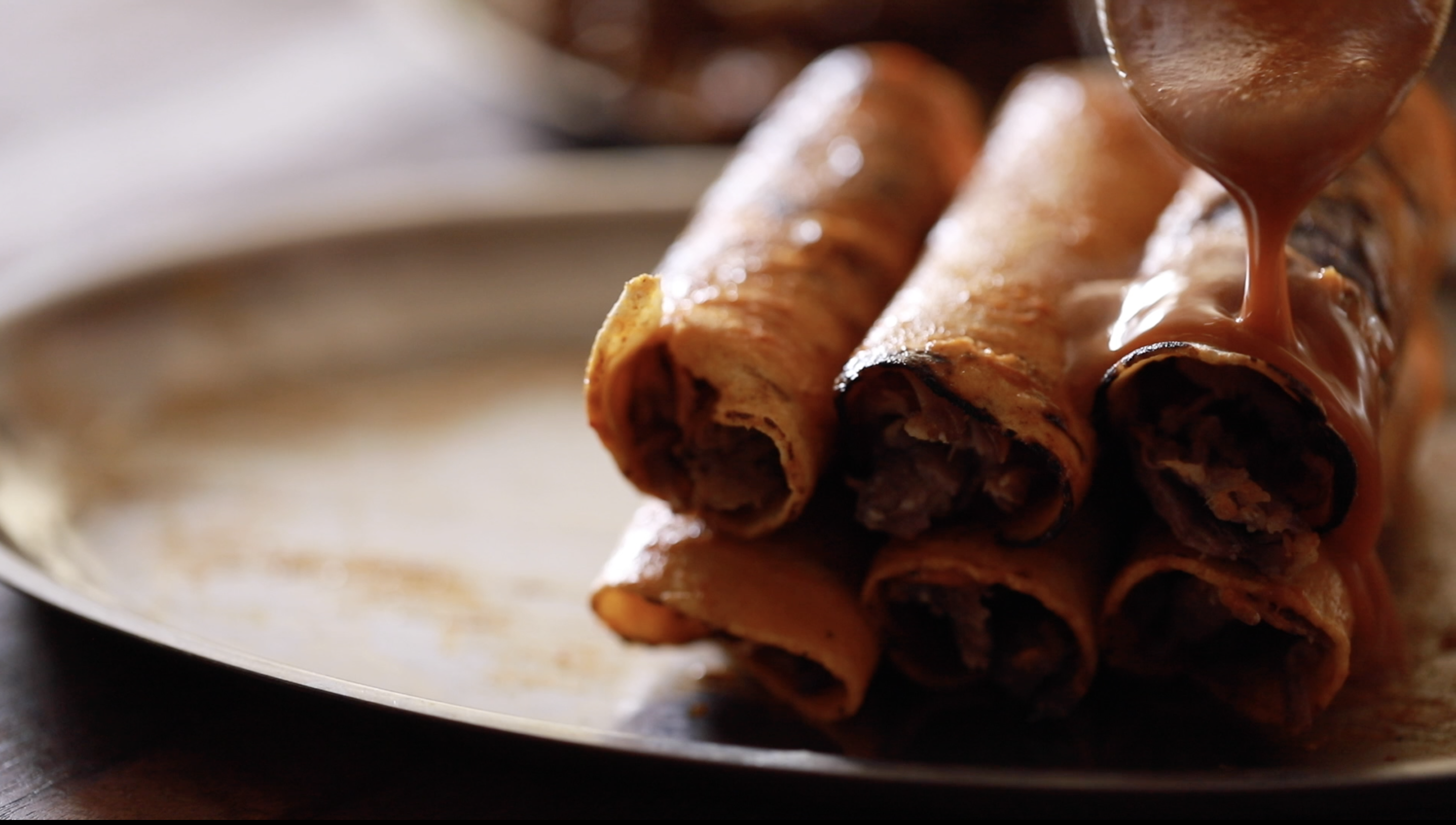 Make a stack and pour some warm enchilada sauce over all before baking in a 350F oven until warm all the way through.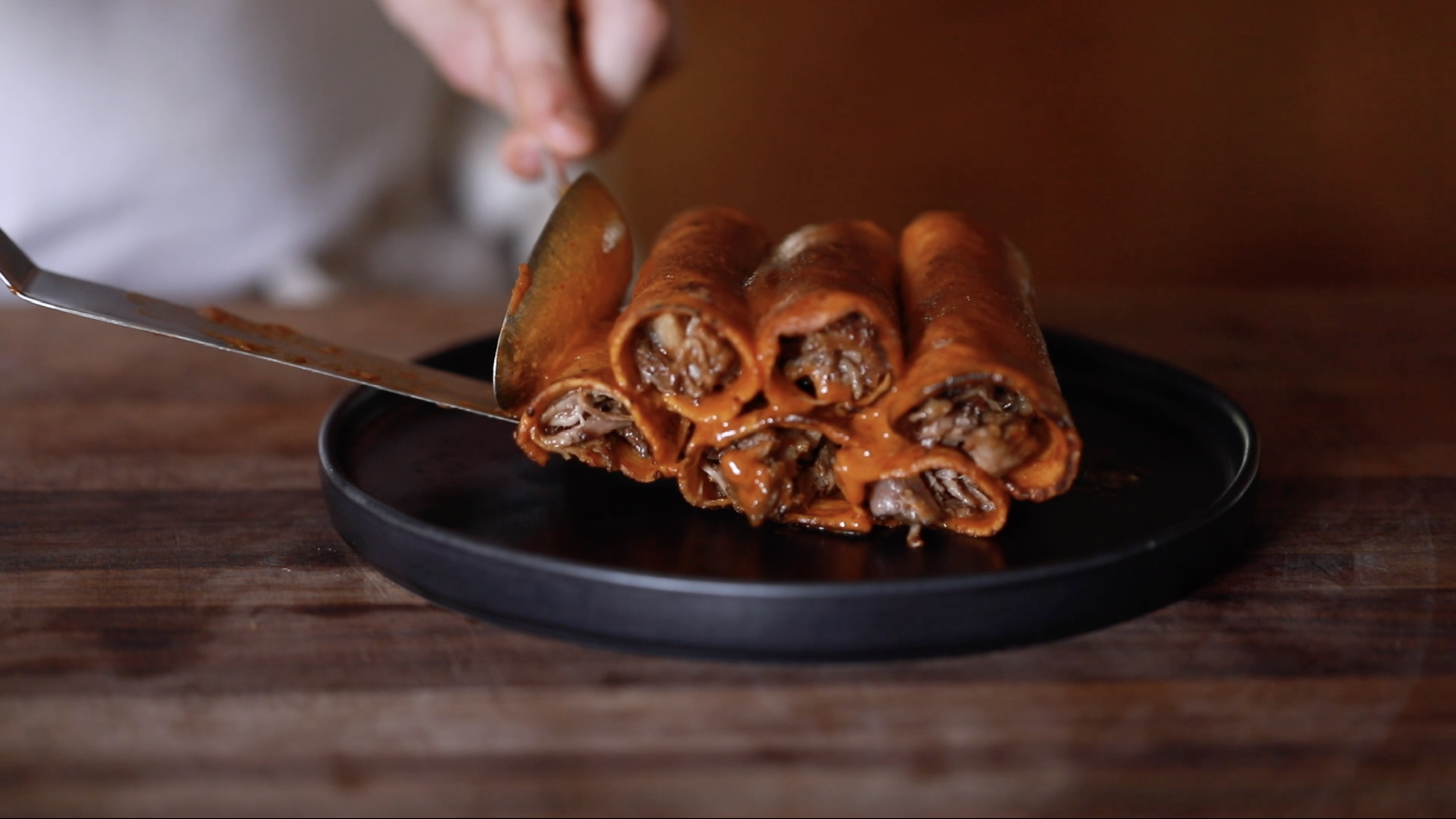 Serve fresh out the oven. Using an offset spatula works perfectly.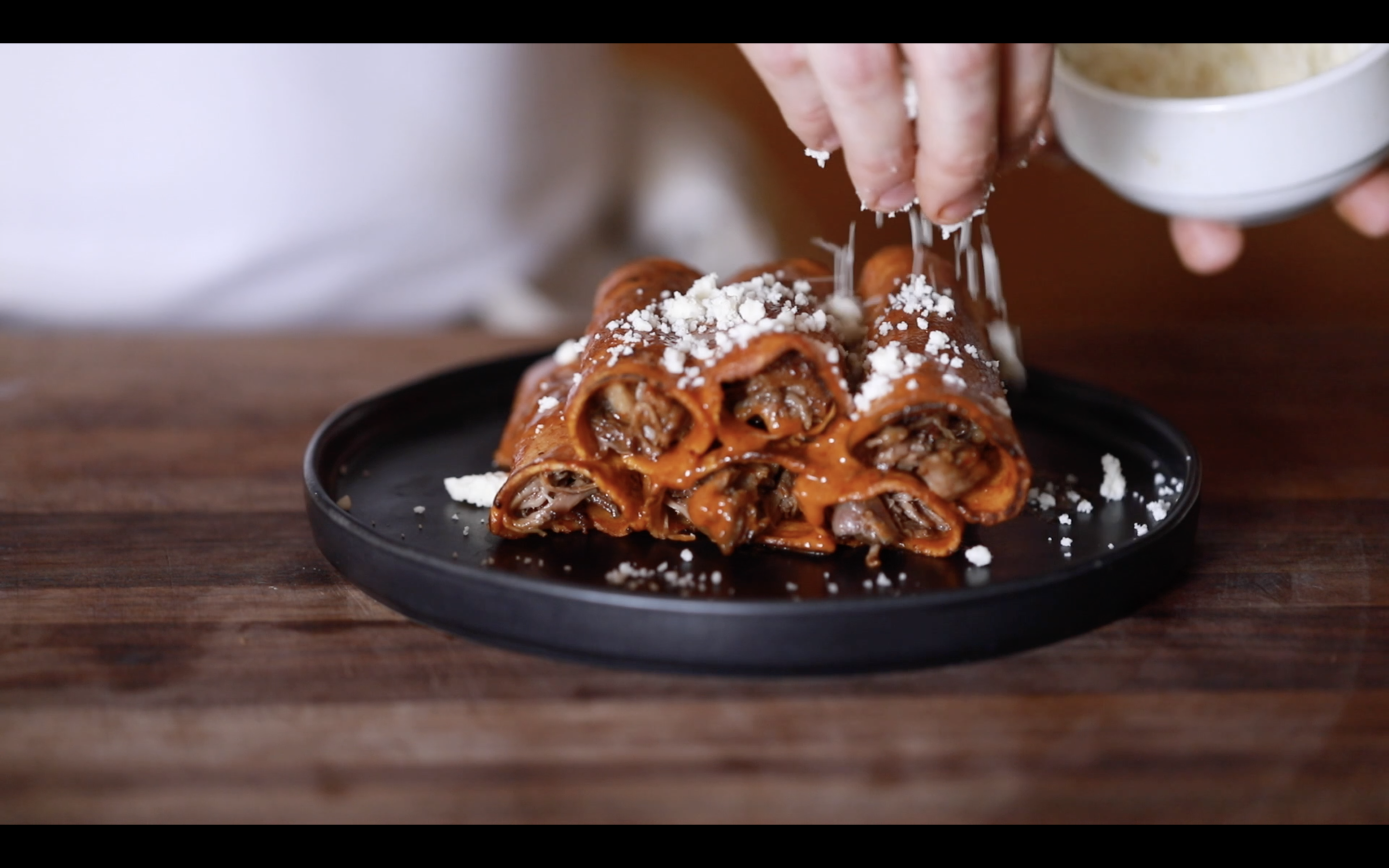 Finish with Cotija cheese before serving!
[yumprint-recipe id='8′]