This is the "cobbler" that I've been teasing everyone with on my Instagram and now is alive and well for you guys to enjoy. It's one of THEE easiest stovetop desserts that I could think of aside from the biscuit of course, but if you prep it ahead of time all you have to do is cook the boozed up blackberries and top with a warm fluffy biscuit that foodie dreams are made of. Hope Y'all like the new style of filming because I love cooking this way!
Tart, sweet, boozy blackberries, and a buttery warm buttermilk biscuit. This Whole thing can almost all be cooked on your stovetop.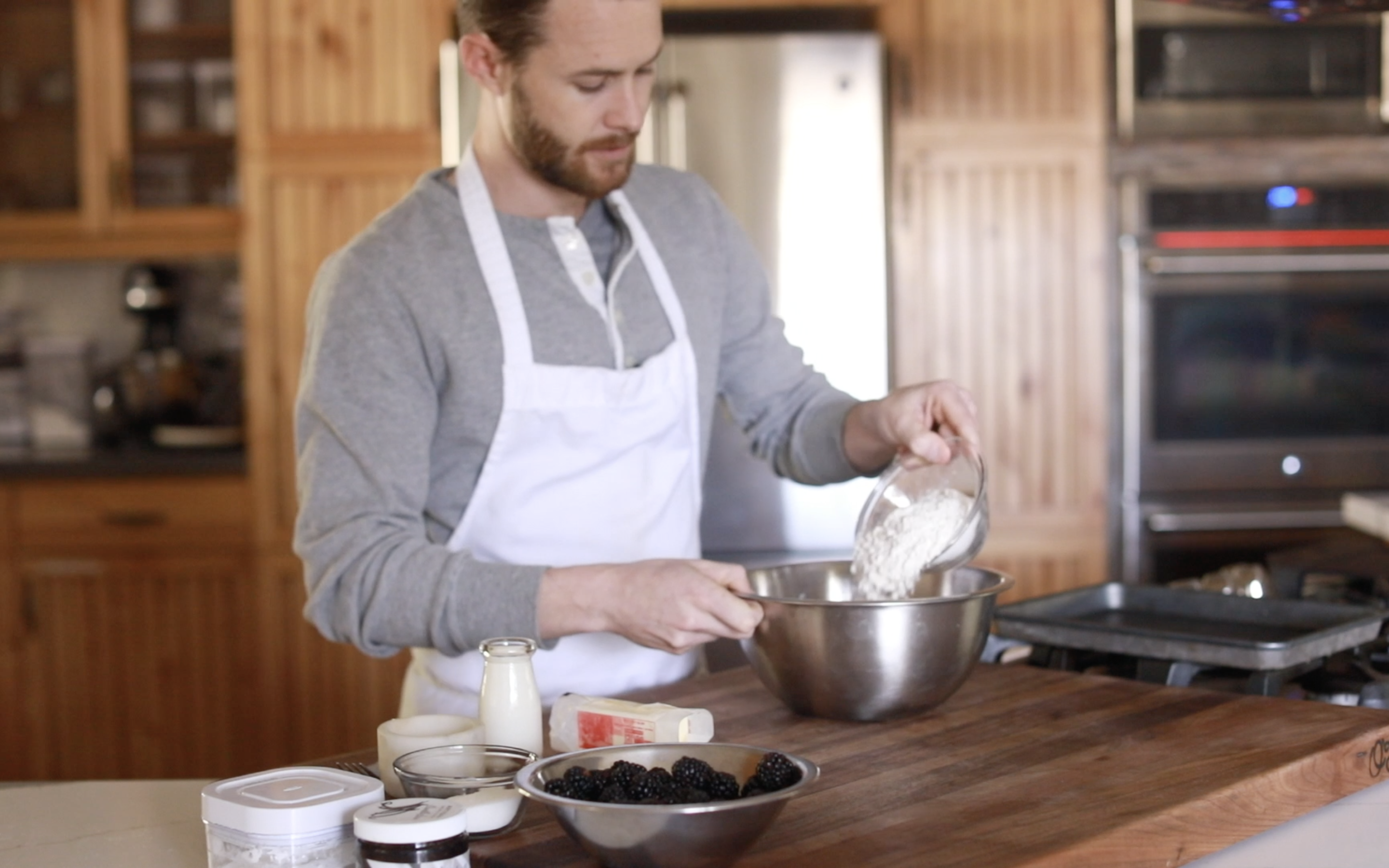 Add flour into a mixing bowl…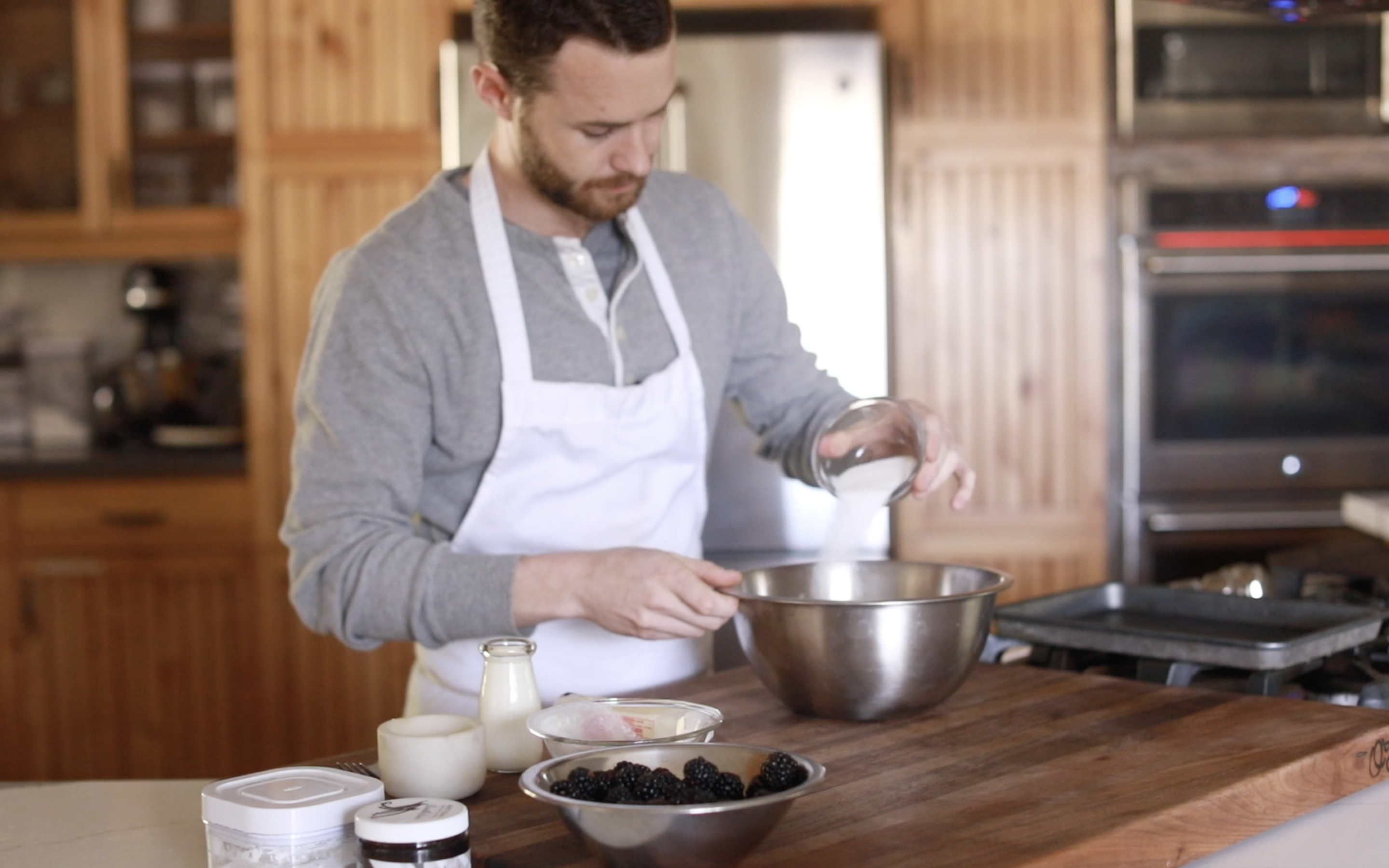 …sugar…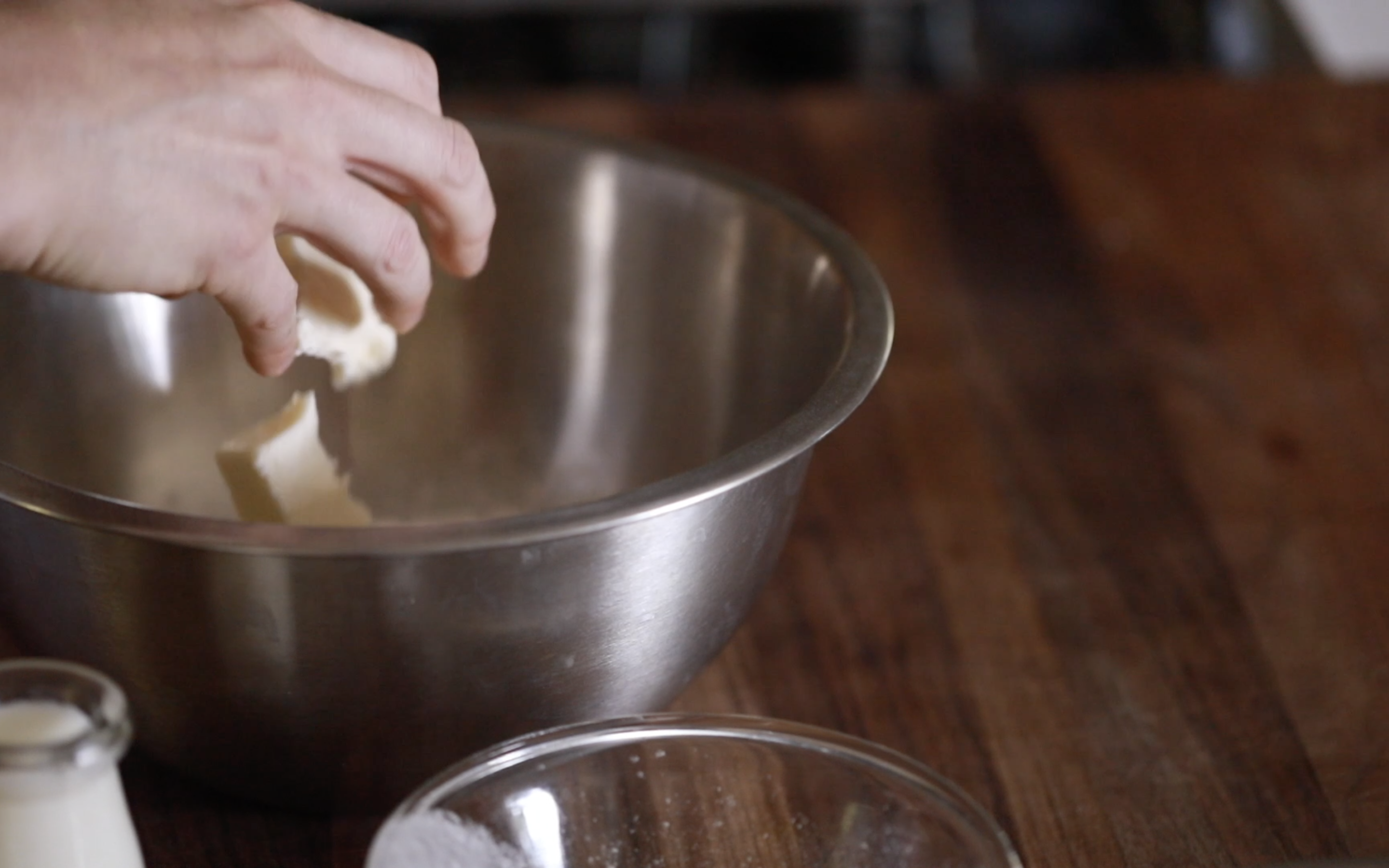 …kosher salt…..cold, cubed butter.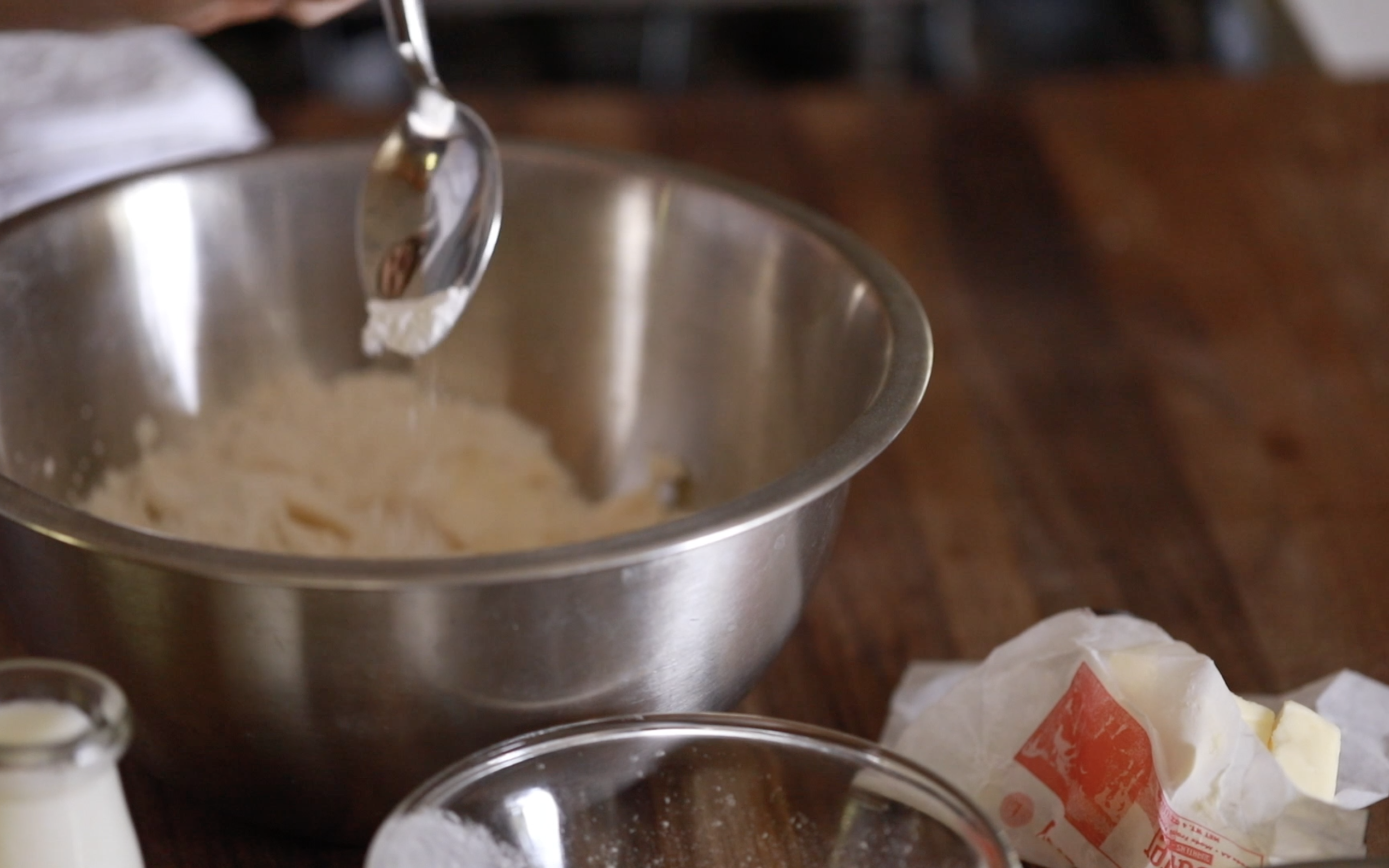 …and baking powder.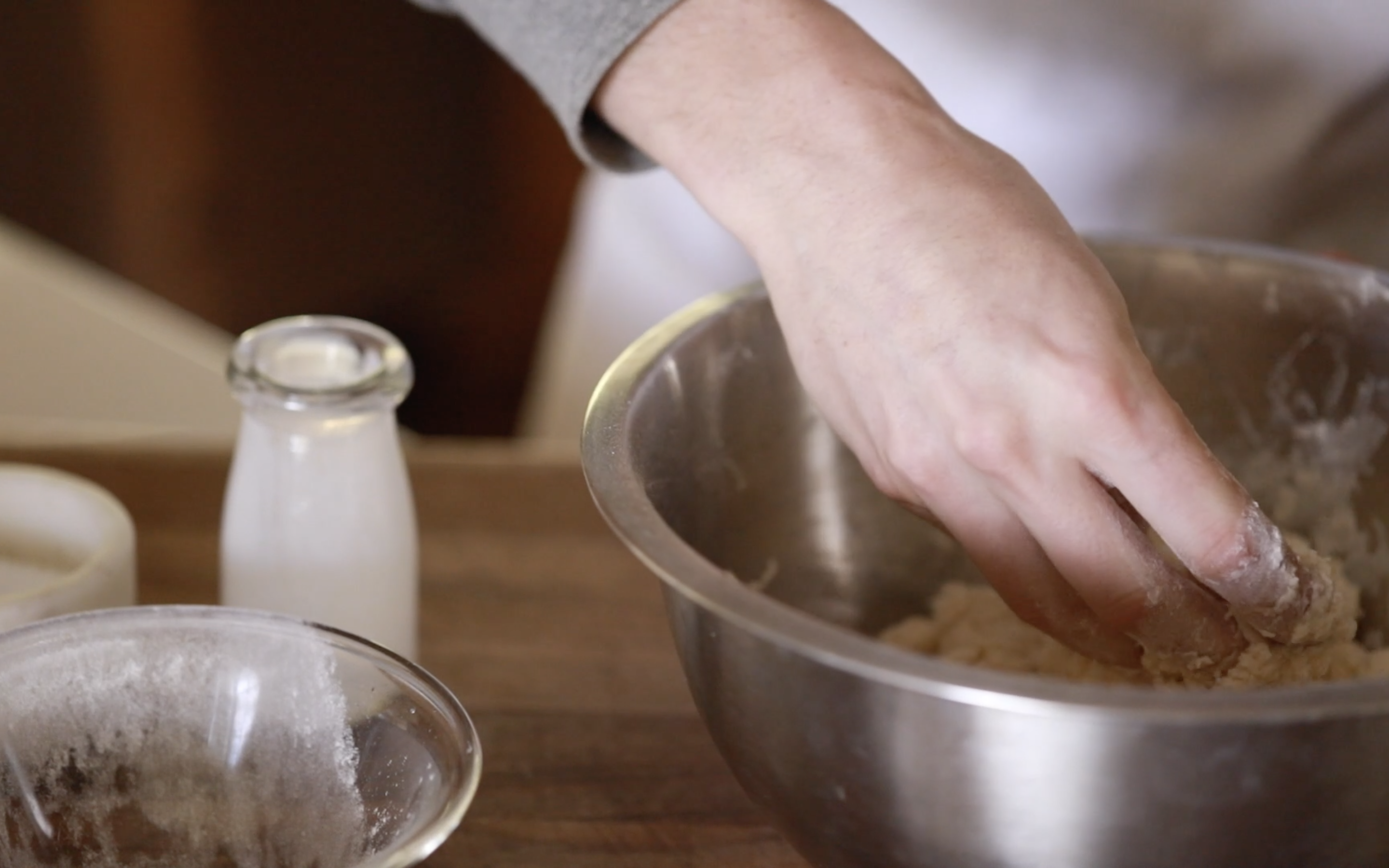 Mix by hand, pinching the butter into the flour as you go.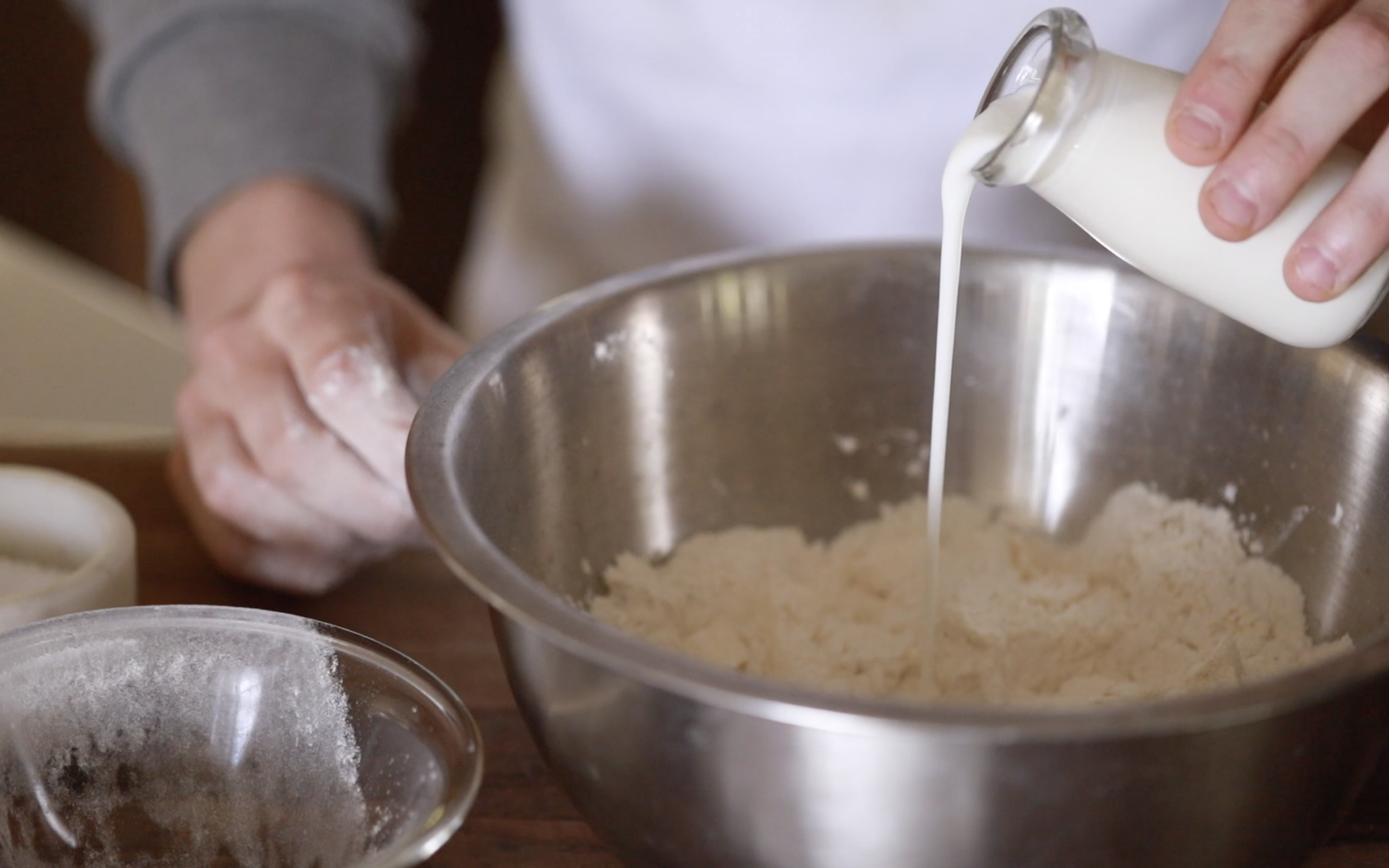 Pour in cold buttermilk.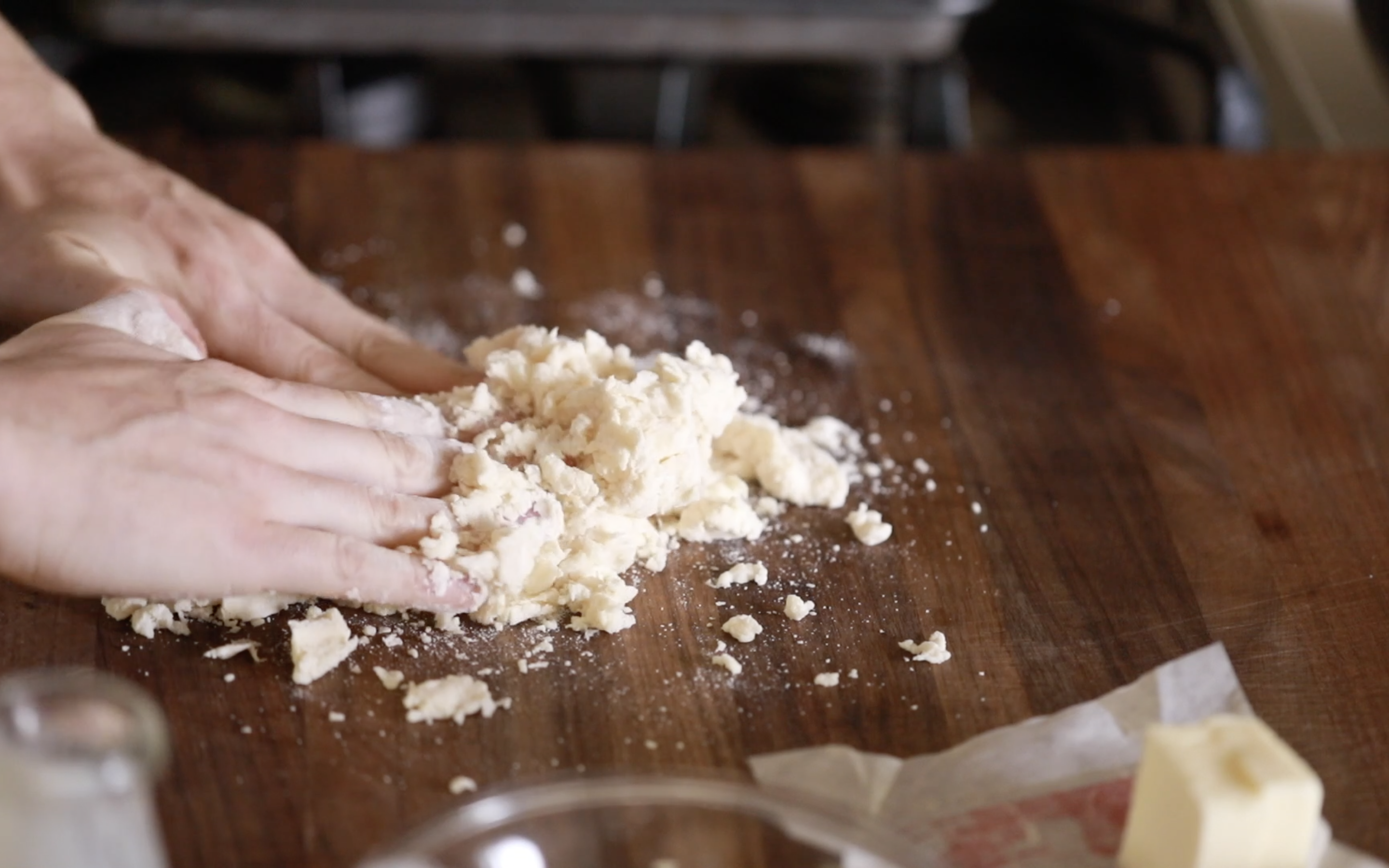 Keep mixing. You could use a stand mixer if you'd like. fold over itself until it comes together.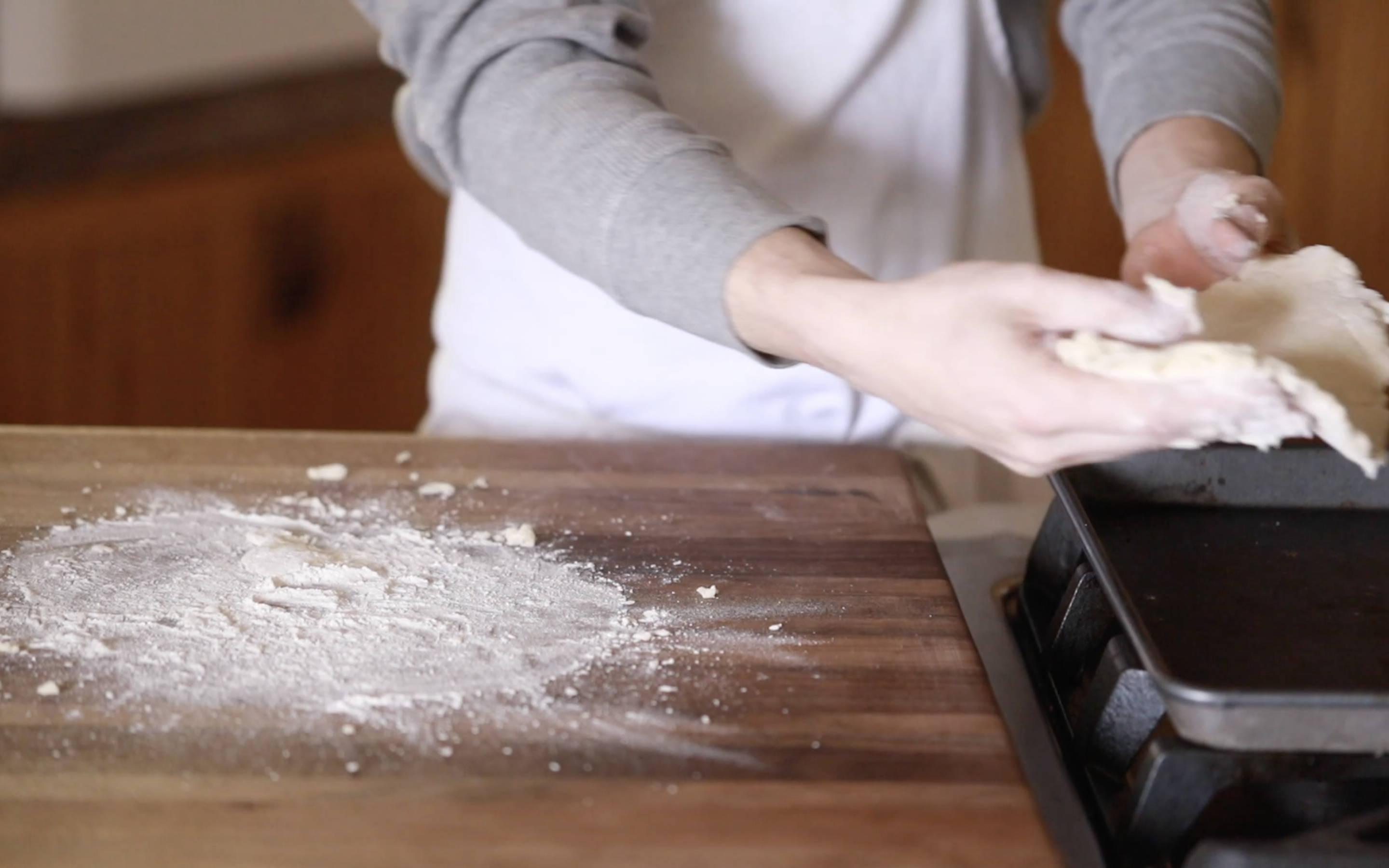 Transfer onto a sheet tray…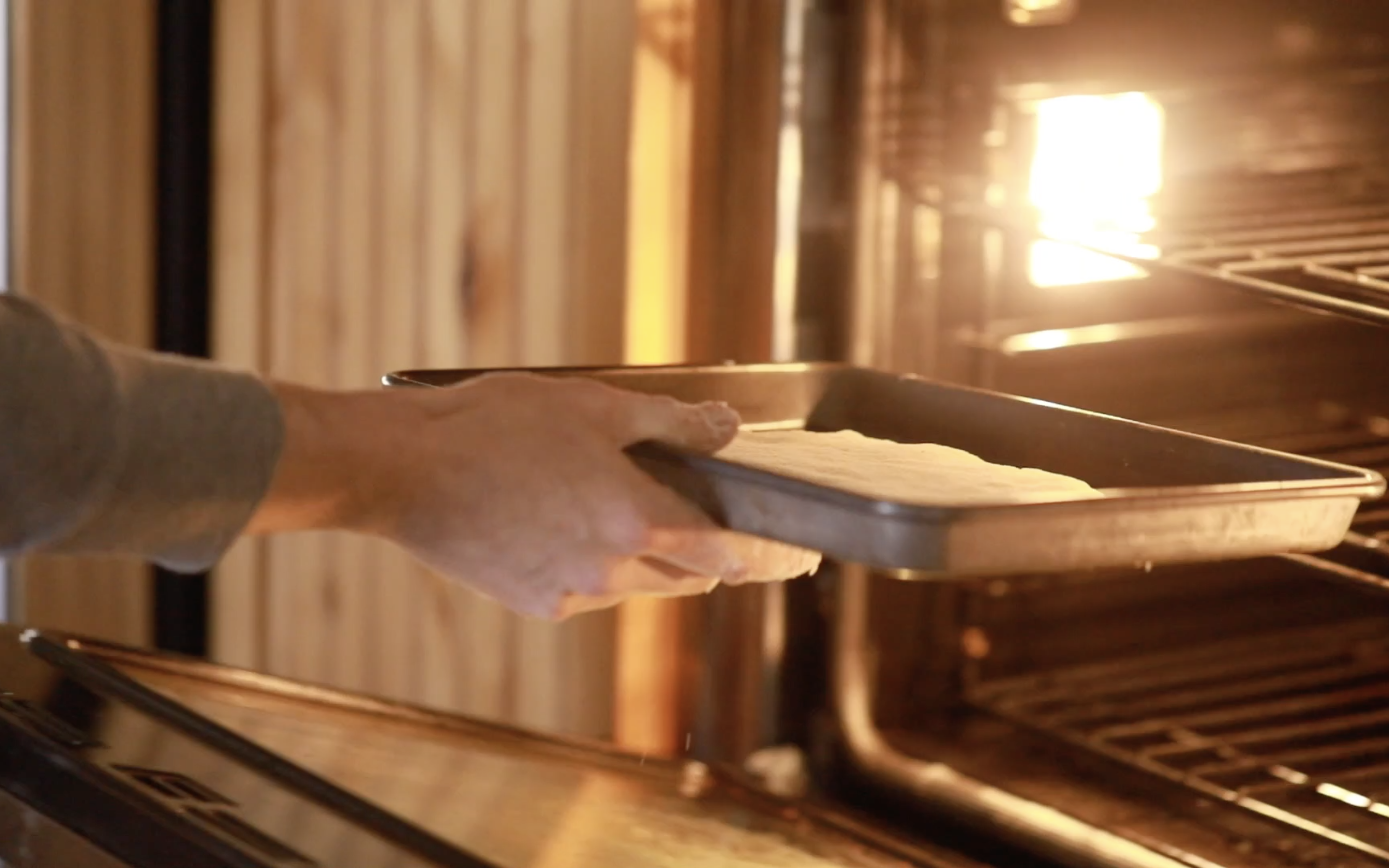 Bake at 425°F until golden brown all around (typically the 7 on 7 rule)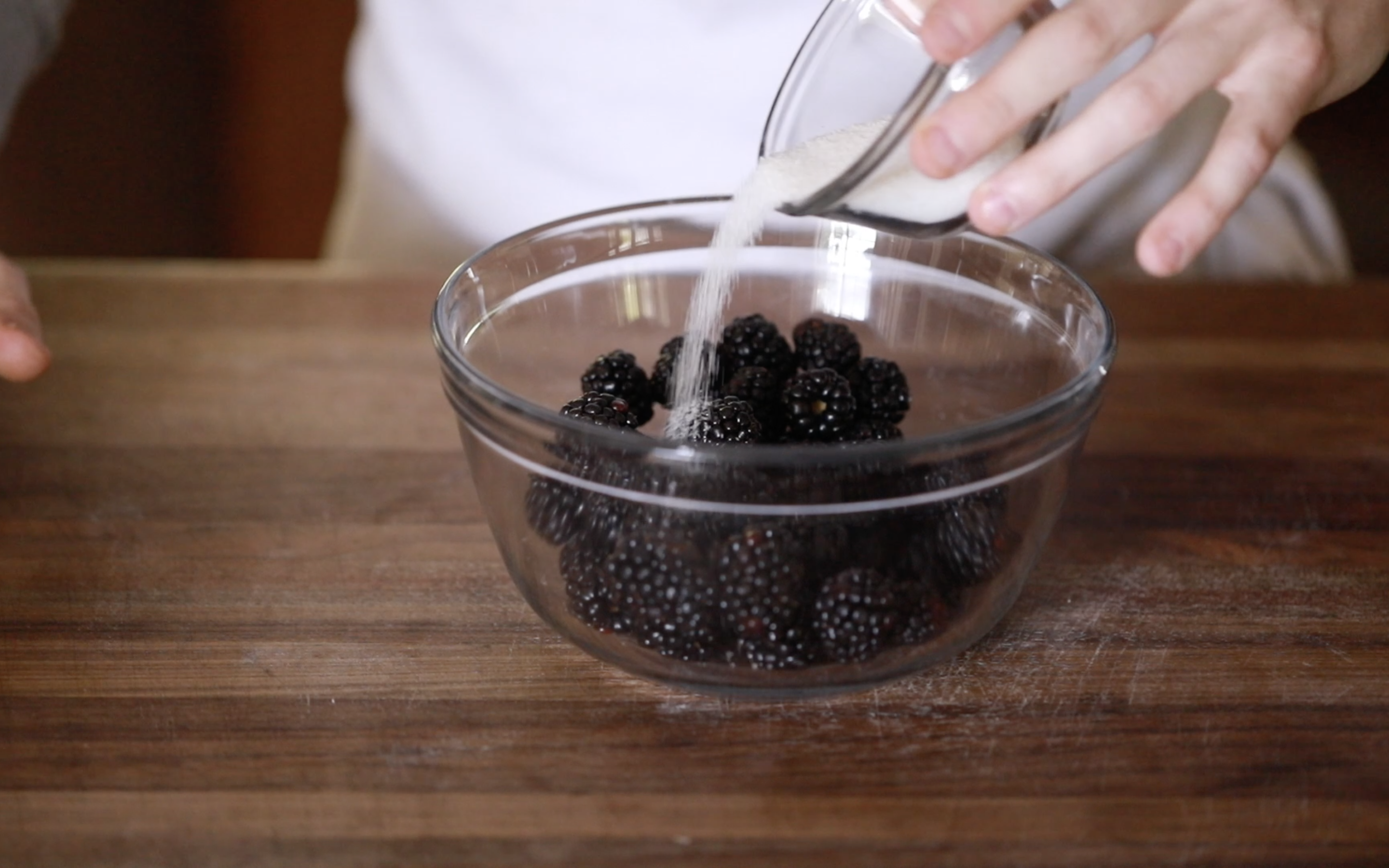 In a mixing bowl put in your blackberries, sugar….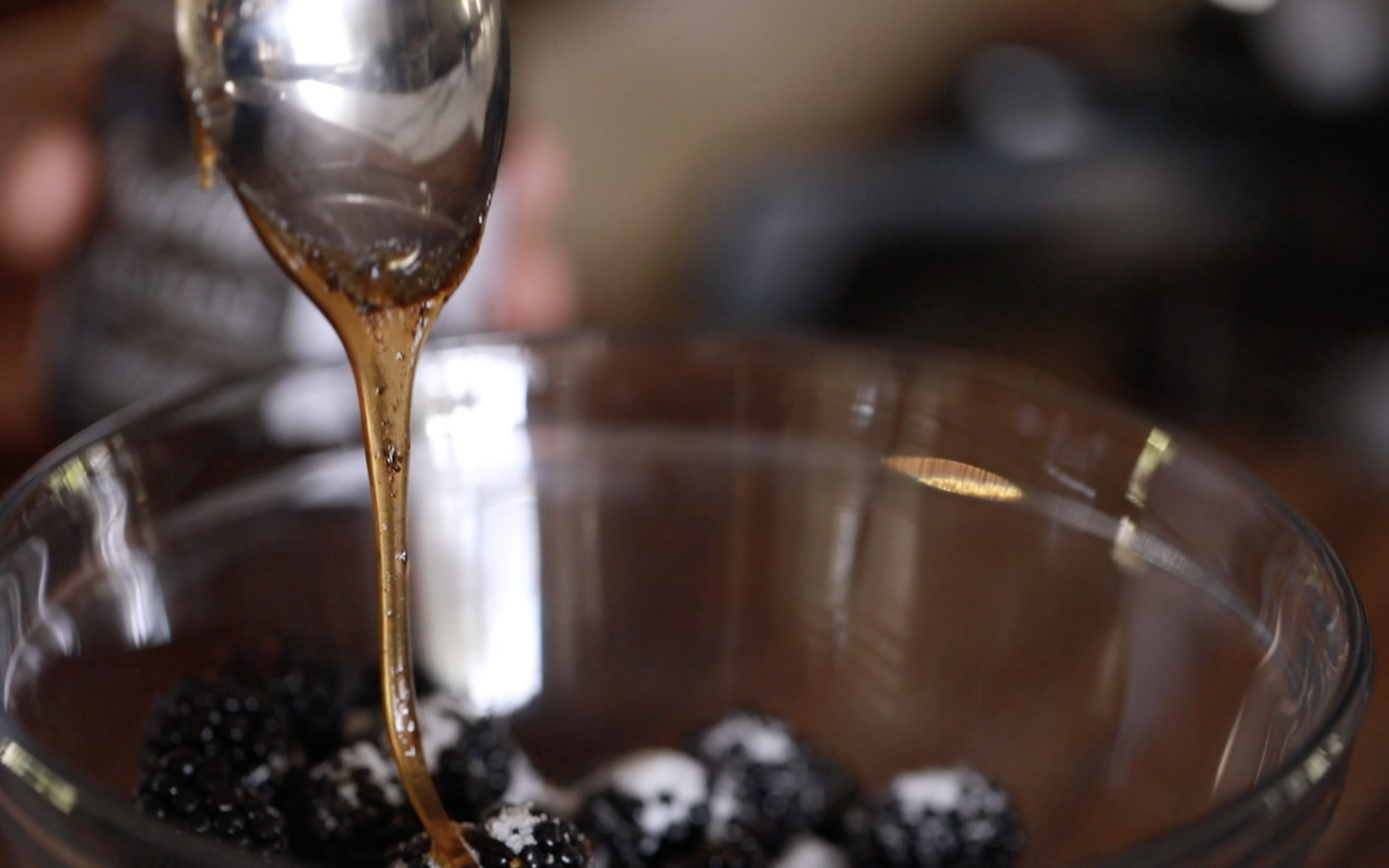 Vanilla bean paste…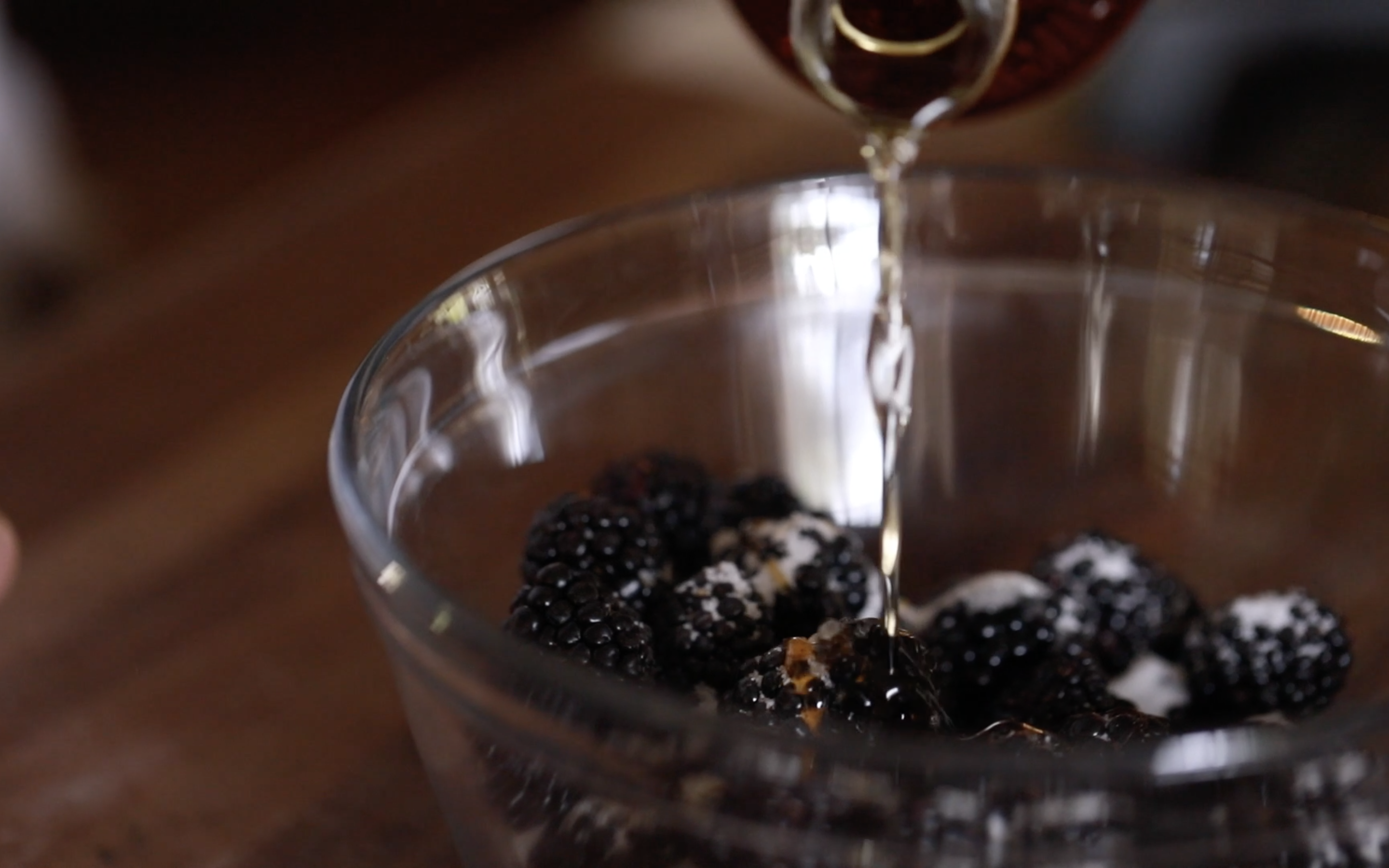 …Rum…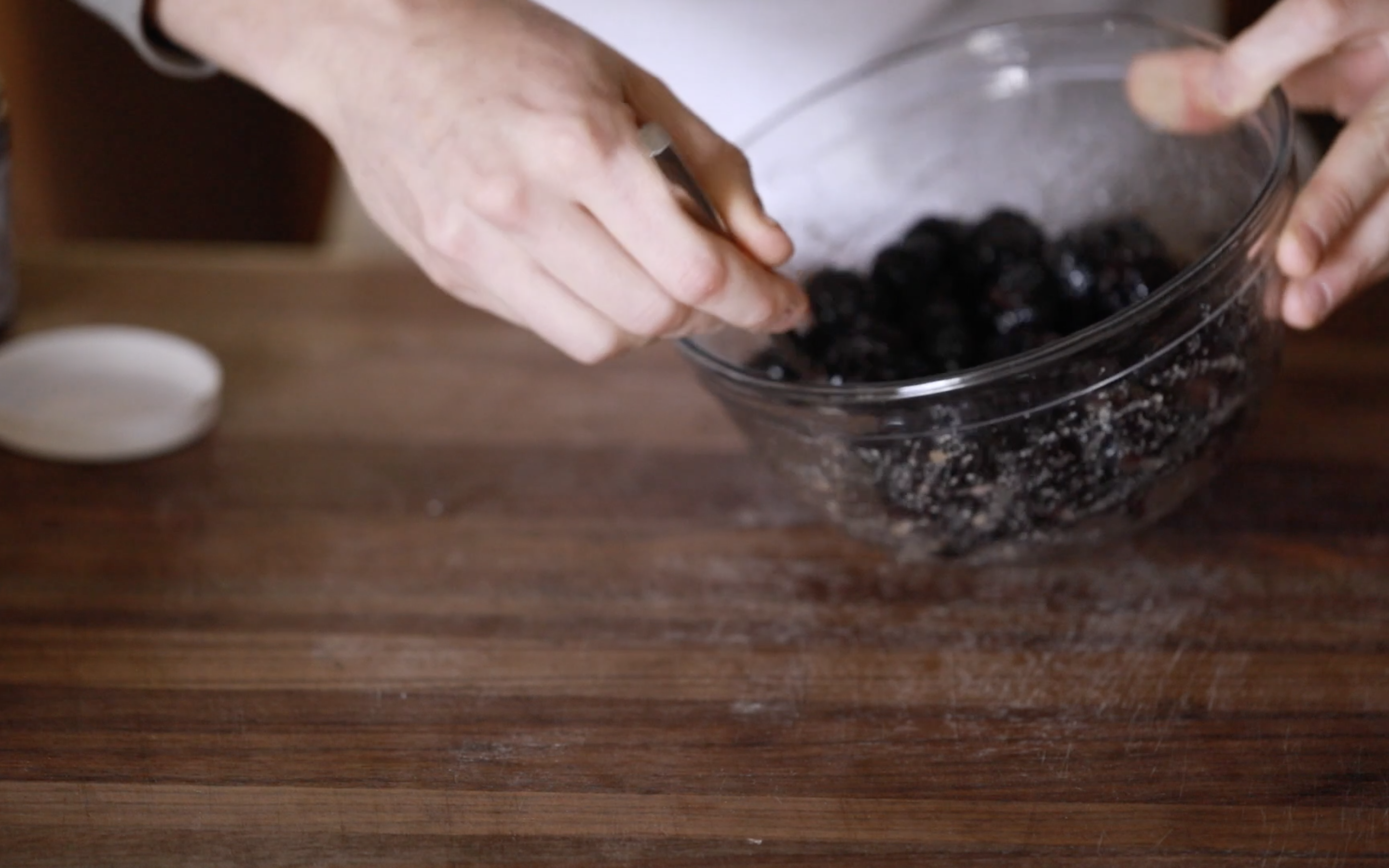 ..Mix it up…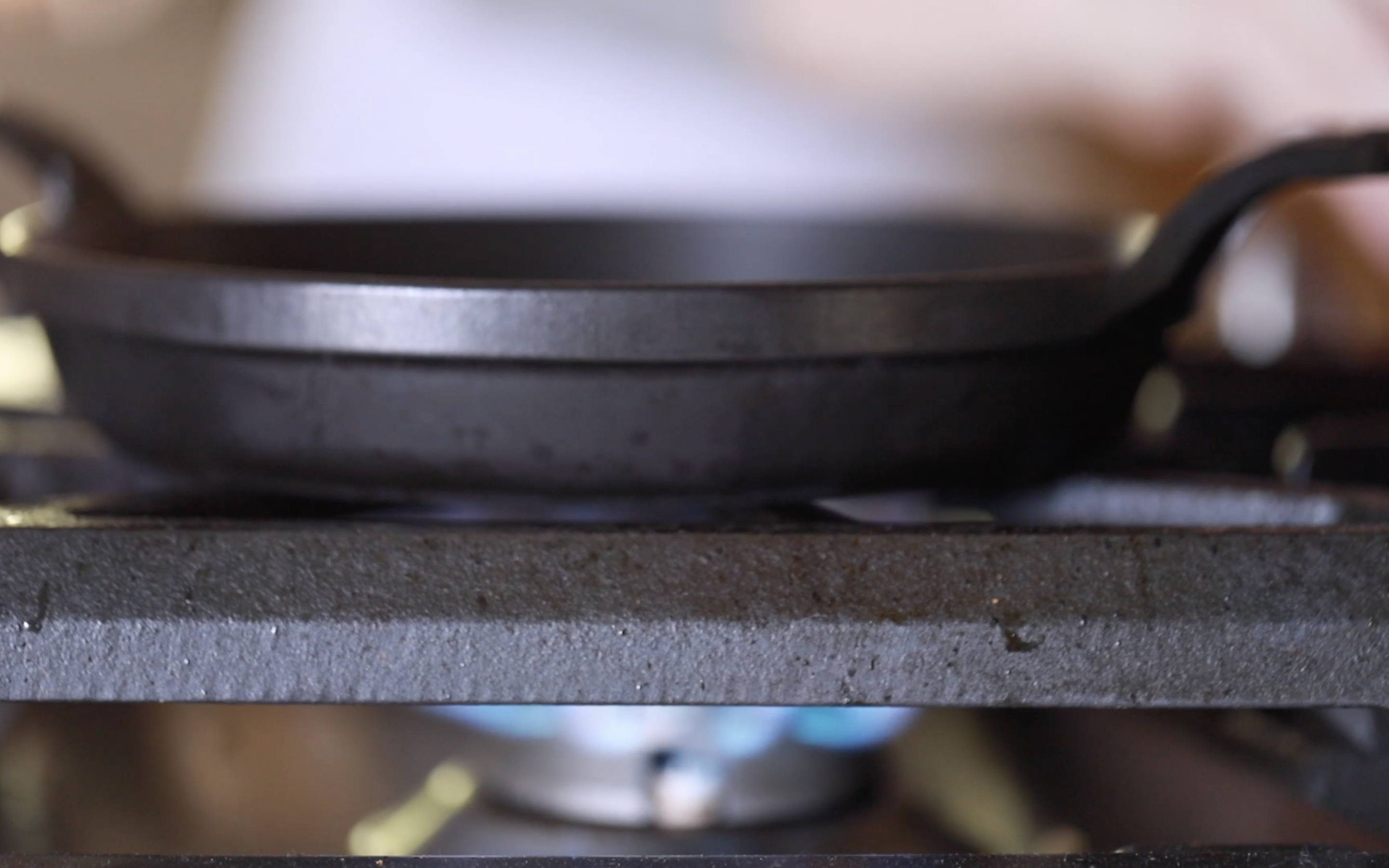 Get your cast iron on high heat..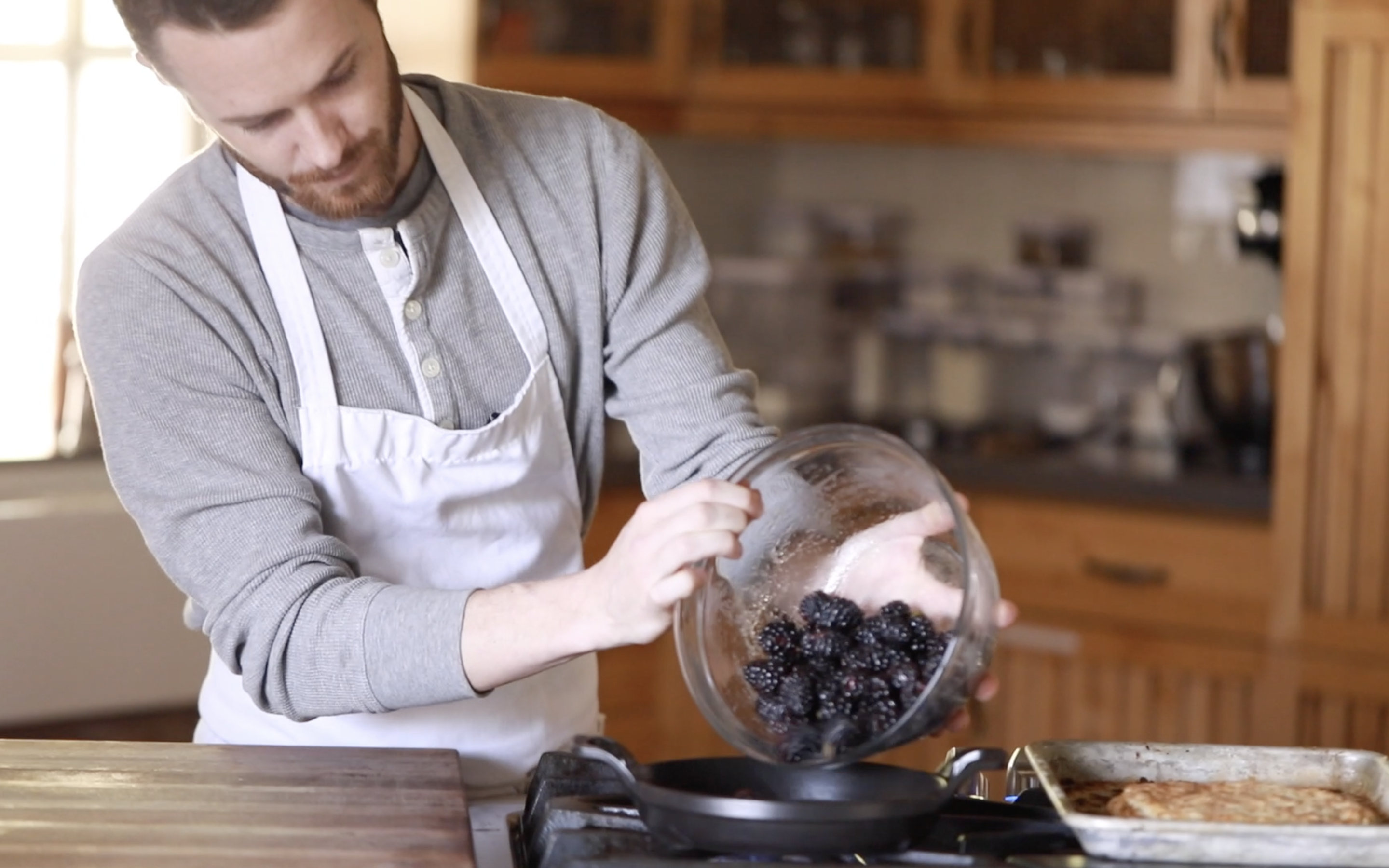 Pour in the blackberries….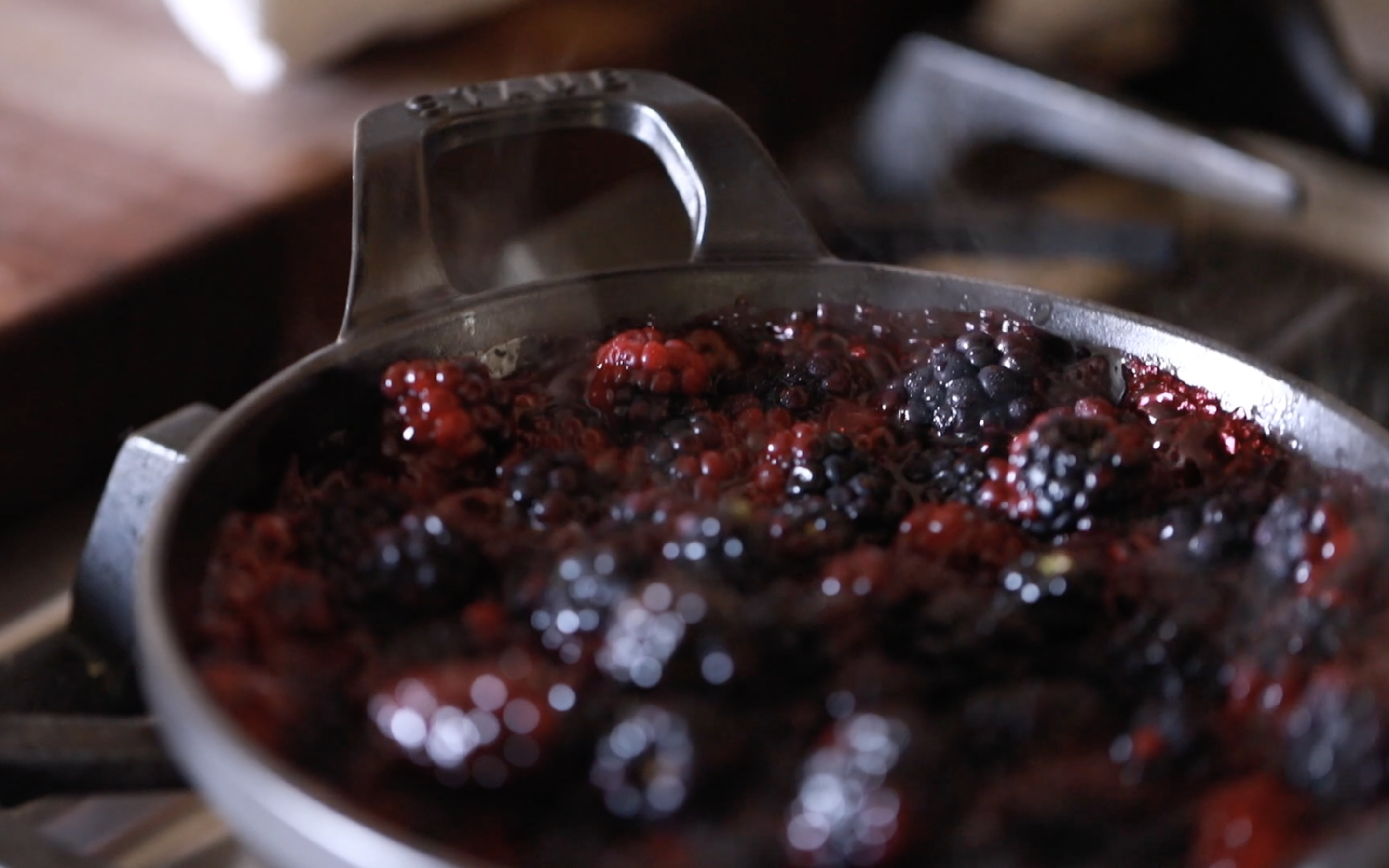 Cook until just about to break down into a sauce consistency….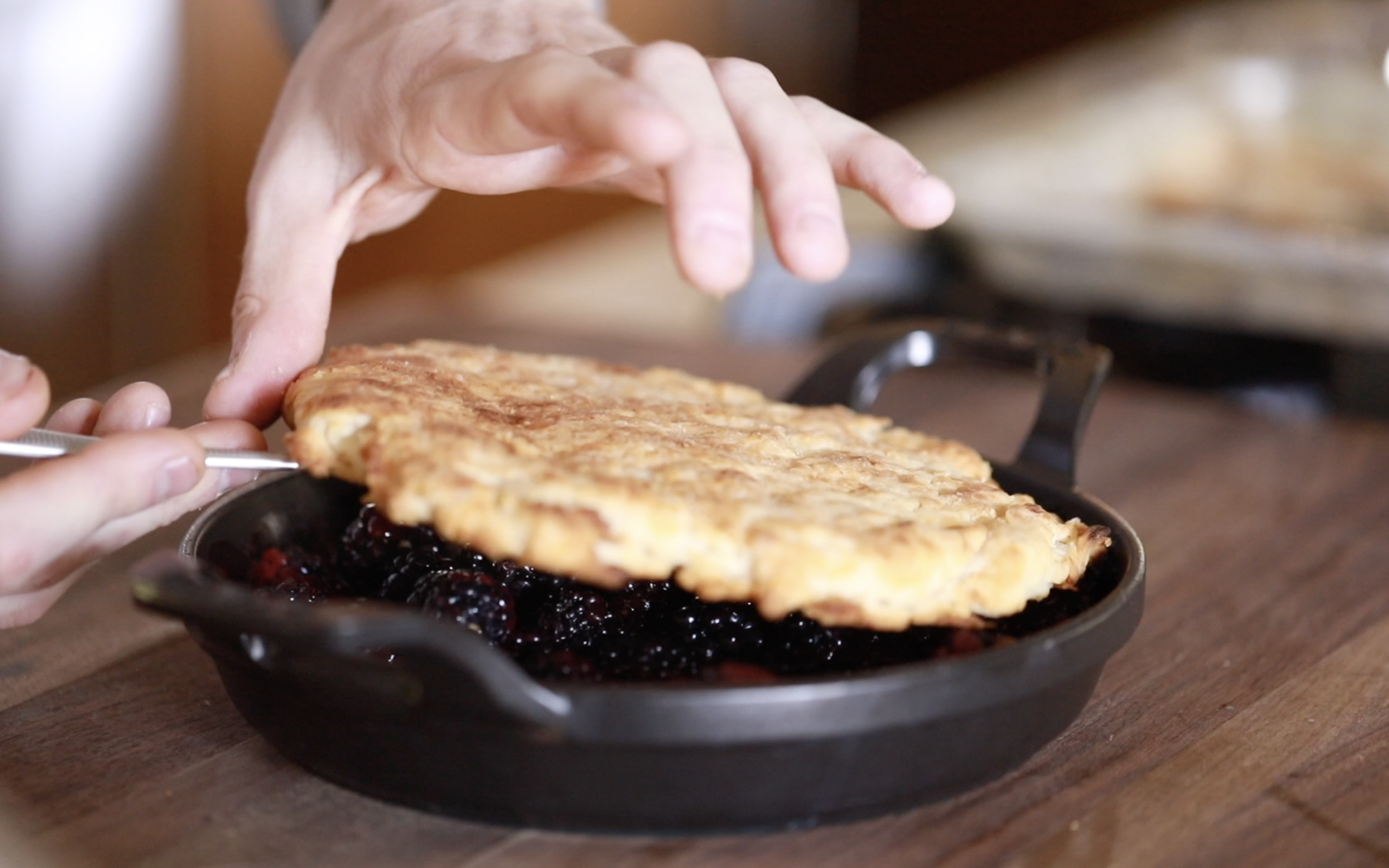 Place your biscuit crust on top of your blackberry compote…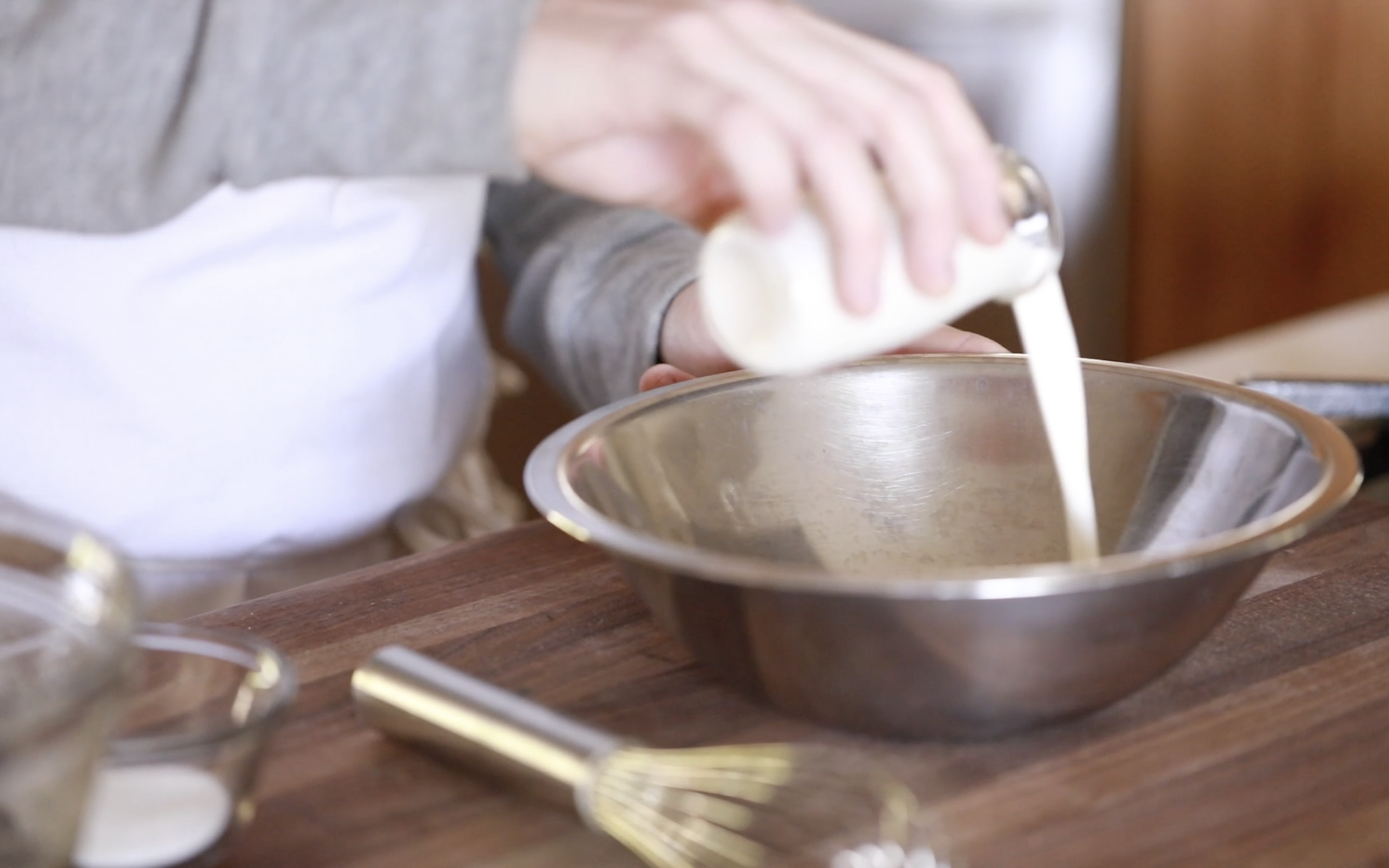 Pour heavy cream into a chilled mixing bowl…
…vanilla bean paste…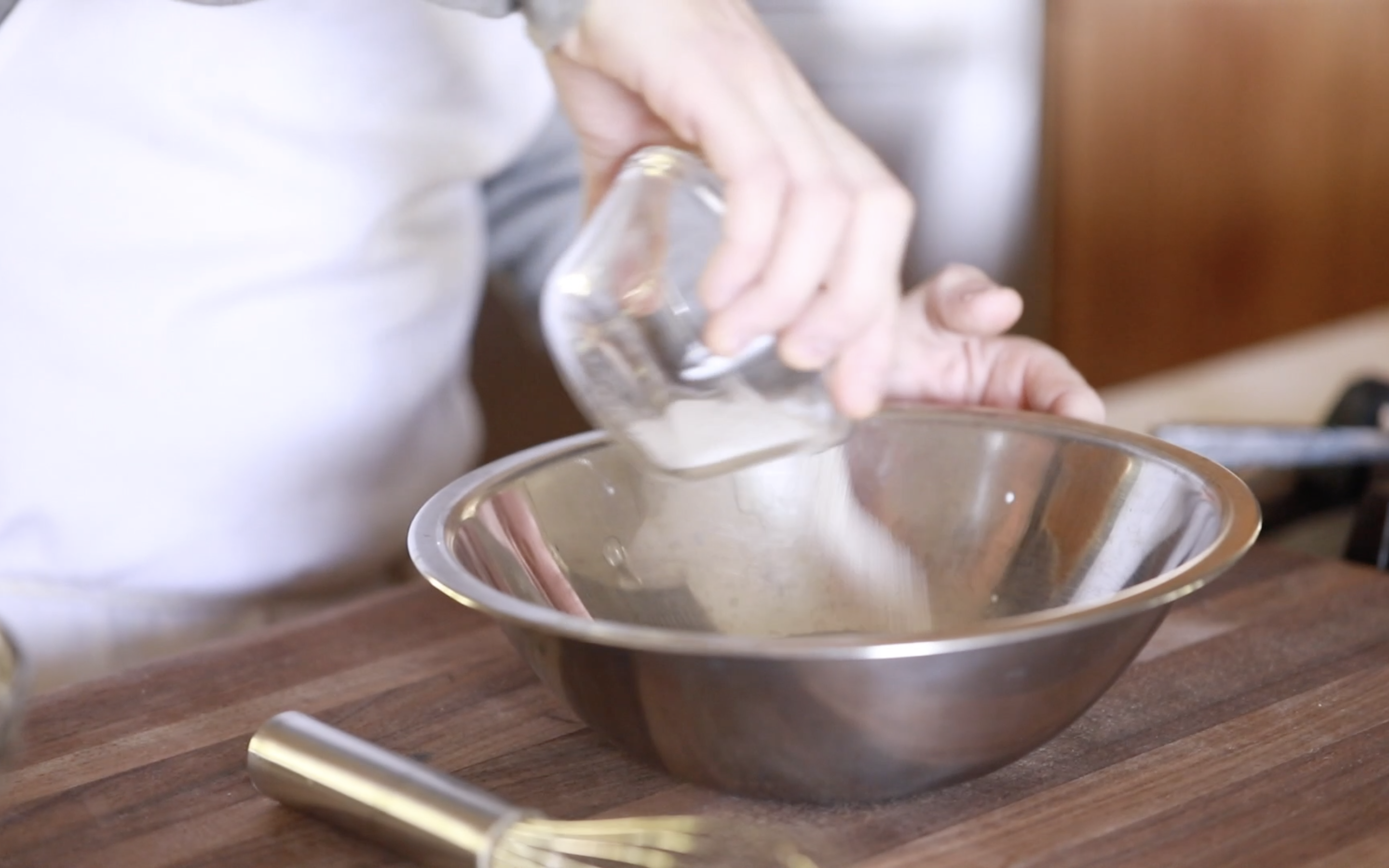 ..Sugar…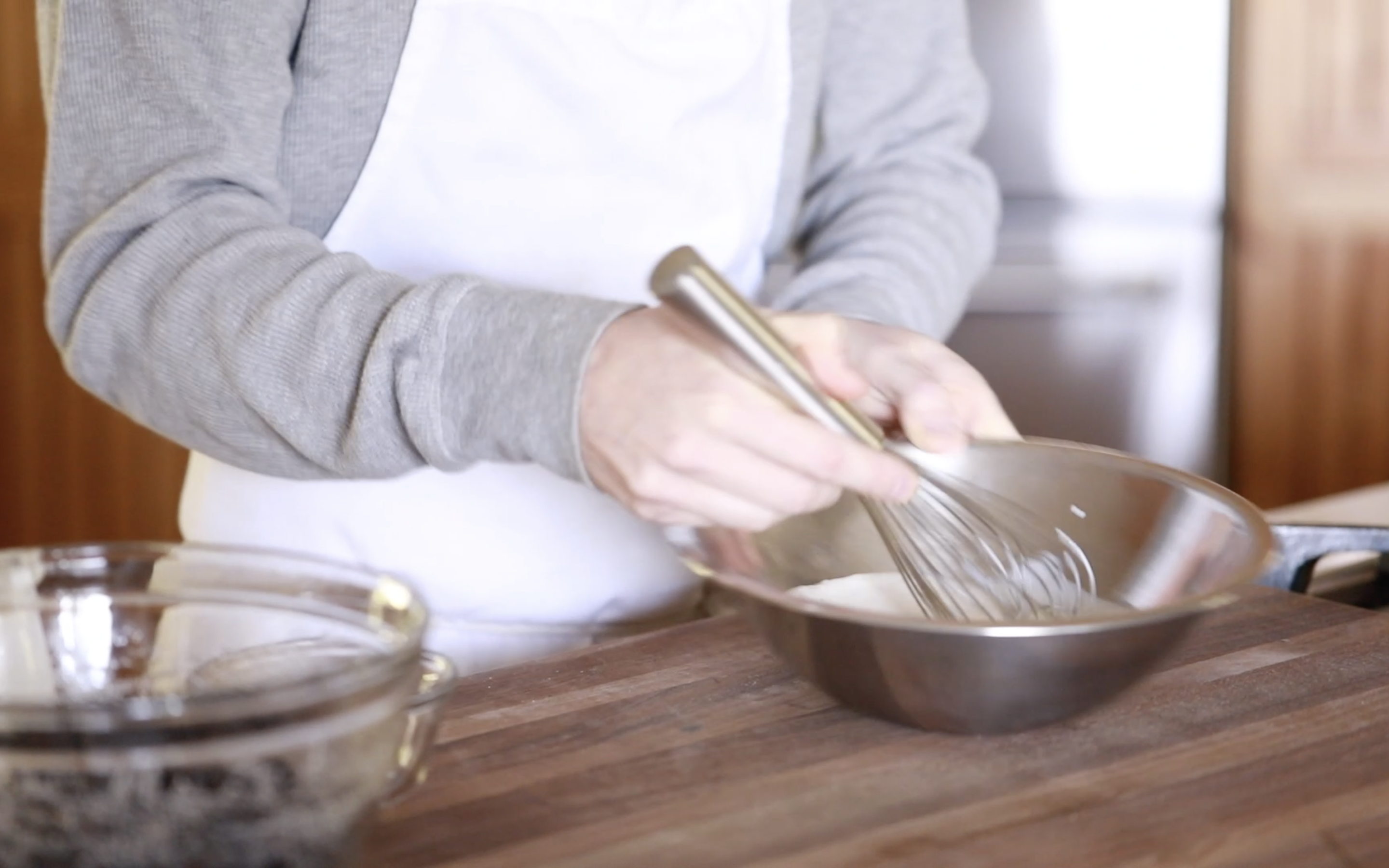 Whisk until soft peaks and creamy..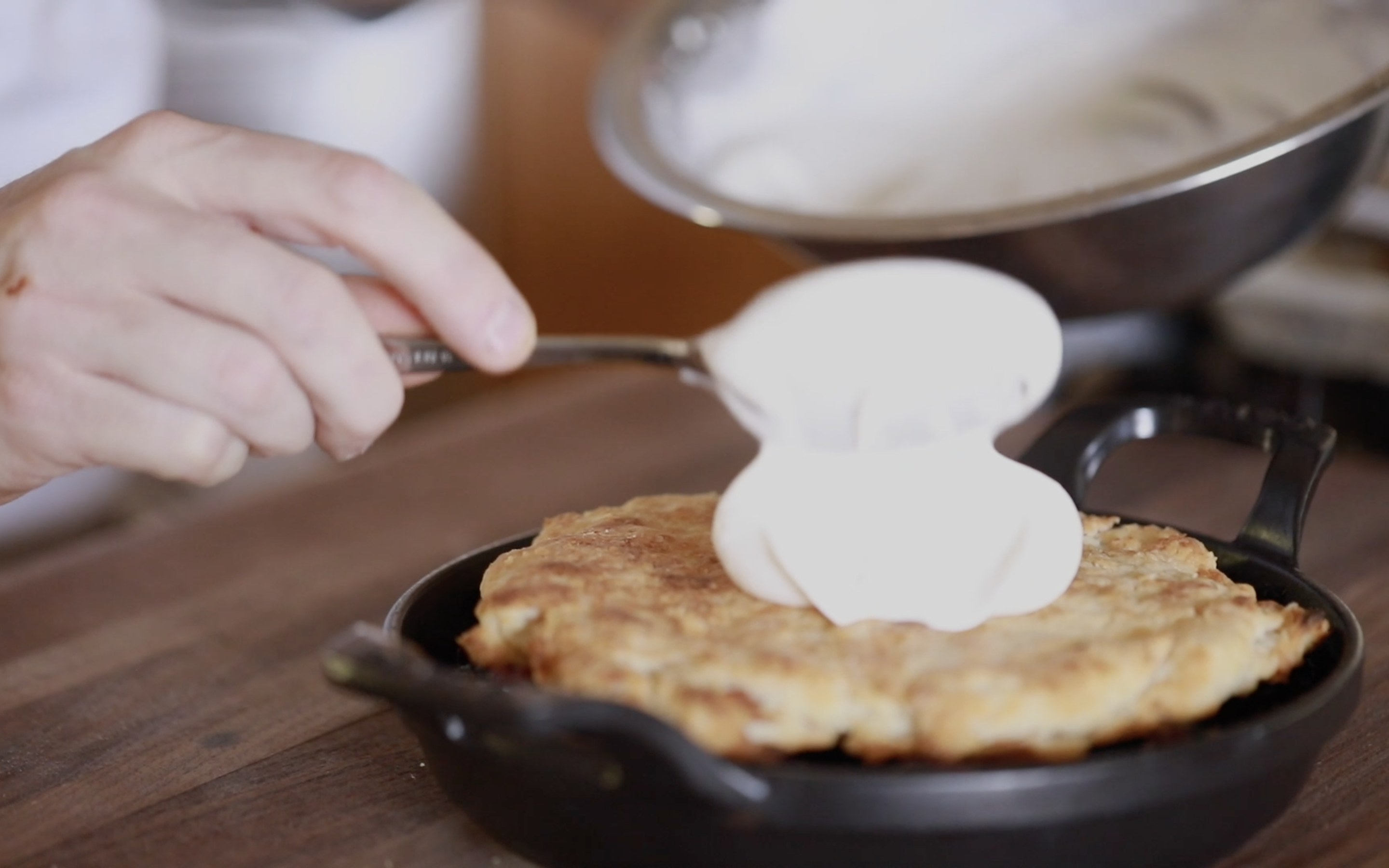 Top with Creme Chantilly and dig in. ENJOY!
Blackberry Stovetop Cobbler
Ingredients
For the filling:

2 cups blackberries
1/4 cup sugar
1 teaspoon vanilla bean paste
2 tablespoons rum

For the creme chantilly:

1/2 cup heavy whipping cream
1 tablespoon sugar
1 teaspoon vanilla

For the biscuits:

425 grams flour
14 grams baking powder
11 grams salt
170 grams cold butter
1 1/2 cups butter milk
http://www.byrontalbott.com/blackberry-stovetop-cobbler/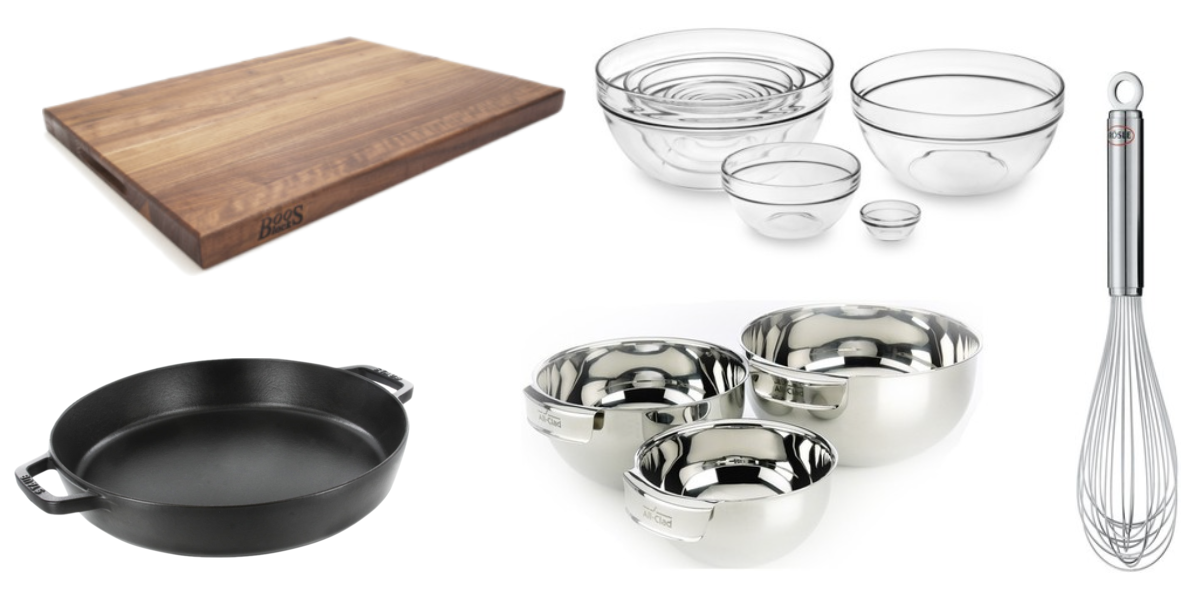 | Top Left: Cutting Board | Top Middle: Glass Bowl Set | Right: Wire Whisk |
| Bottom Left: Cast Iron Pan | Bottom Right: Metal Bowl Set |