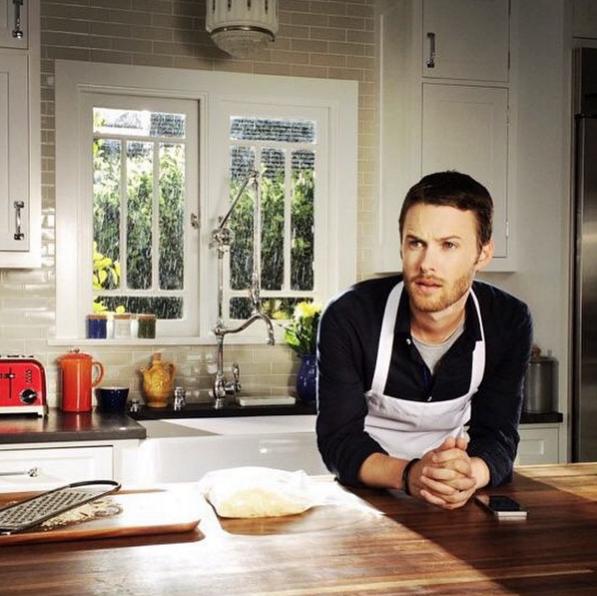 My name is Byron Oliver Talbott and I'm a New Mexican born Chef, Food Stylist, Photographer, and Culinary Influencer. My career started at the age of 17 when I attended Los Angeles Mission college and finished the culinary program. My first position out of culinary school was as a dishwasher/cook 3 at North Ranch Country Club located in Westlake Village, Ca.
From there I worked at numerous stand alone restaurants including Inn Of The Seventh Ray in Malibu, CA (2 years, cook 2), Republic Steak House in West Hollywood, CA (2 years, cook 2 & 1), and Hotel Angeleno Brentwood, CA (4 years, Cook 1 & Sous Chef). Having an itch to work at a Michelin rated restaurant propelled me to search for new openings in the greater Los Angeles area in which I scored a position with the opening team at Gordon Ramsay at The London West Hollywood where I worked for 2 years as Cook 3, 2 & 1. The London West Hollywood went on to achieve a Michelin Star later that year.
After hearing about Thomas Keller opening Bouchon in Beverly Hills, I jumped at the opportunity to apply for a position. I was granted a Chef De Partie position and was a part of the opening team in 2009. Later that year, LA Times awarded Bouchon Beverly Hills 3 stars. I worked at Bouchon for 2 years.
I've also done food styling and photography for a handful of television shows including: The Bonnie Hunt Show, House & Their Eyes Were Watching God (directed by Oprah Winfrey), among others. I pursued a self titled culinary YouTube channel (youtube.com/ByronTalbott) in 2012 where I share my passion for food; working both in front of and behind the camera. I describe my channel as a place "Where the professional kitchen meets the home cook."
At the end of the day…I'm a long-time chef and I love what I do!
---
If you have any questions please contact me!